Tyrod Taylor
Tyrod Taylor
Manuel confident he can succeed in Buffalo or somewhere else
Published
Aug. 17, 2015 4:53 p.m. ET

PITTSFORD, N.Y. (AP) Bills quarterback EJ Manuel insists he's focused solely on winning back his old starting job.
And yet, the third-year player acknowledged for the first time that his days in Buffalo might be numbered.
''At the end of the day, if I play well, it should take care of itself. Whether it's here or whether it's somewhere else, I don't know,'' Manuel told The Associated Press on Monday, after the Bills finished a joint practice with the Cleveland Browns.
Asked if he's considered the possibility of playing somewhere else, Manuel gave a mixed response.
''I haven't. I don't know how that works,'' he said. ''But I also understand the business of it. I don't know. All I can do right now is continue to play well.''
It's becoming evident that Manuel has slipped to third in a three-way quarterback competition, behind 10-year veteran Matt Cassel and former Ravens backup Tyrod Taylor.
Manuel's practice time with the starters gradually diminished last week leading up to Buffalo's preseason opener against Carolina on Friday.
Cassel started and was followed by Taylor, before Manuel entered in the third quarter of an eventual 25-24 loss. Taylor is pegged to start at Cleveland on Thursday, followed by Cassel. That has left Manuel working primarily with the third-team offense over the past two days.
''Nothing I can do it about it,'' Manuel said. ''Of course I want to go with the ones, I want to go with the twos and things like that. But if that's not what coach has for me, I'll just roll with it.''
Ryan hasn't eliminated Manuel from the competition, but declined to commit to whether the Bills 2013 first-round draft pick will get any more work with the first-string offense.
''I'm not going to paint myself in the corner,'' said Ryan, who hasn't revealed who will start in Buffalo's third preseason game against Pittsburgh on Aug. 29. ''I've learned through six years of experience that you never say that.''
Manuel has been inconsistent and hampered by injuries since the Bills drafted him 16th overall. Knee injuries forced him to miss six games during his rookie season. Last year, he lost the starting job to journeyman Kyle Orton a month into the season.
The Browns are experiencing difficulties with a young player who was supposed to solidify their defense, cornerback Justin Gilbert. The team's 2014 first-round draft pick had another rough outing Monday in what has been a tough week.
Gilbert was burned by Bills receivers on numerous occasions during team drills.
Andre Davis beat Gilbert by several steps in catching a deep pass up the left sideline from Cassel. Gilbert was then beaten by Robert Woods on a fade pass into the end zone.
Gilbert struggled in a 20-17 preseason-opening loss to Washington on Thursday, after which the player described his performance as being ''flawless.''
Browns coach Mike Pettine questioned whether Gilbert's assessment came before he watched film.
''You have to have that short memory and be able to bounce back,'' Pettine said. ''He understands his mistakes. He wants to learn. He wants to get better.''
Veteran safety Tramon Williams expects Gilbert to improve from experience.
''It's good for him to go through some of those trials right now,'' Williams said. ''He will be better. Trust me.''
The practices were spread over two fields and in front of a large crowd of Bills and Browns fans at the Bills training camp facility in suburban Rochester.
There was just one skirmish between opposing players, involving Browns receiver Marlon Moore and several Bills defenders. Moore, who is nursing a rib injury and wearing a non-contact red jersey, was cutting across the middle when he was pushed to the ground by linebacker Preston Brown.
Moore got up and took off his helmet to confront Brown before the two were quickly pulled aside.
Pettine joked that he pulled Moore aside to advise him not to take off his helmet.
''I told him he is too good looking to risk getting hit,'' Pettine said.
The teams will practice again on Tuesday night.
---
AP NFL websites: http://pro32.ap.org and http://twitter.com/AP-NFL
---
---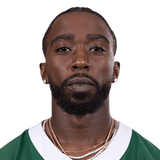 Get more from Tyrod Taylor
Follow your favorites to get information about games, news and more
---