Blake Bortles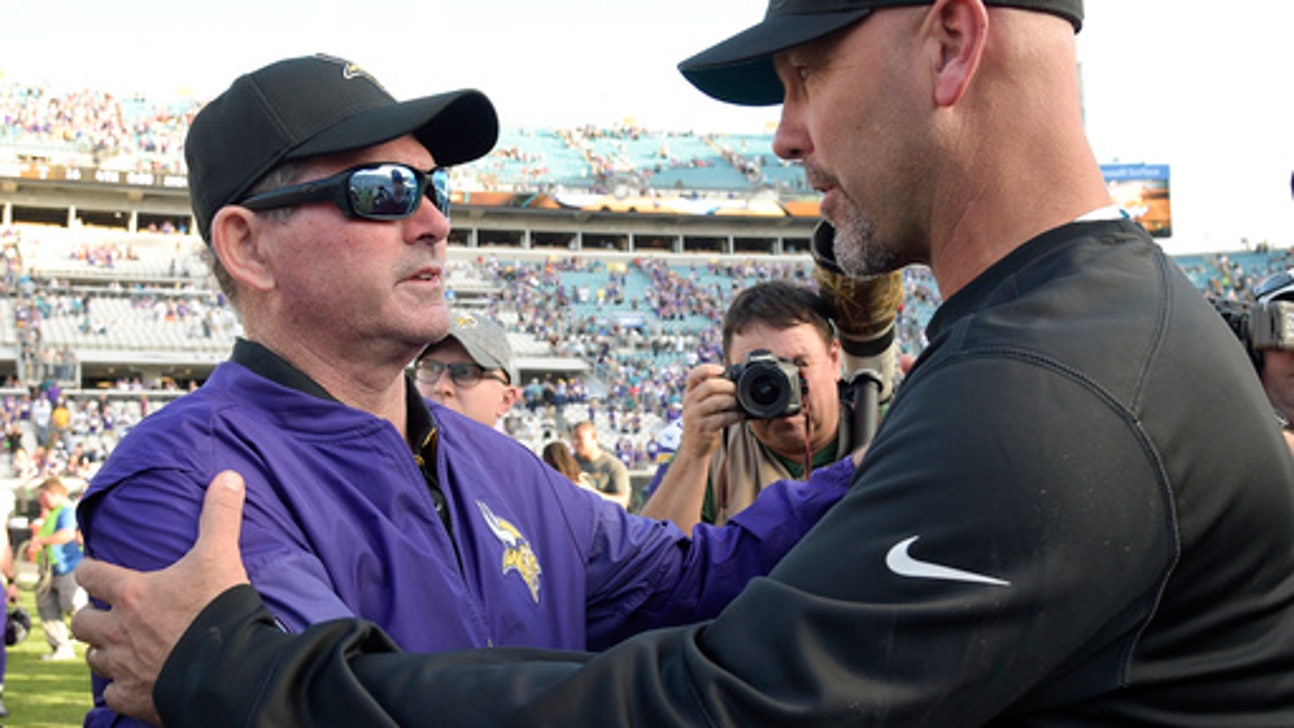 Blake Bortles
Losing Jaguars have been far from special on special teams
Updated
Mar. 4, 2020 7:31 p.m. ET

JACKSONVILLE, Fla. (AP) The Jacksonville Jaguars have a recurring theme in their eight-game losing streak. And it's not poor play from quarterback Blake Bortles.
The Jaguars (2-11) have had at least one major meltdown on special teams in each of those losses, the kind of gaffes that significantly reduce the team's already-ultra-thin margin for error.
Muffed punts, poor coverage and silly penalties are just a few of the problems coach Gus Bradley has seen from his not-so-special units over the last two months. The Jaguars, who play at Houston next, seemingly reached a low point in a 25-16 loss to Minnesota on Sunday.
Jacksonville allowed a 53-yard kickoff return, had a punt blocked, was flagged for roughing the kicker, missed one field goal and had a 61-yarder blocked. And maybe the strangest moment of the afternoon: Place-kicker Jason Myers was penalized for delay of game after the Jaguars decided to switch from a deep kick to a squib kick. Those blunders essentially cost the Jaguars at least six points in a close game.
''It wasn't up to our par,'' Bradley said Monday. ''When you take a look at it, there were mistakes by units throughout the whole day.''
Most of the season, too.
Here's a look at the mounting miscues on special teams:
-Week 13 against Denver: Alex Ellis was flagged for unnecessary roughness on a punt return in the final minute of the first half. His 15-yard penalty set up a field goal that put the Broncos ahead 10-3.
-Week 12 at Buffalo: Rashad Greene muffed two punts, but recovered both. Jacksonville also gave up a 43-yard punt that the Bills turned into a touchdown. Buffalo missed the extra point.
-Week 11 at Detroit: Andre Roberts returned a punt 55 yards for a touchdown against the Jaguars. Greene also muffed a punt, but Jacksonville recovered.
-Week 10 against Houston: The Jaguars gave up a 57-yard punt return to the 7-yard line. The Texans scored a touchdown on the next play.
-Week 9 at Kansas City: Bryan Walters fumbled a punt and the Chiefs recovered at the Jaguars 23. Two plays later, they scored a touchdown.
-Week 8 at Tennessee: Marqise Lee muffed a punt, the Titans recovered in Jacksonville territory and kicked a field goal.
-Week 7 against Oakland: Greene muffed a punt, the Raiders recovered in the red zone and settled for short field goal.
That's 42 points that Jacksonville's special teams have either directly or indirectly allowed over the last eight games. It's more than half the combined point differential (71) in those losses.
''You look in the past, a couple of years ago, we were very good in our coverage units, very good,'' Bradley said. ''You always have to try and stay ahead of the game. You look at areas like that. We have some new players in there and trying to position where they are best.''
In previous years, the Jaguars made room for special teams aces on the roster, and players like Montell Owens and Kassim Osgood made the Pro Bowl as niche performers. But Bradley and general manager Dave Caldwell ''choose to try to develop somebody into that role,'' Bradley said.
It didn't pan out. The bottom half of the roster has yet to produce any big-time special-teams players. And guys drafted in middle rounds to fill those roles - Ace Sanders, Denard Robinson, Greene and others - have come up short.
And, now, it's showing on the field.
''I just thought in the second half, especially, the errors that we made were uncharacteristic of us,'' Bradley said. ''We just can't have them, can't have them in this game.''
---
For more NFL coverage: http://www.pro32.ap.org and http://www.twitter.com/AP-NFL
---
---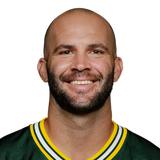 Get more from Blake Bortles
Follow your favorites to get information about games, news and more
---