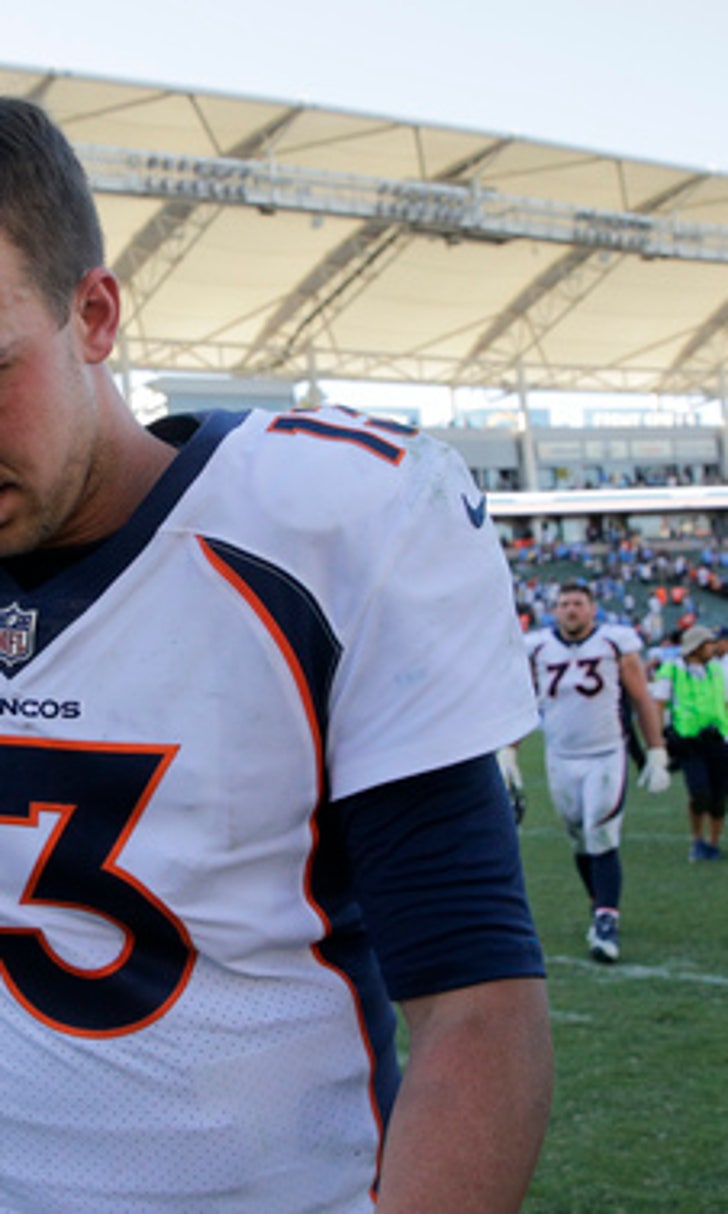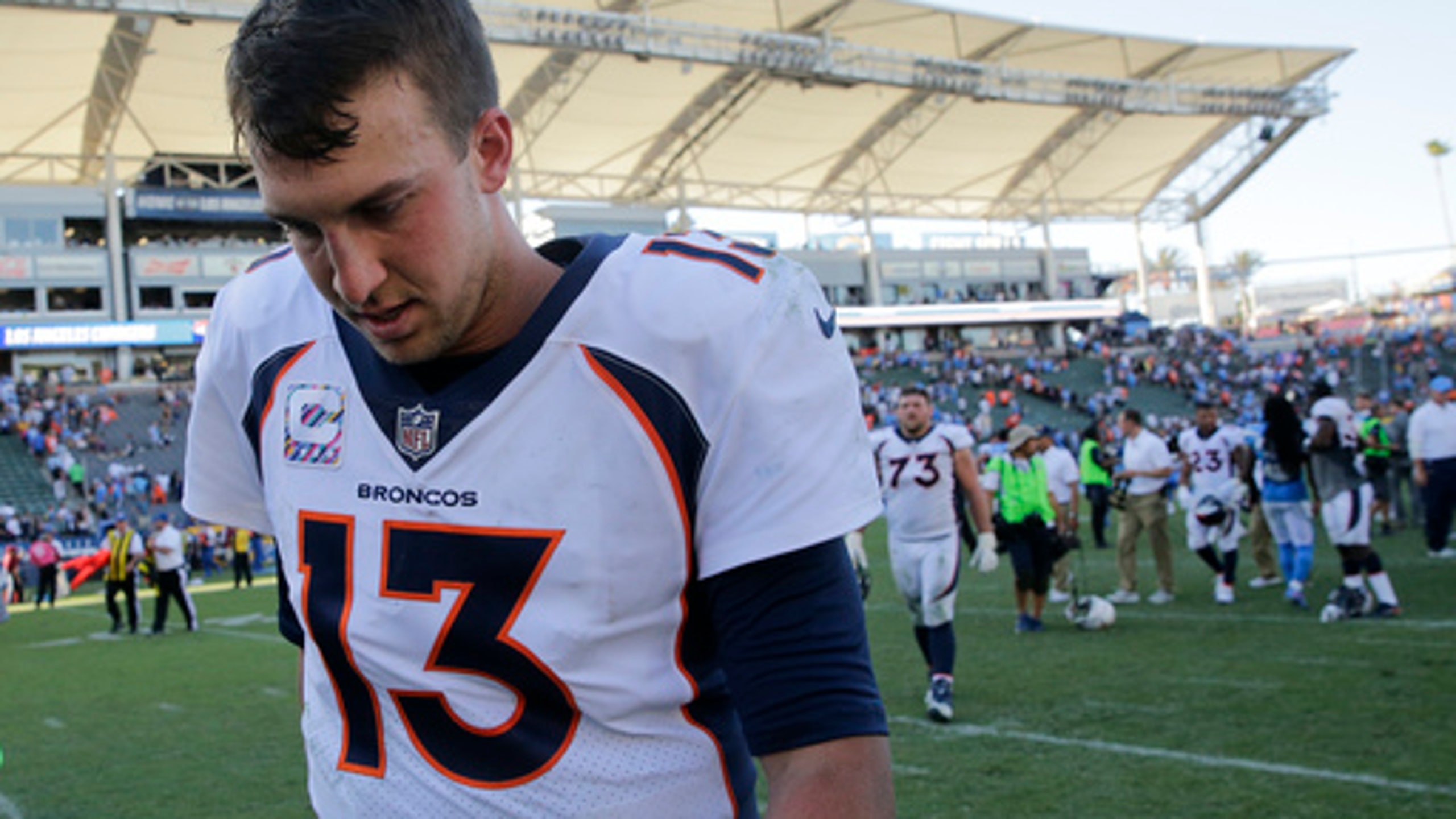 Losers of 8 straight, Broncos trying to break out of funk
BY AP • December 6, 2017
ENGLEWOOD, Colo. (AP) Vance Joseph's college coach dropped by practice Wednesday for a friendly visit and to offer some advice.
''Just to hang in there,'' the Denver Broncos coach said in recounting his meeting with University of Colorado great Bill McCartney. ''He gets it. It's a hard profession.''
Joseph and the Broncos are mired in an eight-game skid, something the franchise hasn't experienced in 50 years. It's got everyone on edge, especially the boss.
General manager John Elway said on Orange and Blue 760 : ''I'm embarrassed about it, and the fact that this has happened, and will do my part to hopefully get this thing turned around next year. The expectations of Broncos fans should be for us to get this turned around. That is fair. But before we get that done, we're going to take pride in what we do and finish this season as strong as we possibly can.''
Elway added the coaching staff will finish out the season. The players feel like they're on notice, too.
''Not only are you playing for if you want to be in blue and orange next year, but you're playing for 31 other teams,'' running back C.J. Anderson said. ''You have to take the ups with the downs. I came in with a lot of ups. This is one of the downs of my career.''
The Broncos (3-9) haven't won since beating Oakland on Oct. 1. That also happens to be the last time Denver didn't turn the ball over in a game.
To play a mistake-free game again, that's all Anderson wants when the Broncos host the New York Jets (5-7) on Sunday.
''Can we just play one clean game of football and see how it comes out?'' said Anderson, who's rushed for 652 yards this season. ''We've proven that if we play a clean game, we can dominate football games. We haven't played a clean game of football in the last 60 days.''
Anderson gets fed up with the criticism of Joseph. His message to all those Madden video game players who think turning this around is easy: It's not.
''Everybody can play Madden and go 16-0,'' Anderson said. ''Everybody can pick Madden and be like, `I'm going to start with the Patriots.' You rarely hear any people on social media starting with the Browns overall or the Bears overall. That's how I look at it. If you think you can do what coach Joseph does, get here at 6:30 in the morning and be here until 11 at night, be my guest. Be my guest.
''We're all sick and tired of losing.''
Broncos quarterback Trevor Siemian knows he has to be way more careful with the football as he starts for a second straight week. He threw three interceptions in a 35-9 loss at Miami last Sunday. For the season, Siemian has thrown 13 interceptions and 11 TD passes. His QB rating is 72.7 - one of the worst marks in the league.
''Out of sync at times, it's kind of how I would describe it,'' Siemian said. ''The times I haven't played well, there hasn't been a real rhythm with me and that trickles all the way through the offense. A little bit of everything. It's been that kind of year, it feels like.''
He's taken some big hits, too. But he's holding up from a physical standpoint and in the confidence department.
''I'm good. I mean, it happens,'' Siemian said. ''You look around the league, see quarterbacks take their licks. I feel like I've taken my fair share, no doubt. It's all on me - been reckless with the ball at times. Made some bad throws. I can own up to that. I've got to improve, no doubt. Hopefully, I do.''
NOTES: The Broncos were without WR Emmanuel Sanders (ankle), NT Domata Peko (knee), QB Paxton Lynch (ankle), OG Ron Leary (back), LB Joseph Jones (Achilles) and RB Jamaal Charles (rest) for practice Wednesday. LB Todd Davis (ankle) and rookie RB De'Angelo Henderson (personal matter) were limited.
---
For more NFL coverage: http://www.pro32.ap.org and http://www.twitter.com/AP-NFL
---
---