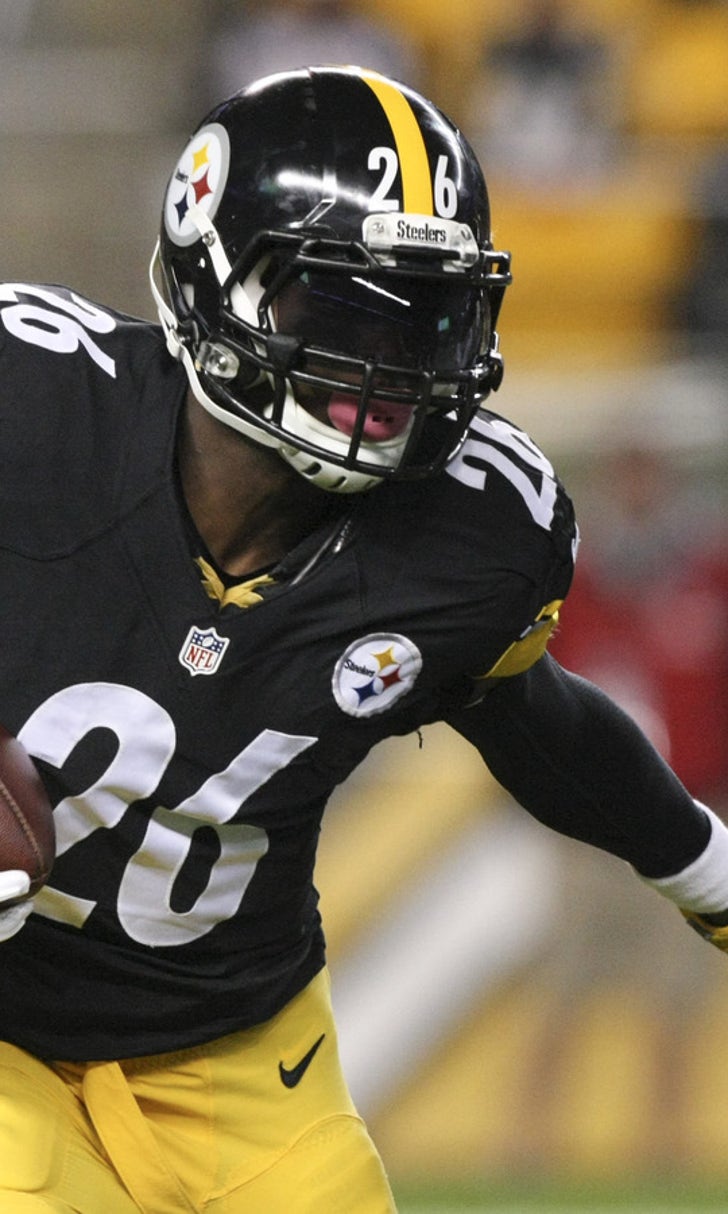 Le'Veon Bell crucial to Steelers' success until Big Ben returns
BY foxsports • October 15, 2015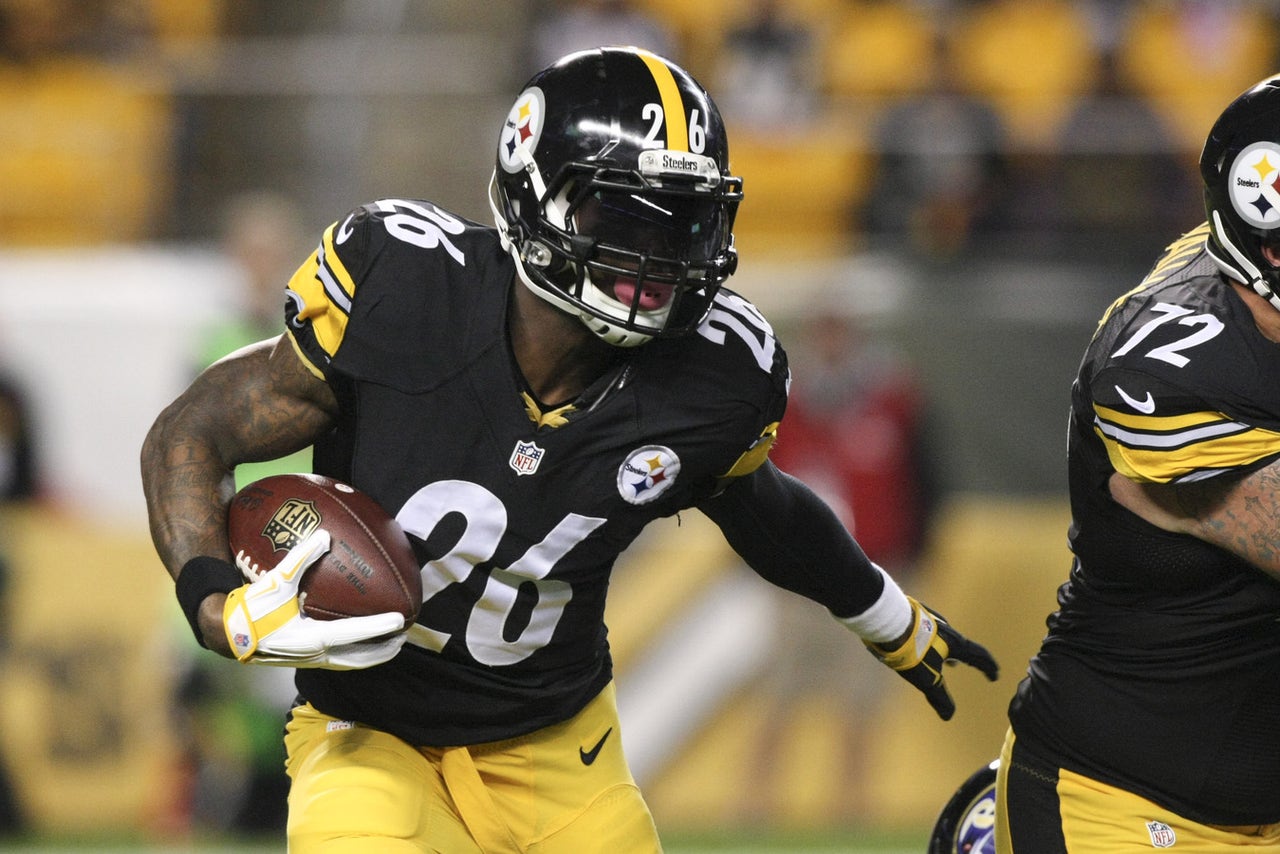 By Mike Batista
Le'Veon Bell, Ben Roethlisberger and Antonio Brown were going to be the pillars of a powerful Pittsburgh Steelers offense in 2015.
One of those pillars went down when Roethlisberger suffered a knee injury in Week 3 at St. Louis.
That pillar hit another one on its way down. Now Bell is the only pillar left intact, and the All-Pro running back has to keep the ceiling from caving in until Roethlisberger returns from his sprained MCL and bone bruise.
Roethlisberger practiced for the first time since his injury Wednesday, according to The Pittsburgh Post-Gazette. But he only took part in 7-on-7 drills and the Steelers (3-2) shouldn't expect him back in time for Sunday's home against the Cardinals.
That means the Steelers could use another big game from Bell. They voted Bell their Most Valuable Player last year, and he's even more valuable with Roethlisberger in street clothes.
Bell's game-winning touchdown Monday night in San Diego will be remembered for generations, and his contributions since Roethlisberger's injury go beyond that moment. He's run for 240 yards on 43 carries and caught 11 passes in the last two games, leading the Steelers in receptions both times.
Brown, on the other hand, is much more dependent on Roethlisberger for his production. He has caught just eight passes since Mike Vick took over for Roethlisberger. He had caught at least five passes for 50 yards in 35 straight games, but caught five for only 42 yards in Week 4 against the Ravens and three for 45 yards against the Chargers.
The Steelers aren't even a .500 team if they're without Roethlisberger, Bell or Brown for an extended period of time. But since Bell's career began in 2013, they've been in a better position to win in their two games without Roethlisberger than in five of their six games without Bell.
Without Roethlisberger this season the Steelers are 1-1, losing 23-20 in overtime at home against Baltimore. Without Bell they're 1-5 since 2013.
Bell's absence was felt before he even played a down in the NFL. He missed the first three games of his rookie season, and the Steelers started 0-4.
In 2014, Bell led the AFC with 1,361 rushing yards and set a franchise record with 2,215 yards from scrimmage. Without him in the AFC wild-card game against the Ravens, the Steelers lost 30-17 at home.
The only team the Steelers have beaten without Bell were the jet-lagged 49ers in a 1 p.m. game at Pittsburgh in Week 2. That team has lost four straight.
The Steelers host another opponent coming across multiple time zones Sunday for a 1 p.m. game. This time, however, it's the 4-1 Cardinals. Their coach, former Steelers offensive coordinator Bruce Arians, likely had this game circled on his calendar.
If Bell can again keep the chains moving on the ground and remain Vick's most reliable receiver, the Steelers will have a chance to pull off the upset.
More from The Sports Daily:
---
---