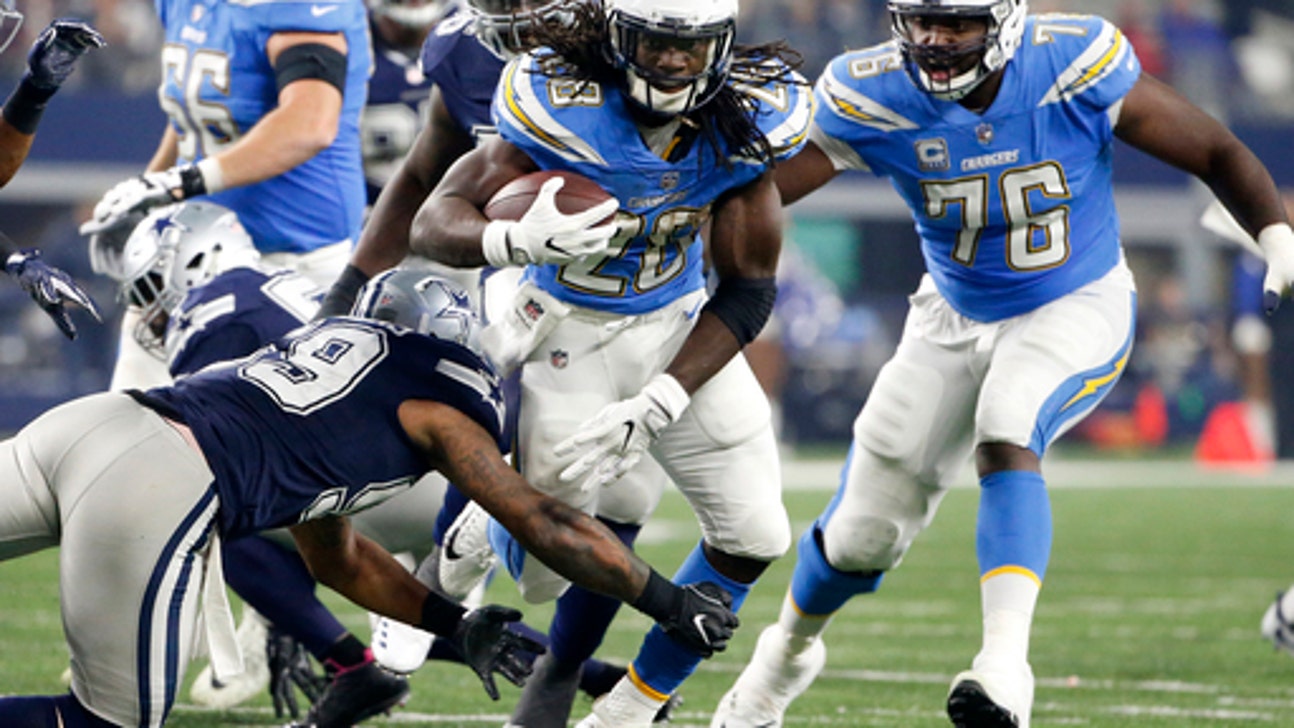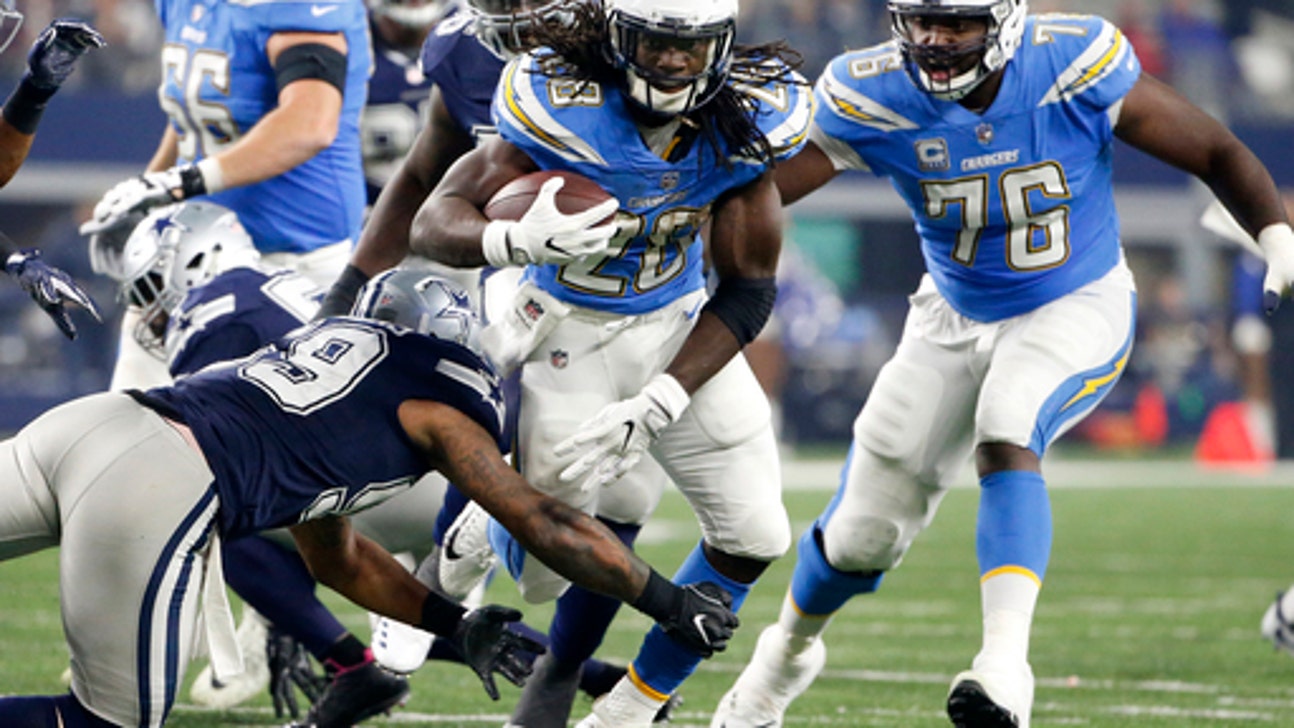 Late starters: Chargers eyeing playoff push after 0-4 start
Updated
Mar. 4, 2020 5:25 p.m. ET

LOS ANGELES (AP) When the Chargers started the season 0-4, relocation appeared to be no cure for this franchise's recent history of heartbreakingly close defeats and painful losing seasons.
Coach Anthony Lynn wasn't a part of those previous teams in San Diego, and his exciting Los Angeles Chargers are on an undeniable upward swing.
The Chargers (5-6) are getting a long weekend off with their families after capping back-to-back victories in five days with a 28-6 road rout of the Dallas Cowboys.
That Thanksgiving outing was LA's third game in 12 days overall, but surviving that packed schedule has allowed the Chargers to get a few extra days of rest when they really need it for the playoff push.
''I think it can give us that boost of confidence,'' Lynn said Friday after the Chargers returned home. ''Not that we needed confidence, because I feel like this group has always been confident from the very beginning. But it certainly can't hurt going down the stretch into the fourth quarter (of the season).''
Los Angeles has won five of its last seven games overall, playing its way into the postseason race after that miserable opening month. With just one game remaining against a team with a current winning record, the Chargers have ample opportunity to contend for their second playoff appearance since 2009, when a run of four consecutive AFC West titles ended.
No NFL team has reached the playoffs after starting 0-4 since the San Diego Chargers did it in 1992, but the rampant mediocrity among the teams in the AFC wild-card race suggests the Chargers definitely have a chance.
''By all means, we're not out of the hole yet,'' Lynn said. ''We're a 5-6 football team, but we are trying to climb our way out of this thing and get back into this playoff picture.''
The threat of relocation hung heavily over the Chargers during the past few seasons, and the franchise was in a 10-30 skid since late 2014 before its current run of outstanding play. This 5-2 surge includes a wacky overtime loss at Jacksonville that easily could have gone the Chargers' way, but LA bounced back from the type of loss that was all too typical over the previous 2 + seasons.
The Chargers looked great again at Dallas, topping 500 yards of total offense for the first time since October 2015 and thoroughly shutting down the Cowboys' offense.
Although Philip Rivers (434 yards passing) and Keenan Allen (172 yards receiving) got most of the attention while they carved up the Dallas secondary, Los Angeles' defense remained increasingly outstanding under first-year coordinator Gus Bradley. The defense has yielded no more than 26 points in any game this season and just 109 total points during the past seven (15.6 per game).
Lynn is a first-time head coach, but he feels his message got through to the Chargers while they were 0-4.
''You just keep emphasizing clarity and communicating with the guys,'' Lynn said. ''You know exactly what the expectations, standards are, and just knowing that you're going to have some down times, and I want you to be the same person in the down times as the up times. I was looking for consistency, and that's what we were pushing, and I thought the guys responded. They stayed the course. They stayed committed.''
The Chargers' next two games are at home, starting with a visit from Cleveland. The winless Browns would be a potential trap game for most teams in this position - but probably not for the Chargers, who provided Cleveland with its lone victory last season on Christmas Eve.
The Chargers might have to move forward with their third kicker of the season after Nick Novak was sidelined in Dallas by a back injury, forcing punter Drew Kaser to attempt the last three extra points. Lynn isn't sure whether Novak will be healthy enough to play next weekend.
Rookie receiver Mike Williams also could miss even more time after injuring his knee and leaving Dallas with a bulky brace. Lynn got some good news when team doctors ruled out an ACL injury, but the Chargers didn't have a definitive diagnosis on Friday afternoon for Williams, who missed all of training camp and the Chargers' first five games with a back injury.
''No doubt he was hitting his stride, and we were just talking about him last week, how he's been doing better and better,'' Lynn said of Williams. ''Guys like that are hard to cover. It could set him back some, but that's the nature of this beast.''
---
For more NFL coverage: www.pro32.ap.org and www.twitter.com/AP-NFL
---
---