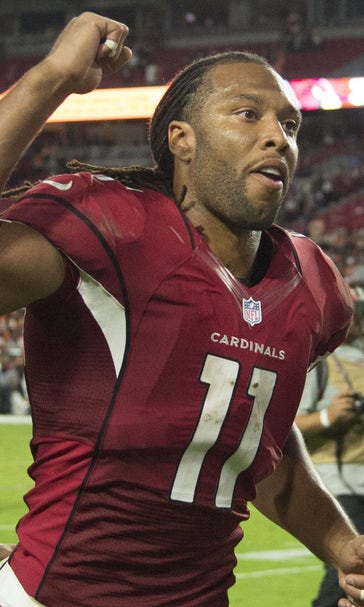 Larry Fitzgerald fulfills promise to mother, graduates from college
May 15, 2016

Back when he was setting receiving records at the University of Pittsburgh, Larry Fitzgerald promised his dying mother that he would one day receive a college degree.
On Saturday – 12 years into a likely Hall of Fame NFL career with the Arizona Cardinals -- he made good on that promise, graduating from the University of Phoenix with a major in communications and a minor in marketing.
Fitzgerald's mother, Carol, died in 2002 after a battle with breast cancer, according to the Arizona Republic, and the 2004 No. 3 overall draft pick left Pitt after racking up a nation-best 1,672 receiving yards and 22 touchdowns in his 2003 sophomore season.
"I wanted to make sure I was doing what I promised her I'd do," Fitzgerald told ESPN, which reported that he worked on the degree on and off since he left Pittsburgh.
"I'm glad I can finally shake the 15-year college student stigma," he joked.
---
---