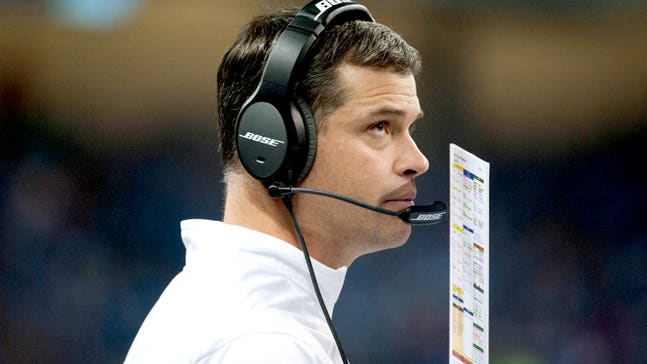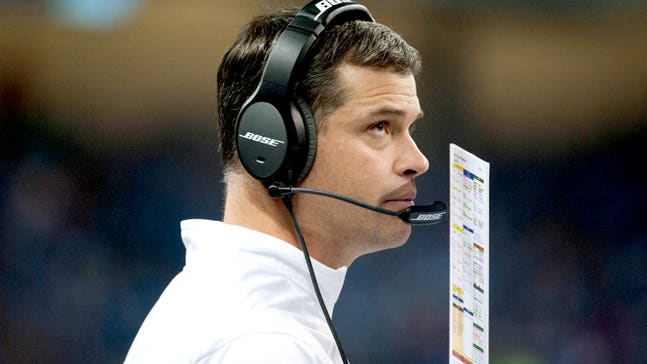 Joe Lombardi expects Lions offense to be 'more comfortable' in 2015
Published
Aug. 13, 2015 11:13 a.m. ET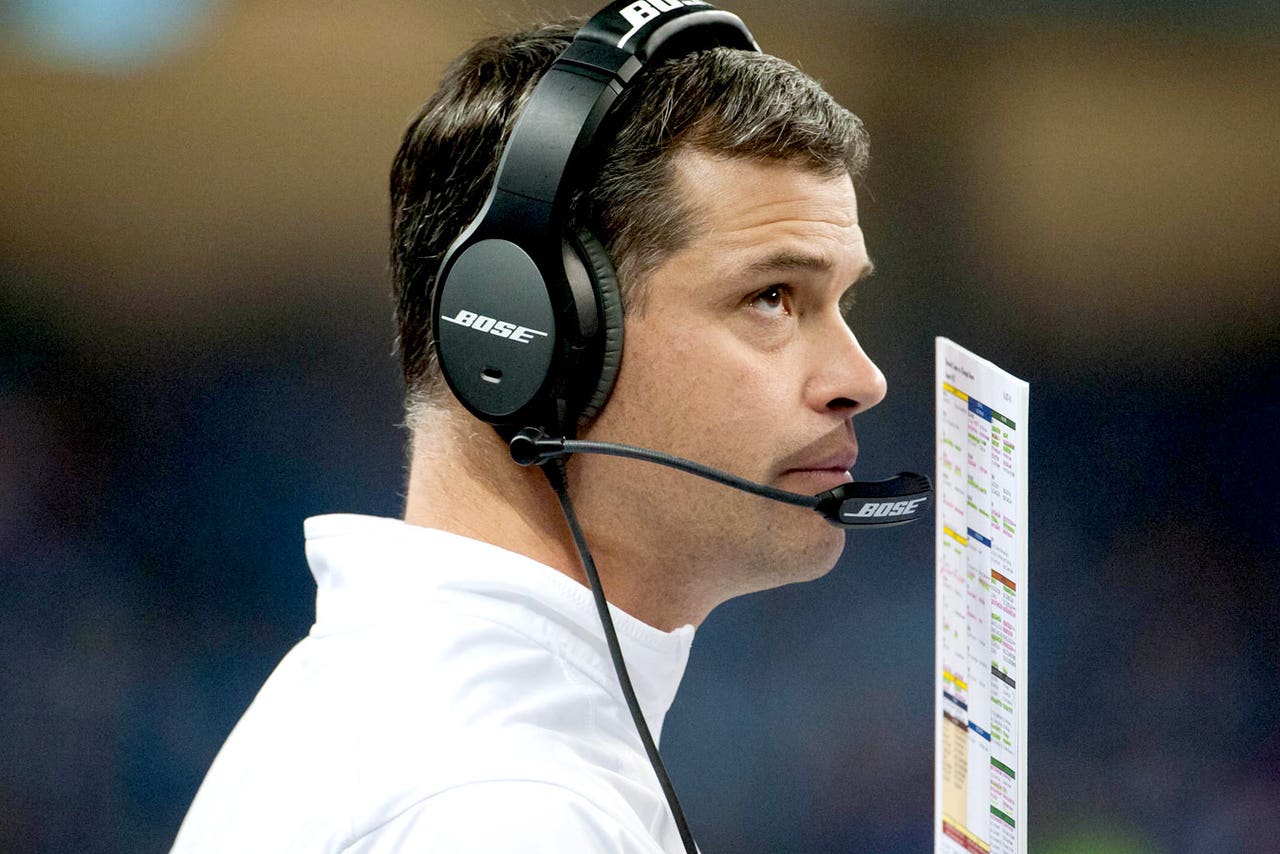 Detroit Lions offensive coordinator Joe Lombardi admits he may have thrown too much at his players too soon. Last season, his first with the Lions, he had to scale back the playbook to make the burden on his players more bearable.
"Looking back at it, and seeing how we're operating now and the comfort level, you probably could've had a little simpler install than we did a year ago and maybe made the guys a little bit more comfortable. So, we were moving as fast and assuredly as certainly our veterans are moving now," Lombardi said, via the Detroit Free Press. "So, I probably would've been a little more simple, but I'm happy where we are now."
Lombardi believes this season will be much different. The Lions will be more familiar with his offensive scheme, resulting in a higher comfort level.
"It's going to be players that are a lot more comfortable doing what they're doing," Lombardi said, per the Free Press. "So, I think we're going to have better tempo. We'll probably have the ability to mix some personnel even more than we did last year. In a walk-through, we'll get through 30 plays (in) 8 minutes faster than we did at this time last year. So, it's just a comfort level with these guys, which as coaches it makes us more comfortable doing things. You don't feel like you have to dumb it down, so to speak."
Last year, the Lions were below average on offense, ranking 19th in terms of total yards (5,452) and 22nd in terms of points per game (20.1). Helping the cause this year is a healthy Calvin Johnson and impact rookie Ameer Abdullah at running back.
(h/t Detroit Free Press)
---
---