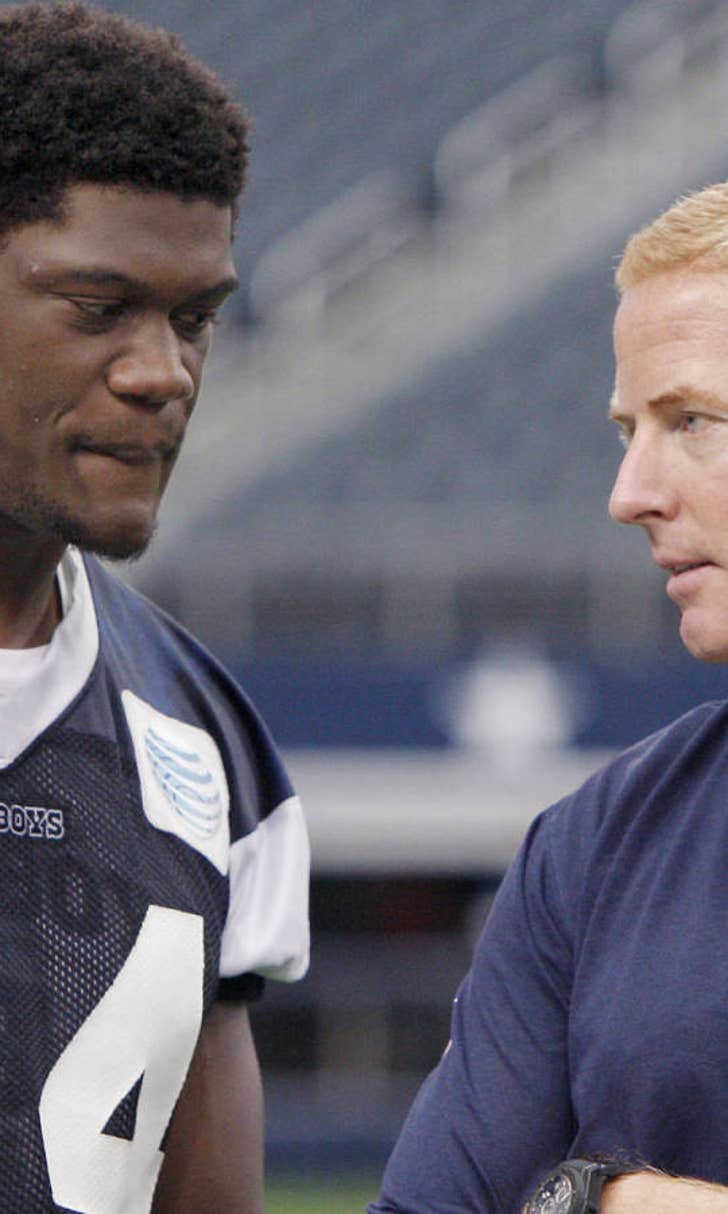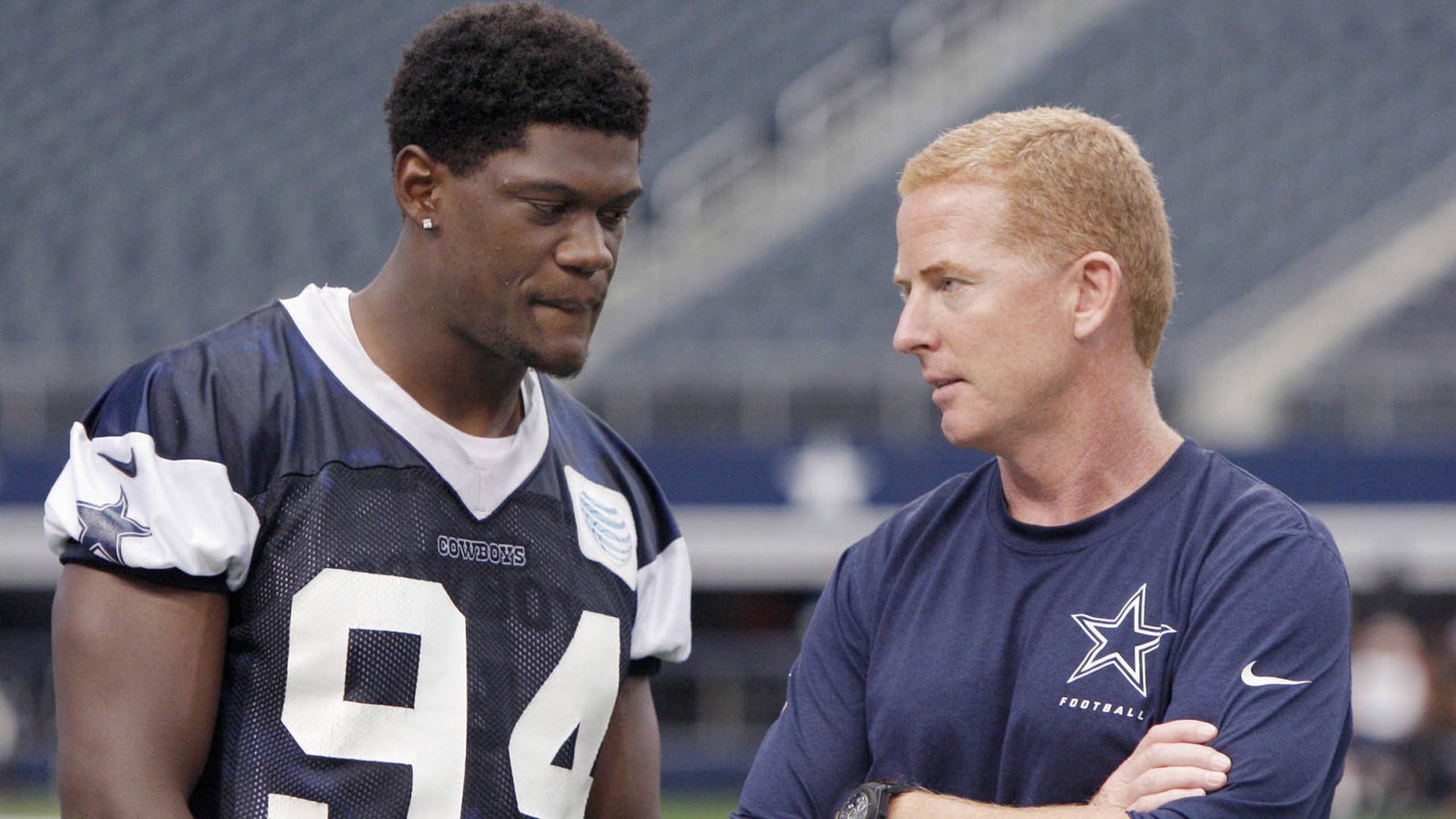 Jerry Jones: Randy Gregory and DeMarcus Lawrence are 'like the clouds parting'
BY foxsports • August 18, 2015
Dallas Cowboys owner Jerry Jones isn't slow to praise his players, and a pair of young defenders received a slew of compliments on Tuesday morning.
According to Jon Machota of The Dallas Morning News, the outspoken owner said to 105.3 The Fan that he loves the impact Randy Gregory and DeMarcus Lawrence are providing to the defense.
"Both of them are just absolutely essential. More importantly, they're just like the clouds parting and the light coming through in terms of what it means to our team and certainly our defense. Gregory is unique. And there's no question that he's getting some of the best coaching there is, Leon Lett and those guys, Rod Marinelli. It's just wonderful."
Jones continued, calling Lawrence a "force" and a natural at left end because of an ability to transition from speed to power off the line of scrimmage. Jones also mentioned his excitement about Gregory and Lawrence alongside newly signed Greg Hardy.
"Boy, I'll tell you what, you put those two guys there and then you basically complement it with Hardy and I just can't tell you how good that sounds to my ears coming out of my mouth."
The Cowboys defense finished the 2014 season ranked 19th in the league, but the unit has slowly improved under Marinelli. Just two years ago, Dallas was one of the NFL's worst defensive teams.
Marinelli should find creative ways to use the trio—though Hardy is suspended four games following a 2014 domestic violence incident. The Cowboys received criticism for signing the defensive end and drafting Gregory, who failed a drug test earlier this year.
But if Hardy, Gregory and Lawrence contribute to the level at which Jones thinks they can, Dallas will have a dangerous pass-rushing corps that will assist the team's drive toward another NFC East title and potentially a Super Bowl appearance.
More from Sportsnaut:
---
---