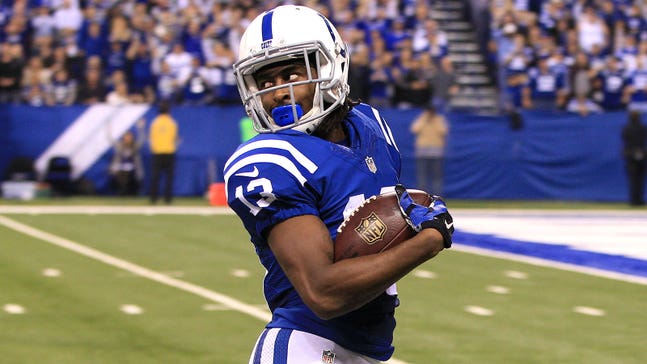 Irsay: Hilton, Castonzo extensions could be done before season
Published
Jul. 30, 2015 12:38 a.m. ET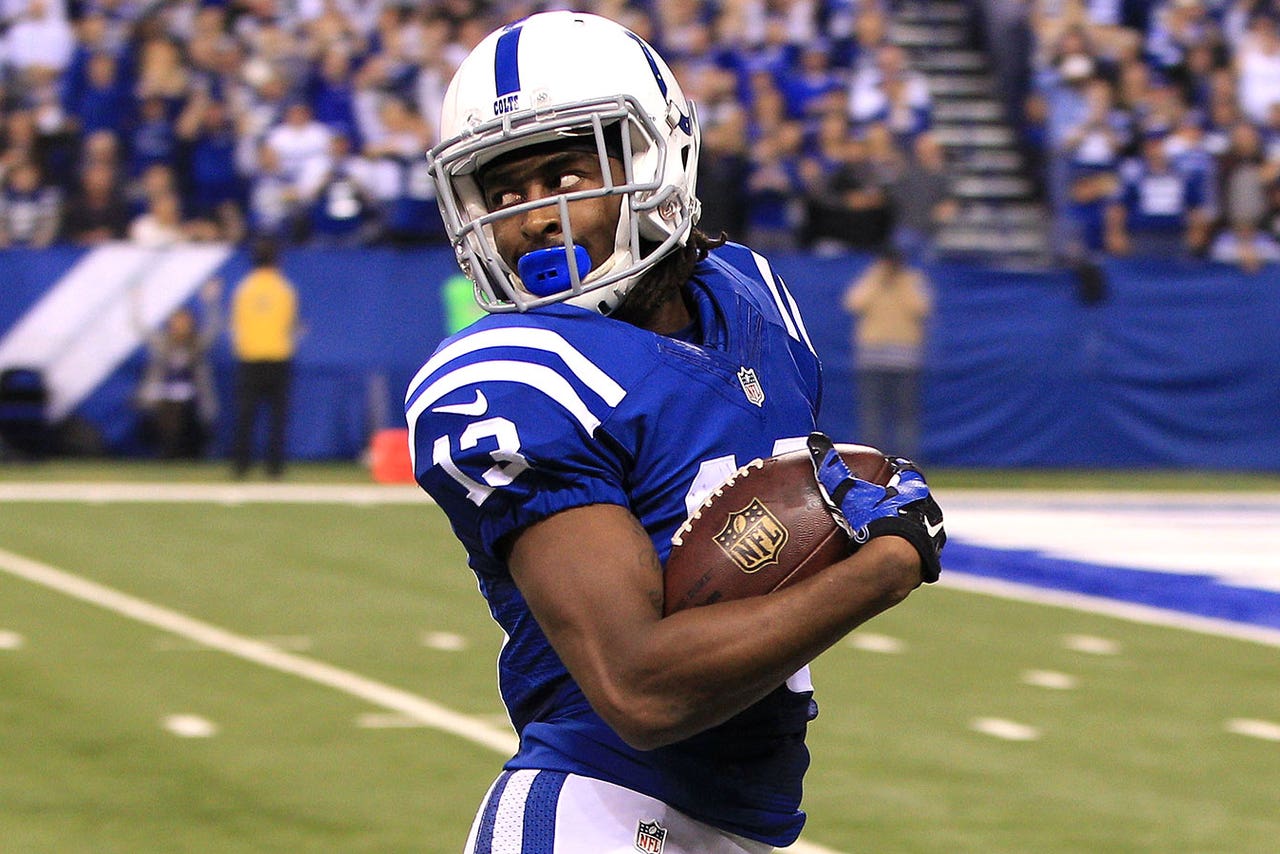 The Indianapolis Colts begin training camp this week with a number of key members of the team entering the final year of their contracts. 
Tight ends Dwayne Allen and Coby Fleener, offensive tackle Anthony Castonzo, and wide receiver T.Y. Hilton will be free agents at the end of the season. Head coach Chuck Pagano is in the last year of his deal as well.
On Wednesday, Colts owner Jim Irsay said at least two of those situations may be resolved soon, as the team is working towards extensions with Hilton and Castonzo.
"We have a little time with trying to work on a few extensions," Irsay said, via ESPN. "There's no reason Anthony Castonzo and T.Y. Hilton can't get done. Look for us to keep core players and our top players. I don't think it'll be a distraction. I can't see why we can't get something done before Labor Day with T.Y. and Anthony."
Hilton caught 82 passes last season en route to making his first Pro Bowl, while Castonzo started every game last year and has established himself as a top left tackle. 
As for Pagano, Irsay said the team is likely to address his status after the season plays out. 
"With Chuck's situation, we've had conversations and it's all been friendly," Irsay said. "He understands where I'm coming from. I understand where he's coming from. My hope is we're going to have a great season and Chuck will end up eventually signing an extension. Chuck is really motivated and he's excited about this year."
After a busy offseason which saw the Colts add high-profile names like running back Frank Gore and receiver Andre Johnson, Irsay said he's anxious to what the team can accomplish.
"The expectations and the excitement," Irsay said. "It's hard to remember a season so anticipated like this one is. Of course there were great expectations in past years with Peyton (Manning) and Andrew, but this year is really special.
"We have some special veterans we brought in. When you take a team like we had [last year] and add really special guys, to all of sudden to have those guys, their presence as we go into September, that's special."
(h/t ESPN)
---
---