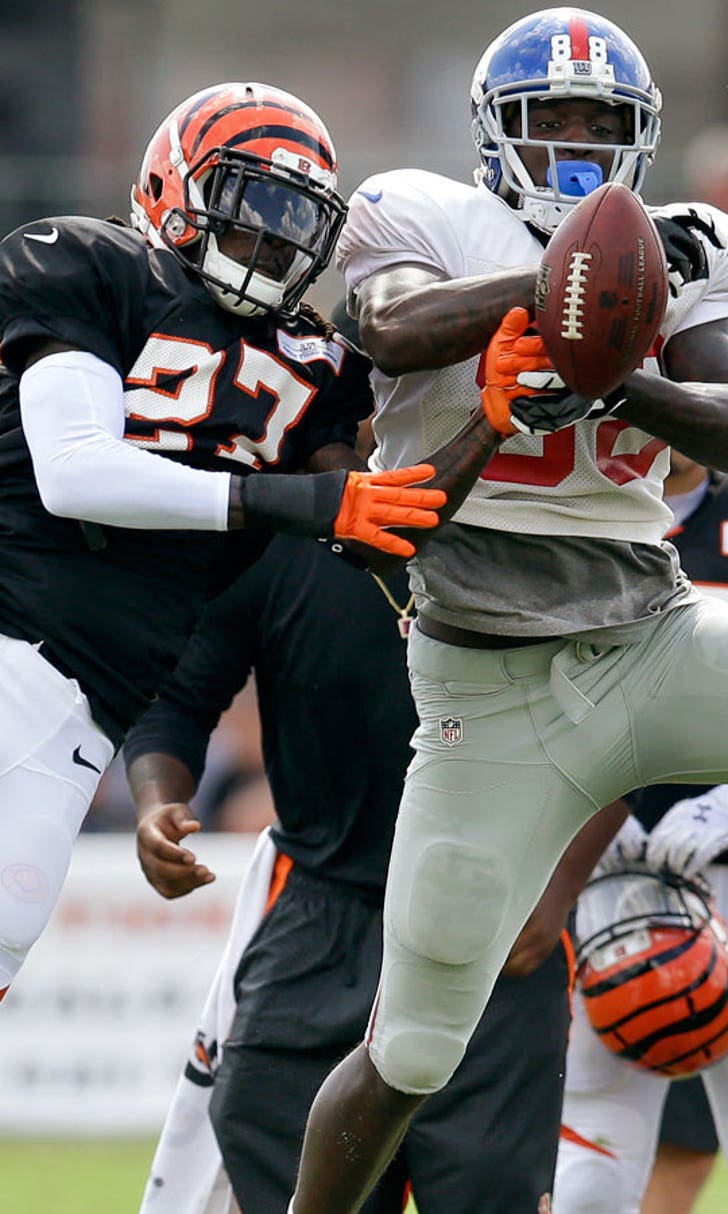 If you're playing Draft Kings Friday, you'll want to stack these Giants in your lineup
BY foxsports • August 14, 2015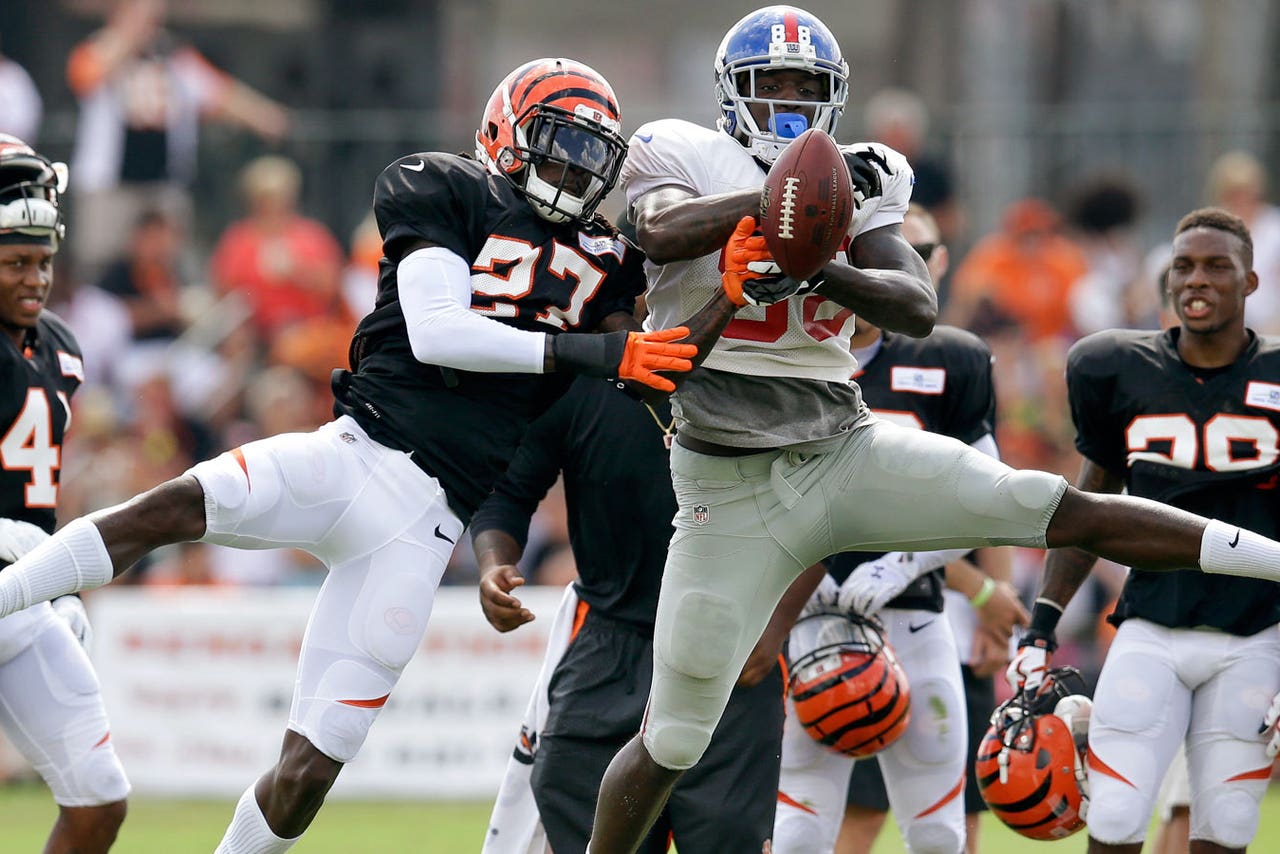 For all of the fantasy football degenerates out there, and trust me, I'm one of us, Draft Kings is hosting daily fantasy football during the preseason. You probably already knew that though. 
Either way, tonight marks an excellent opportunity to win your first daily fantasy football tournament of the year. Several players on the New York Giants offer an excellent opportunity for you to take advantage of the stacking strategy.
In daily sports, "stacking" is when you play a lineup that feature a quarterback and up to three wide receivers and/or tight ends from his offense. In this stack, we will be featuring a Giants quarterback and two wide receivers.
Ryan Nassib, quarterback
The Giants' backup quarterback is set to play for an extended period during the Giants' preseason opener. Nassib completed 44-of-68 passes for 588 yards, five touchdowns and a 116.5 passer rating during the 2014 preseason. He immediately proved to be a natural fit in Ben McAdoo's quick-hitting offensive system. Nassib is entering his third year in the NFL, and his second in McAdoo's offense, and he will be working with some excellent weapons during Friday's game. You can expect him to heavily target the following two wide receivers in this stack. 
Corey Washington, wide receiver
Undrafted rookie wide receiver Corey Washington did his best impression of Victor Cruz during the Giants' 2014 preseason. He came out of nowhere and caught 10-of-13 targets for 155 yards and four touchdowns. The majority of that production came with Nassib as his quarterback. Washington is excellent at using his 6-foot-4 frame to box out defenders and this makes him one of the top red zone threats in Friday's slate of preseason games. During spring practices and training camp, Washington has also shown an improved route tree. He is successfully running the high percentage routes that define McAdoo's offense. Washington's special teams play may ultimately hold him back from making an impact during the regular season, but he remains an excellent play in preseason daily fantasy games.
Geremy Davis, wide receiver
When the Giants drafted Geremy Davis they expected him to immediately compete as a gunner on special teams. Two weeks into training camp, Davis is getting repetitions with the first team offense. During Wednesday's joint practice with the Bengals, Davis worked with the Giants' first team offense during team drills. He made arguably the highlight catch of the day when he caught a touchdown pass from Manning. According to reporter Kim Jones, who was at the practice, Manning looked Davis' way a lot throughout practice. Davis could see time with the first team offense, and he will certainly see a lot of work with Nassib and the second unit.
For more fantasy football advice and coverage of the entire NFC East, you can follow Dan on Twitter @DanSchneierNFL
---
---