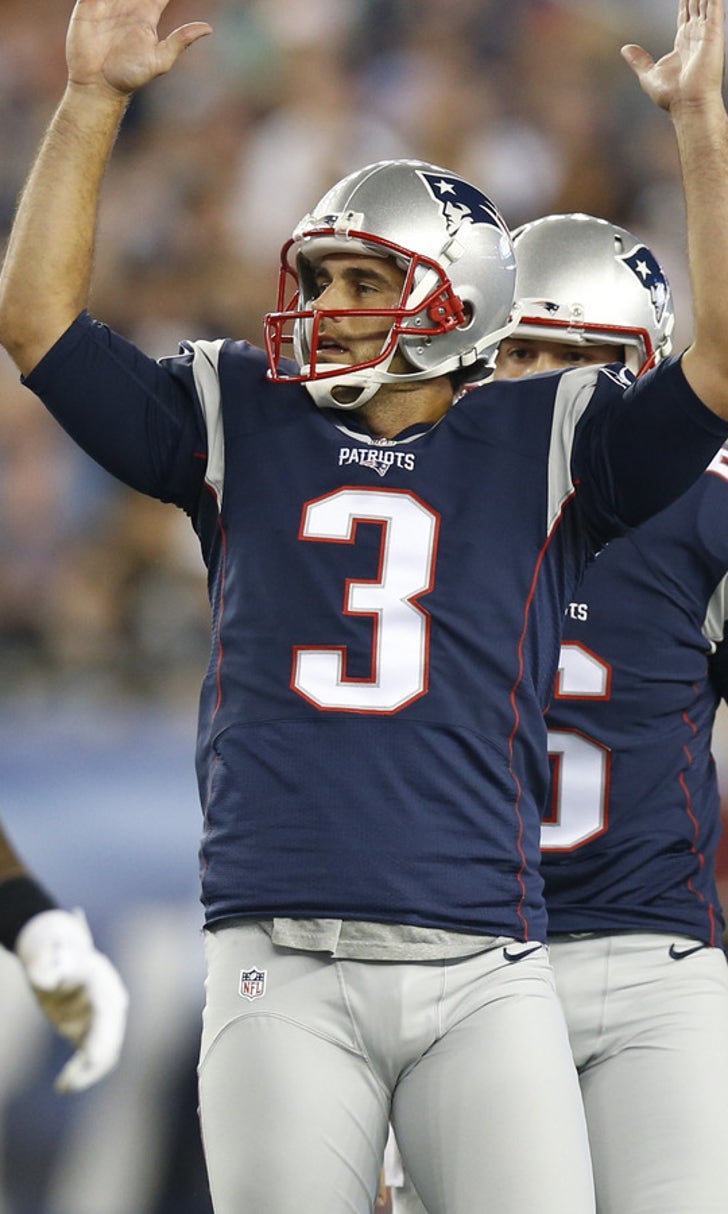 Gostkowski is best kicker in NFL, according to peers
BY foxsports • October 9, 2015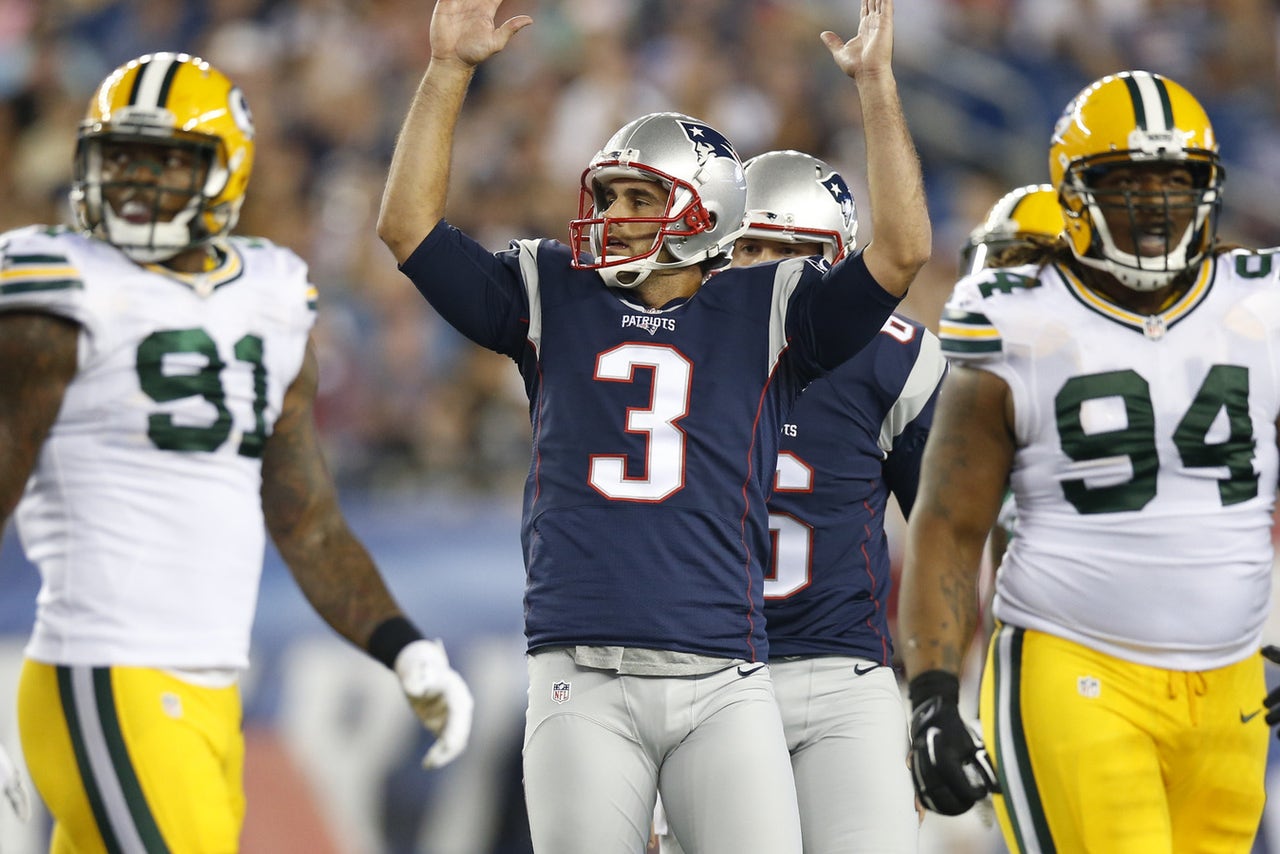 By Ricky Doyle
New England Patriots kicker Stephen Gostkowski definitely has the respect of his peers.
ESPN.com asked 24 NFL kickers after Week 4 of the 2015 season, "Who are the best kickers in the NFL?" Gostkowski was voted tops in the league, according to the survey.
Gostkowski led the way with 18 votes. Justin Tucker of the Baltimore Ravens ranked second with 13 votes and Adam Vinatieri of the Indianapolis Colts (formerly of the Patriots) ranked third with 12 votes.
Gostkowski, who was drafted in the fourth round of the 2006 draft, enters Week 5 having converted an NFL-record 425 consecutive extra-point attempts. He's converted 87.1 percent of his field-goal attempts over the course of his 10-year career, including all seven of his attempts so far this season.
Gostkowski's success — in terms of field goals, extra points and touchbacks — explains why the Patriots signed the three-time Pro Bowl kicker to a four-year, $17.2 million contract over the offseason.
Robbie Gould of the Chicago Bears, Phil Dawson of the San Francisco 49ers, Sebastian Janikowski of the Oakland Raiders, Dan Bailey of the Dallas Cowboys, Steven Hauschka of the Seattle Seahawks and Josh Brown of the New York Giants were the others who received multiple votes in ESPN.com's survey.
More from NESN.com:
---
---