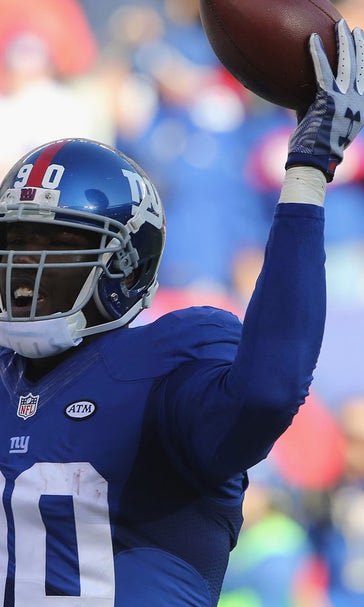 Giants DE Jason Pierre-Paul won't be in the U.S. for the Fourth of July
BY Cameron DaSilva • June 6, 2016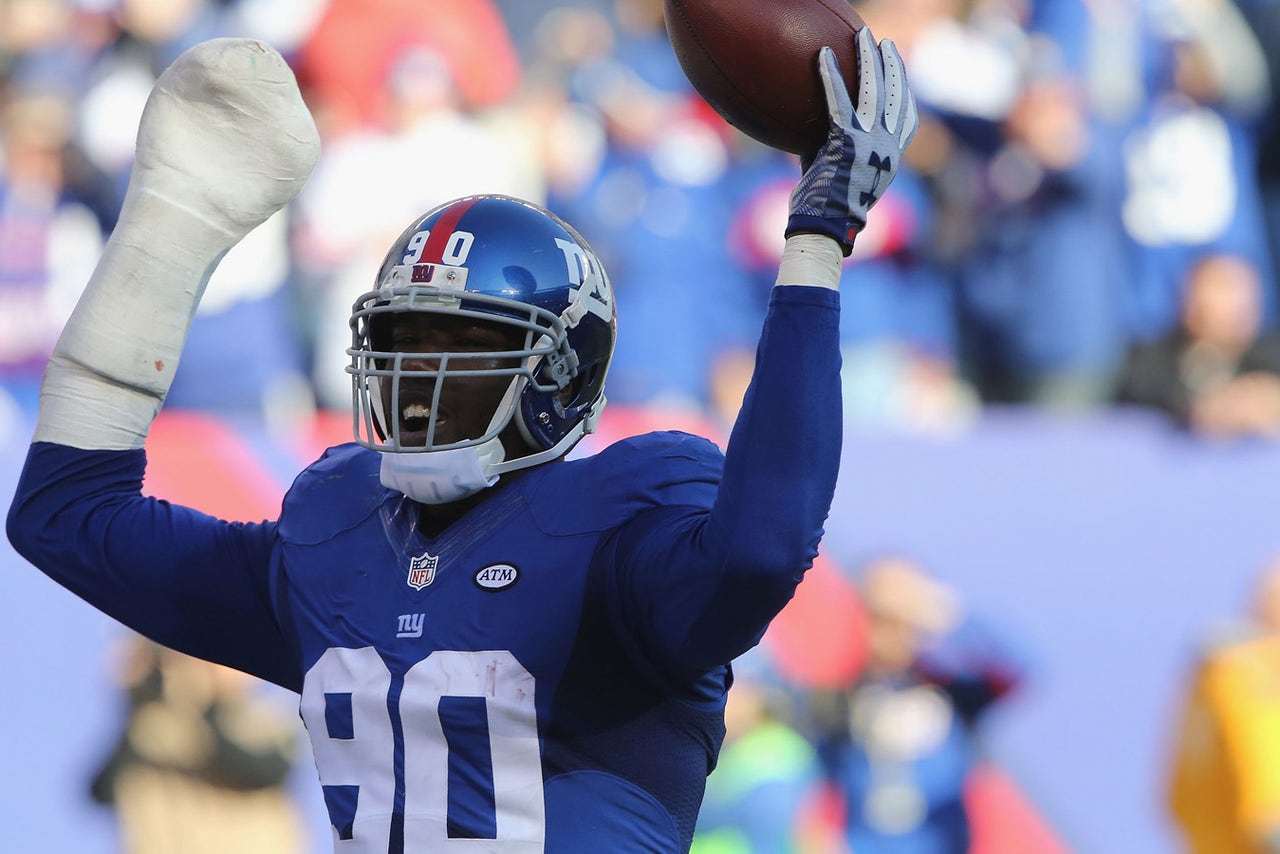 The Fourth of July is just less than a month away, which means in short time, fireworks will be set off, hot dogs will be consumed and America's independence will be celebrated. It also means the first anniversary of Jason Pierre-Paul's fireworks accident is quickly approaching -- the accident that cost him part of his right hand.
This year, the New York Giants defensive end won't be in the U.S. Instead, he'll be located somewhere that doesn't celebrate the holiday.
"I won't even be in the United States," Pierre-Paul told reporters Monday.
He didn't reveal the exact destination, but said, "Where I'm going, they don't celebrate the Fourth of July."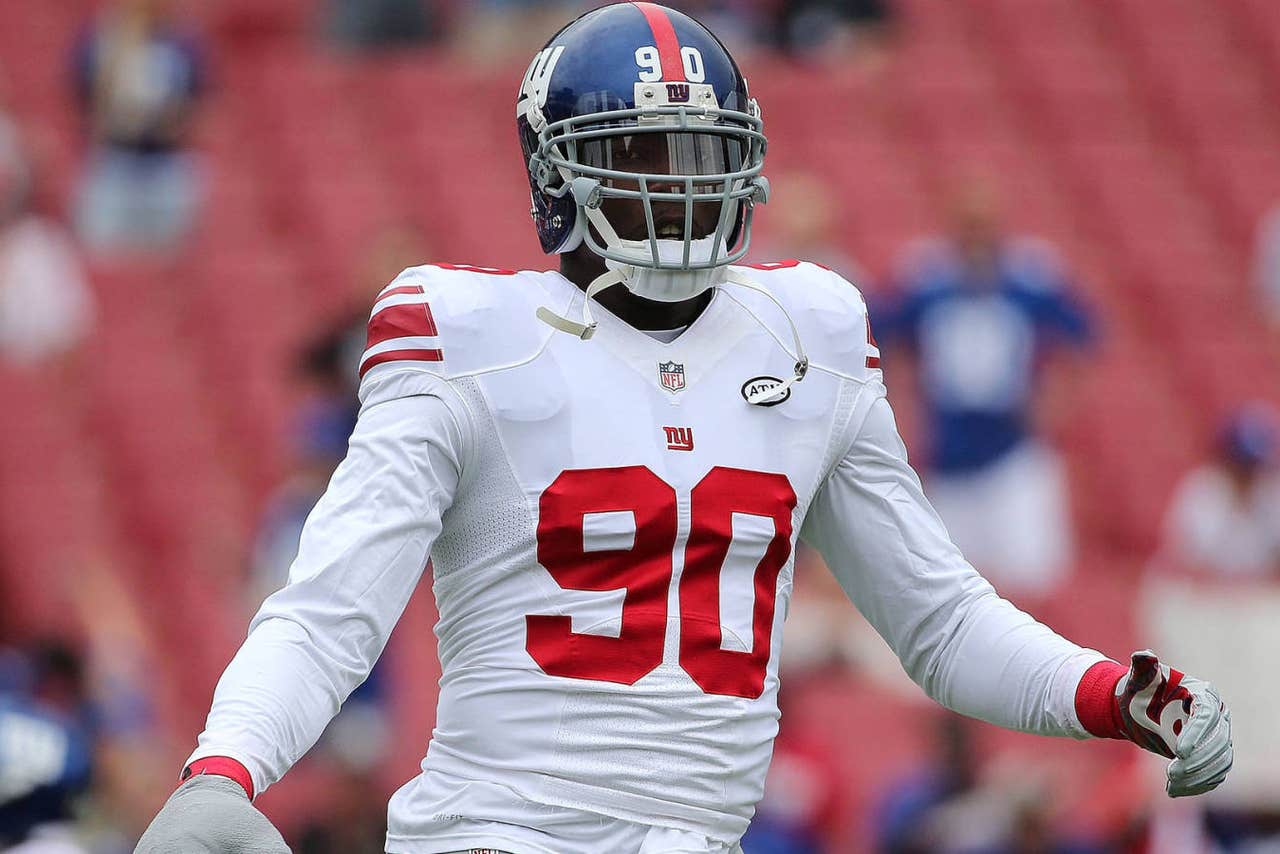 Pierre-Paul admits the impact the incident has had on his life and football career, but he's done everything he possibly can to return to form as a dominant pass rusher.
"It'll be a year," he said. "I've overcome a lot of things in my life. And that will be something I overcame, and I put it behind me. ... I'll never be completely back to normal. But I'm doing everything what they're asking me to do. I find ways around [challenges]."
The accident obviously occurred during the offseason, but it still cost him some of the regular season. He returned in October, starting eight games while recording just one sack. His numbers were understandably down from his typical stats, but that was to be expected.
He was still plenty pleased with what he was able to do on the field just months after having his hand blown up by a firework.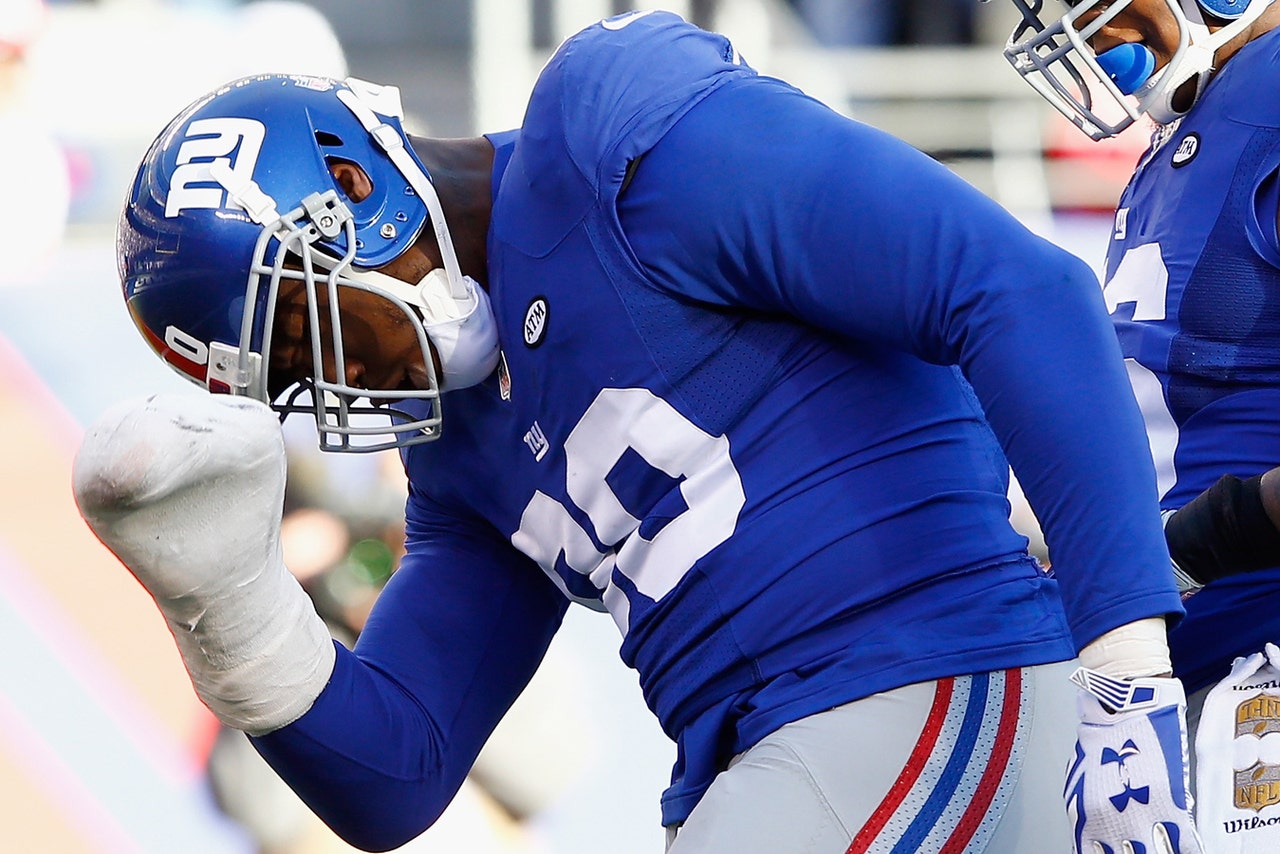 "Last year, it was just up and down for me," he said. "I'm going to be making more tackles. What I came back and did, that was awesome, that was amazing. To be honest, I really didn't have to play last year. It was just to help the team out. I think I did a great job [though], and I wanted to be here."
Pierre-Paul figures to be a bigger part of the equation this season, joining newly acquired defensive linemen Olivier Vernon and Damon Harrison along the front four. 
---
---