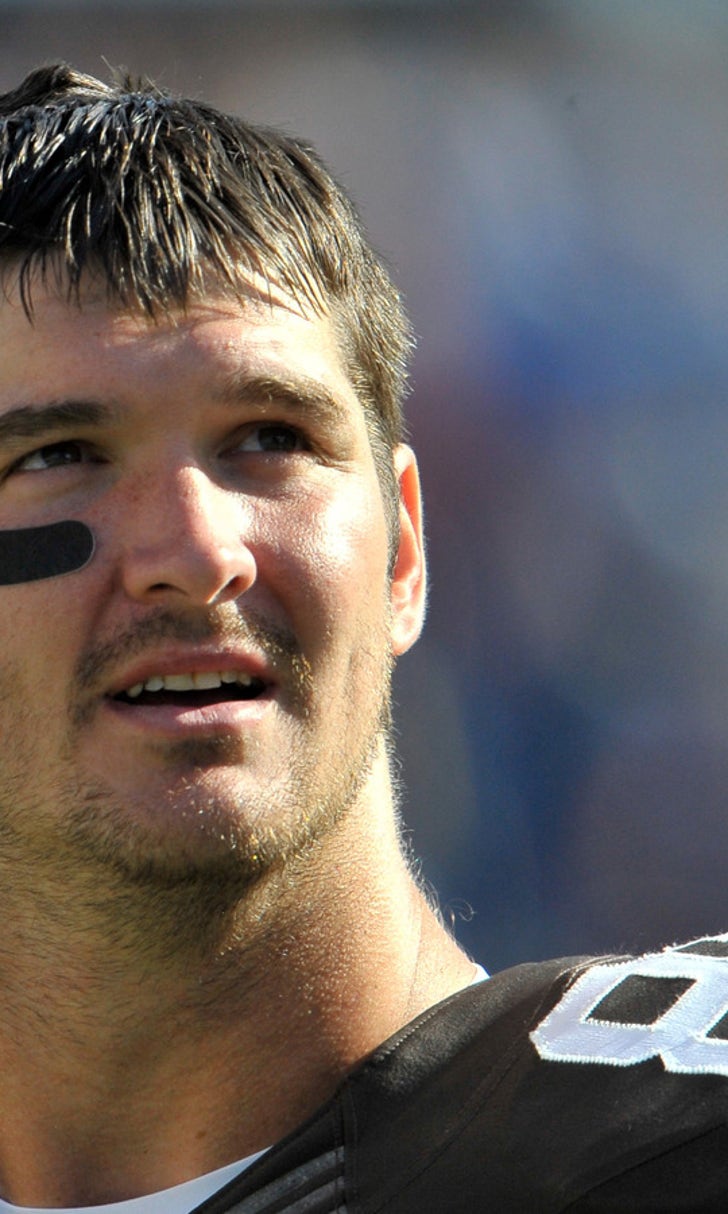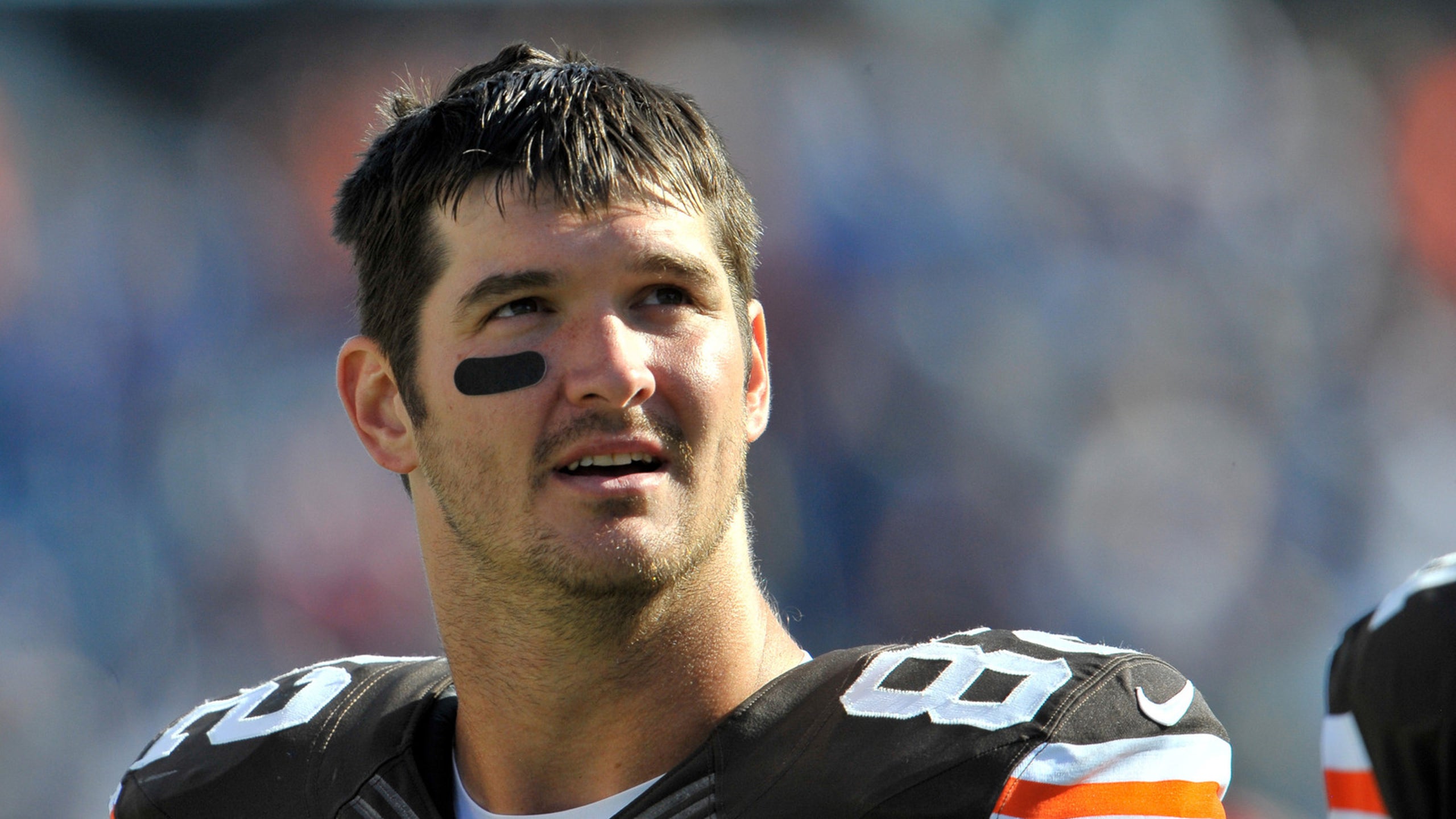 Gary Barnidge is the most interesting man in the NFL
BY foxsports • November 4, 2015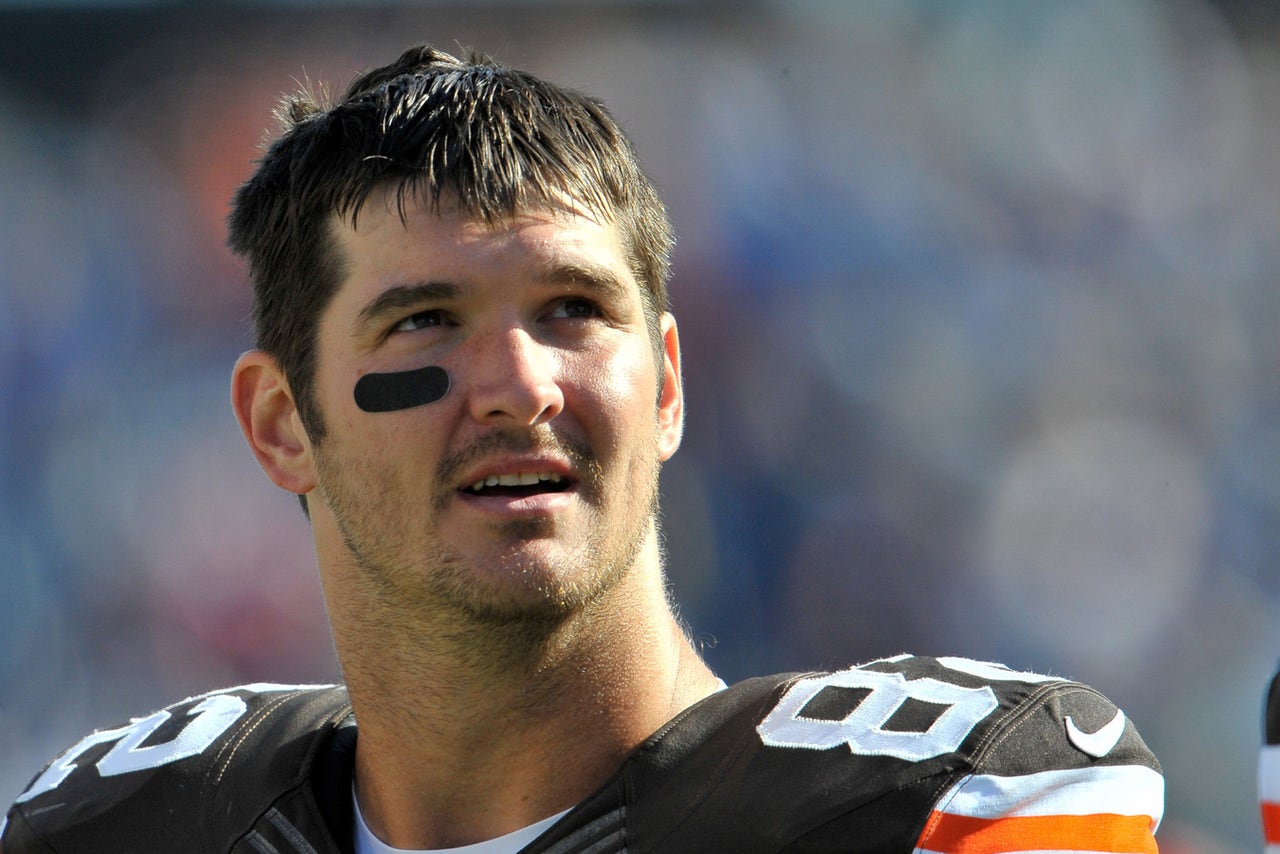 By Will Gibson
Cleveland Browns tight end Gary Barnidge has emerged as one of the NFL's top pass catchers in 2015. His 40 receptions are tied for most among tight ends with New England Patriots Pro Bowler Rob Gronkowski and Cleveland Heights native Travis Kelce of the Kansas City Chiefs. Barnidge's 567 receiving yards are second only to Gronkowski among tight ends, and his six touchdown receptions tie him with Cincinnati's Tyler Eifert for second most at the position behind Gronk.
Barnidge's play on the field has been superb. A profile on him by The MMQB's Emily Kaplan, however, reveals that there's more to the man than catching touchdowns with his hands and legs alike.
He drives a large green pick-up truck with BIG GARY vanity plates. He's the first in his family to graduate college and aspires to become a professional movie critic (he already runs his own movie review website). He drinks Coca-Cola almost exclusively, has been on two reality show-engineered dates with WWE Divas (Rosa Mendes and Summer Rae, if you're curious), and he writes music but doesn't want to sing it.

He also organizes football camps in China, Turkey and Brazil for nearly 2,500 kids. After practices and on most off-days this season, Barnidge has been working on American Football Without Barriers (AFWB), which last month earned 501(c)3 non-profit status.
The NFL has made strides to expand its international presence through games in London, and NFL Europe before that. Barnidge's AFWB hasn't received much publicity — this MMQB story was the first time I'd heard of it — but he is doing as much as anyone to spread the game worldwide. AFWB has hosted camps in China, Brazil, and Turkey. The attendance increased each time, from 400 to 800 to 1,200. Seventeen different NFL players have participated in the trips, including Marshawn Lynch, Steve Smith, and DeAngelo Williams. (Browns players Alex Mack, Barkevious Mingo, and Johnson Bademosi have also participated, as well as former Brown Jordan Cameron.)
AFWB's mission, per its website:
AFWB's mission is to bring the sport of American football to those across the globe who love the game, and to introduce it to those who have never experienced it. While doing this, AFWB's members have the opportunity, and take great pride in, reaching out to underprivileged children in the respective nation being visited. A humanitarian message is the cornerstone to every camp held.
Beyond taking American football beyond American borders, Barnidge has another love: movies. He has his own movie review website, Movie Game Plan. He created the site when he was a rookie with the Carolina Panthers, and hopes to keep it going more seriously after he retires. He tweets out movie trivia questions and invites the winners to meet him during the week.
Barnidge's passion for growing football is rivaled only by his love of cinema. Since 2012, he has made a different kind of film study part of his weekly ritual.

After tweeting a movie-related trivia question (last week: "What connection does the movie Halloween & Pyscho (1960) have in relation to the actors/actresses?"), Barnidge invites the first 10 correct responders to a Thursday night meet-up.

"I left and thought Gary just seemed so… cool," says 16-year-old Declan Ange, a Week 7 winner. "Like if you didn't know any better, you'd have no idea he was a star NFL tight end."
For all of his off-field interests, the charitable work and film reviews and WWE dates and such, one thing that Barnidge cannot shake is his less than graceful appearance on the field. Some of his teammates had some fun describing how he moves between the lines.
"I would describe his running style as clunky," center Alex Mack says.

"Stiff," adds left tackle Joe Thomas.

"Totally stiff!" quarterback Josh McCown agrees.

…

When Barnidge runs, his body lumbers. His burly frame accentuates his thick neck, which has such a limited range of motion that Thomas refers to him as the "anti-Owl."

"I like to come behind him and scare him," Thomas says, "Because he literally can't turn his head. He has to turn his whole body."
He may not be able to turn his own head, but Barnidge has turned those of NFL spectators this season. He'll get a chance to impress a national audience Thursday when the Browns play the Bengals.
More from Waiting For Next Year:
---
---