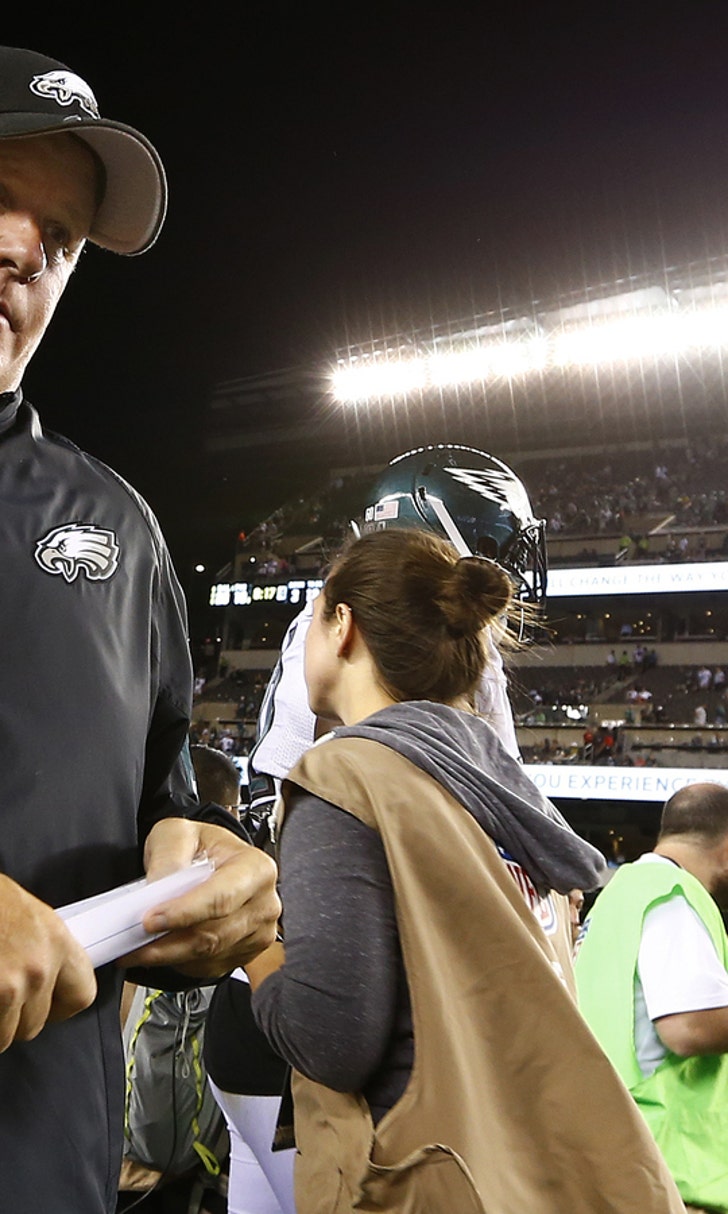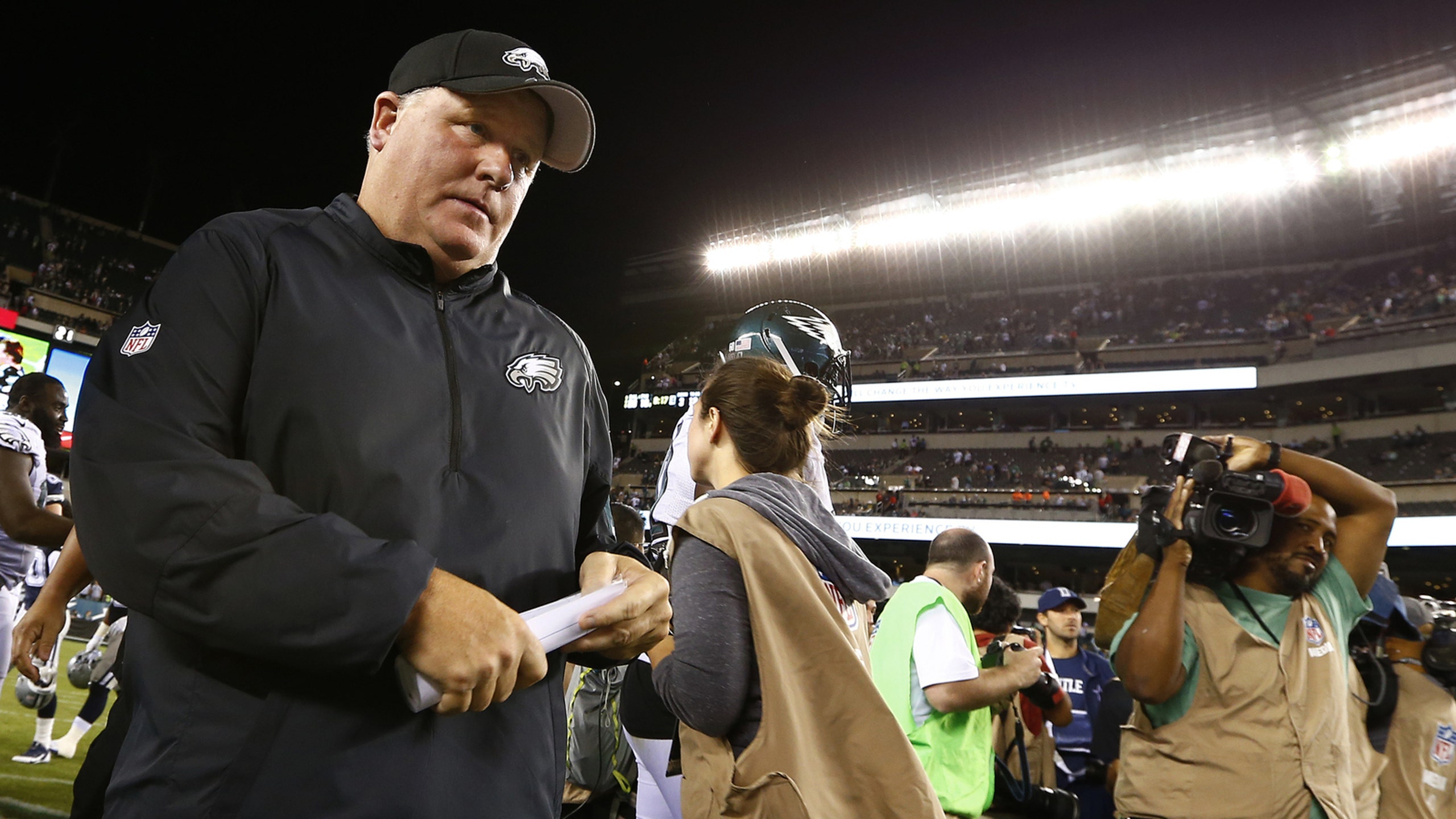 "Friday Night Lights" writer calls Chip Kelly a fraud
BY foxsports • October 8, 2015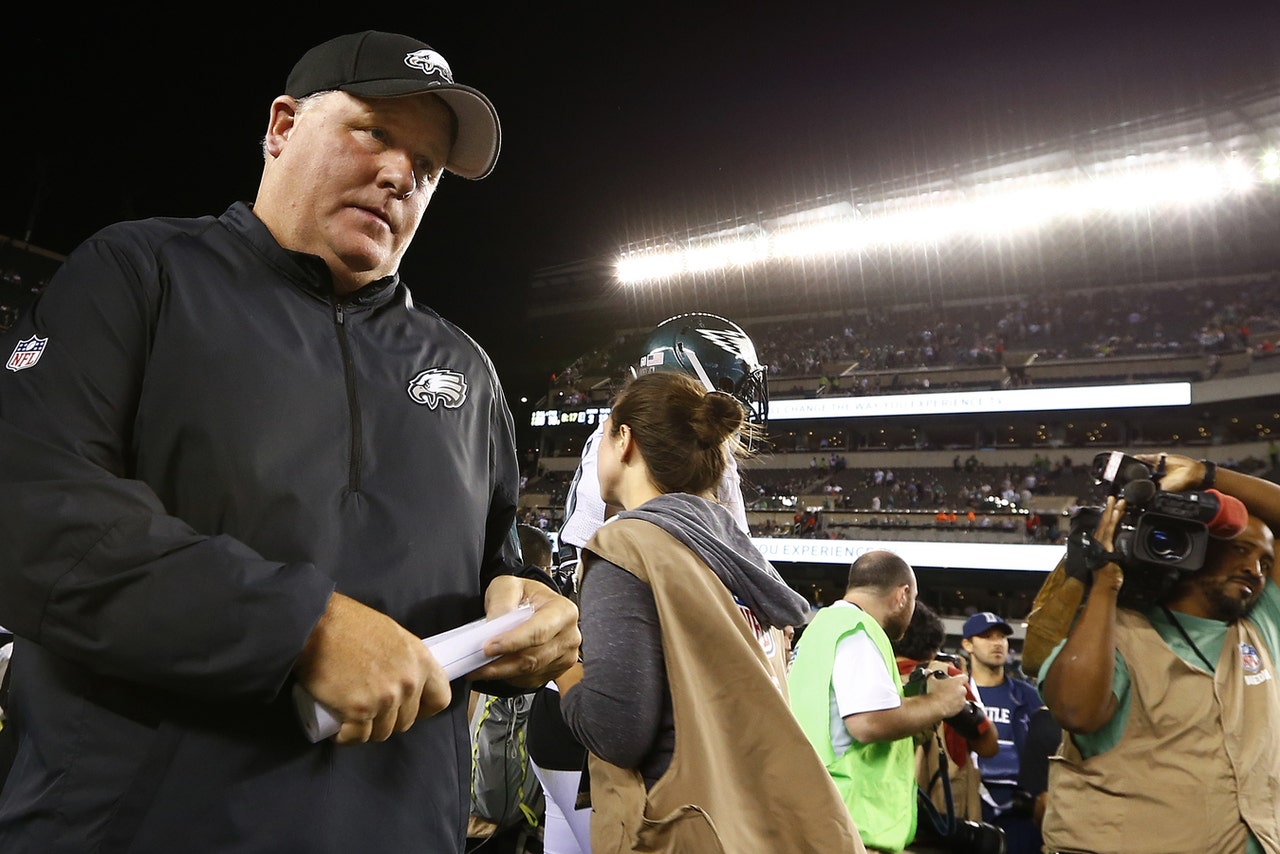 by Vincent Frank
"Friday Night Lights" author Buzz Bissinger, who has his fair share of knowledge regarding the politics of football as well as Philadelphia sports, pretty much decided to throw Philadelphia Eagles head coach Chip Kelly under the bus earlier this week.

Speaking to Mike Missanelli of 97.5 The Fanatic in Philadelphia, Bissinger threw pot shot after pot shot Kelly's way:
"I think he should be fired after the season," he said during an interview on the popular radio station, via Philly.com. "I think it's clear now the gimmick is over and coaches have figured it out."
Bissinger, a veteran of the Philadelphia media world, won a Pulitzer Prize in investigative reporting as a writer for the Philadelphia Inquirerback in 1987. He's not necessarily an outsider of the scene in Philadelphia, which makes this comment even more interesting.

In continuing his scathing review of Kelly's job performance, Bissinger took on the Eagles head coach in a more personal light later in the radio appearance.
"I don't like him because he's a fraud. He's a fraud because he gets ordained by the media, and even now they're too nice to him. He has no clue."
Tell us how you really feel, Mr. Bissinger.

To be fair, this well-respected writer isn't the only one criticizing the third-year coach. In his first offseason as the Eagles head of player personnel, Kelly cleaned house after two consecutive 10-win campaigns.

He traded both LeSean McCoy and Nick Foles in two separate moves to bring in injury-prone veterans Kiko Alonso and Sam Bradford. Kelly also had a well-known spat with Pro Bowl guard Evan Mathis — a situation that led to Philadelphia releasing one of its best offensive linemen.

In addition to this, the Eagles doled out a huge amount of cash for DeMarco Murray, who has put up 47 rushing yards thus far this season.

All this has led to an Eagles squad that is 1-3 and in last place in the NFC East heading into an all-important game with the New Orleans Saints on Sunday.

Speaking up about the perception the media has regarding Kelly, Bissinger didn't hold back:
"It's his arrogance that I hate," he continued. "It's his feeling that 'I don't need personnel, I don't need players, I just need my system. And if we don't win, it's because the players didn't execute my system.' That's BS. Would you like to be in the Eagles' locker room knowing that you're completely expendable? That you're always thrown to the wolves, it's always your fault, your lack of execution?"
This is something that has been brought to the attention of the public since Kelly's offseason of housecleaning in Philadelphia.

Frank Gore had originally agreed to sign with the Eagles before signing with the Indianapolis Colts. His about-face came immediately after a conversation with McCoy. 

And McCoy himself has thrown some wild accusations Kelly's way since that trade went down.

It does seem that Kelly is using somewhat of a fantasy football mentality with this team. No real personal connections with the players. Instead, his relationships with said players seems to be more like how a headmaster at a private school would teach his preteen students.

Bissinger's criticism of Kelly may be well warranted. However, it's unrealistic to believe that the Eagles head man will somehow morph into Coach Taylor of "Friday Night Lights" fame and hold players' hands as they attempt to get through this difficult time.

After all, this isn't high school football in Texas, where the coach's biggest concern are boosters disguised as car salesmen during the day. It's a professional sports league where accountability must come from all levels, the head coach and players included.

Check out Vincent's other work on eDraft.com and follow him on Twitter @VincentFrankNFL
More from Yardbarker:
---
---