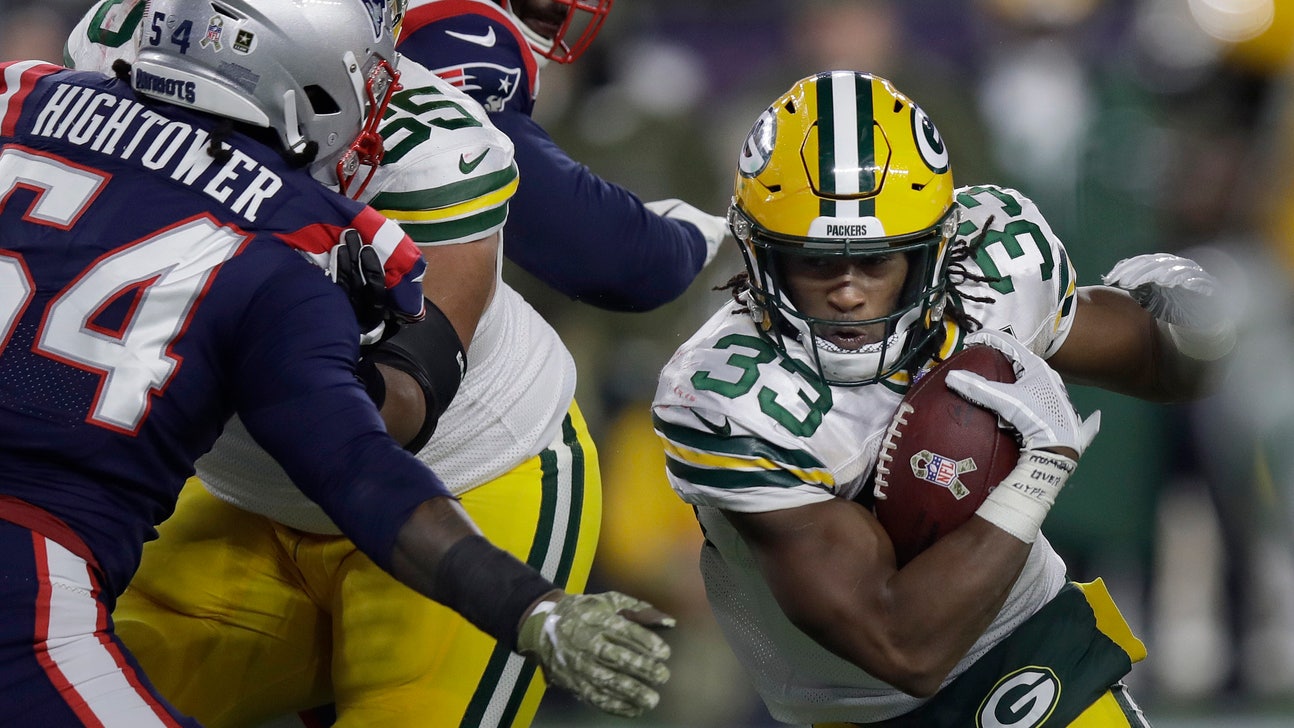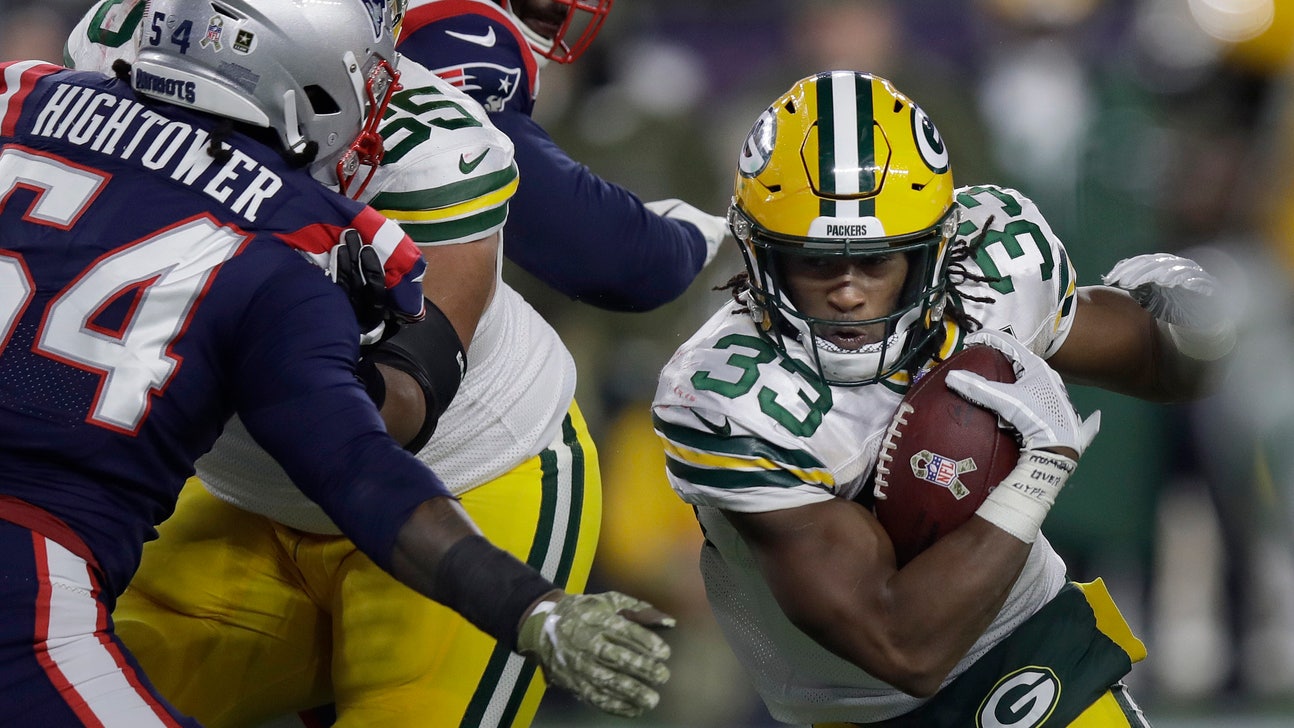 For 2d straight week, Packers not good enough vs NFL's best
Updated
Mar. 4, 2020 11:01 p.m. ET
FOXBOROUGH, Mass. (AP) — Green Bay had the ball in field goal range, on the cusp of breaking a fourth-quarter tie, when Patriots lineman Lawrence Guy knocked the ball out of Aaron Jones' grasp .
Instead of taking their first lead of the game, the Packers watched the Patriots march to back-to-back scores and put away a 31-17 victory on Sunday night.
"It was obviously a big play in the game," Green Bay coach Mike McCarthy said. "That was a turning point."
One week after fumbling away a late chance to defeat the then-unbeaten Los Angeles Rams, the Packers blew another fourth-quarter opportunity against the defending AFC champions, and Tom Brady — with some passing help from receiver Julian Edelman — led the Patriots to their sixth straight win.
"Jonesy's had a really nice year for us, so that one play obviously doesn't lose the game," quarterback Aaron Rodgers said. "But it's plays like that — by all of us, myself included — that have just hindered us from finishing games out."
In just the second matchup ever between Brady, a three-time NFL MVP, and Rodgers, who has won the award twice, Green Bay (3-4-1) played the Patriots even for 45 minutes before Jones' fumble stalled their best chance to take the lead.
"It's happening in the worst times," said Rodgers, who completed 24 of 43 passes for 259 yards and two touchdowns. "When we have to play our best in those crunch times, we haven't been playing our best."
Brady completed four passes in a row before tossing it back to Edelman, who threw across the field to James White. The Patriots running back scampered for most of the 37 yards to the 2; he ran it in from the 1 for his second score of the game.
The Packers failed to get a first down, then Brady hit Josh Gordon inside the 40; he shook off cornerback Tramon Williams before dashing into the end zone.
Last week, the Rams kicked a field goal to take a 29-27 lead with 2:05 to play. But Packers kickoff returner Ty Montgomery brought the ball out of the end zone and fumbled, costing Rodgers a chance for a game-winning drive.
Against New England, the Packers also settled for a field goal in the first quarter after a delay of game penalty at the 9.
"We're hurting ourselves with negative yardage plays and missed throws and turnovers at the wrong time," Rodgers said.
---
---