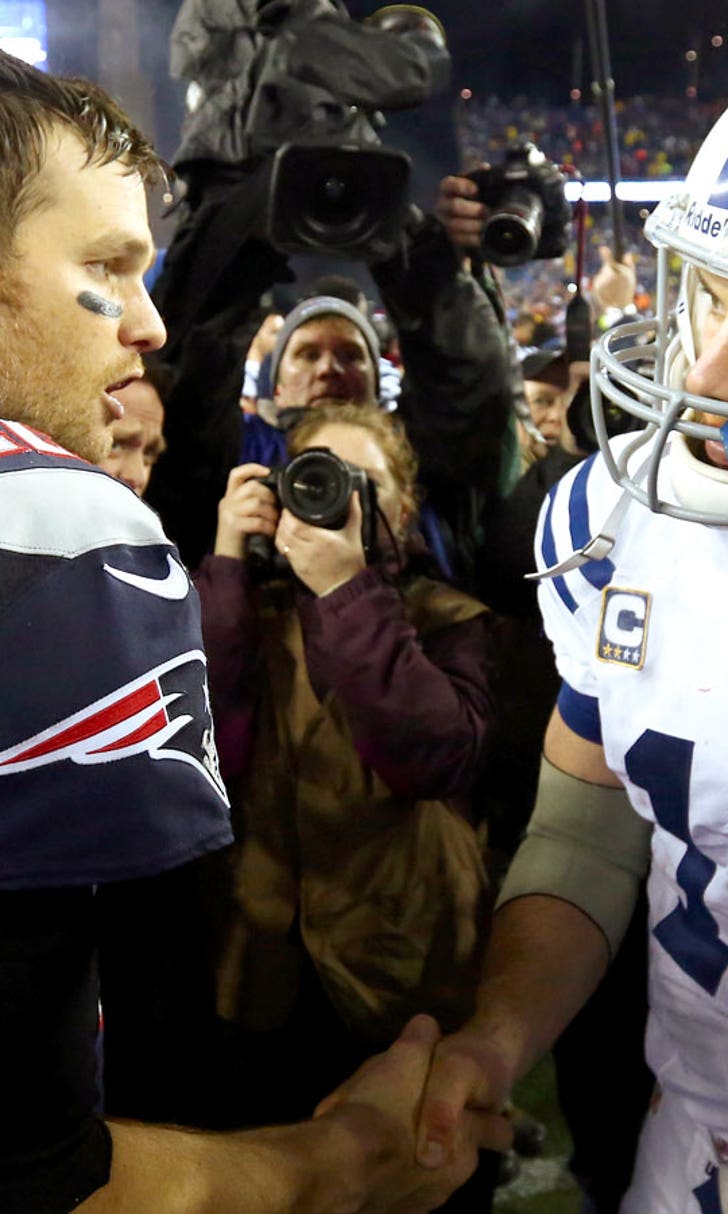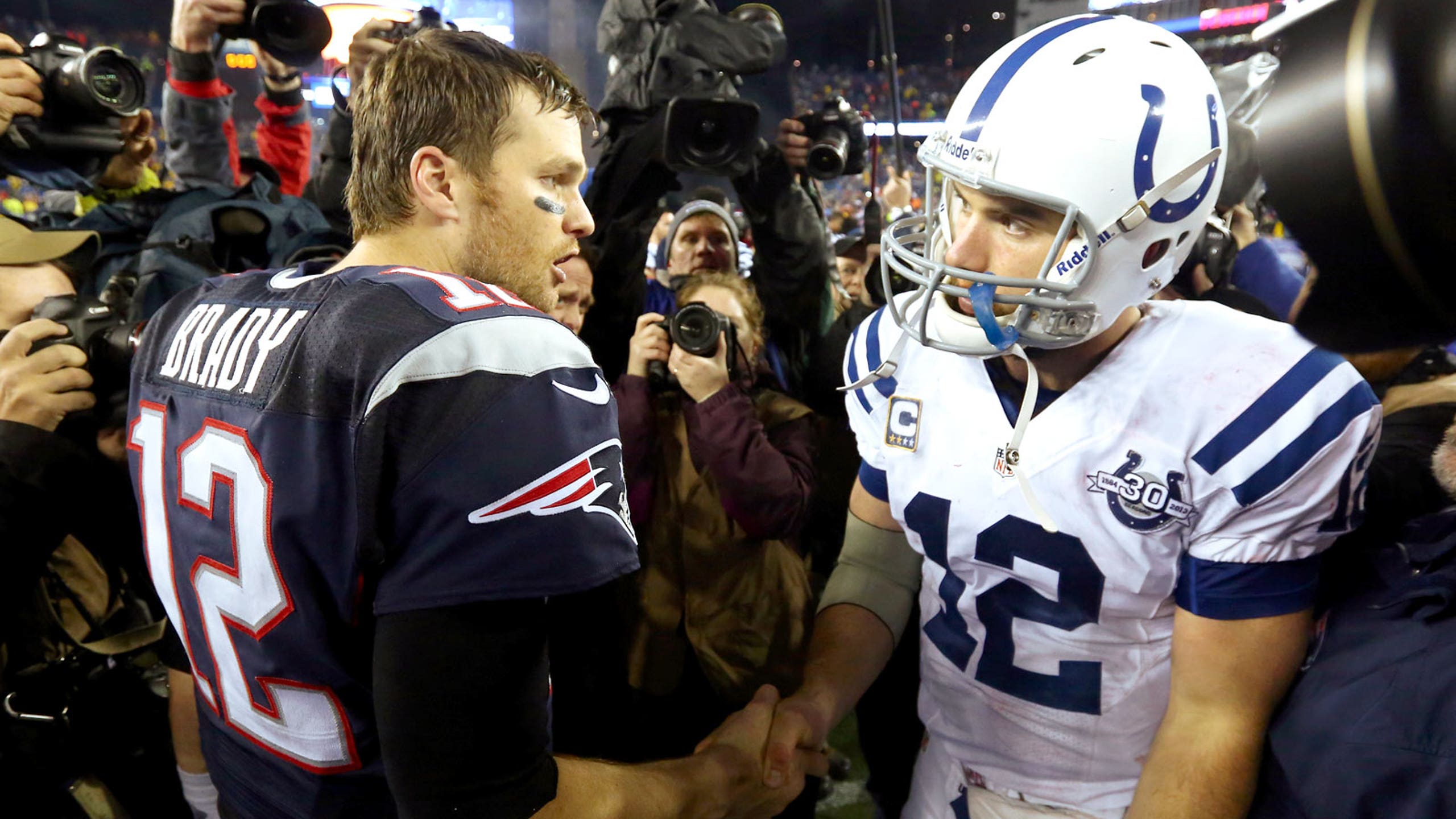 Everything Colts did in offseason was done to beat Patriots
BY Ross Jones • October 14, 2015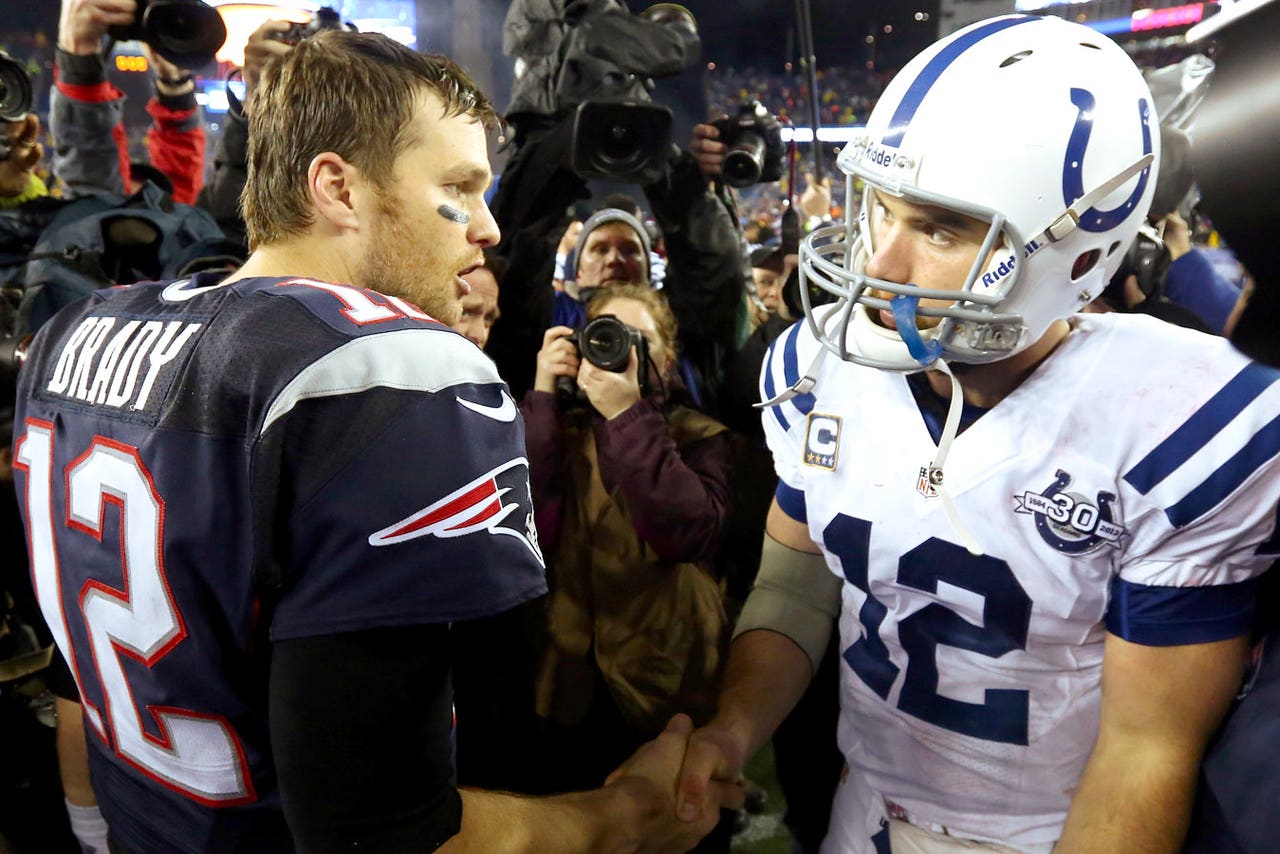 Everything the Colts did in the offseason was designed to help them beat the Patriots. That's why this week's AFC Championship rematch (8:30 p.m. ET Sunday, NBC) is so important to the franchise.
The Colts, who allowed 423 rushing yards in two games against the Patriots last season, were also alarmed by their play on the offensive side of the ball. And that, according to multiple sources, affected their strategy in free agency and in the draft.
The Colts were hoping former Missouri linebacker Shane Ray would be available when they selected 29th in the draft, sources say. But the Denver Broncos nabbed him at No. 23 overall, and that shifted the Colts' priority to finding a receiver who could take the top off a defense. In both the AFC Championship Game and their November game against New England, No. 1 receiver T.Y. Hilton was largely held in check.
"They took T.Y. out of the game by pressing him and having someone over the top," one source familiar with the team said. "When they shut him down, it messed with the entire complexion of the offense."
Indianapolis hoped drafting wideout Phillip Dorsett in the first round would force defenses to choose which deep threat they needed to double-team. Though Dorsett has taken some time to get acclimated to the offense, he has flashed big-play potential in the three games he has played with quarterback Andrew Luck.
"T.Y. makes plays, and if they are focusing on him, that's why you have Andre Johnson and Donte Moncrief and Phil (Dorsett) and Griff (Whalen) and the tight ends," Luck told reporters this week. "There are a whole bunch of weapons in this locker room. I'm sure they'll have a plan."
Luck (shoulder) told reporters that he practiced "without limitations" on Monday and said it's very likely he'll suit up Sunday after missing the last two games.
---
---