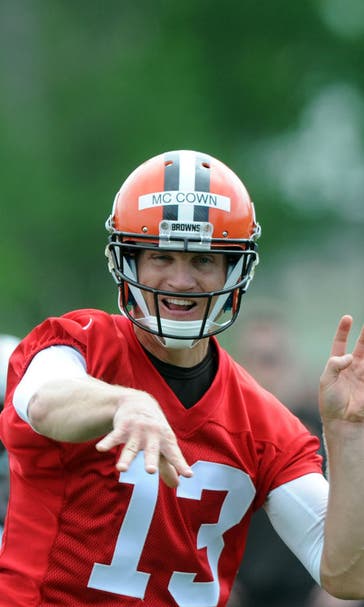 Dwayne Bowe says Josh McCown could be a top five quarterback
BY foxsports • July 31, 2015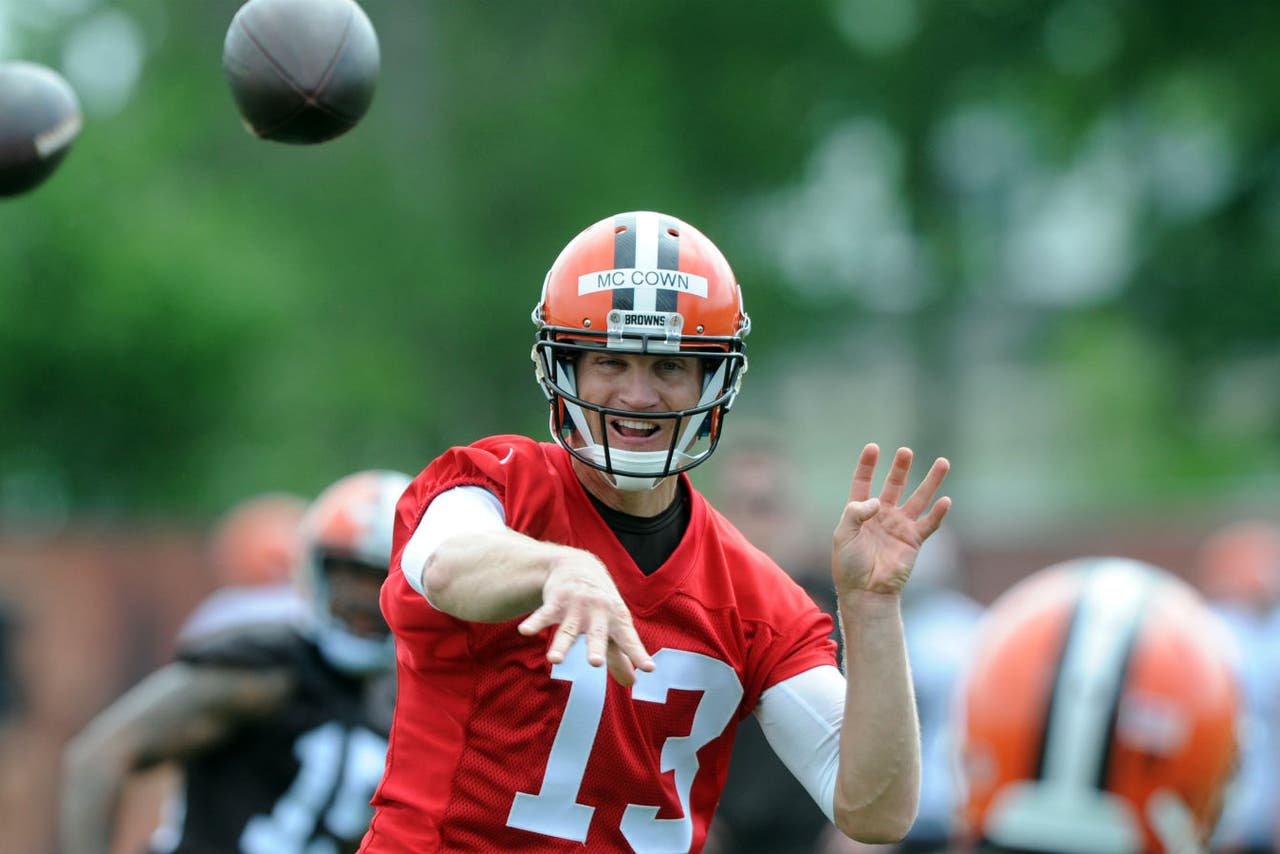 Chalk this one up in the early overstatement category. After two days of practice, new Cleveland Browns receiver Dwayne Bowe is putting a very high ceiling on new quarterback Josh McCown.
"He's showing all the potential of being a top-five quarterback in the NFL," Bowe said of McCown via the Akron Beacon Journal. "I see him as one of the best I have [played with]. He's making great throws, smart throws and he's mobile in the pocket, more than people think. I think he's going to surprise a lot of people." 
Bowe hasn't exactly played with Tom Brady or Aaron Rodgers during his career, but Alex Smith has proven to be a solid passer and Matt Cassell was the quarterback when Bowe led the NFL with 15 touchdown catches. Last year, of course, Bowe didn't have any touchdowns, but he's obviously not discouraged. 
"Oh, my God. We're going to be the sleepers," Bowe said. "Look at my numbers last year and then look at my years four years prior to that. I led the league. It's not about what you did last year. It's about what you're doing now. The way he's performing out here, it's unbelievable, making tight throws, trusting his receivers."
Bowe was also optimistic about quarterback turned receiver Terrelle Pryor, and predicted that Pryor will make the team and make an impact. 
"I have never seen a quarterback transition from quarterback to receiver in two practices and do as good as he did -- ever," Bowe said. "But he's making it look so easy that he's starting to scare me. He's going to be really, really good. People think he's just going to come in and be a body. But he's actually going to play here and make plays for this team."
Bowe is already very enthusiastic about his teammates, but if he predicts a Super Bowl anytime soon, we know he's officially bonkers. 
(h/t: Akron Beacon Journal)
---
---