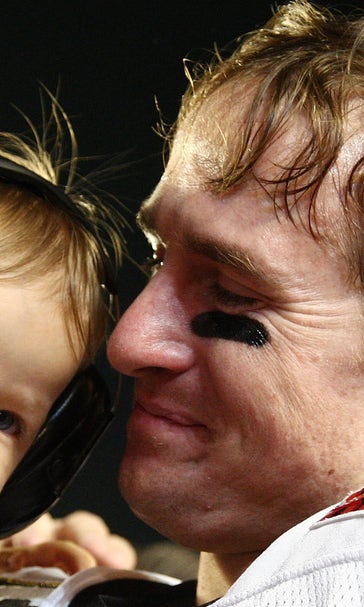 Drew Brees' son was rooting for Eli Manning, Odell Beckham
November 2, 2015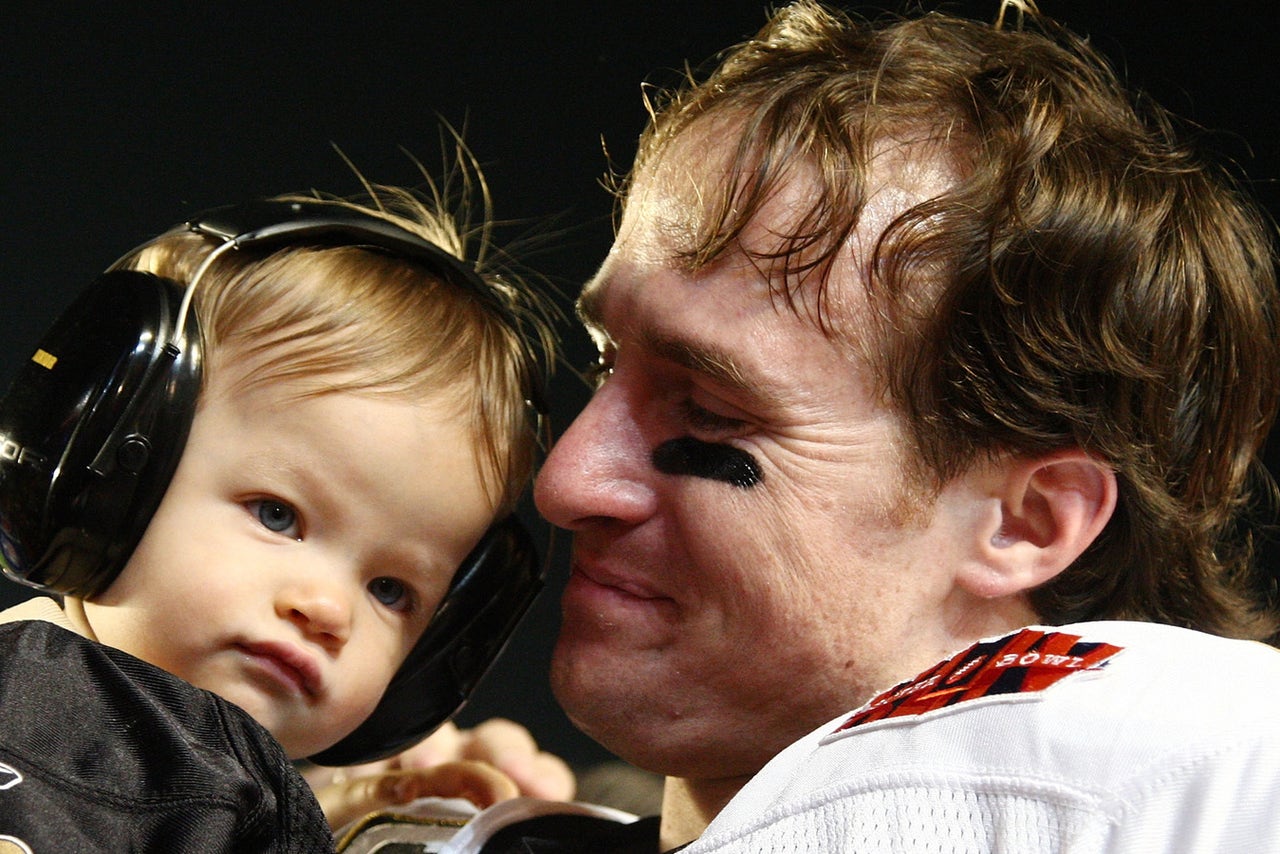 By Jason Rowan
The showdown between the New York Giants and New Orleans Saints at the Superdome was easily the craziest game on a wild Sunday of NFL football, not to mention a shootout for the ages. When the dust settled and all was said and done, Drew Brees outgunned Eli Manning, throwing a record-tying seven touchdown passes to the Giants signal-caller's six in a thrilling-if-not-absurd 52-49 Saints victory.
The only problem for Brees was that the showdown with the Giants — and specifically Eli Manning and Odell Beckham Jr. — made for some minor familial discord in his household.
Both Manning and Beckham Jr. grew up in New Orleans and attended the same school Brees' sons now attend. This caused a serious conflict of interest for the Brees boys, a situation that resulted in Drew's oldest son Baylen, 6, cheering on the Giants.
"Here was the problem with yesterday's game. My sons go to [Isidore] Newman School, which is where Eli Manning and Odell Beckham went to high school," Brees said on The Dan Patrick Show, via ESPN. "So my oldest one decided that he was gonna cheer for Odell Beckham and Eli Manning during the game. And Eli goes and throws six touchdowns and Odell scores three.
"I said, 'Buddy, you're lucky we won that game.'"
Brees, who has three boys and one girl with wife Brittany, added that Baylen wanted help Monday morning in drawing the Giants and Saints logo with an illustration of Beckham Jr. catching a touchdown above the final score. But it gets even worse for Papa Brees.
"Now he wants an Odell Beckham jersey, so we're having to contemplate this decision," he said. "So yeah, they're into it. That's fun. That makes you want to keep playing as long as possible so they can continue being a part of it."
While Brees probably would have preferred Baylen cheering for him in the game, it must be great to share in his son's enthusiasm for football, no matter where his loyalties lied on one given Sunday.
More from Sportress of Blogitude:
---
---