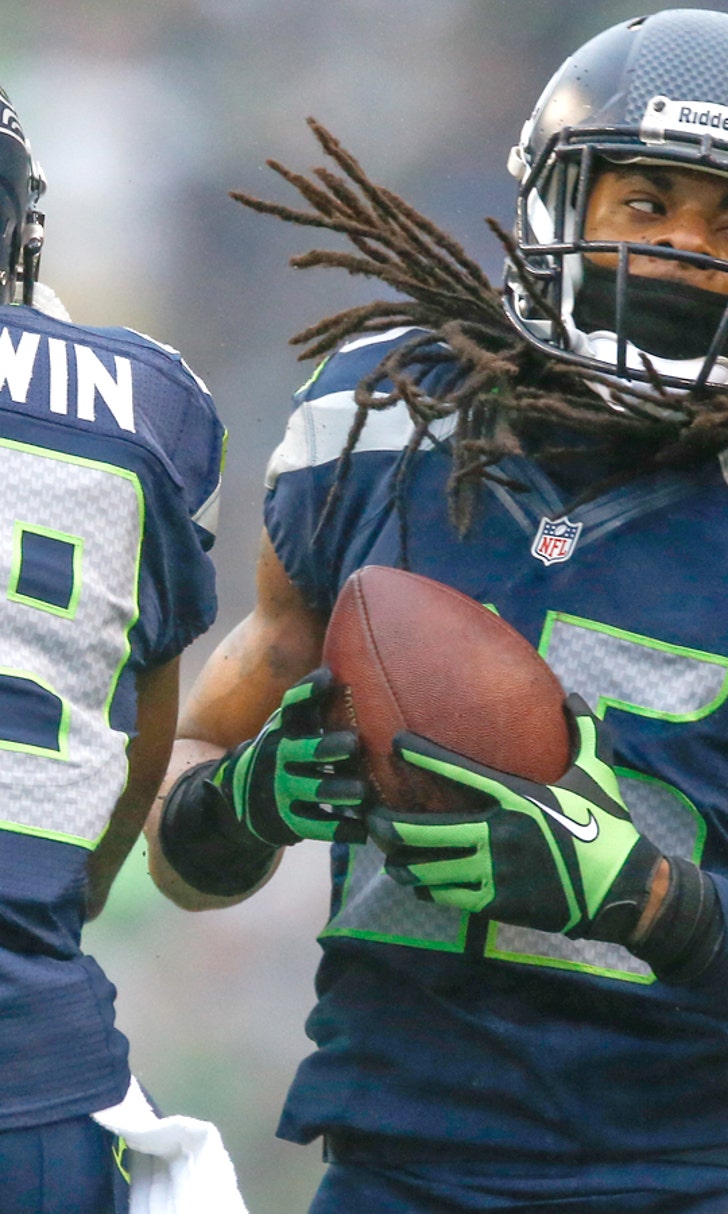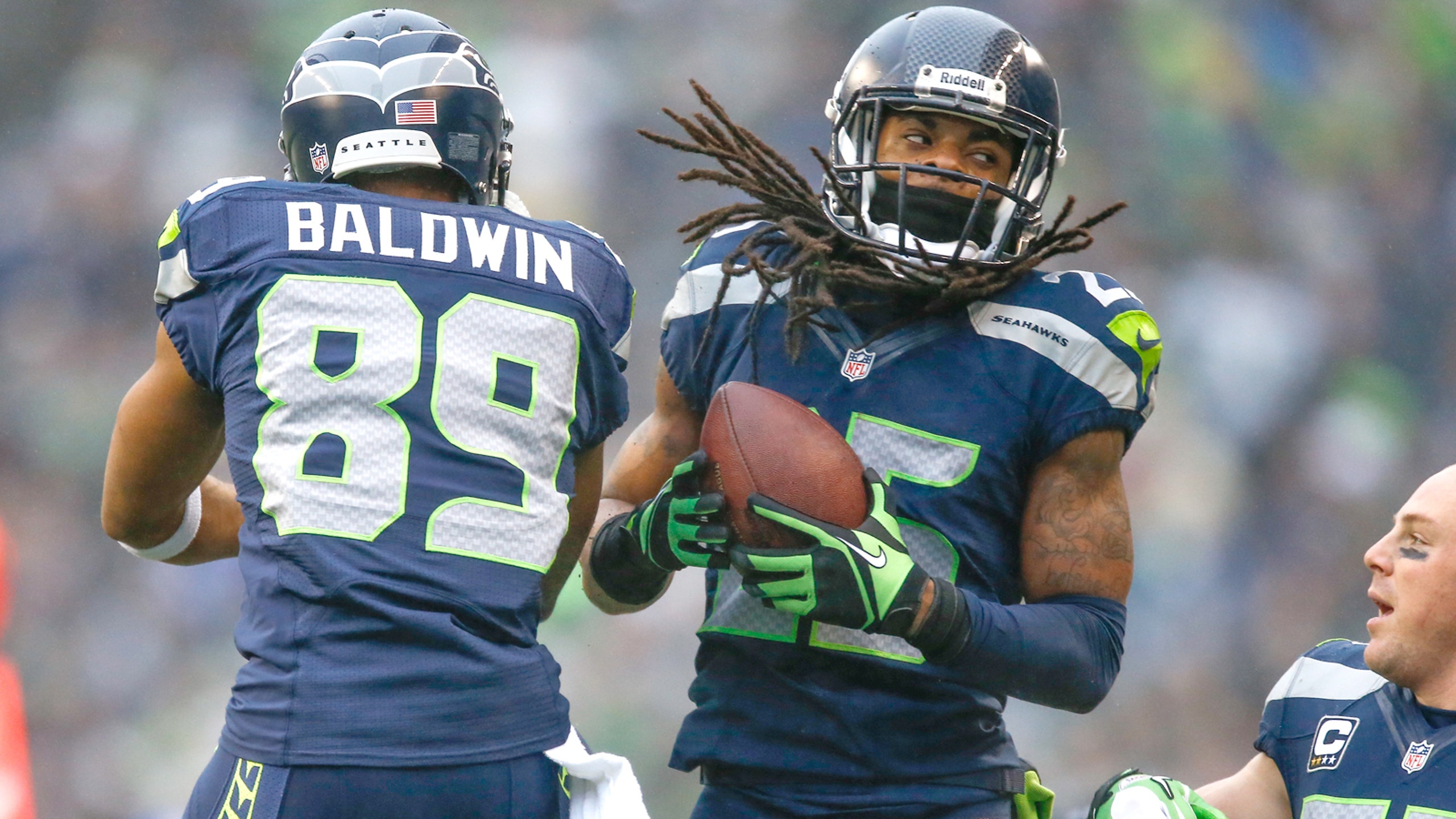 Doug Baldwin: Sherman was mad because 'we keep destroying him in practice'
BY foxsports • August 23, 2016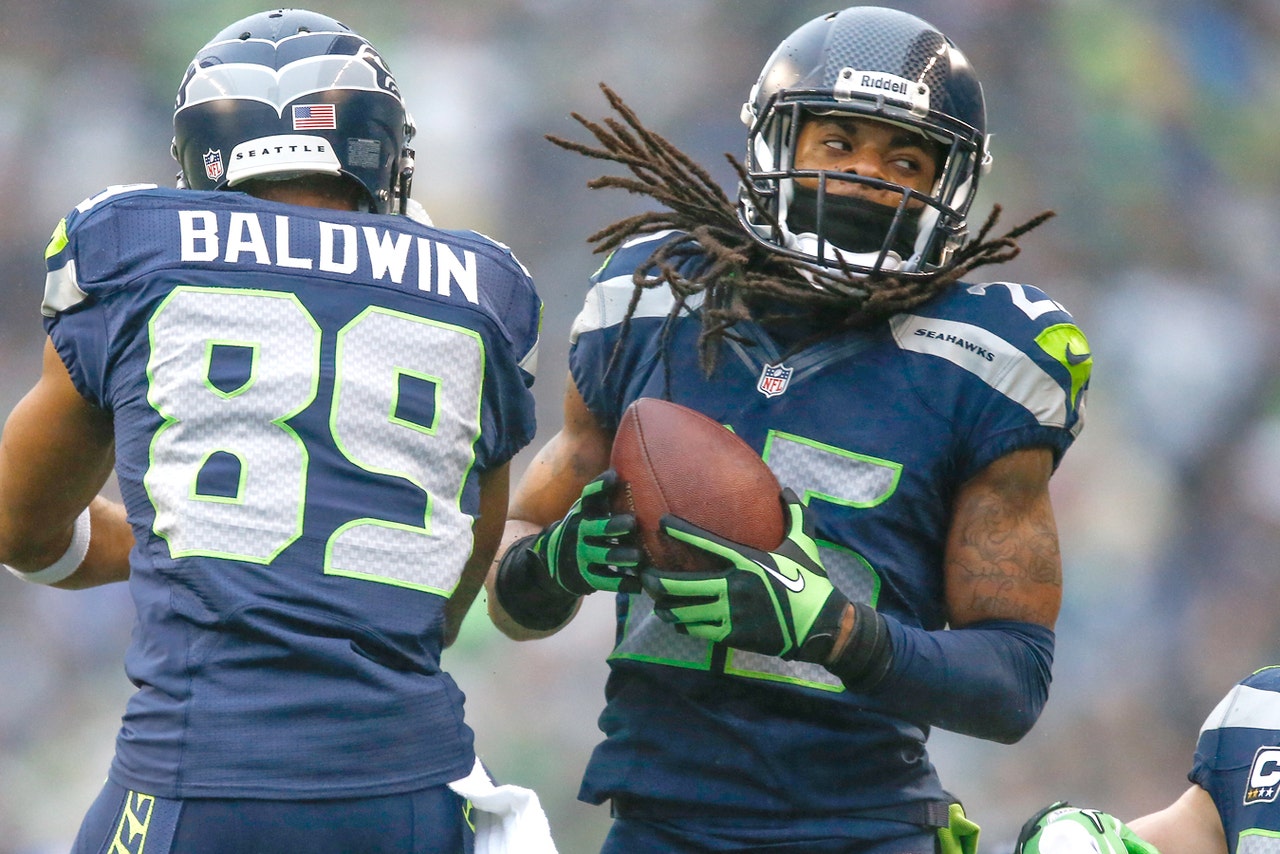 Seattle Seahawks teammates Doug Baldwin and Richard Sherman might have both gone to Stanford but that doesn't mean the wideout and defensive back don't get into it from time to time.
One of those moments occurred Monday, when the two came to blows after Baldwin beat Sherman on a touchdown pass during practice. Sherman was so upset that he took multiple swings at Baldwin, who had a dark bruise on his head at practice Tuesday.
Baldwin decided to throw some verbal jabs after the altercation, pointing out that Sherman lost his cool because he keeps getting beat on the field.
"Obviously, tempers flare," Baldwin said, via The News Tribune. "Sherm's really upset that we keep destroying him in practice. He's upset that the receivers are getting the best out of him and the defensive backs this year. So he takes offense to that."
But when asked if this kind of conduct between he and Sherman is par for the course, the veteran wideout was quick to answer.
"Oh, of course! I've known him for 10 years," Baldwin said. "Nothing new."
Though Sherman has a reputation for getting under opponents' skin, Baldwin admits he can also irritate defenders.
"I'll admit it: I'm kind of an agitator in that, at times. But it's because we need it. We don't like it just to be peas and carrots all the time in practice. We want to bring out that competitive nature. We want to see the dog in guys so we can bring out the best in their abilities."
---
---