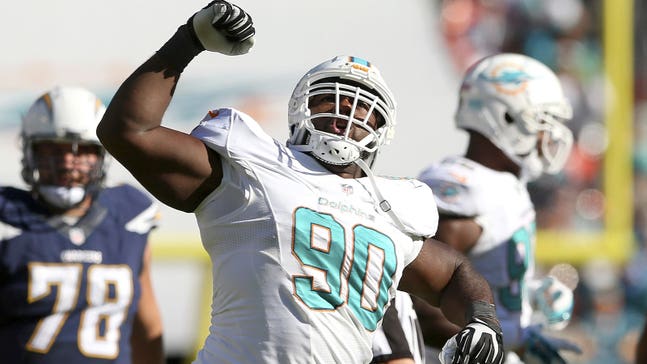 Dolphins DT Mitchell is catching passes as a fullback in practice
Published
Aug. 17, 2015 9:53 a.m. ET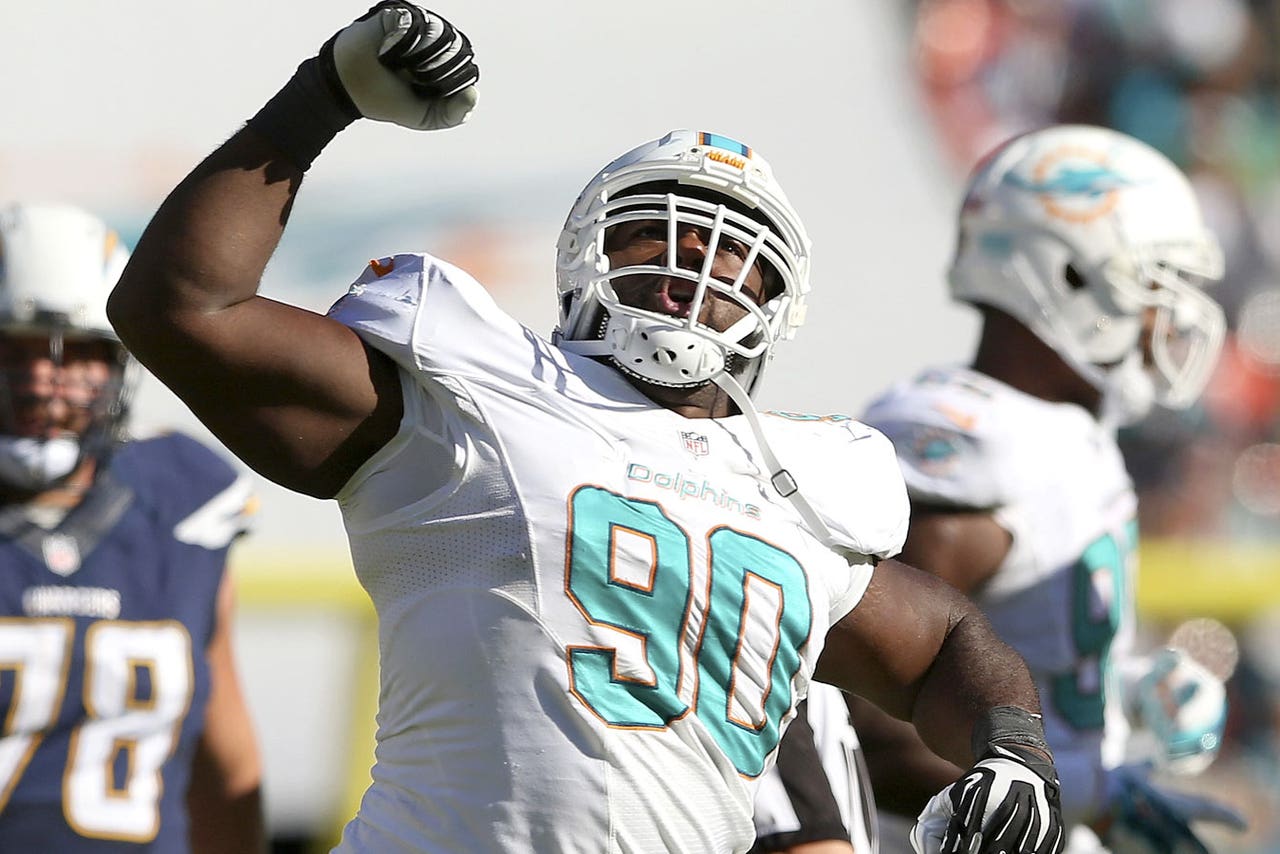 In training camp, coaches like to get creative and try new things. And why not? It's just practice and adding another wrinkle to the team could help win games down the road.
The latest experiment comes out of Miami Dolphins training camp, where head coach Joe Philbin lined up 310-pound defensive tackle Earl Mitchell on offense -- at fullback, to be specific.
Mitchell is a large man and a run-stuffing defensive tackle, so he's probably not used to catching passes out of the backfield or lead-blocking for his running back. But it's a worthy experiment, nonetheless.
"A little levity," Philbin said, per Adam Beasley of the Miami Herald. "We'll see if it's utilized in a personnel level, but it's Sunday in training camp and we've got nine days between [games] and every once in a while we'll throw a pass to a defensive player. They get excited about it."
So not only did Mitchell block as a fullback, but he caught a handful of passes out of the backfield. As ProFootballTalk notes, Philbin has been lining up Mitchell at fullback since minicamp in the spring. Mitchell also played running back in college at Arizona, making it not-so ridiculous after all.
(h/t Miami Herald)
---
---