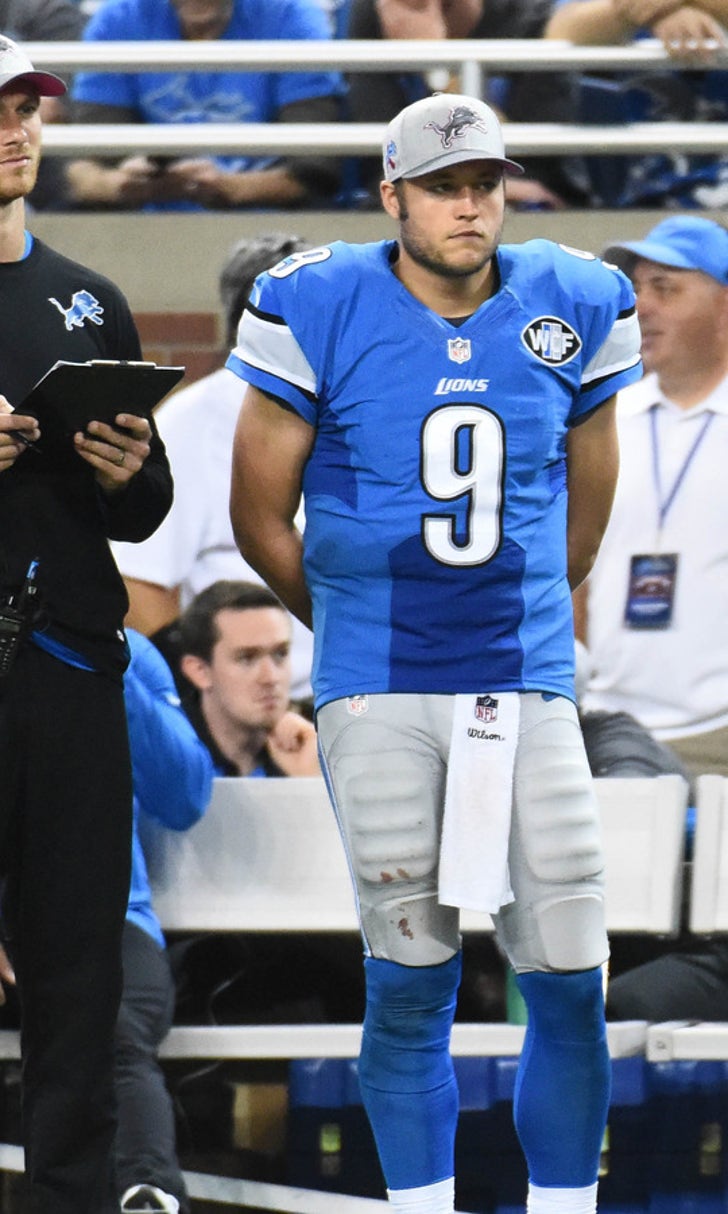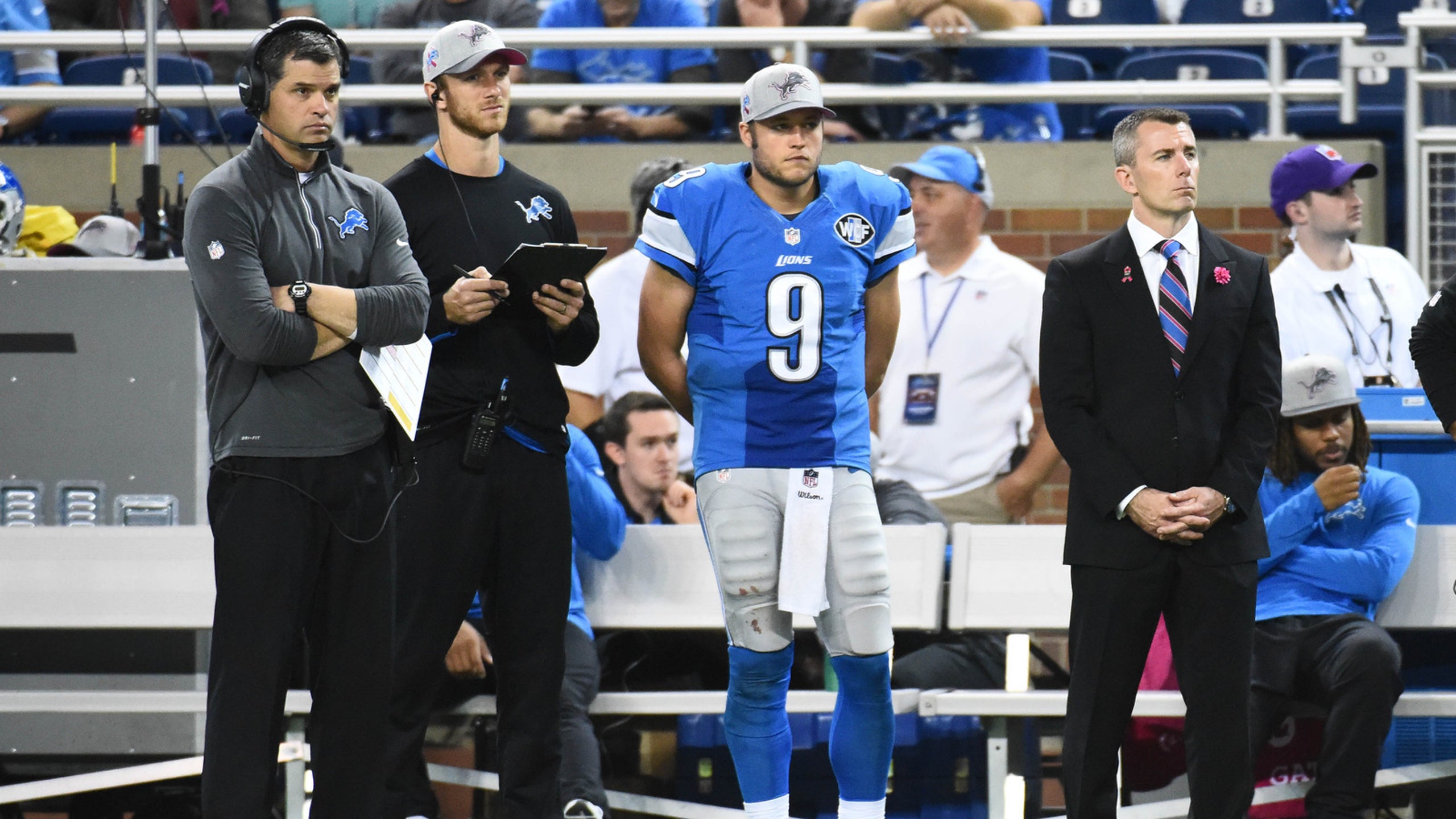 Detroit Lions will stick with Matthew Stafford as starting QB
BY foxsports • October 12, 2015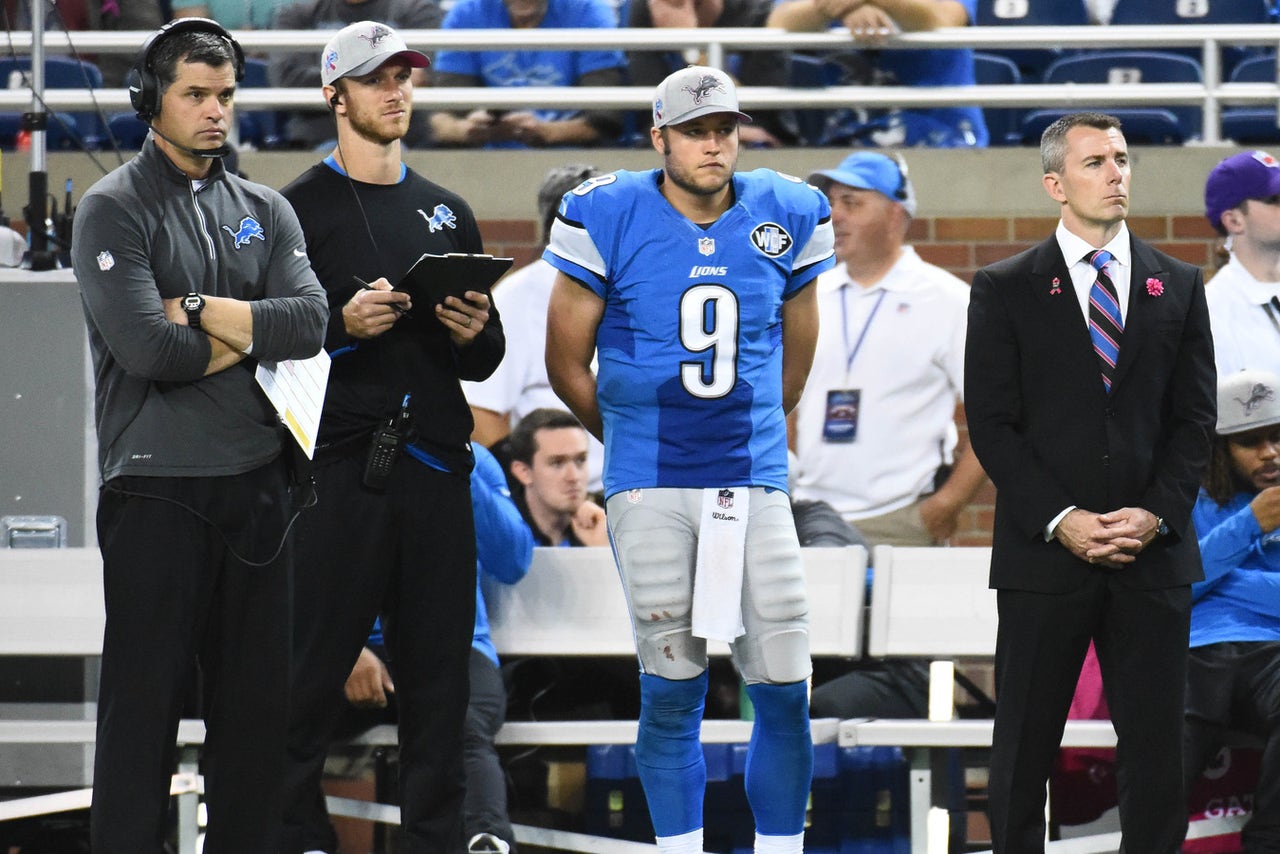 The 0-5 Detroit Lions are a terrible mess, and after three blaring interceptions thrown by Matthew Stafford in Sunday's massacre against the Arizona Cardinals, the quarterback was benched by head coach Jim Caldwell.
The benching isn't permanent, and Caldwell explained that Stafford will start in Week 6 against the Chicago Bears.
"It's like a pitcher not having a very good day," Caldwell said of his quarterback (via NFL.com). "That pitcher comes out and the pitcher, obviously, he's still the starter. He's still our starter, so there will be no issues there. There is no quarterback controversy or anything of that nature."
Not having a very good day is putting it mildly. Stafford was horrible, completing 188 yards on 20-of-32 attempts along with the three interceptions.
However, Caldwell didn't saddle all of the blame onto Stafford stating this of Sunday's loss.
"An extremely poor performance -- and that's an understatement," Caldwell said. "It's unacceptable and it's my job to get it fixed."
The benching of Stafford was a somewhat surprising reality check for Stafford considering the quarterback has played every snap since 2013 with the exception of a couple of kneeldowns. However, more shocking was Stafford's lack of awareness against the blitz and his overall lost look against the Cardinals defense.
While Caldwell defends his quarterback, fans and teammates are beyond frustrated with the Lions current status: "Matt Stafford standing by himself, no helmet, down the sideline. Also, something just happened with Tate in the huddle. Pulled of the field."
If Stafford continues to spiral further southward, it's possible that the team could choose to relieve him of his contract. Reportedly the Lions can get out of without owing the quarterback any further money after the 2015 season.
As it stands right now, Stafford has the highest number of turnovers of all NFL quarterbacks, consisting of eight interceptions and one lost fumble. This is compared to only six passing touchdowns all season.
More from Sportsnaut:
---
---