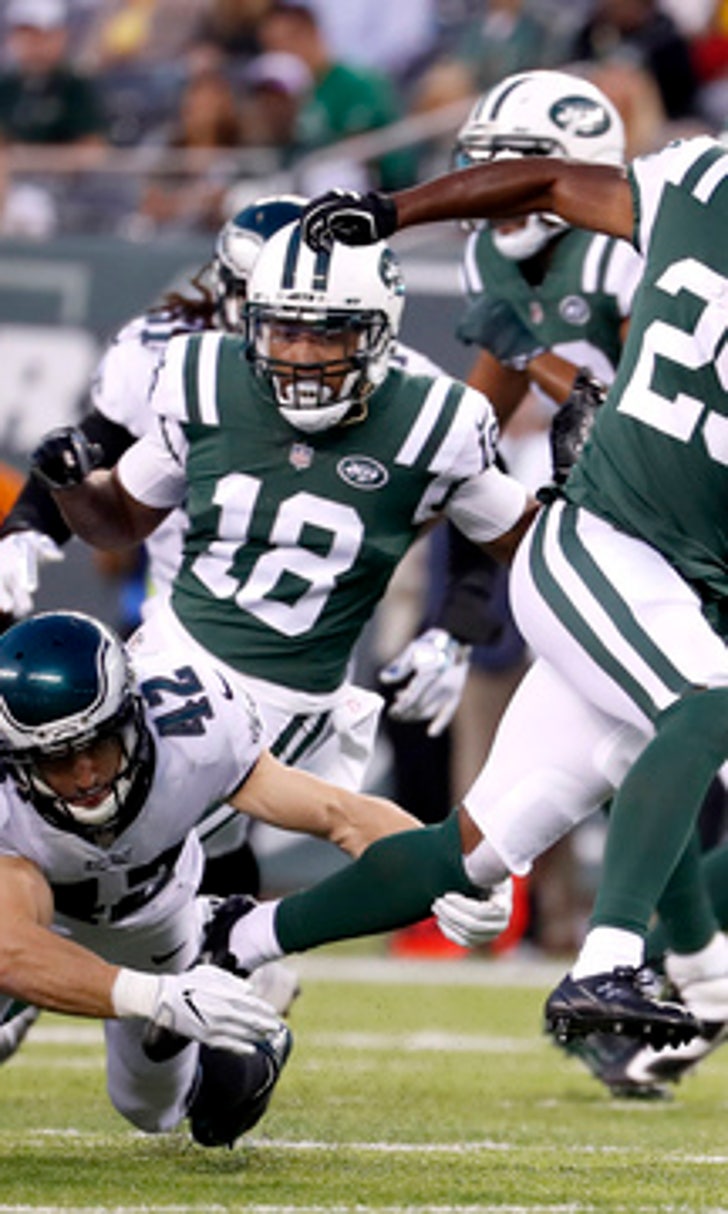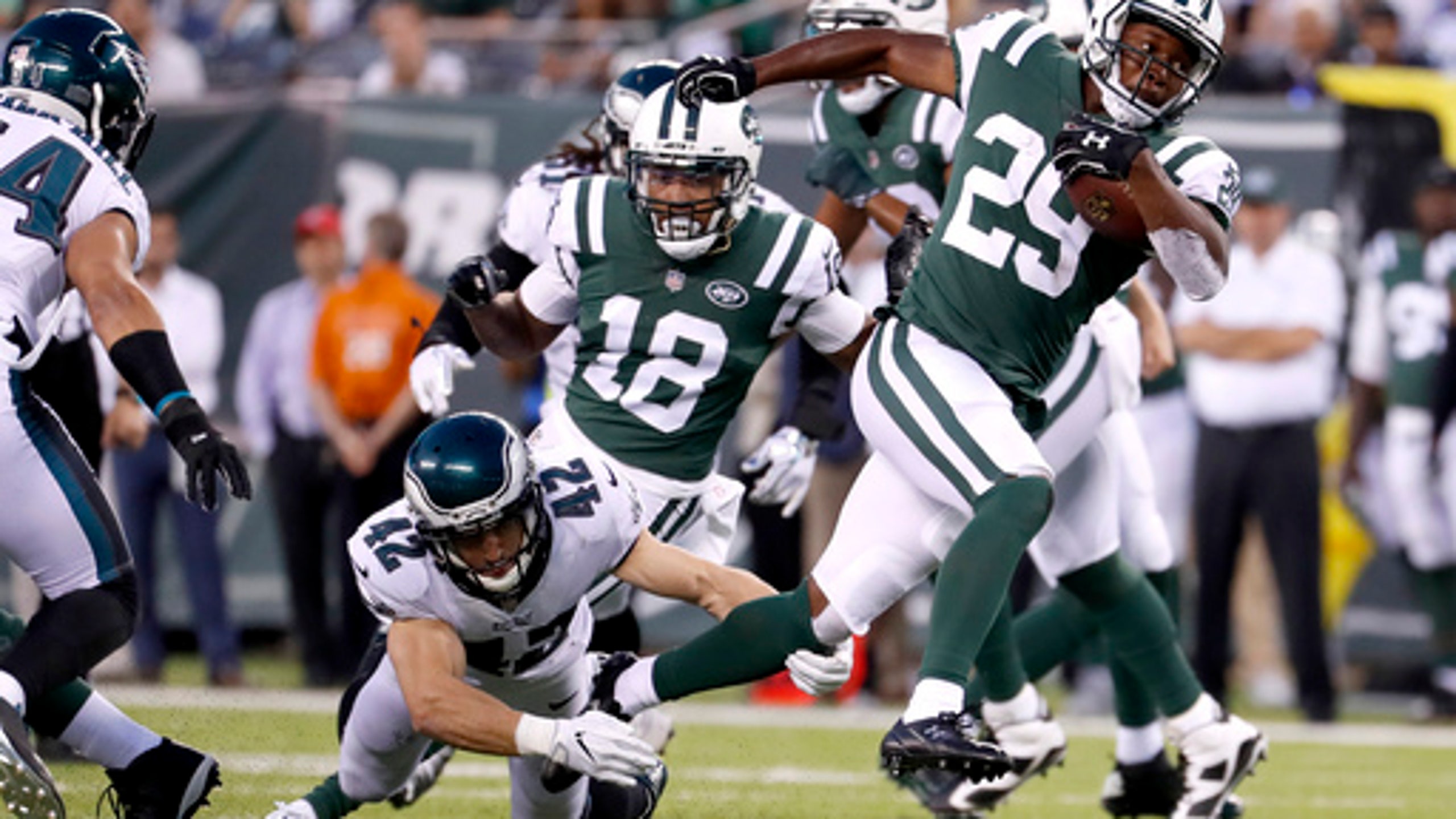 Despite injury, Chris Maragos remains a leader on Eagles
BY AP • November 23, 2017
PHILADELPHIA (AP) Minutes after doctors told Chris Maragos he needed season-ending knee surgery, the Philadelphia Eagles' special teams captain got a phone call that his wife was going into labor.
''I literally got the best news and worst news within 15 minutes,'' Maragos said.
Maragos and his wife welcomed their third child, daughter Cambria Rose, on Oct. 16. He had his torn posterior cruciate ligament repaired a few weeks later. The injury is expected to keep him off the field until training camp.
So while the Eagles (9-1) continue their pursuit of the franchise's first Super Bowl title, Maragos is forced to watch from the sideline.
''It's been challenging,'' Maragos said. ''You pour your whole life's work to be an NFL player and to get to these moments and then to have an injury that would set you back like this, it's definitely disheartening, but I do have a lot of encouragement and I do have a lot of confidence knowing that I'm right where I need to be.''
The 30-year-old Maragos leans heavily on his faith. Instead of anger and resentment, he's found a way to be thankful through adversity.
''God is so gracious that he gives us so many things to get through the difficulties,'' Maragos said. ''Most importantly, he gives us his word, which guides us and gives us the truth and the substance of our being and gives us our guiding lamp in terms of how we're trying to navigate through life.
''What I've been super grateful for from a personal level, he gives us great relationships with solid believers and other people who are fighting the fight and walking this walk on a daily basis. We have such a great group of guys who have been supporting me, showing love, praying for me, staying in touch and hanging out.''
The Eagles have a strong core of Christian players , including quarterback Carson Wentz, tight ends Zach Ertz and Trey Burton, offensive lineman Stefen Wisniewski and many others.
They hold a Bible study for couples on Mondays, another one for the players on Thursdays and gather the night before each game for prayer and devotionals. The night before a 28-23 victory at Carolina on Oct. 12 - Maragos was injured in the fourth quarter of that game - wide receiver Marcus Johnson was baptized by Pastor Kyle Horner in a hotel pool as several players gathered around in prayer.
''It's such a blessing to have a group of guys who you can come to about anything.'' Johnson said.
Some injured players choose to rehab near their offseason homes or quietly do their work at the team's facility. Maragos has been visible and supportive and remains a leader even though he can't run onto the field and make tackles. Despite walking on crutches, he's been on the sideline for home games and hopes to travel later in the season.
''I can't physically be on the field and give them my body, fly around and sacrifice for those guys, but I can sacrifice in so many other ways,'' Maragos said. ''I can give them what I've learned mentally, what I have spiritually, all of those things where hopefully I can fill in cracks for them and encourage them when they need it.''
For Maragos, it's the only way.
''The (Bible) says to consider difficult circumstances pure joy because we know that in those difficult times (God) is creating something in me that will make me better and stronger and make me complete as a Christian, as a man, as a member of our community, as a member of our house,'' Maragos said. ''So I have to trust.''
Maragos, who began his NFL career with the San Francisco 49ers in 2010 as an undrafted rookie after playing at Wisconsin, joined the Eagles in 2014 after winning a Super Bowl with Seattle.
He's been an integral part of Philadelphia's success on special teams and also plays safety. The Eagles rewarded him with a three-year contract extension last November that runs through 2019.
His former team had something in common with his current one: a strong group of Christian players led by Russell Wilson.
''We had a great brotherhood in Seattle, guys who loved Jesus passionately and were committed to the Lord and that was the cool thing because you saw guys who were willing to put that much more into their sport because they knew they were honoring the Lord through their gifts and talents and abilities, so you saw the sacrifices probably even greater because they knew they were playing for something greater and the same here with the Eagles,'' Maragos said. ''We want to bring the Lord as much glory as possible.''
---
For more NFL coverage: http://www.pro32.ap.org and http://www.twitter.com/AP-NFL
---
Follow Rob Maaddi on Twitter: https://twitter.com/AP-RobMaaddi
---
---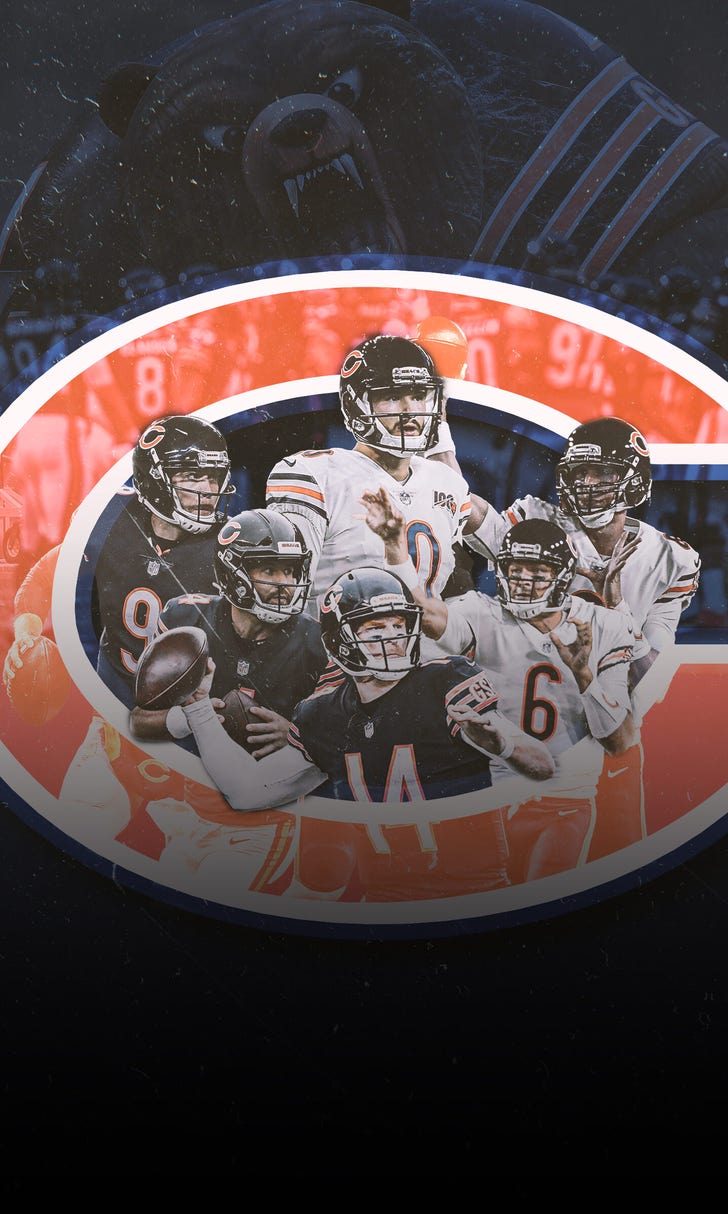 Bearing the brunt
Bearing the brunt
Andy Dalton is the newest addition to the QB1 carousel for the Bears. Let's take a look back at the revolving door in Chicago.