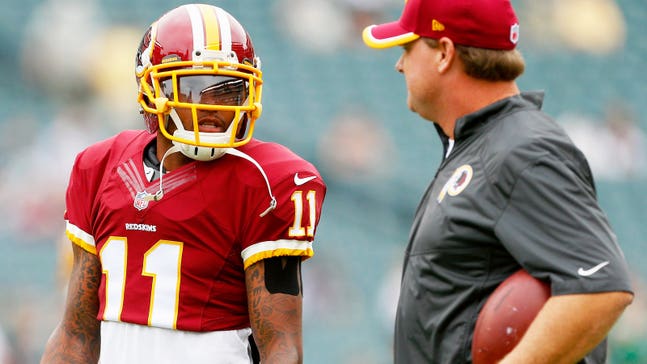 DeSean Jackson does a DeSean Jackson-like thing, then completely redeems himself
Published
Dec. 7, 2015 11:40 p.m. ET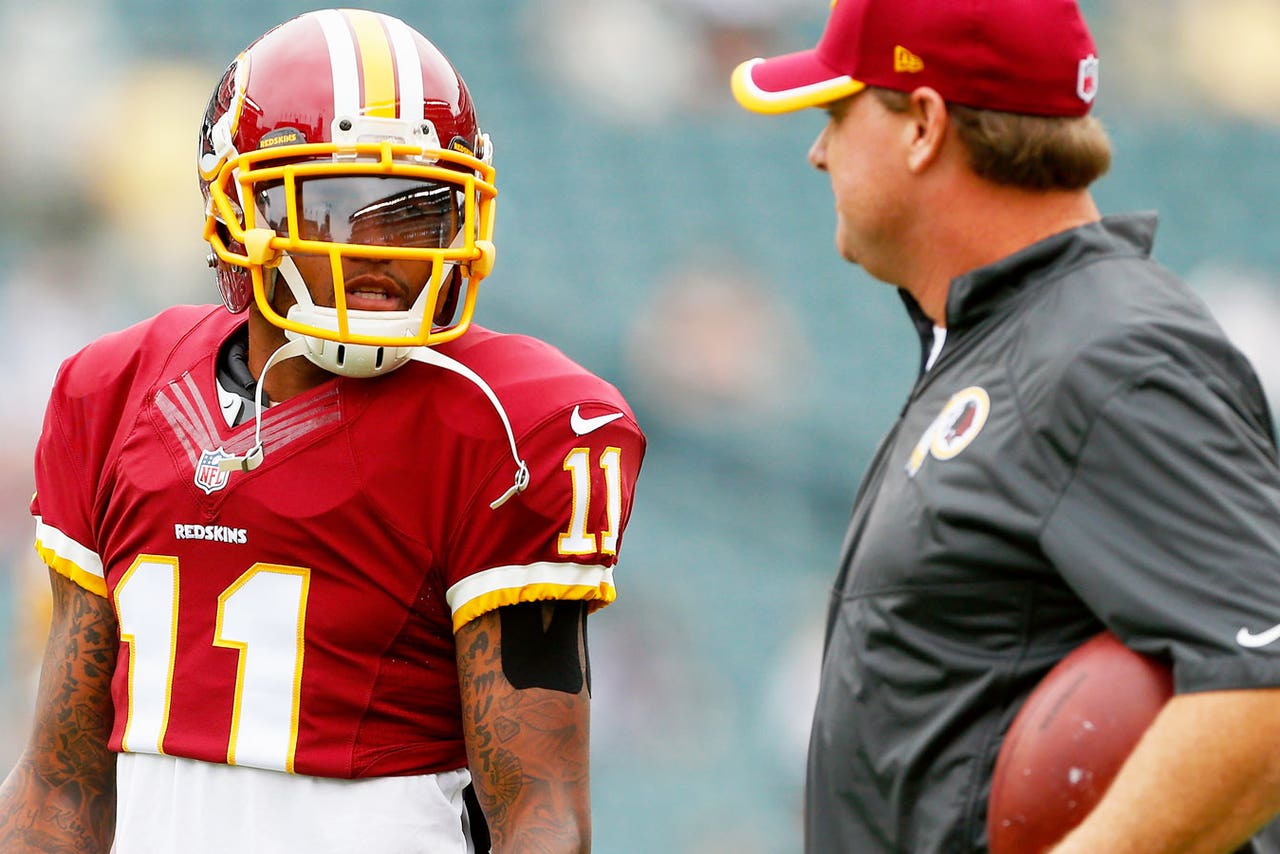 DeSean Jackson has done a lot of bonehead things in his professional football career, but this one may top them all.
His most recent gaffe came with less than two minutes left in the game. Jackson fielded a punt on the 15 yard line, carried it to the 24 yard line, sprinted backwards to his own two yard line, cutting across the field, and promptly fumbled the football directly into Dallas Cowboys punter Chris Jones' hands.
Cowboys runningback Darren McFadden pounded the ball in for the score with a 1:14 remaining in the game to give Dallas a 16-9 lead.
But, determined to make up for his costly play, Jackson went long on the ensuing drive with under a minute left in the game. Jackson blew past Cowboys cornerback Morris Claiborne for the touchdown grab, tying the game back up.
---
---