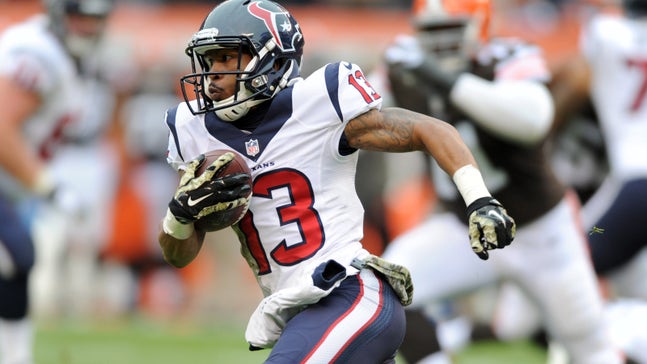 Damaris Johnson 'familiar' with Patriots offense from Texans
Published
Dec. 2, 2015 3:12 p.m. ET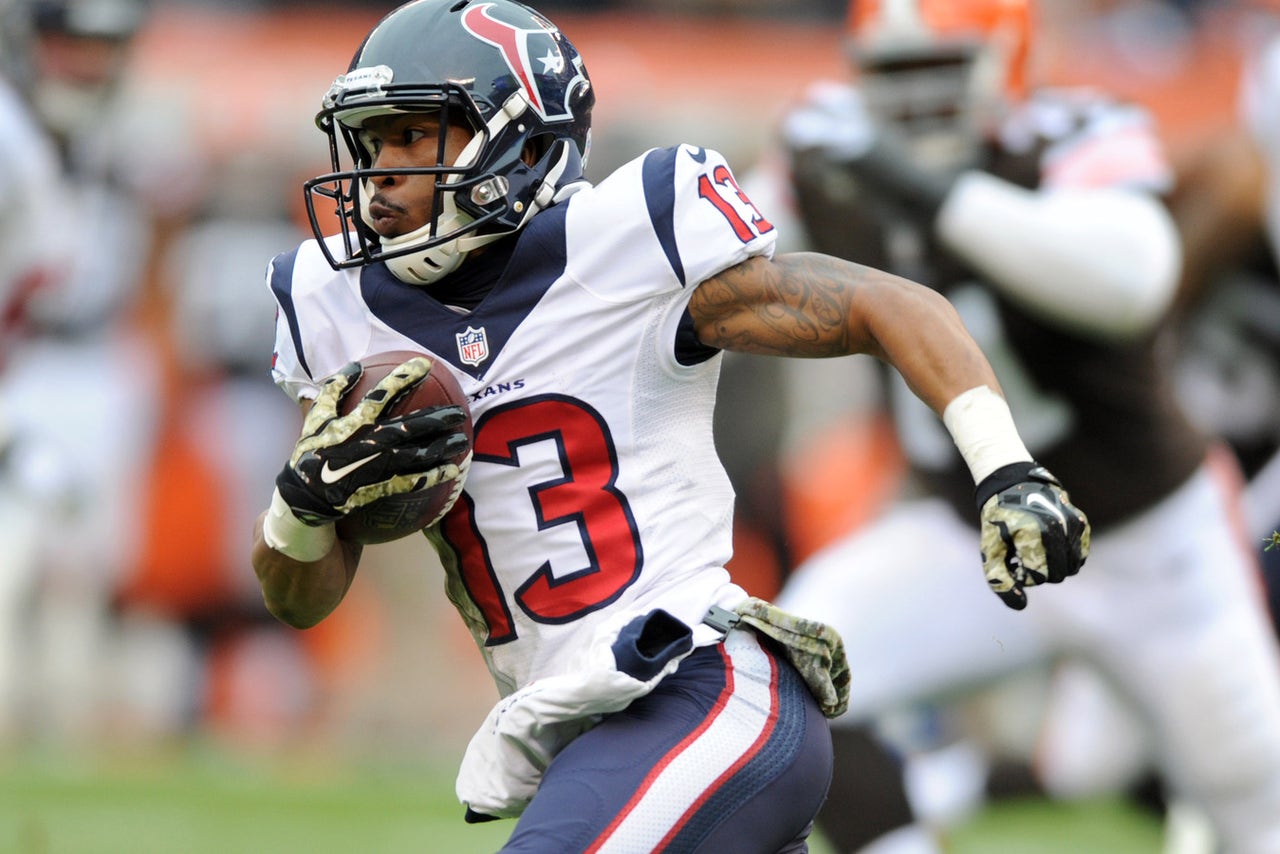 By Doug Kyed
Damaris Johnson shouldn't experience the same issues most wide receivers have picking up the New England Patriots' complex offense.
Johnson, who signed with New England on Tuesday, spent a productive 2014 season with the Houston Texans, where former Patriots offensive coordinator Bill O'Brien is head coach. Johnson caught 31 passes for 331 yards and a touchdown as the Texans' primary slot receiver. He might need to play the same role with Danny Amendola and Julian Edelman banged up for the Patriots.
"I feel good just to get picked up," Johnson said. "I've been sitting at home for a while, been working out and stuff. Getting picked up by a team that I'm familiar with because we ran basically the same offense as I was in Houston last year, so it feels good. I looked over some of the stuff that we put in so far. It feels good to look at stuff that you actually know what's going on."
The Patriots and Texans offenses are similar, but there are some differences between O'Brien's system and what Josh McDaniels runs as New England's current offensive coordinator.
"It's the same route concepts, same things like that, but just the way they say it is a little different terminology," Johnson said.
Johnson has experience as both an inside and outside receiver, though he also could be used out of the backfield. He had 122 career carries for 1,062 yards with eight touchdowns in three years at Tulsa. He has eight carries for 31 yards in the NFL.
"It was mostly jet sweeps, I got some out of the backfield, but that's some things that I can do that I did at that level," Johnson said. "I actually did it in Philadelphia when I was there also. I think I could do a little bit of that if asked to."
The Patriots have Brandon LaFell and Keshawn Martin as healthy outside receivers, so it's more likely Johnson will be used in the slot if Amendola has to miss more time with a sprained knee. Amendola also could shift to Edelman's old "Z" role if Johnson can pass Martin on the depth chart, as he did in Houston.
"It's a slot friendly offense, and it's exciting to go out and knowing you might get eight to 10 targets in a game," Johnson said. "It feels good. I just want to come in and show what I can do and do my job, really."
Johnson played 586 offensive snaps to Martin's 239. Martin is still helping Johnson adapt for the second consecutive season.
"It carries over from Houston, because I got claimed like Week 1 off of waivers there," Johnson said. "Keshawn was a guy that helped me even though we were competing for the same position. He's a real good guy on and off the field, and he helped me adjust and even here, guys like (Danny Amendola) and Keshawn, they're doing the same thing."
Johnson said he had four workouts with other NFL teams before coming to New England on Monday and signing Tuesday. The 5-foot-8, 175-pound receiver has been working out in Louisiana since being cut by the Texans on Sept. 5.
"I'm from New Orleans, about 20 minutes out, and I've been working out at my high school, mainly," Johnson said. "A lot of guys I played with in high school are coaching there now, so I work out with those guys, do routes with the receivers and talk to them — not trying to step on anybody's toes like coaches or anything. I just go in, do routes with them individually and kind of do my own thing when they get into a team workout.
"It was great. I go there every offseason. I'm always there. It wasn't anything new, like 'he's here.' It's kind of regular. They don't even notice me. I'm a small-statured guy, so if somebody is just walking by, I fit in with those guys anyway."
More from NESN.com:
---
---