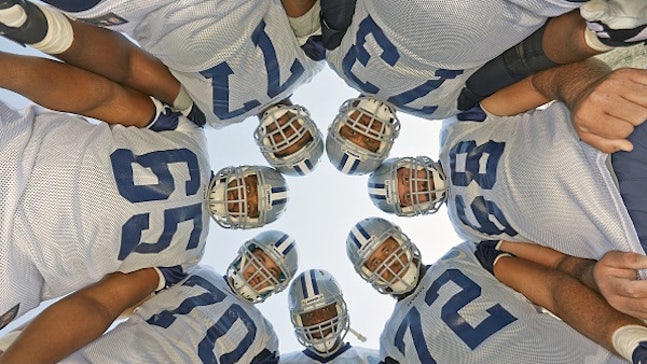 Dallas run game takes calculated leap of faith
Published
May. 8, 2015 9:19 a.m. ET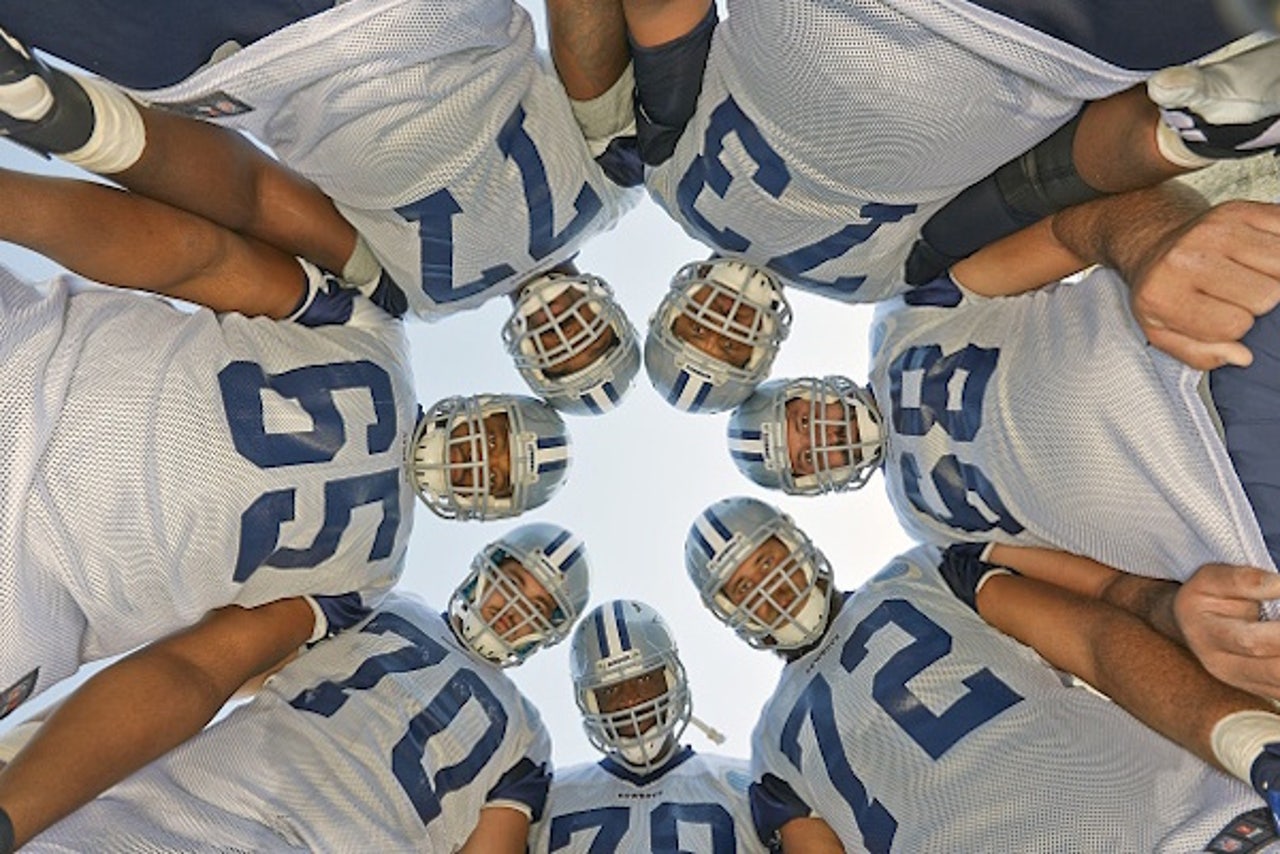 By Brady Poppinga
With the loss of DeMarco Murray to inner division rival Philadelphia, the Dallas Cowboys have a big void to fill at running back. The Cowboys lost a rushing titlist and a physical presence that defenses had to respect and resulted in open passing lanes for Tony Romo & Co. Dallas has since added former first-round pick Darren McFadden, who was somewhat of a disappointing ball-carrier for the Oakland Raiders, playing in 16 full games last year for only the first time in his seven year career - this time, in a limited carry role. 
Many assumed, including me, that the Cowboys would address their backfield needs in the 2015 NFL Draft. However, after the dust settled last weekend the Cowboys apparently believed there wasn't a worthy pick, or that they are fine with a questionable replacement in McFadden running behind one of the best offensive lines in the NFL.
"We didn't put the priority on taking a back that a lot of people may have thought that we might," Dallas executive vice president Stephen Jones said during a Wednesday conference call with season-ticket holders. "We really feel like with Darren McFadden, Joseph Randle and Lance Dunbar that we have three really good running backs. At the same time, we're not done. Player acquisitions are 365 days a year. We'll continue to look to improve our football team."

Subsequently, veteran running back Chris Johnson, who is recovering from a gunshot wound he sustained in March and coming off of a subpar season with the New York Jets, publicly voiced that he would love to play behind one of the best offensive lines in football. Who wouldn't. But Jones said he would not be scouring the pool of veteran free agents like Johnson right now, although the Cowboys have Johnson high on their list. In the event of injuries to its stable of backs, Dallas would look to sign a guy like Johnson, but at this point it's not a priority.

Even though Dallas' offensive line became stronger after signing undrafted free agent La'el Collins of LSU -- who some believed to be a top-10 talent -- I still would question any presumption by the Cowboys that the running game production will continue on as last season based on the offensive line talent alone. None of the three backs -- McFadden, Dunbar or Randle -- is as capable as Murray. Murray's ability to make defenders miss and his strength to break tackles often turned probable short gains into pickups of 20 yards or more.

Many have noted that McFadden has a similar upright style as Murray, hinting that the results might be the same with either back - obviously provided McFadden can stay healthy.  McFadden is expected to carry the greatest load this season, but his inability to quickly change directions or evade tacklers and create large gains is what the Cowboys will miss (see here). 
That ability to evade tacklers and subsequent big hits is not only an attribute that makes one runner more effective than the next, it's also a huge factor for backs that struggle to stay healthy. This is something that's been an issue for McFadden throughout his career.  He's a gifted, physical runner, but his ability to evade isn't on par with Murray, resulting in too many one-on-one tackles (see here).
Defenses will anticipate the Cowboys running game this season and bring extra players to the line of scrimmage, which means more defenders than blockers and more one-on-one situations. In order for Dallas' running game to look something like it did last season, a back's ability to evade defenders and break tackles is crucial. A good offensive line can't help the running back in one-on-one situations, and for that reason Dallas should feel uneasy.

I'm sure Cowboy executives realize the deficiencies of their running backs in comparison to Murray. But give them credit for not chasing ghosts by potentially drafting a running back that is not worth the pick. Dallas' discipline in terms of following its draft board last year – when they chose Zack Martin over Johnny Manziel -- was a turning point. Not only did it show the front office's ability to manage the team, but it also led to Dallas' success in 2014.

The Cowboys' decision not to draft a running back in 2015 reveals a couple things. First, the team must be extremely confident that McFadden can accomplish things in Big D that he didn't in Oakland.  The most likely reason for that is the stellar offensive line they've built over recent years through the draft. If that's sound reasoning, we will soon see.  Second, they must believe Romo can still play well without a strong running game in the event their first assumption is wrong, or the Cowboys concluded that somehow their need was elsewhere on their roster and the running back position didn't provide value.

At the very least, even if the 2015 Dallas running games doesn't measure up to last season's, the Cowboys are acquiring players true to their draft board, which is a step forward. If they make good on some of the assumptions they've made throughout this process, they'll come out looking very smart - especially after acquiring several players (like Collins and second round edge player Randy Gregory, and Greg Hardy) for less-than-expected prices.  If the assumptions are wrong ... the won't.

And that's just life in the NFL. 
More from Football By Football:
---
---