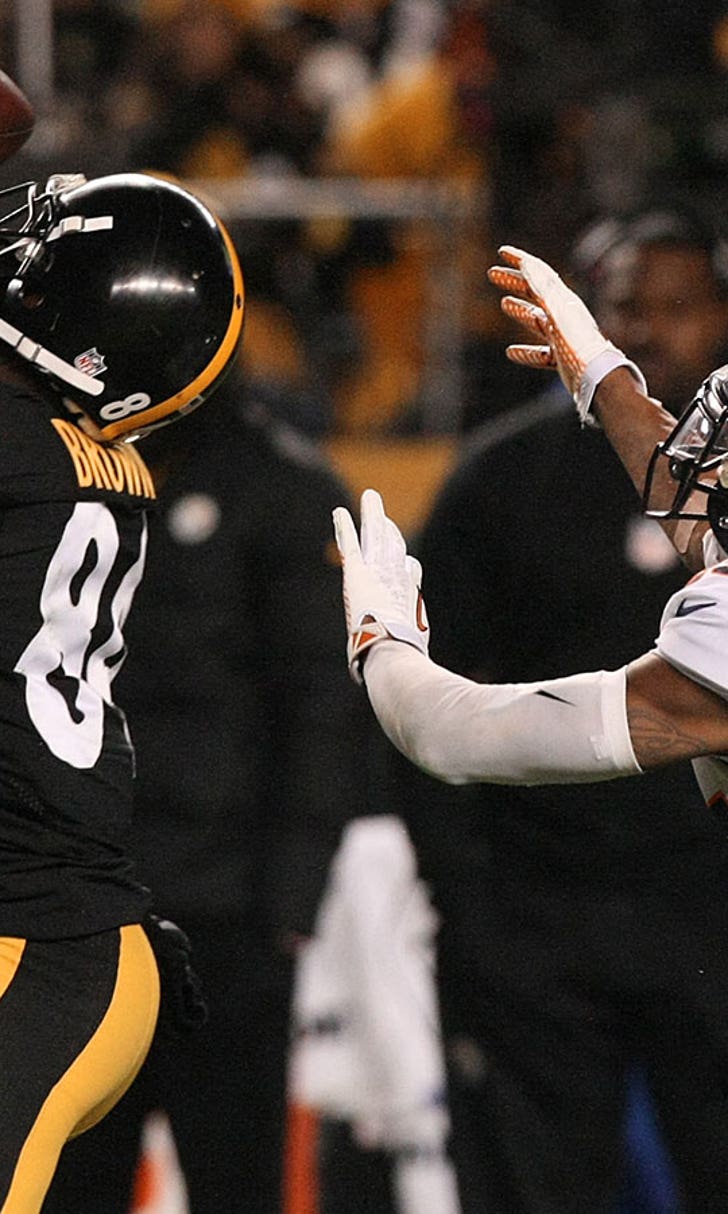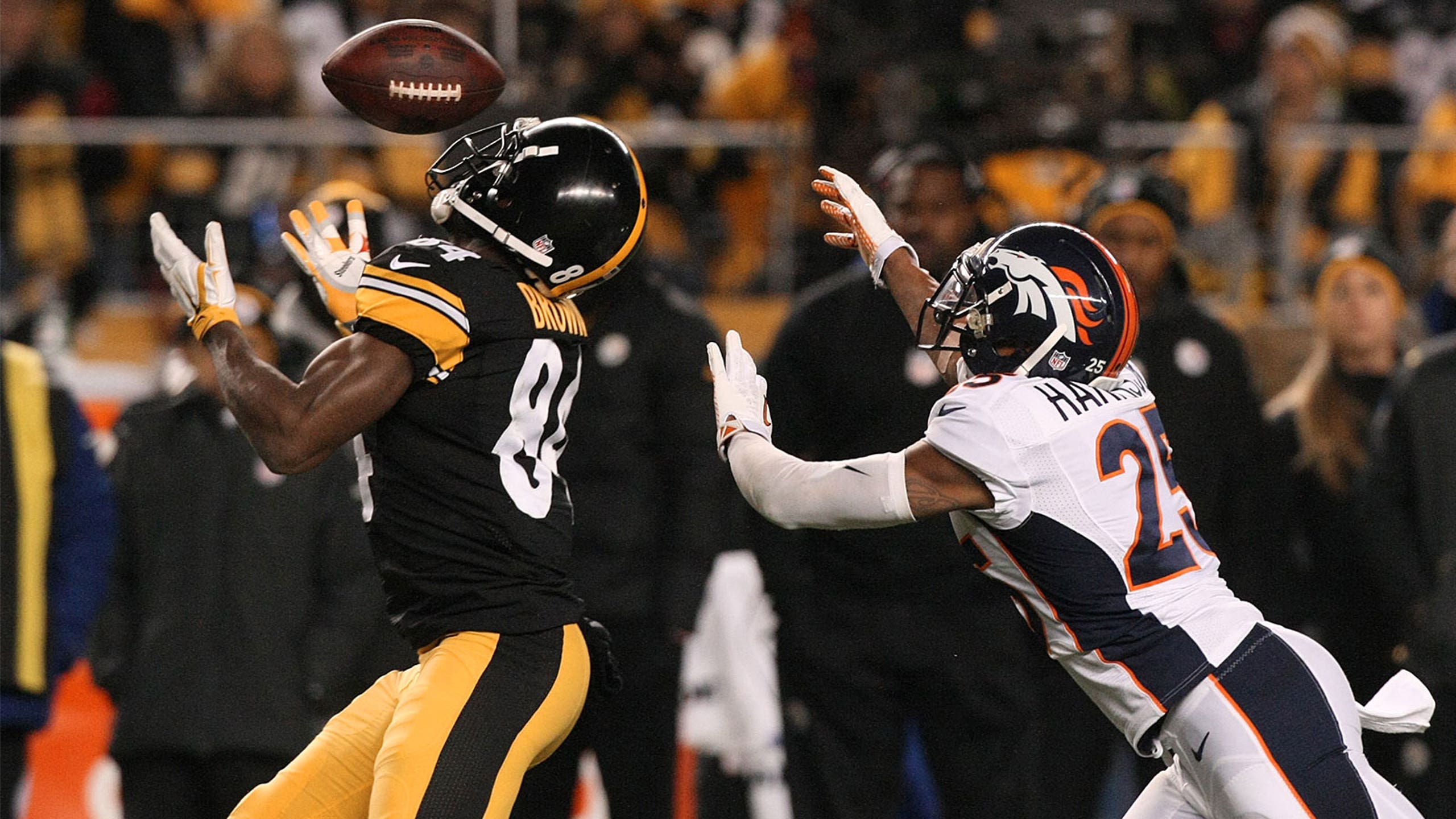 Chris Harris Jr. get a 2nd shot at Steelers' Antonio Brown
BY foxsports • January 10, 2016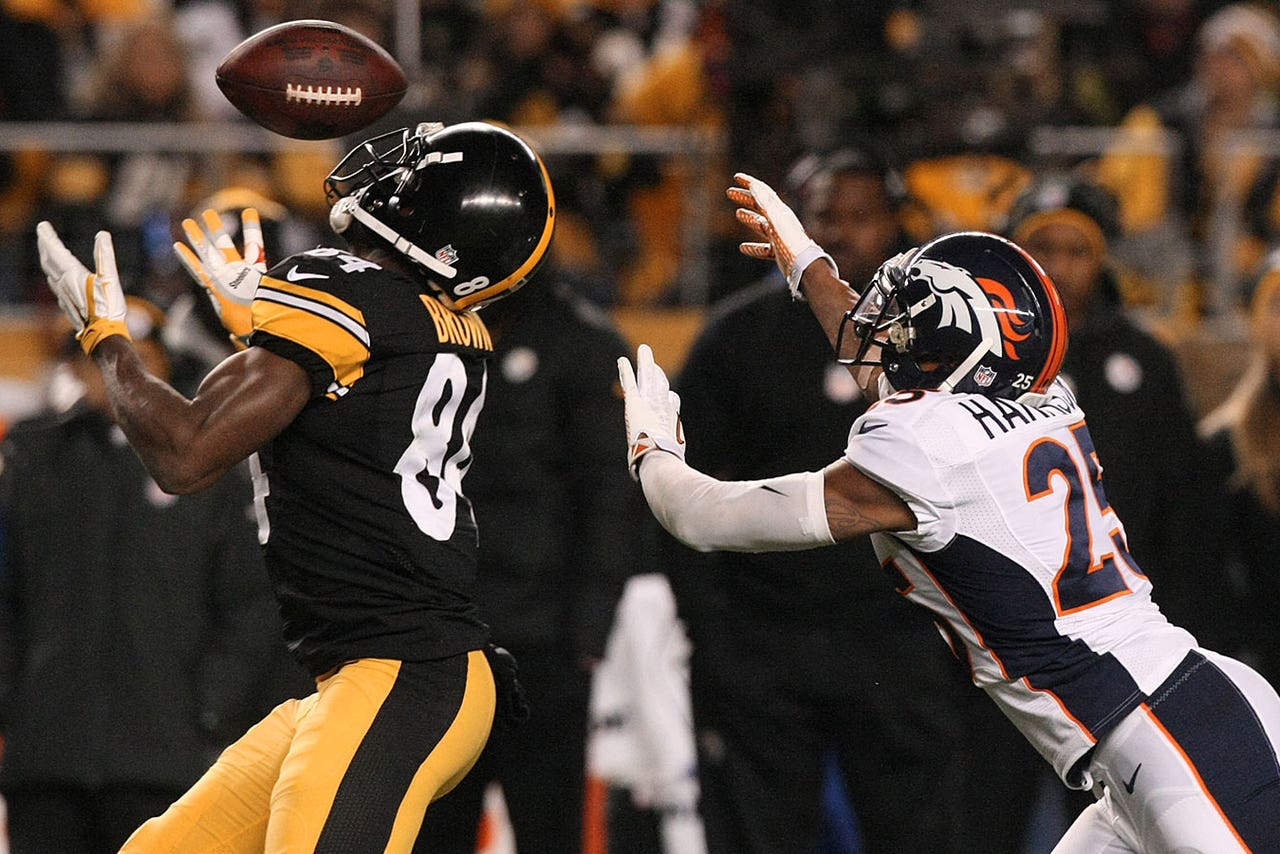 ENGLEWOOD, Colo. (AP) Chris Harris Jr. gets another crack at Antonio Brown and redemption.
Pittsburgh's 18-16 wild-card win at Cincinnati on Saturday night set up a rematch with the Broncos in the divisional round next weekend in Denver.
Harris hadn't surrendered a touchdown in 35 games before Brown scored twice on him in the Steelers' 34-27 comeback win over the Broncos in Pittsburgh on Dec. 20.
Harris pointed the blame at himself for Denver's second straight loss in which they blew a double-digit halftime lead, and Broncos coach Gary Kubiak said the next day, ''I know who I'd be voting for right now for MVP.''
That would be Brown, whom Harris has been saying ever since that he'd love to see him again in January.
Now he will.
And he promises it will be different this time, too, after Brown caught 16 passes for 189 yards in their first meeting.
''I won't be out of whack,'' Harris said. ''I'll be ready to go.''
The sixth-seeded Steelers (11-6) are the only team that topped 30 points against top-seeded Denver (12-4), which led the league in defense for the first time in franchise history.
Denver's defense hadn't allowed a 300-yard passer, either, until Ben Roethlisberger burned them in leading a comeback from a 17-point second-quarter deficit last month. That included TD throws of 9 and 23 yards to Brown.
Roethlisberger was injured in the second half Sunday and replaced by Landry Jones. Roethlisberger came back and led the Steelers to the winning field goal.
Before Brown's scores, Harris hadn't allowed a TD since Nov. 24, 2013, at New England.
''Nobody can say they played Pittsburgh and they had to play A-Brown 1-on-1 the whole game,'' Harris said. ''Everybody else plays zone or they played double teams. So, I'm the only one who had to play him straight up like that.''
He said this week he believes his bad performance against Brown cost him first-team All-Pro status.
''I can't wait to get another crack at those guys,'' said Harris, a second-team All-Pro cornerback for the second consecutive season.
He'll get it next Sunday, and Harris said the extra week's rest will allow his sore shoulder to be 100 percent for the rematch against Brown, too.
Harris wasn't along in wanting another shot at the Steelers.
Several Denver defenders were angry the NFL didn't suspend Pittsburgh center Cody Wallace for launching himself helmet-first into safety David Bruton Jr.'s head last month. Wallace, who was fined $23,152 for a hit on a defenseless player, said he was protecting a teammate, but acknowledged what he did was wrong.
Late in the first quarter, Brown was being tackled when Malik Jackson hit the wide receiver from the side. Wallace took exception and launched himself into the pile, striking Bruton, who wasn't looking, on the crown of his helmet. The hit sent Bruton to the sideline where he was checked for a concussion.
''Well, I'm glad he got something. I was worried he was going to get away Scott-free,'' said Bruton, who played that game on a broken leg that landed him on IR afterward.
Several Broncos suggested that what Odell Beckham Jr. got suspended for that same week paled in comparison to a 300-pound lineman with a running start and spearing an unsuspecting player who had his head down after the play was over.
The league suspended Beckham for his conduct against Carolina, when he drew three personal foul penalties, including one for a diving helmet-to-helmet hit on Panthers cornerback Josh Norman.
Bruton said Wallace's hit should have also drawn a suspension, too, and Harris agreed.
''If that was us that hit him, we would have been suspended,'' Harris said, adding ''I don't even think Odell's hit was worse than what Cody did to Brut.''
The hit on Bruton came moments after he fractured his right fibula - he thought it was only a bad bruise - and he ended up playing 75 snaps on defense and special teams with the broken leg, which Kubiak called a testament to his toughness.
The Broncos bounced back to beat Cincinnati and San Diego to earn the AFC's top seed. Instead of giving them a long weekend, Kubiak gave his players a three-day furlough at the start of the week.
Harris was one of five Broncos who missed all three days of workouts that concluded Saturday. He was joined in the trainer's room by Brock Osweiler (knee), DeMarcus Ware (knee), T.J. Ward (ankle) and Darian Stewart (hamstring), all of whom are expected to practice next week.
---
AP NFL website: www.pro32.ap.org and www.twitter.com/AP-NFL
---
Follow AP Pro Football Writer Arnie Melendrez Stapleton on Twitter: http://twitter.com/arniestapleton
---
---