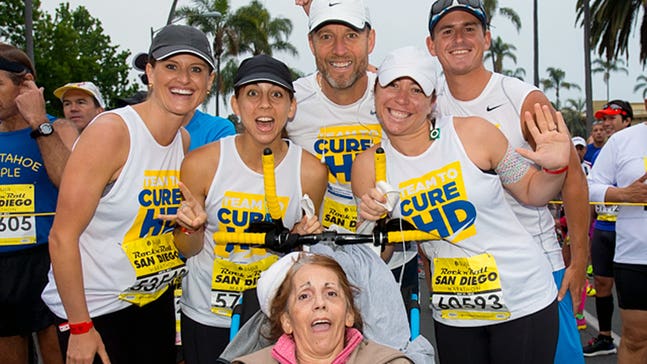 Chargers exec in race to raise funds in battle against dreaded disease
Published
Mar. 12, 2016 10:52 a.m. ET

LaDainian Tomlinson, Philip Rivers and the late Junior Seau are among those who have left an indelible mark upon the San Diego Chargers and the community where the club is based.
In a behind-the-scenes way, Bill Johnston is doing the same.
As a member of the team's media relations department since 1979, Johnston has helped that aforementioned trio along with others Chargers players shape their messages to reporters and handle swarms of interview requests. Johnston himself, though, has a story that in many ways is as impressive as any on-field accomplishment.
Johnston has run marathons for 15 straight years in San Diego to raise money toward fighting Huntington's Disease, which is the affliction that has incapacitated his wife Ramona. Johnston and his daughter Hayley, who has eight marathons to her credit, will be back at it again Sunday when participating in the San Diego Half Marathon.
"I feel good knowing that I actually feel like I'm doing something to help my family," Johnston told co-host Kirk Morrison and I recently on SiriusXM NFL Radio. "It kind of takes away that helpless feeling that I can't help my wife.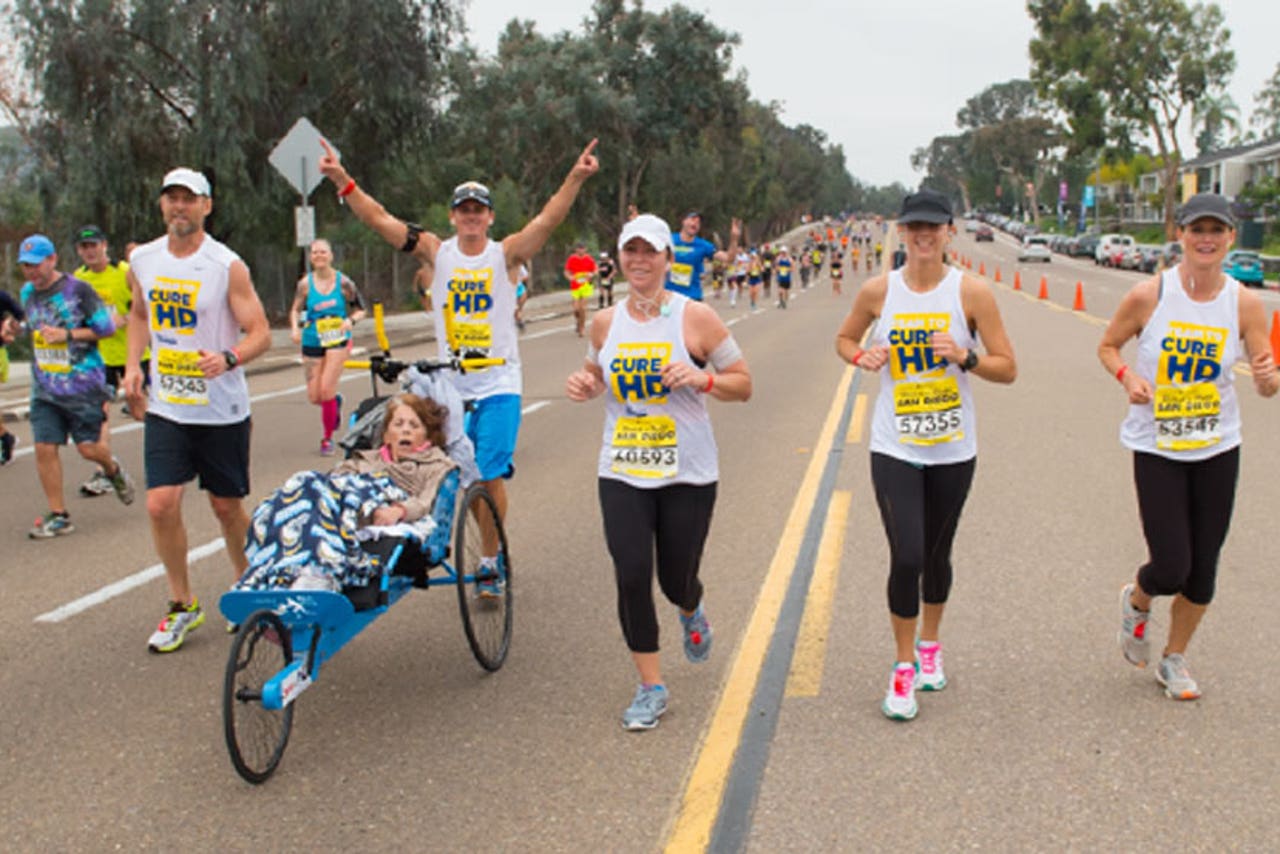 "She no longer has any muscle control. She cannot communicate in any way, shape or form. I don't know if when I see her every morning if she even knows who I am. But I'm going to make sure I'm doing everything I can to help her. And she would want me to do everything I can to make sure this disease doesn't affect our children."
Johnston says Huntington's is known as the "devil of all diseases."
"It takes all the neurological symptoms like Parkinson's, Alzheimer's and ALS into one disease," he said. "Basically, brain cells die and they haven't figured out a reason or a way to stop it. There's no cure or treatment at this point. It's hereditary but no one in Ramona's family ever had it so we don't really know how she ended up with it."
Ramona Johnston was diagnosed with Huntington's in 1999. She was moved into a skilled nursing home eight years ago.
"When you find out something like this and how it affects your family, it threw me for a loop for a year or so until I finally kind of got out of a funk," Johnston admitted. "I figured, 'I've got to do something.'
"I knew I couldn't go into a lab and discover a cure for this disease but I could raise money and help put it in the hands of people who could."
Johnson's fundraising outlet was running. He has raised $850,000 through the years with sponsorship coming from friends, family and luminaries, including the Spanos family that owns the Chargers. For the past three marathons, Bill and Hayley have pushed Ramona the 26.2-mile distance in a race cart.
Johnston is especially proud of Hayley for her participation.
"It means everything because she's really who I'm doing this for to try and make sure she doesn't get affected by this disease," said Johnston, who also has a college-aged son named Jared. "For somebody that is at risk like she is, it can be a life-changing experience and not always in the best way obviously. Most people with HD die of pneumonia because they don't have the ability to swallow (and) things get into their lungs. But the second-leading cause of death for people with HD is suicide. That's because people know what is in their future if they do have it.
"I'm so proud of (Hayley) that she's dealing with it head-on. She's attacking it and helping to do this for her own future."
Considering his personal situation, Johnston would be one of the Chargers employees greatly affected if the franchise moves to Los Angeles in 2017. The franchise is optimistic that a vote can be held later this year to determine whether locals are willing to help use public funds to support the construction of a new stadium.
"We've been doing this stadium talk for quite a while now," Johnston said. "But at least right now we're on a positive track."
The same goes for Johnston whenever his feet hit the pavement.
To help sponsor Bill and Hayley Johnston in the San Diego Half Marathon, visit http://hdsa.donordrive.com/index.cfm?fuseaction=donorDrive.participant&participantID=13809) For more information on Huntington's Disease, visit www.hdsa.org).
---
---