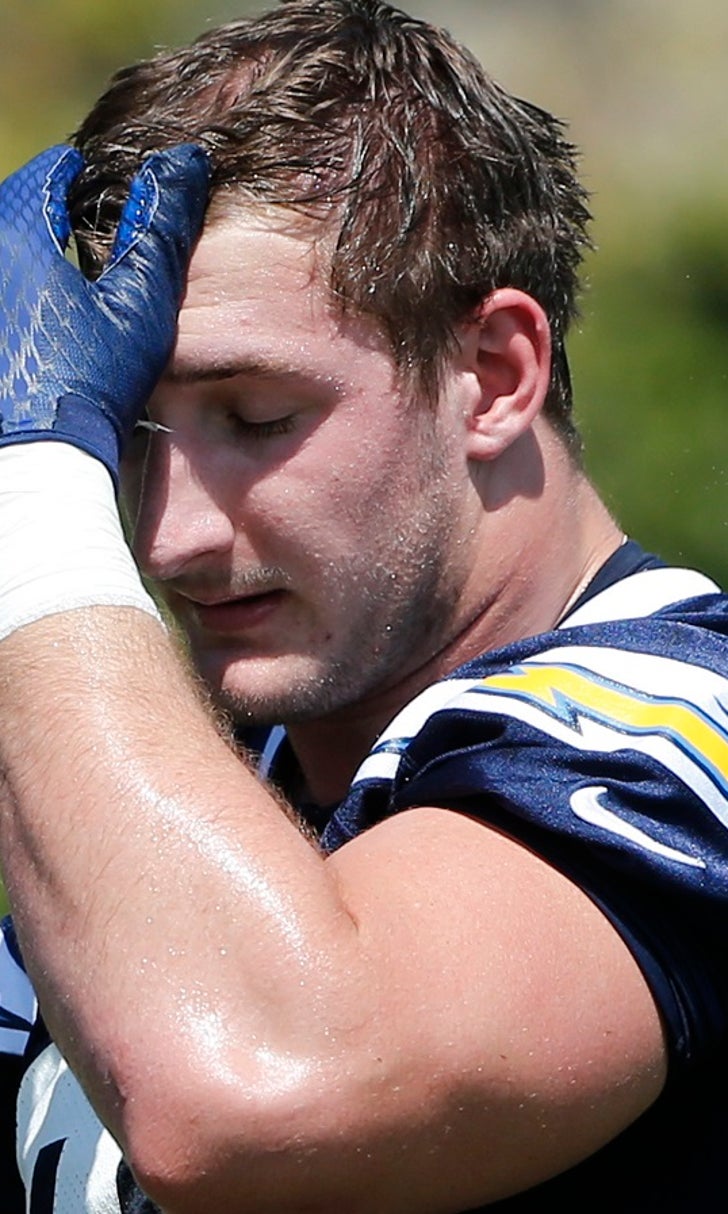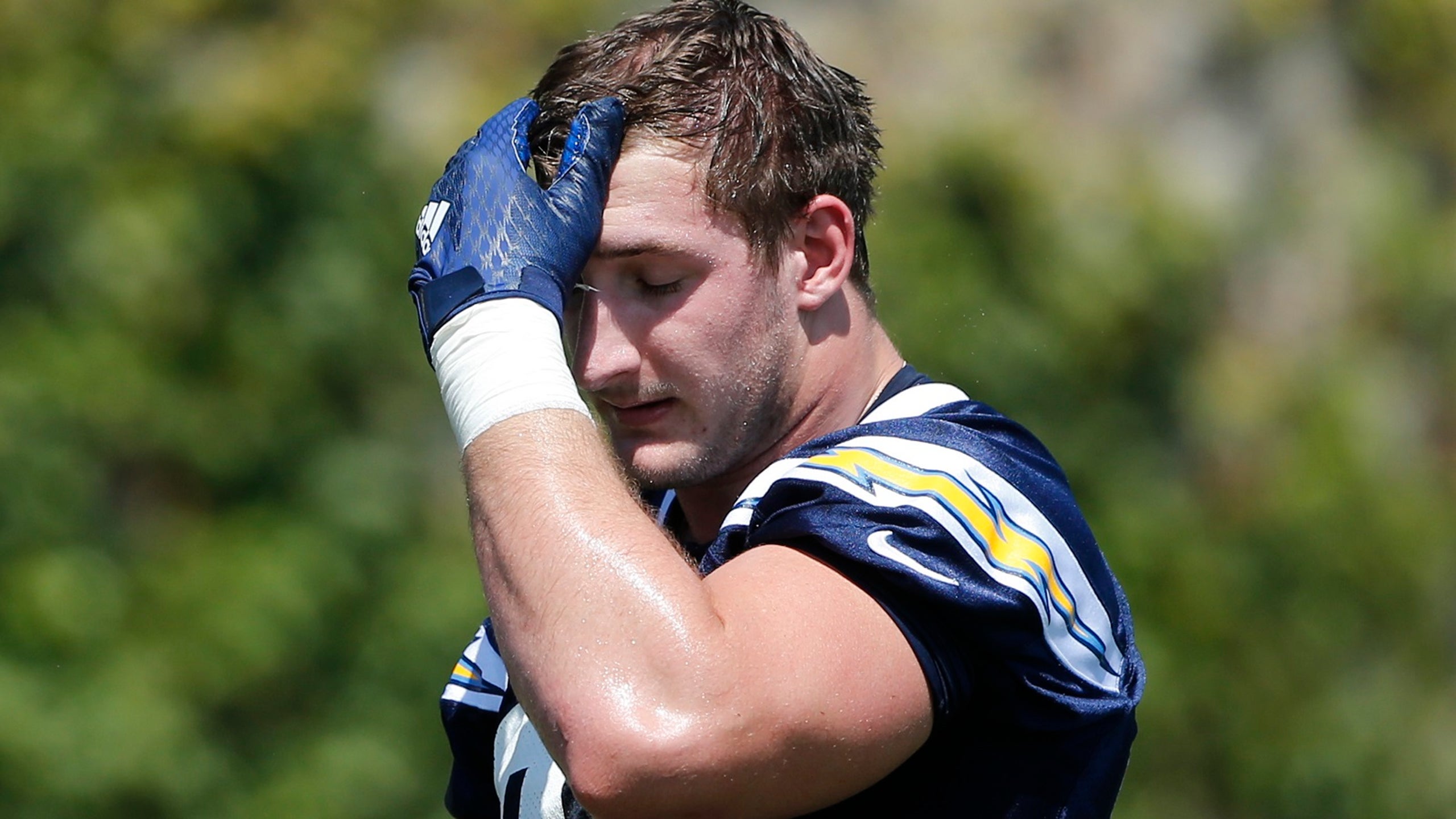 Chargers coach Mike McCoy breaks down Joey Bosa's first day at practice
BY foxsports • August 30, 2016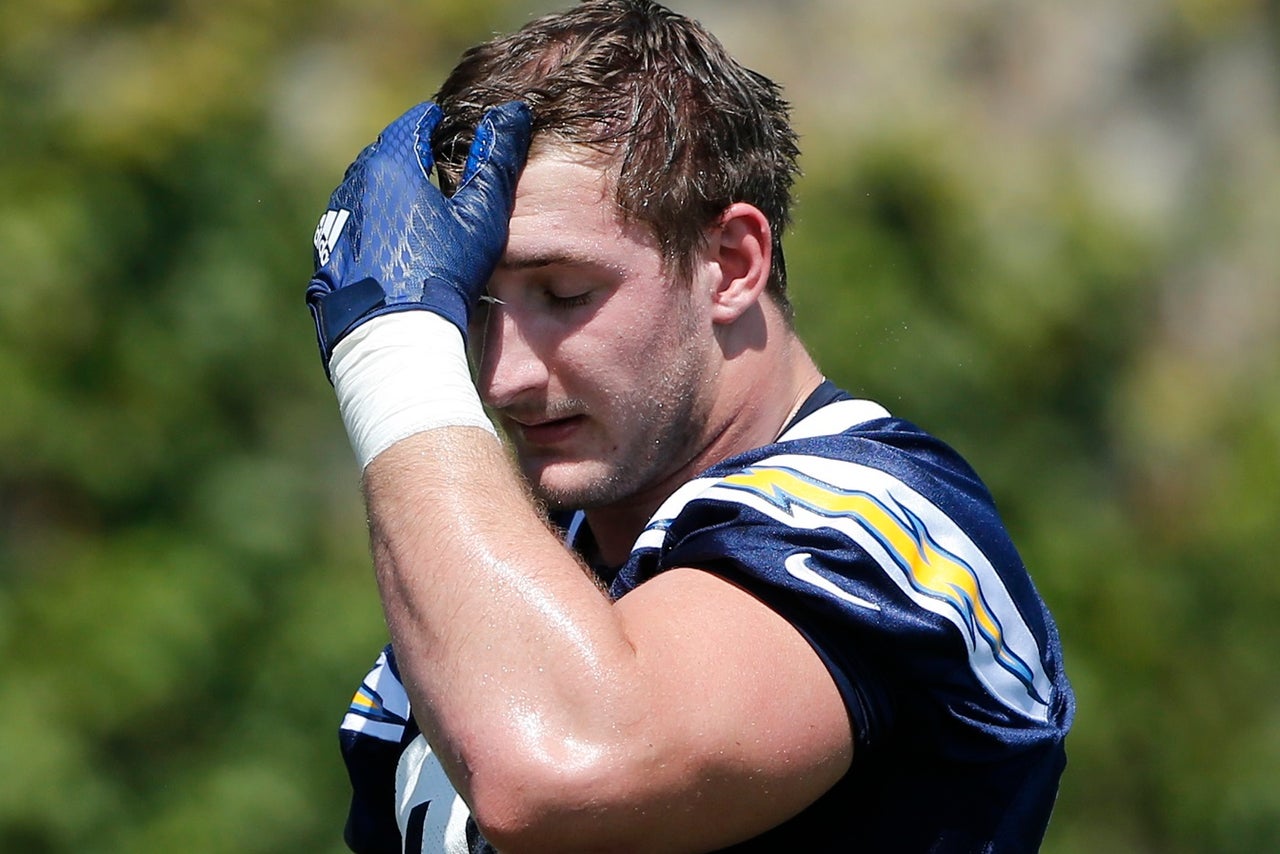 The San Diego Chargers have been waiting for this day since they took Joey Bosa with the No. 3 pick in April, but they probably expected it to occur much earlier. One day after his lengthy holdout came to an end, Bosa hit the field for his first practice and apparently lived up to the hype.
Chargers head coach Mike McCoy fielded questions about the former Ohio State star defensive end and came away impressed with the 21-year-old.
"It's great to get him here," McCoy said. "We couldn't wait for that day to get him here. He looked in shape, ready to roll. A guy who loves to play. The energy, the passion he comes to work with every day."
Scouts raved about Bosa's motor during the pre-draft evaluations, and it looks like his contract dispute has not affected his desire on the field. He finished his collegiate career with 26 sacks in three years with the Buckeyes and was named the Big Ten Defensive Player of the Year in 2014.
Bosa signed a four-year deal with the club, ending a contract dispute that appeared to put his rookie season in jeopardy. For months, the two sides had failed to come to an agreement over when Bosa's guaranteed money would be paid and offset language in the deal.
Despite the holdout, Bosa said his new teammates welcomed him with open arms.
''They're aware of the business of the NFL and why I wasn't here,'' Bosa said. ''There is no bad blood between any of us. They are just excited to have me out there and I'm excited to be out there.''
Despite Bosa missing some time away from the field, McCoy hasn't ruled him out for the Chargers' season opener Sept. 11 at Kansas City.
"He's in great shape right now," McCoy said. "Like we said yesterday when we talked about it, we're going to take it one day at a time and go from there. ... We're going to work the next couple of days and next week leading up to that game and we'll take it one day at a time."
The Associated Press contributed to this report.
---
---