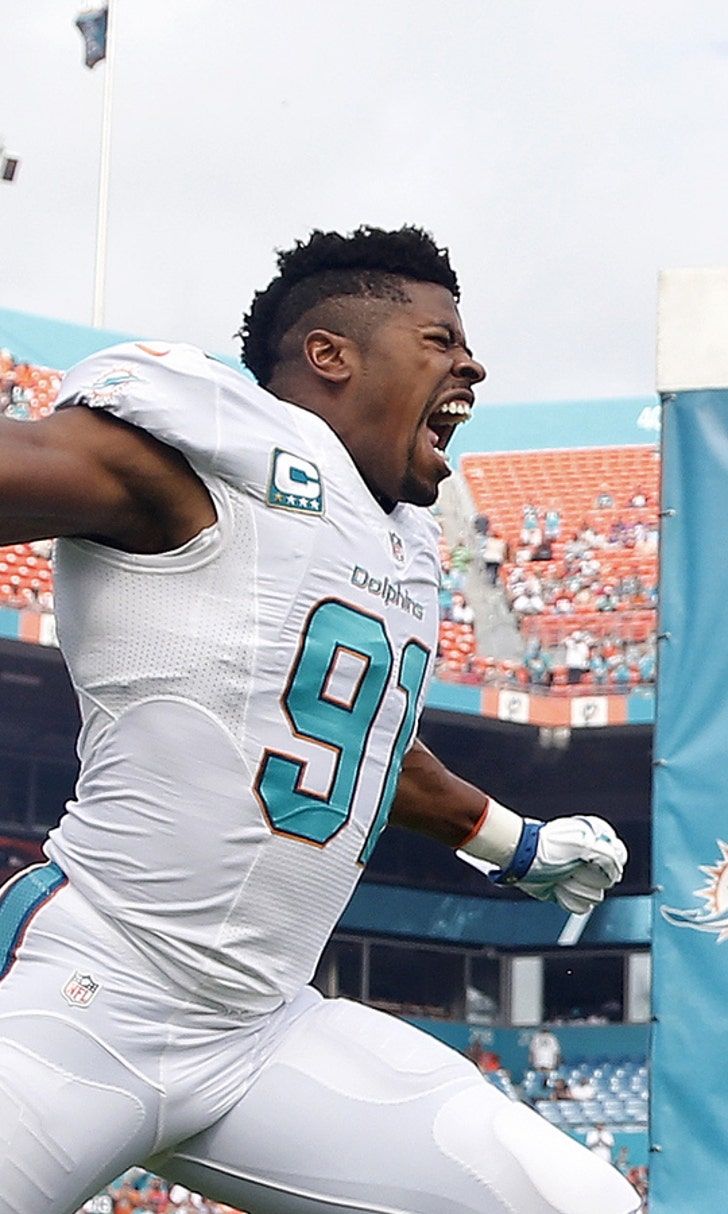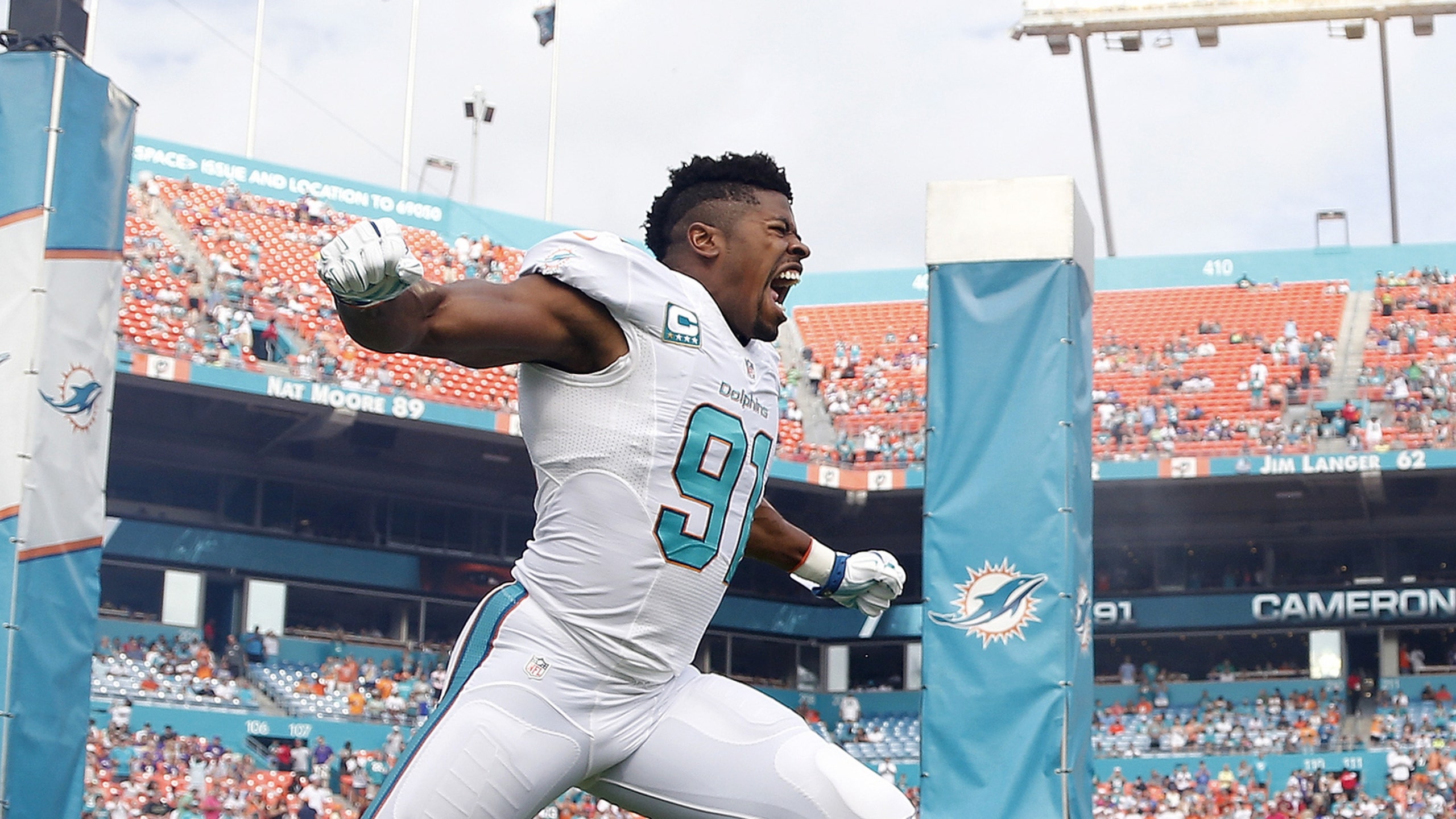 Cameron Wake: Dolphins' days of mediocrity are over
BY foxsports • August 19, 2015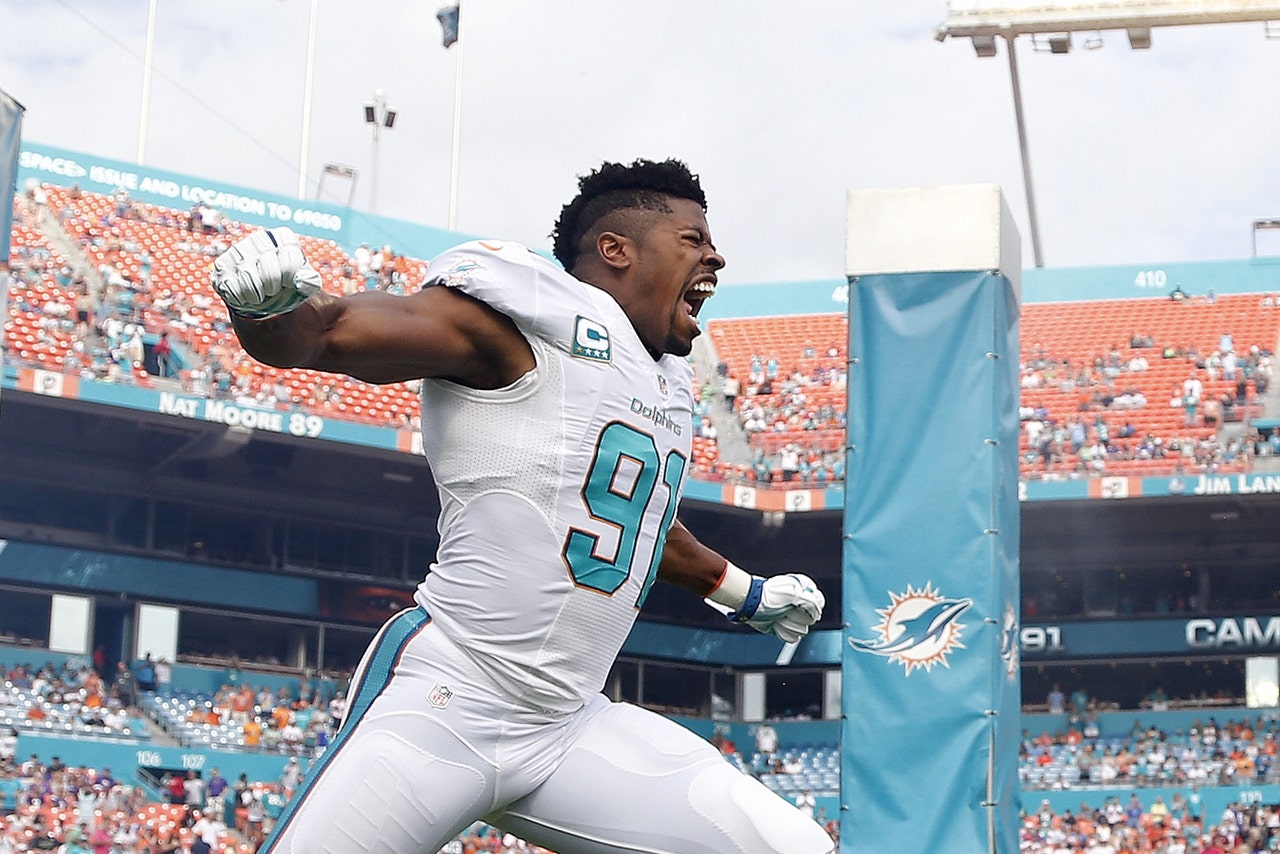 The Miami Dolphins have been mired in mediocrity for two years, finishing 8-8 in both 2013 and 2014.
They haven't made the playoffs or had a winning season since they went 11-5 and won the AFC East in 2008.
How long ago was 2008? It was the year most people heard of Twitter for the first time, and Cameron Wake was playing for the British Columbia Lions of the CFL.
Wake is a four-time Pro Bowler and was named first team All-Pro in 2012. He's had 63 sacks in the six years he's been with the Dolphins, but he's never played in a playoff game.
That will change this year, the star defensive end told Armando Salguero of The Miami Herald.
The Dolphins' offseason moves show that they're swinging for the fences. They added Ndamukong Suh to a defense that ranked ninth against the run last season. They were 27th against the pass, however, and their secondary was dealt a blow Wednesday when safety Louis Delmas went down with a torn ACL at practice, according to Pro Football Talk.
Whatever questions the Dolphins face on defense, no offense looks forward to facing a unit that includes Suh.
On the other side of the ball, Ryan Tannehill has a $96 million contract extension and some new toys. He'll be throwing to a couple of rising stars in Jarvis Landry and Kenny Stills. Landry led the Dolphins as a rookie last year with 84 receptions. Stills caught 63 balls in 2014, more than any Saint not named Jimmy Graham.
First-round pick DeVante Parker, chosen 14th overall, was activated off the physically-unable-to-perform list Wednesday. Jordan Cameron will be an upgrade over Charles Clay at tight end if he can stay healthy. He's just two years removed from catching 80 passes for the Browns and making the Pro Bowl.
The Dolphins have talent at the skill positions, but can Tannehill remain upright?
Tannehill has been sacked 139 times in his three-year career, including 46 last season. Two-time Pro Bowl center Mike Pouncey returns. If Branden Albert can recover from last year's knee injury, he'll be a proven veteran at left tackle. He made the Pro Bowl with the Chiefs in 2013. Ja'Wuan James started 16 games last season and will start at right tackle in 2015. The Dolphins remain unsettled at the guard positions, however.
Wake's claim that this is the year the Dolphins finally make the playoffs better come with some first-hand knowledge that the offensive line has improved. If he's struggled at all getting to the quarterback in practice, then his words might have some merit.
Wake's words also might ring true if the Dolphins can fatten up on wins in January.
They open at Washington and Jacksonville before hosting the Bills and Jets in London. Then comes their bye, and after a game at Tennessee in Week 6, J.J. Watt will come to Miami and test that offensive line. Four days later, the Dolphins go to New England, where if he's served a suspension Tom Brady might be a little ornery. That's a tough turnaround.
The good news is that unlike the last two years the Dolphins have no cold-weather games in December. Four of their last five games are at home, with the only road game coming at San Diego in Week 15. Then they welcome Andrew Luck to Miami in Week 16 and Brady in Week 17.
Brady, by the way, hasn't won at Miami since 2012. The little nugget won't mean much, however, if the Dolphins don't take care of business in the first 16 weeks.
More from The Sports Daily:
---
---