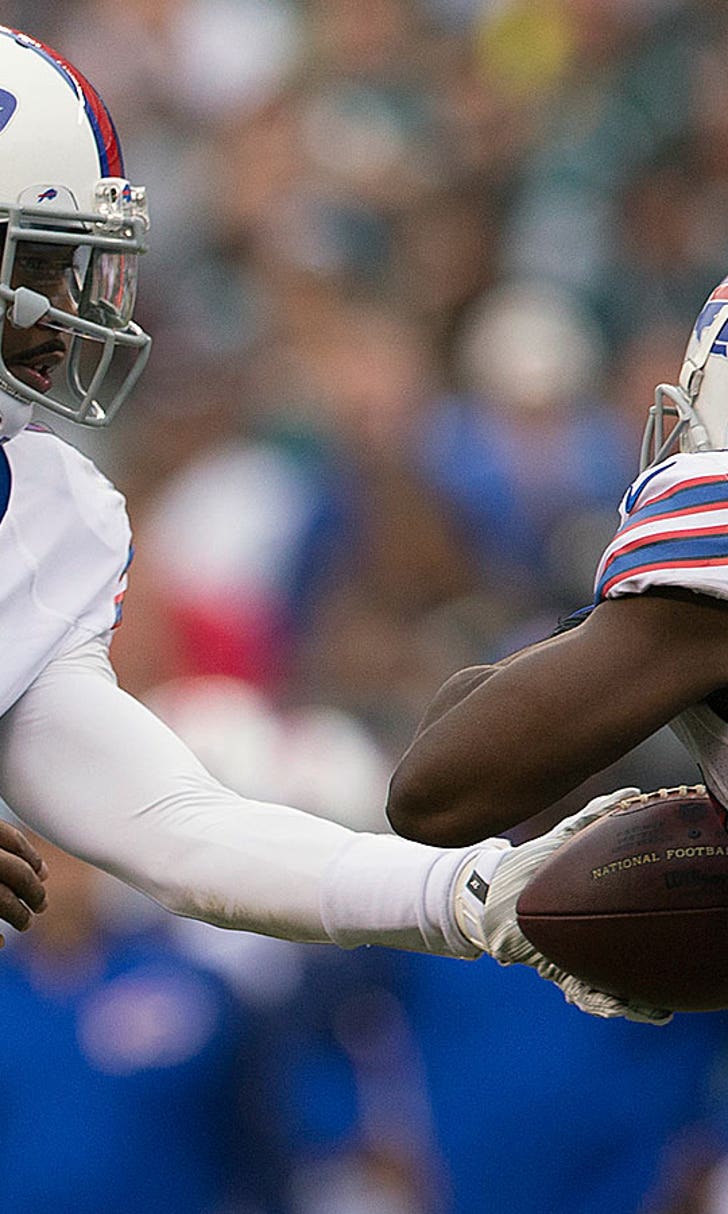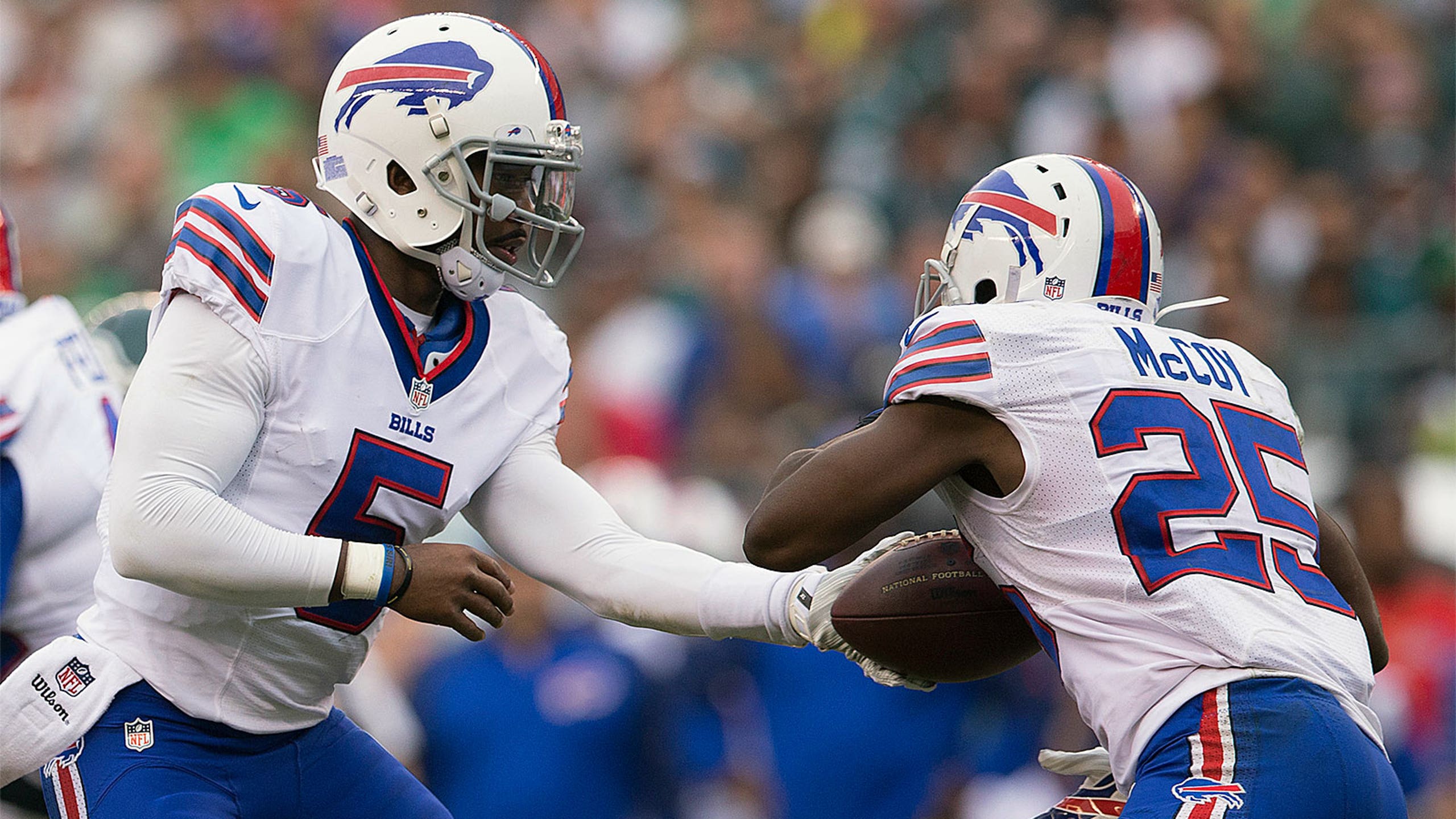 Buffalo Bills: 7 building blocks for 2016
BY Cameron DaSilva • January 13, 2016
Rex Ryan's team was a letdown in 2015, finishing the year with an 8-8 record -- one game worse than they were in 2014. The offense was a pleasant surprise, though, leading the league in rushing. The defense is a different story. They dropped from first to 31st in sacks and were gashed by opposing offenses on a regular basis. Most of the team's needs are on defense, but there are still several players to build around on both sides of the ball. Here are seven of the Bills' best players for 2016.
1. LeSean McCoy
The Bills pulled the trigger on a surprising trade last offseason, acquiring McCoy from the Eagles for linebacker Kiko Alonso. McCoy was injured throughout the season, but he still posted great numbers and earned a spot in Hawaii for the Pro Bowl. He racked up 895 yards rushing and 292 receiving to go along with five total touchdowns in just 12 games. It obviously wasn't the best statistical season he's ever had, but he helped the Bills lead the league in rushing. He'll be the team's lead running back in 2016 once again with Karlos Williams as his backup. If McCoy stays healthy, it's certainly possible that he reaches 1,500 yards rushing in this run-first offense.
2. Sammy Watkins
After the first few weeks, it looked as though Watkins would suffer a sophomore slump and fail to eclipse his numbers as a rookie. And then he demanded that he get the ball more. That's when things began to turn around for the young wideout, who totaled 60 catches for 1,047 yards and nine touchdowns in 2015. Seven of his nine touchdowns came after the Week 8 bye as he and Tyrod Taylor got on the same page once both finally returned from injury. He has the physical traits to become one of the best wide receivers in the league, it's just a matter of staying focused and healthy. Watkins is really the Bills' only reliable target at wideout and needs another playmaker on the other side to draw coverage away from him.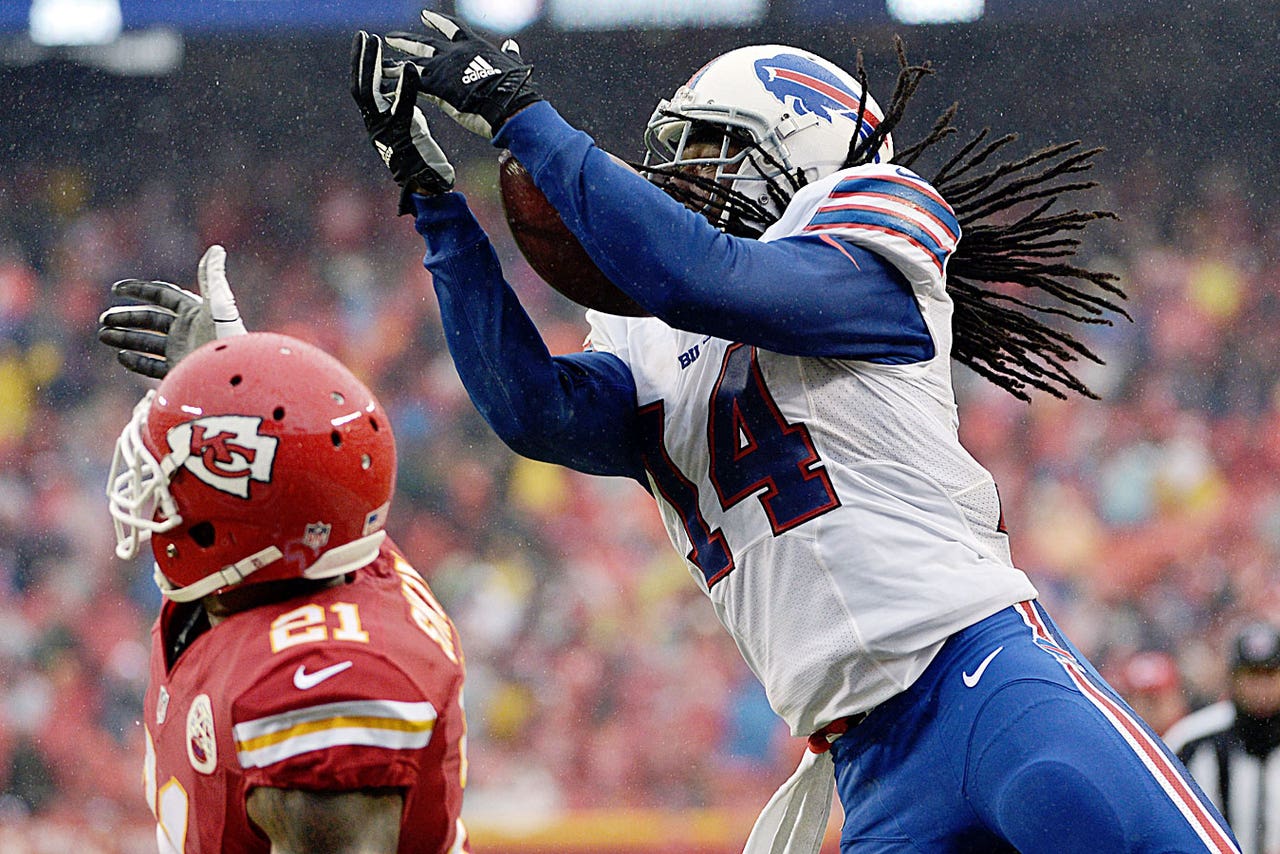 3. Ronald Darby
In 2016, the Bills could potentially field the league's best cornerback duo in Darby and Stephon Gilmore. Darby in particular had an outstanding season, especially as a rookie. He picked off two passes and had 21 passes defensed, which was good for fifth in the league. Had it not been for Marcus Peters' great season, Darby would be the runaway favorite for Defensive Rookie of the Year. When Gilmore went down with an injury late in the year, Darby stepped up as the No. 1 cornerback and performed admirably. If he continues on this upward trend, he'll be one of the top corners in the league in short order.
4. Stephon Gilmore
Darby's running mate, Gilmore, is just a bit older of the two, but their numbers are very similar. Gilmore, 25, had three interceptions and 18 passes defensed despite missing four games this season. The former first-round pick has lived up to expectations since coming into the league in 2012 and will most likely get a contract extension from the Bills after next season. Buffalo would be smart to build around Gilmore, given his experience and improvements each season. He and Darby can help mask poor safety play and a lack of pass rush with great coverage on the back end.
5.  Tyrod Taylor
Taylor has been a starting quarterback in the NFL for just one season, but he proved that he has the poise and talent to remain a starter in the future. The Bills' top-ranked rushing attack was helped by Taylor's ability to pull it down and run, but also his willingness to take shots downfield and open up running lanes with play action. He doesn't just win with his legs, either. He had the fewest interceptions (6) among qualified players, while he also tossed 20 touchdown passes. One of the biggest question marks surrounding Taylor prior to this season was protecting the football, but he proved those doubters wrong with his incredible ball security.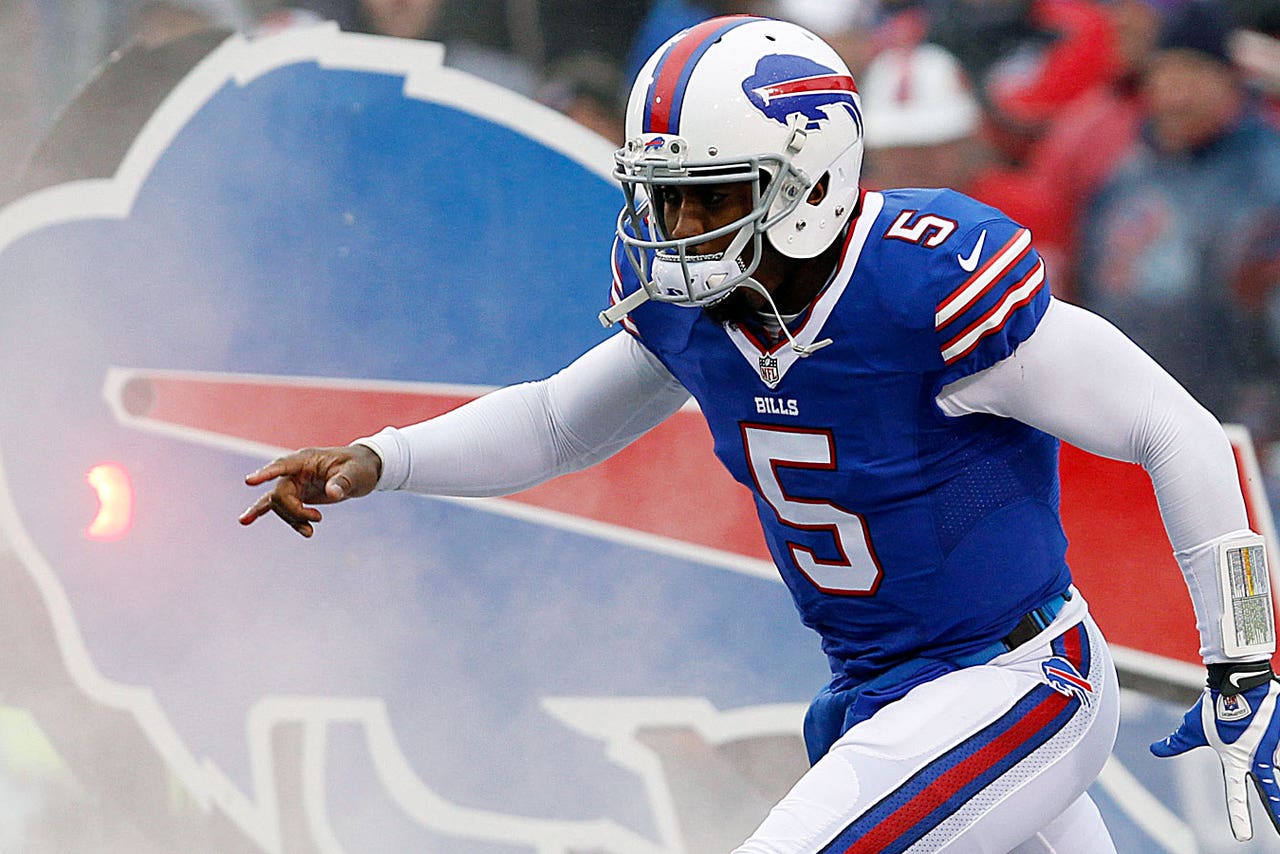 6. Marcell Dareus
The Bills made the right move and inked their massive defensive tackle to a lucrative six-year deal back in September. Dareus is the type of player to build a defense around, and that's what the Bills need to do. He didn't have his best season in 2015 as he recorded just two sacks, but he was still very effective in defending the run. He had 51 tackles, which is the second-most of his career, 38 of which were solo stops. The outside pass rush didn't do Dareus any favors in giving him one-on-one matchups, but that should change next season as Ryan tweaks the scheme and defense as a whole.
7. Jerry Hughes
Like the rest of the defense, Hughes' numbers dropped off from 2014. After recording 10 sacks in each of the previous two seasons, Hughes brought down the quarterback just five times despite racking up 52 tackles. He's under contract through 2019, so he's not likely to play elsewhere any time soon. And at the age of 27, he's still got plenty of years left to play great football. Hughes should have a bounce-back season in 2016, even if Mario Williams isn't back with the Bills.
---
---