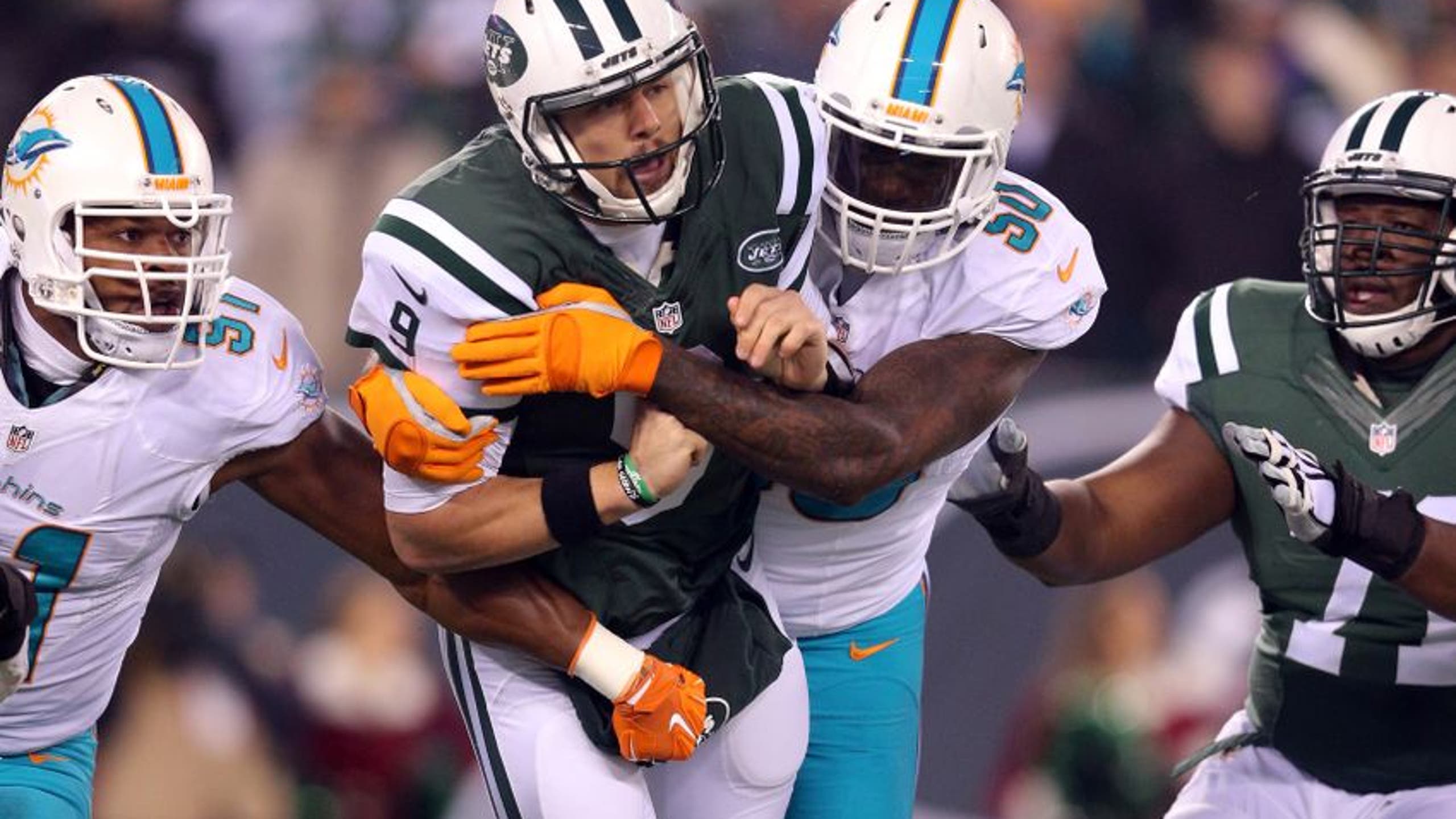 Bryce Petty gets pulverized by Ndamukong Suh, Cameron Wake (Video)
BY Fansided and John Buhler/Fansided • December 17, 2016
New York Jets quarterback Bryce Petty gets obliterated on this hit from the Miami Dolphins defensive tackle Ndamukong Suh and defensive end Cameron Wake.
The New York Jets were already down big to the division rival Miami Dolphins at home on Saturday night. New York isn't making the AFC Playoffs, but you'd think the Jets offensive line would consider trying to keep starting quarterback Bryce Petty upright?
Well, maybe that's not a priority for this terrible football team. Petty makes a great throw down the field, but gets absolutely pulverized by two of the most ferocious pass rushers in football: Dolphins defensive tackle Ndamukong Suh and Miami defensive end Cameron Wake. Ouch!!!
This hit was so vicious that Petty had to leave the game. That meant Ryan Fitzpatrick would have to come in and lead the Jets offense. He would nearly throw an interception at the Miami goal line to turn the ball over on downs.
Petty looked like he really hurt his back on this tag-teamed effort by Suh and Wake. He eventually got up on his own power and walked into the MetLife Stadium locker room to get checked out.
Is there a more terrifying pass rushing duo coming at a quarterback full-speed than Suh and Wake? Probably not. Wake has had an incredible game so far with multiple sacks and his first career interception at the young age of 34.
Suh continues to be one of the most physically dominating interior defensive linemen in the sport. He has had more than his fair share of dirty hits, but this one with Wake was perfectly legal. Both Suh and Wake were untouched. This is Petty's first season as a starter. What did you think was going to happen?
More from FanSided
This article originally appeared on
---
---