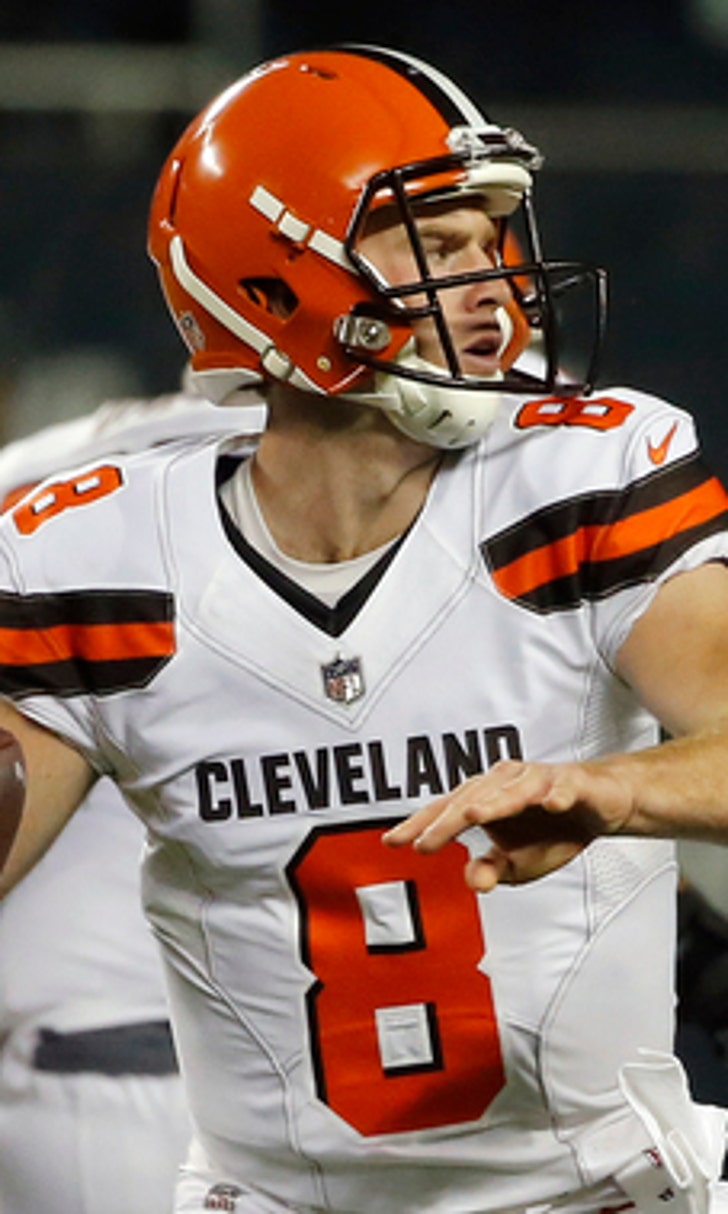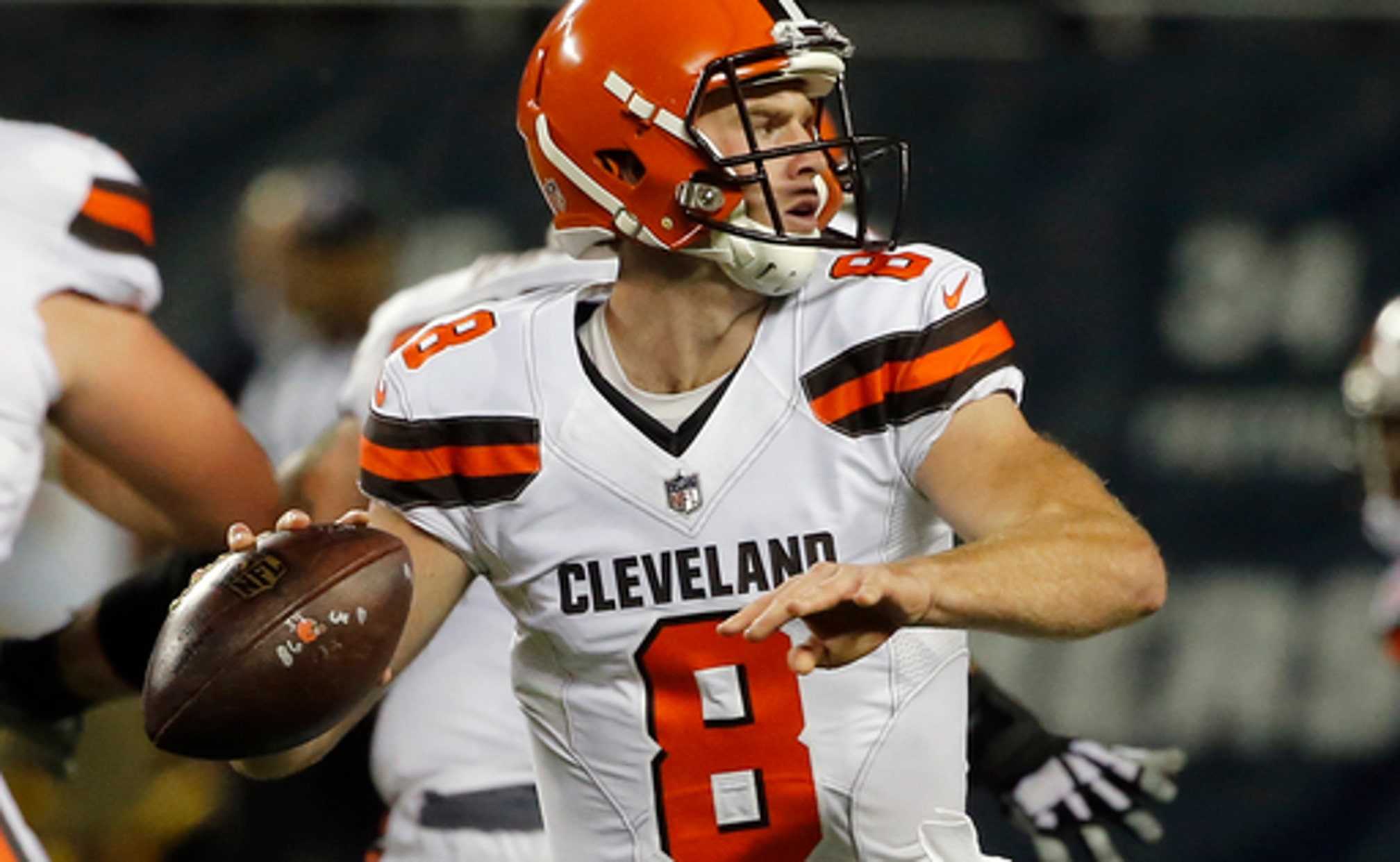 Browns cut Osweiler, pull off trade with Steelers for Coates
BY AP • September 2, 2017
CLEVELAND (AP) Needing help, the Browns turned to an unlikely - and unfriendly - source to get it.
Cleveland addressed its biggest necessity by acquiring wide receiver Sammie Coates on Saturday in a trade with the Pittsburgh Steelers, its long-time rival and a team it very rarely does business with.
The Browns sent a 2018 sixth-round draft pick to the Steelers for Coates, who will give rookie quarterback DeShone Kizer another target to stretch the field and keep defenses honest. Cleveland also gets a 2019 seventh-round pick in the deal.
''He's another big, fast athlete,'' coach Hue Jackson said. ''He has real-time speed. He's made some big plays at Pittsburgh. Obviously, he gives us another chance to stretch the field. He's a physical blocker at the point of attack, so I think he's an upgrade for our team and he's a good special teams player so we're excited to have him.''
After the trade was completed, the Browns finalized their 53-man roster by releasing 13 players, including high-priced backup quarterback Brock Osweiler, veteran guard John Greco and kicker Cody Parkey.
On Saturday, Osweiler returned to Denver as the backup quarterback. The Broncos agreed to terms with Peyton Manning's former apprentice on a one-year deal.
The Browns were unsuccessful in trying to trade Osweiler, who started 14 games last season for Houston, and the team will have to pay him that $16 million guaranteed contract - minus the offset from the Broncos, with the minimum for a sixth-year pro $775,000 - it inherited when it acquired him and a second-round pick in March.
Osweiler's release means the Browns will go with Cody Kessler and Kevin Hogan as Kizer's backups, meaning the team doesn't have a QB with a win in the NFL.
''Wouldn't have probably predicted it would've ended this way but happy because all four of the guys competed,'' said Sashi Brown, the team's executive vice president of football operations. ''Depending on when we had cut-downs, it could've broke in different ways. But in the end, we really felt good about the three young guys being in the room and it was a difficult decision with Brock because he brings that veteran presence and experience, but do feel good about Cody, Kevin and DeShone.''
While it remains to be seen if Osweiler will throw passes for anyone this season, Kizer has a new target in Coates, who will get a chance to revive his career in Cleveland.
A third-round draft pick in 2015 from Auburn, Coates was squeezed out of a roster spot in Pittsburgh when Martavis Bryant was re-instated following a yearlong drug suspension. Coates gives the Browns another deep threat as long as he can catch the ball.
Coates had 22 catches for 446 yards and two touchdowns across two seasons in Pittsburgh. He made at least one reception of 40 yards or more in each of Pittsburgh's first five games last season before injuring two fingers following a 139-yard performance against the Jets. His production plummeted from there and his future seemed in doubt after he missed part of training camp following minor knee surgery.
The Browns kept all 10 players they drafted this year, including cornerback Howard Wilson, who will start the season on the physically-unable-to-perform list.
Rookie Zane Gonzalez, a seventh-round pick, won a close battle for the kicking spot over Parkey, who kicked well last season after a rough start.
''We could've went either way to be very honest with you because Cody has done some good things here, but Zane came in and proved that we did a great job in making the selection in drafting him,'' Jackson said. ''He held his own, guy obviously nailed a 53-yarder the other night (in Chicago) and he's done a great job thus far in camp and kicks the ball out of the end zone whenever we need him to do so.''
After going 1-15, Cleveland will have first dibs on the waiver wire. Last year, the Browns claimed five players, including three who made this year's 53-man roster.
---
For more NFL coverage: http://www.pro32.ap.org and http://www.twitter.com/AP-NFL
---
---