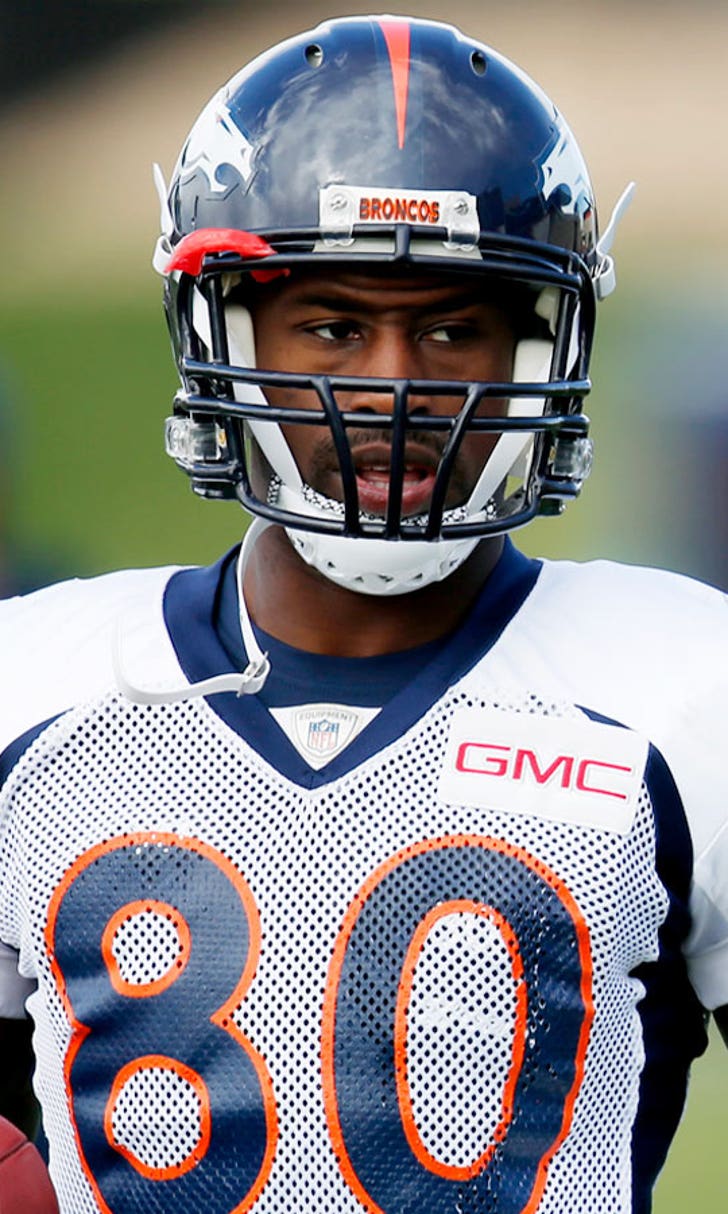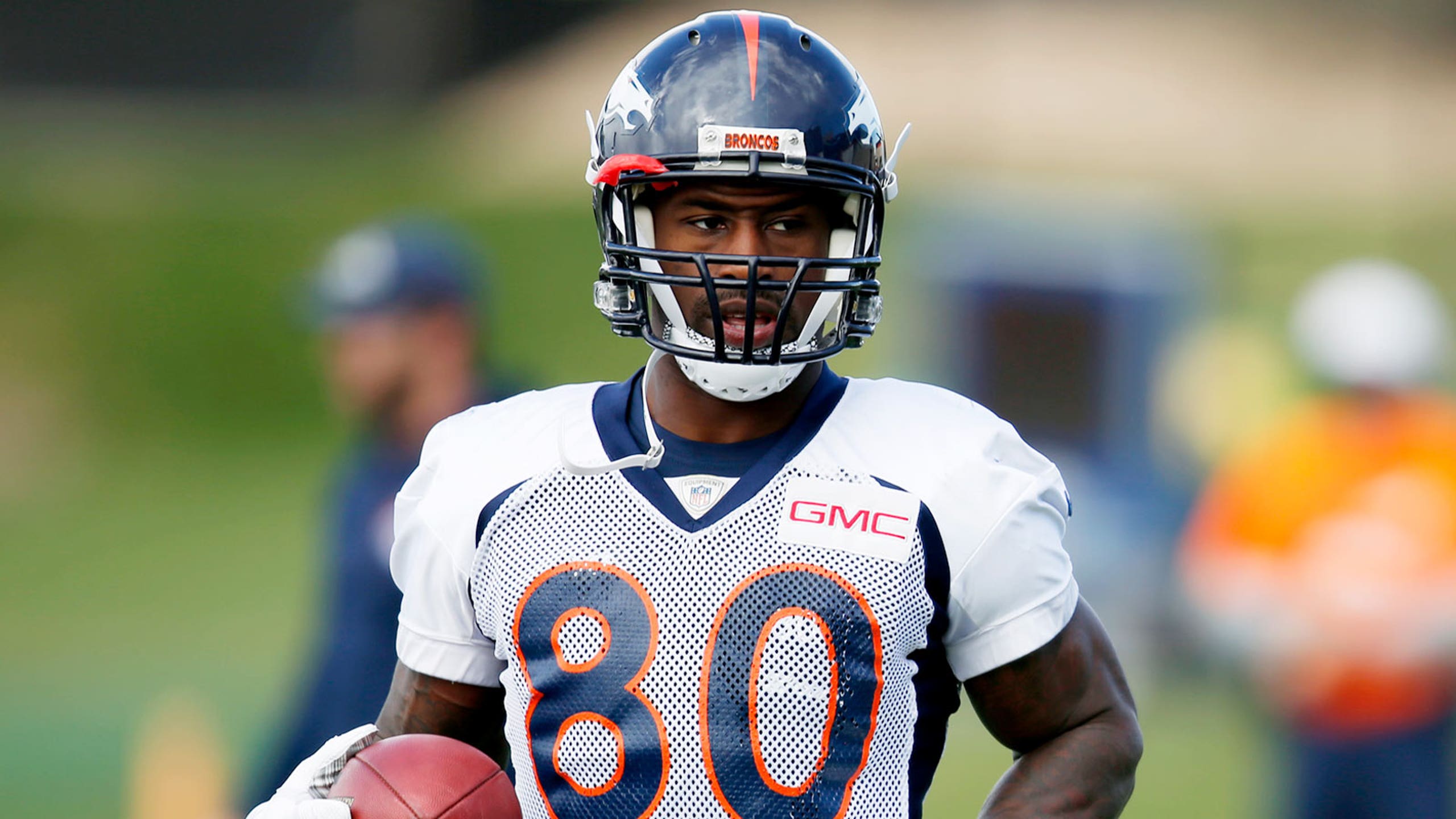 Broncos welcome Vernon Davis to the mix, place OT Ty Sambrailo on IR
BY foxsports • November 4, 2015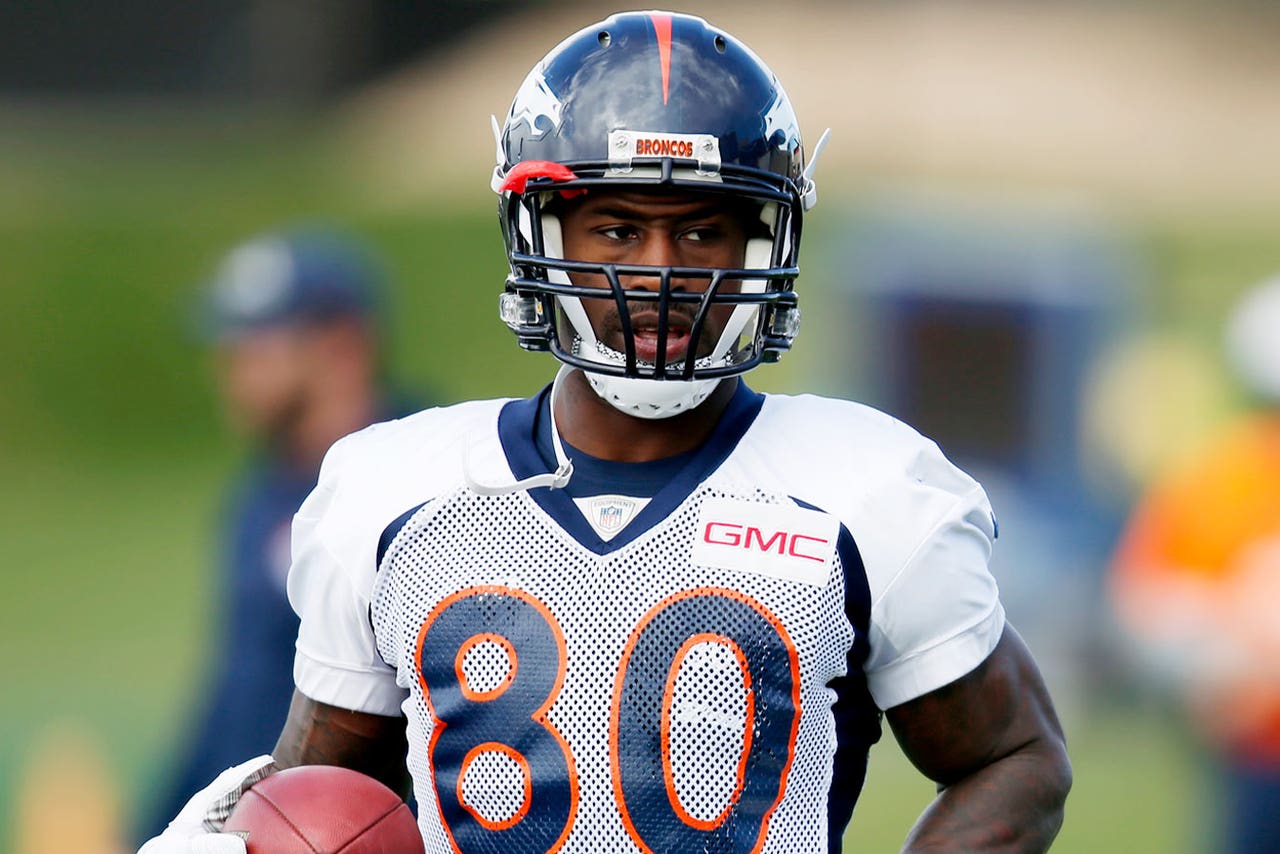 ENGLEWOOD, Colo. (AP) -- Vernon Davis may need a GPS to get around Denver for a while. He's already found what was missing in his beloved San Francisco in his first full day of practices and meetings with the unbeaten Broncos on Wednesday.
After getting in some extra work with Peyton Manning, the two-time Pro Bowl tight end said he felt the "energy" and "synergy" that he hadn't felt since the 49ers reached the Super Bowl following the 2012 season.
"Last time I felt that energy was when we were winning those games," Davis said. "... Right now, I feel like we have that. I've never played with Peyton. I've never played in an offense like this before. I don't know what's going to happen, but I know it's going to be damn good."
The Broncos (7-0) acquired Davis from the Niners (2-6) in a low-risk trade for late-round draft picks Monday. They're trying to get him up to speed so that he can play Sunday at Indianapolis -- against his brother, Colts cornerback Vontae Davis.
"It will be pretty cool to have my whole family come and see me compete against my brother, but this game isn't really about me and my brother. It's bigger than that," the tight end said. "It's about winning a game and just adding to what these guys have accomplished here before I arrived."
Davis spent his first 9 1-2 seasons in San Francisco, where he's the career leader at his position in catches, yards and touchdowns.
Asked why he went from catching 13 TD passes in 2013 to two last year and none this season, Davis said: "Everyone is asking that question, where did I go? Where did I go? Where did I go? If you look at San Francisco, look at the year when I started to drop off. What happened with the team? They started to fall all in. There were so many things going on, so much turmoil. No one really excelled. No one really had success.
"As a team, we didn't have success. If the team's not having success, the chances are that I'm not going to have success. That's what it is," Davis said. "Look at them now. They've only won two games. It's hard and it's tough to be able to play with a team where you just don't have everything that you need."
Davis said he was surprised when 49ers GM Trent Baalke asked to see him Monday and told him of Denver's interest.
"I was like, `Wow, Denver? Really? That'd be an amazing place to go to, I mean Peyton Manning's there. Are you kidding me?'" Davis recounted. "It was a very emotional day for me during that time, telling everyone goodbye and my teammates, seeing them for the last time."
Working with Manning, Davis said, was "kind of overwhelming. Peyton is one of those guys that every wide receiver dreams about having. I've been dreaming about Peyton since I left college."
That's not something he told Manning on their first day together.
"Where I came from, I just had to accept what I had," Davis said. "Not knocking those guys. Colin (Kaepernick) and Alex (Smith) were really good. They were good at their craft. They were good quarterbacks, but we're talking about Peyton Manning. It's a whole other level."
With Davis on hand, Broncos coach Gary Kubiak finally has a full contingent to run the kind of multiple tight end sets that he prefers. He went into a game at Cleveland last month with just two tight ends in Virgil Green and Owen Daniels and only Green came out of that game healthy.
The Broncos added beefy blocker Richard Gordon to the mix. His presence, along with a healthier O-line coming off the bye week, showed up in Denver's 29-10 win over Green Bay on Sunday night when the tight ends topped 100 yards on a half-dozen receptions.
And now they have a speedy playmaker who can really stretch the middle of the field.
"We have a good group now," Kubiak said. "We have a good group to work with and a lot more options to work with."
For a tight end, Davis said Denver is nirvana.
"Last night, I was just lying in my bed and I just couldn't sleep," he said. "I was like, `I'm here in Denver with Kubiak and Peyton. This is going to be fantastic.'"
---
---