Tyron Smith
Tyron Smith
Benching Dak Prescott would be a major overreaction for the Cowboys
Published
Dec. 14, 2016 8:37 a.m. ET

The Dallas Cowboys lost their 11-game winning streak Sunday night against the New York Giants, and, boy, was it ugly. With the loss, Dallas not only failed to clinch a first-round bye, but the Giants are now still in the hunt for an NFC East title.
The overwhelming reaction to the loss was that the Cowboys have been exposed, Dak Prescott is just an average rookie and Dallas is no longer a Super Bowl favorite with him at quarterback. Sure, Prescott had the worst game of his career, completing just 17 of 37 passes for 139 yards and a touchdown. He doubled his interception total to four, was sacked three times (fumbling once) and outside of a 31-yard touchdown pass to a wide-open Terrance Williams, Prescott didn't make a single impressive throw.
His disastrous outing has some fans calling for Tony Romo to be vaulted into the starting lineup with many pointing to the rookie quarterback as the reason for Dallas' disappointing loss.
Blaming Prescott for the loss isn't unwarranted, but calling for him to be benched is. Sitting him on the sideline would be a knee-jerk reaction and absolutely the wrong move.
In the words -- word, really -- of one Aaron Rodgers: "R-E-L-A-X."
Deep breaths, people. The Cowboys are 11-2, have already secured a playoff berth and with Seattle's loss are still likely to lock up home-field advantage in the NFC. They simply ran into an outstanding defense that had the perfect formula for stopping Prescott.
The Giants executed a picture-perfect defensive game plan. Sans Jason Pierre-Paul, New York still cooked up plenty of pressure. Olivier Vernon didn't dominate Tyron Smith, but he put his share of heat on Prescott off the left side. Romeo Okwara and Damon Harrison also showed up in the stat sheet and on film, making Prescott uncomfortable in the pocket.
When Prescott was pressured, he was unable to escape and run for first downs as he's done so often this season. The Giants contained him on the edges, forcing him to step up in the pocket rather than escaping around the side for a big gain. When they blitzed Prescott, they got home, batted passes and made him throw it before he was ready to. Janoris Jenkins shut down Dez Bryant, Jason Witten was a non-factor and Cole Beasley didn't see nearly enough passes thrown his way.
Again, it was ugly and Prescott looked every bit like the rookie that he is, but the Cowboys will be fine – and so will their rookie QB.
The Cowboys face a tough test in the Buccaneers next week, once again playing in primetime. Prescott is quickly learning what it takes to be the quarterback of "America's Team," and playing under the bright lights is a huge part of that. The Bucs are as hot as any team in the NFL, and their defense is playing outstanding football, but they don't have the personnel that New York and Dallas' previous opponent, Minnesota, have.
They don't have a playmaking safety like Landon Collins or Harrison Smith. They don't have a shutdown cornerback like Jenkins or Xavier Rhodes. Not many teams do, to be honest. And that's exactly why Dallas will rebound and get back on the right track.
Unless the Cowboys see the Giants again in the playoffs, they won't face another defense like New York's. The Seahawks were shredded by Aaron Rodgers without Earl Thomas on the field, Detroit isn't strong on defense and Atlanta hasn't been great on that side of the ball all year. Prescott has just run into two teams that had the right personnel to take away what Dallas likes to do on offense.
There's simply no need to bench the rookie just yet. Yes, he's failed to throw for more than 200 yards in three straight games. And yes, he hasn't played as well as he was in the middle of the season. But that's more about the teams he's faced and the circumstances surrounding the games than it is his inability to play quarterback all of the sudden. He's 2-1 in those games with four total touchdowns and just two interceptions.
If he lays an egg against the Buccaneers and the Cowboys lose their second straight, it'd be fair to at least discuss who should start at quarterback. But not yet. The Cowboys have committed to Prescott as their starter, and turning their back on him after one bad loss would be a huge mistake. They could risk losing him mentally as well as the locker room, which is full of guys who have stood by Prescott all season.
Give him some leeway after facing two of the best defenses and pass rushes in the NFL in back-to-back weeks. Not many quarterbacks would have come out of those games with picture-perfect stats, and these are lessons Prescott can draw from when the Cowboys are in the playoffs.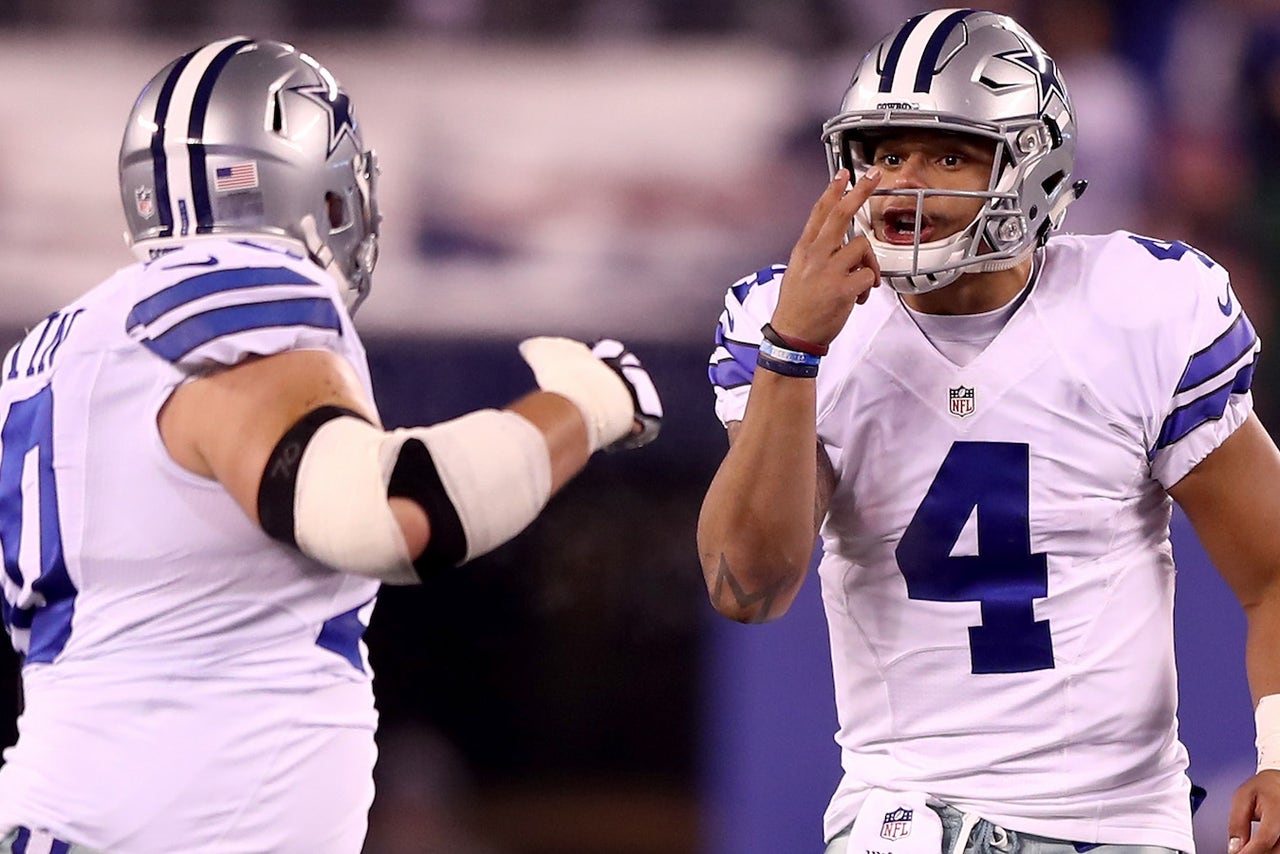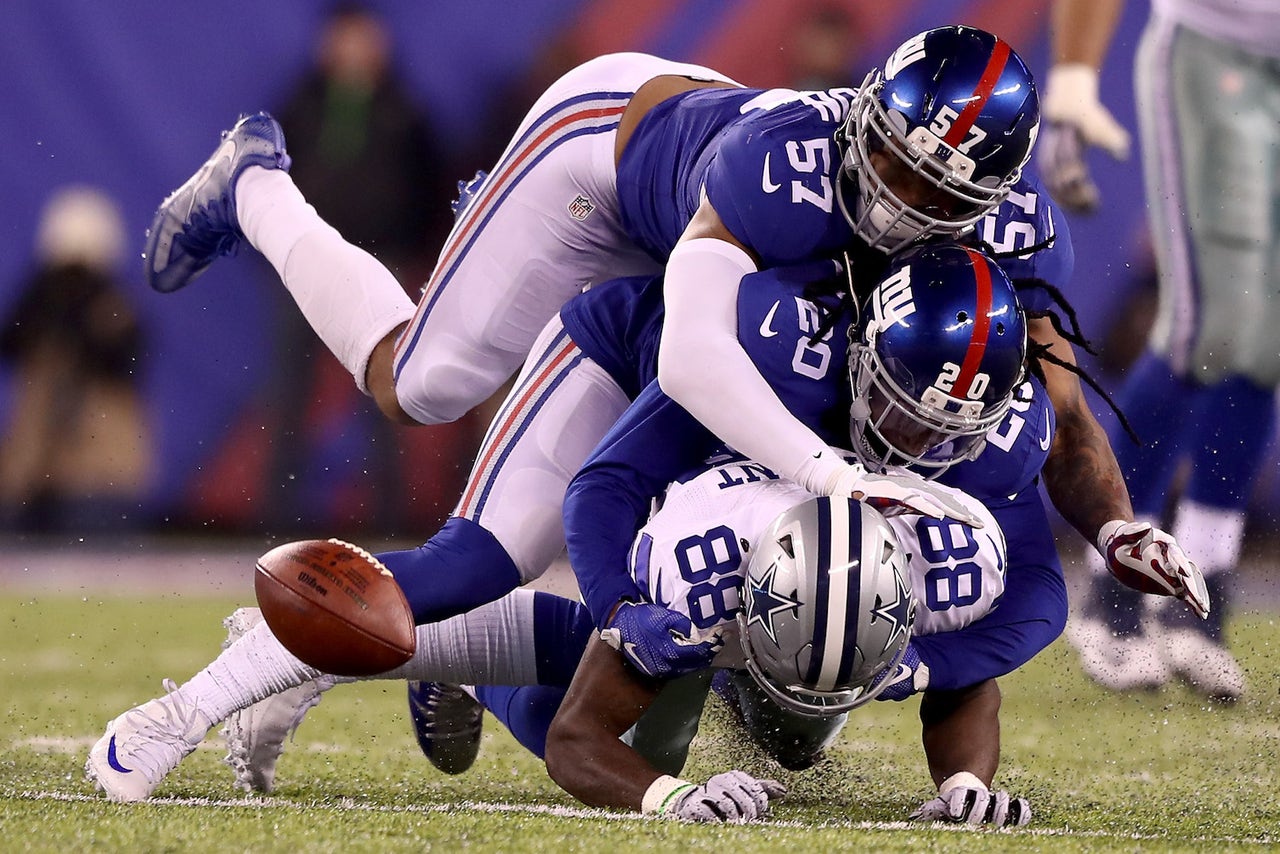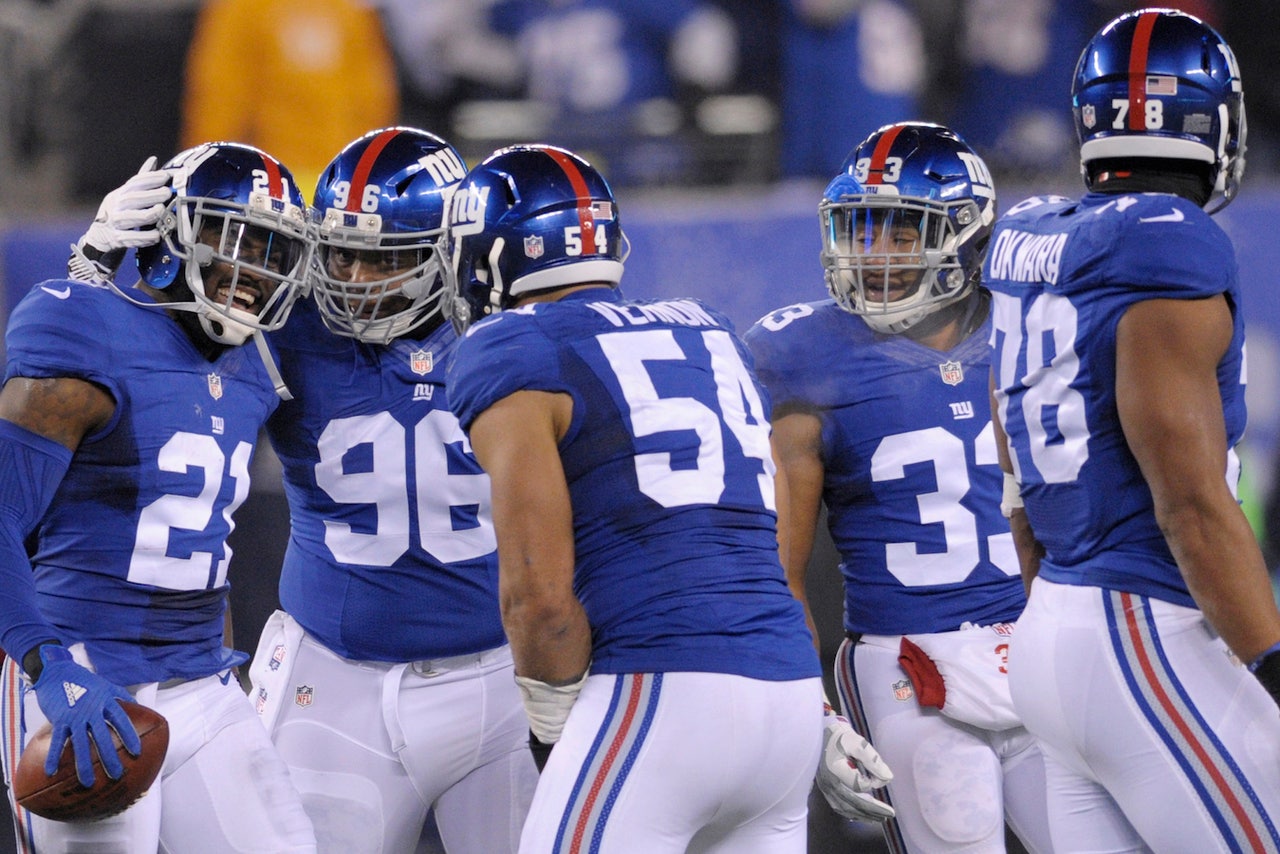 ---
---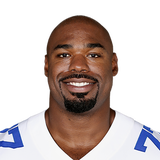 Get more from Tyron Smith
Follow your favorites to get information about games, news and more
---