Alex Okafor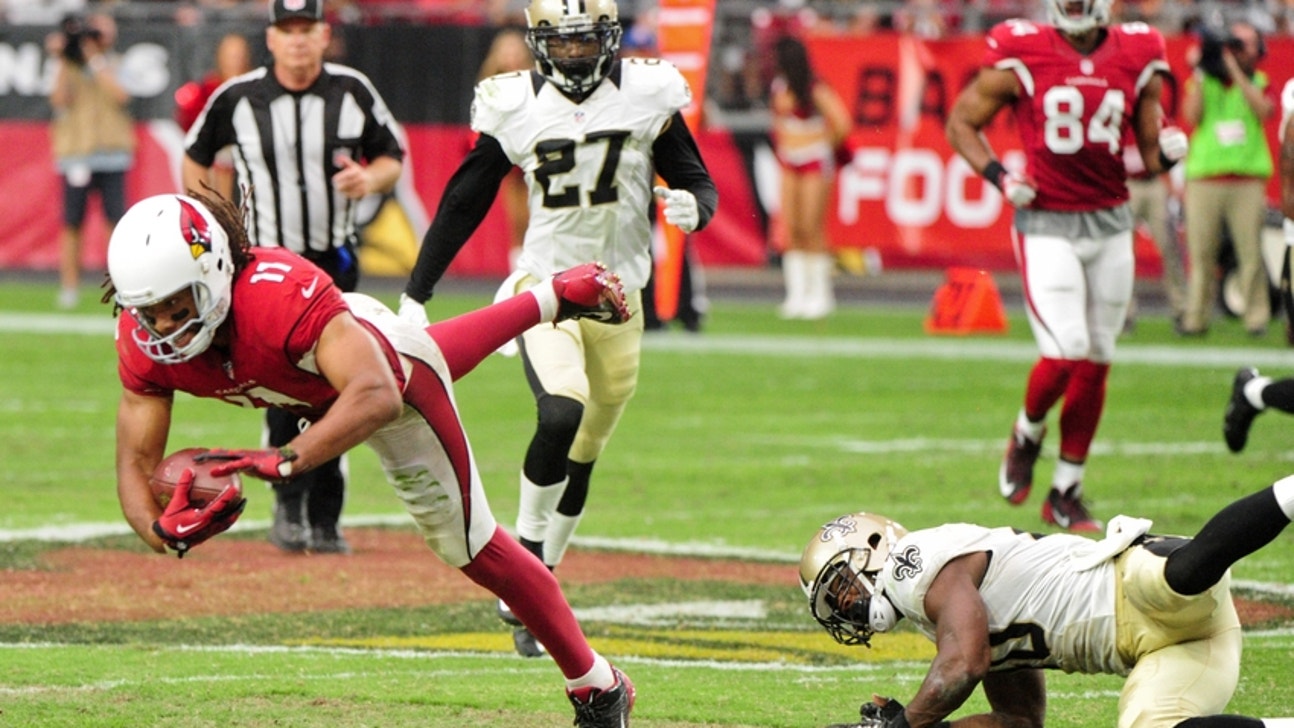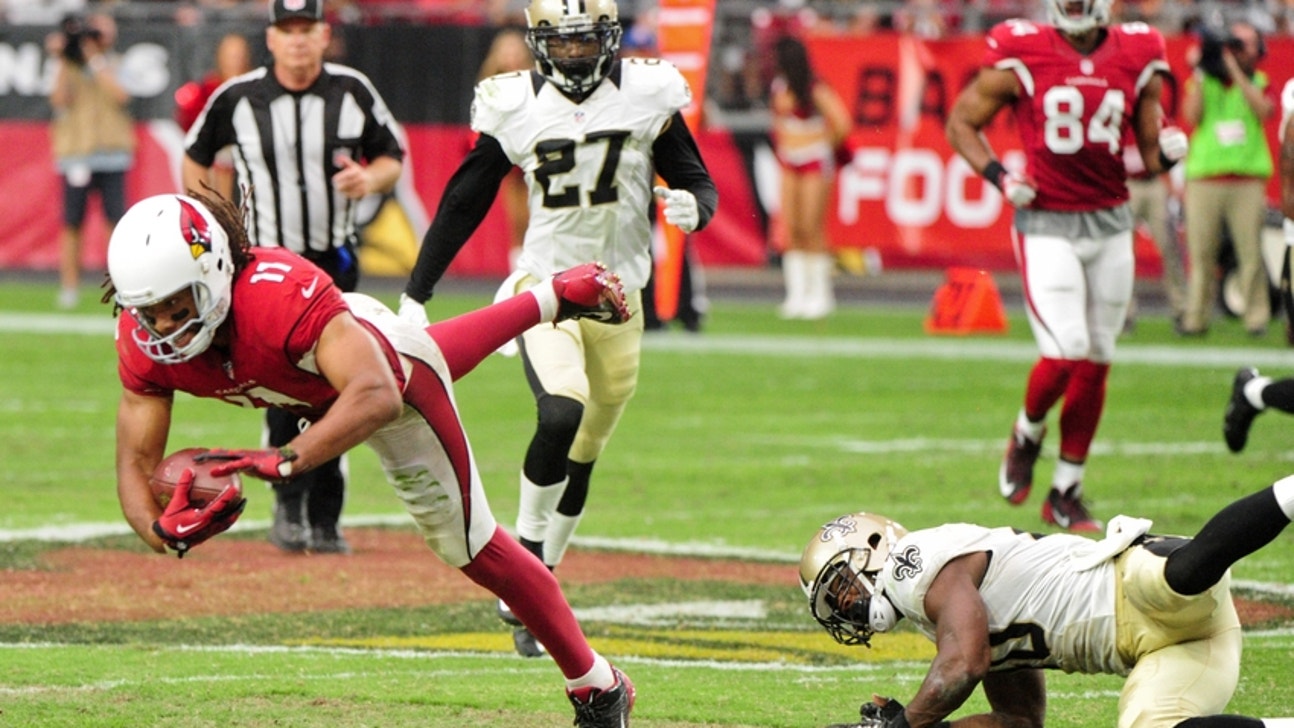 Alex Okafor
Arizona Cardinals vs New Orleans Saints: Preview, prediction
Updated
Mar. 5, 2020 2:19 a.m. ET

Fansided, Scott Allen/FanSided via Raising Zona
Sep 13, 2015; Glendale, AZ, USA; Arizona Cardinals quarterback Carson Palmer (3) against the New Orleans Saints at University of Phoenix Stadium. The Cardinals defeated the Saints 31-19. Mandatory Credit: Mark J. Rebilas-USA TODAY Sports
The Arizona Cardinals play their last home game of the 2016 season on Sunday
The Arizona Cardinals home portion of the 2016 regular-season schedule comes to an end on Sunday as they face the New Orleans Saints.  The Saints lost 31-19 to the Cardinals in 2015 in Glendale to open the season.
What: Arizona Cardinals vs New Orleans Saints
Where: University of Phoenix Stadium, Glendale, AZ
When: 2:05 p.m.
TV: Fox 10 (Chris Myers, Ronde Barber)
Radio: Arizona Sports 98.7 (Dave Pasch, Ron Wolfley); SiriusXM 233 (Internet 800)- Cardinals feed, SiriusXM 225 (Internet 820) – Saints feed
What looked like a possible playoff matchup just a few weeks ago has been reduced to loser gets mathematically eliminated from the NFC playoffs with the winner also holding that possibility.  It is what it is.
The Saints come in a 5-8 while the Cardinals, who are 4-2-1 at home this season, are 5-7-1.  They have to win out and hope the Tampa Bay Buccaneers, Minnesota Vikings, and Green Bay Packers all lose out.  In other words, no chance.
The Cardinals have made a great number of moves with their roster this past week with injuries and other events.  How much the Cardinals play their regular starters remains to be seen over the last three weeks.  Best guess is you will still see many of them up until the point math has officially ended their playoff chances.
Sep 13, 2015; Glendale, AZ, USA; Arizona Cardinals quarterback Carson Palmer (3) throws while under pressure from New Orleans Saints defensive end Cameron Jordan (94) during the first half at University of Phoenix Stadium. Mandatory Credit: Matt Kartozian-USA TODAY Sports
The Cardinals offense looked anemic last week at Miami.  Of course the weather did play a part but once again, the Cardinals waited until it was too late to wake up and get some touchdowns.
The Cardinals were able to tie the Dolphins before losing in overtime thanks to a couple of Carson Palmer touchdowns.  With receiver Michael Floyd no longer on the team (and has since been picked up by the New England Patriots), look for the Cardinals to try and use J.J. Nelson a lot.
Nelson has been much more involved over the last couple of weeks.  He had a great 56-yard end-round touchdown run and also caught a touchdown pass.  With injury to John Brown, Nelson becomes the number two receiver.
The Saints defense can be scored upon as well. The Saints have given up the ninth-most yards-per-game so far in 2016 with 366.7-yards-per-game given up.  The Cardinals offense is 10th in the league in yards-gained at 363.8 per game.
The Cardinals offensive line continues to be patch-work.  Tackle D.J. Humphries is officially out for Sunday.  He is still in concussion protocol.  Tackle Ulrick John was placed on injured reserve.  Tackle Givens Price was promoted off the practice squad.
Look for a higher-scoring game from both sides.  Both teams scoring over 30-points would not be surprising.  As long as Palmer has receiver Larry Fitzgerald and running back David Johnson both healthy, the Cardinals should still be able to move the ball.  It will be a matter of putting the ball in the end zone or not.
Sep 13, 2015; Glendale, AZ, USA; New Orleans Saints quarterback Drew Brees (9) is sacked by Arizona Cardinals outside linebacker Alex Okafor (57) during the second half at University of Phoenix Stadium. Mandatory Credit: Matt Kartozian-USA TODAY Sports
The Saints still have Drew Brees at quarterback. But for how long?  This may be the last chance the Cardinals get to see Brees in a Saints uniform.
Brees leads the NFL in yards passed for at 4,170-yards for the season.  He has 30 touchdown passes but has also thrown 14 interceptions.
The Cardinals defense took some hits last week.  They lost safeties Deone Bucannon and Tyvon Branch for the season last week.
Local favorite, linebacker Scooby Wright, out of the University of Arizona, was signed by the Cardinals this week off of the Cleveland Browns practice squad.  Hopefully he gets some playing time to show what he can do.  He was someone the Cardinals wanted to bring in after the draft as an undrafted free-agent.
Back to Brees, he still has weapons.  He has receivers Brandin Cooks, Brandon Perriman, and Willie Snead IV.  He also has Coby Fleener at tight end.  Running backs are also a threat when healthy.  They have Mark Ingram and former Cardinals back Tim Hightower.
There is some good news for the Cardinals.  Safety Tyrann Mathieu is going to play on Sunday.  He has missed five of the last six games.
Sep 13, 2015; Glendale, AZ, USA; Arizona Cardinals running back David Johnson (31) against the New Orleans Saints at University of Phoenix Stadium. The Cardinals defeated the Saints 31-19. Mandatory Credit: Mark J. Rebilas-USA TODAY Sports
As previously stated, it should be a high-scoring game.  Both teams may have sub-.500 teams but they are both playoff-caliber teams that have run into issues for one reason or another this season.
Look for a game much like the type of game we saw a couple of weeks ago against the Washington Redskins.  Both teams can play defense when they want to but in this environment, look for a lot of scoring.
With the Cardinals playing their last home game of the season, I would expect a loud crowd despite the playoffs not being on the line.  Don't expect either team to go down without a fight. From a Cardinals perspective, at least they haven't thrown in the towel.  They will keep fighting.
This game will go to the Cardinals.  Cardinals 34 Saints 31
More from Raising Zona
This article originally appeared on
---
---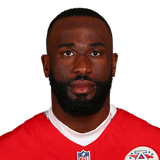 Get more from Alex Okafor
Follow your favorites to get information about games, news and more
---