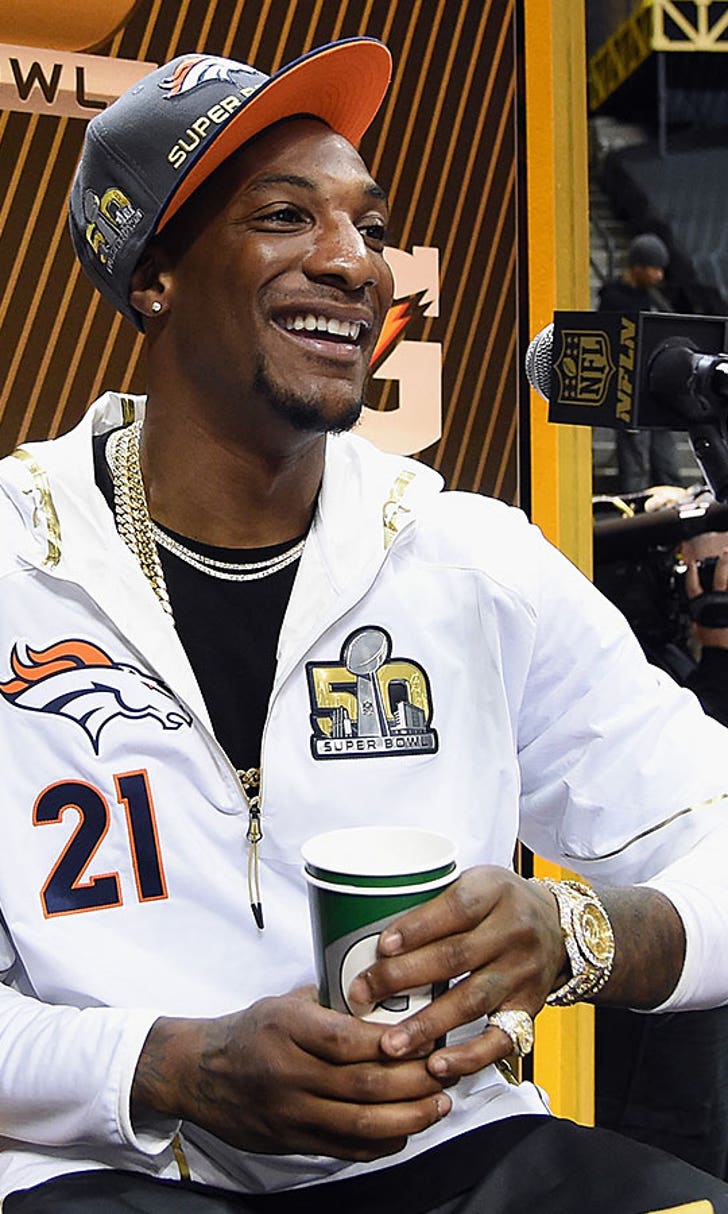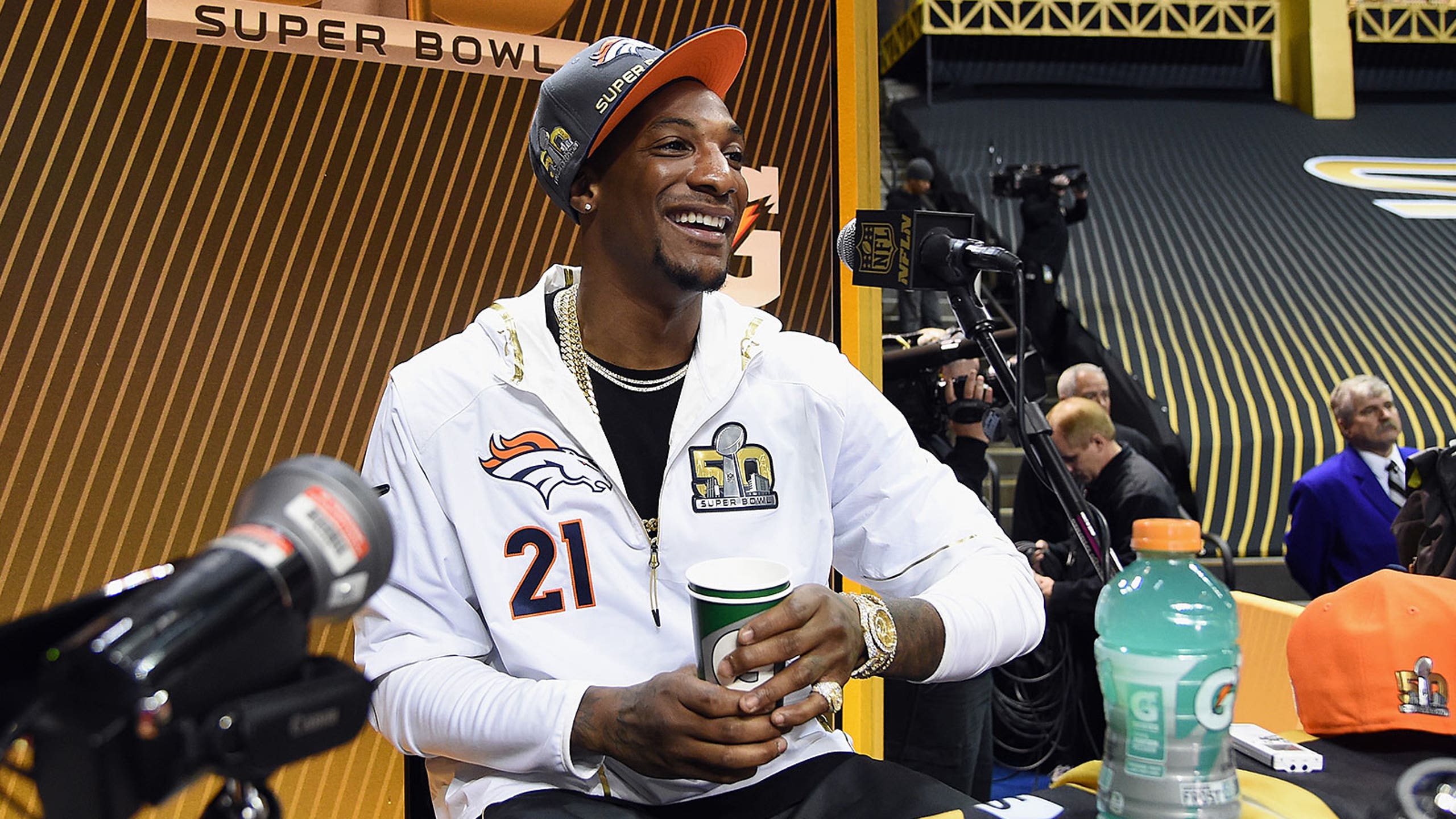 Aqib Talib remembers getting scolded by teacher after dreaming about NFL
BY Ross Jones • February 3, 2016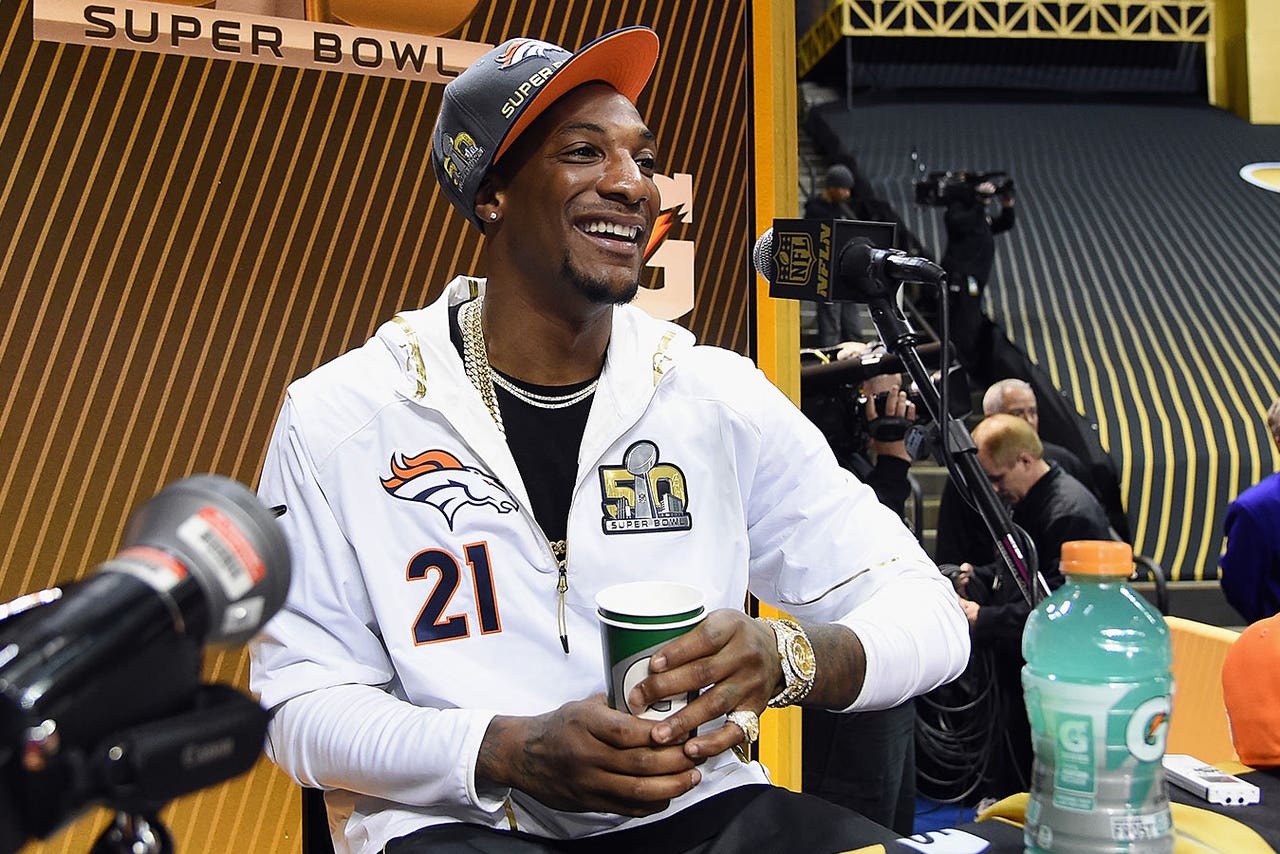 Denver Broncos cornerback Aqib Talib had always dreamed of being a professional athlete.
But not everyone was on board coming up. The three-time Pro Bowl cornerback, who was a first-round pick in the 2008 Draft, recalled a story this week about getting scolded by a teacher when he wrote down his dream of playing in the NFL in school.
Talib realized his dreams long ago, but will have a chance to do it on the grandest stage in Super Bowl 50. 
---
---