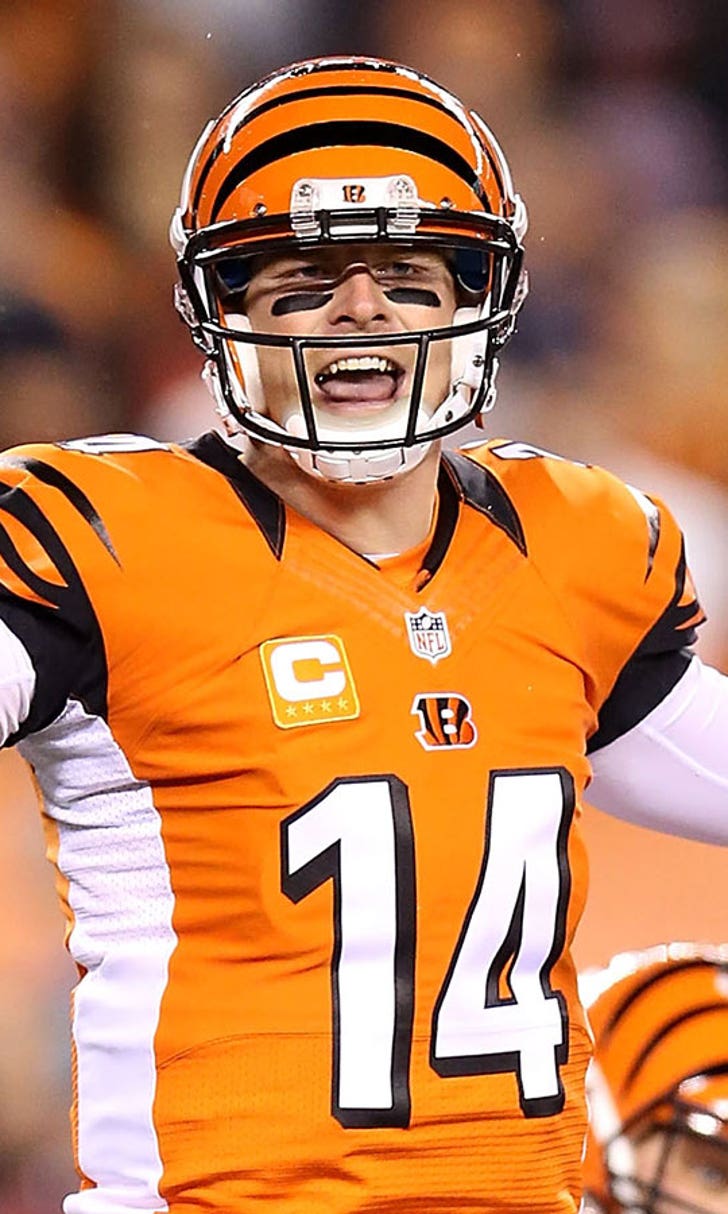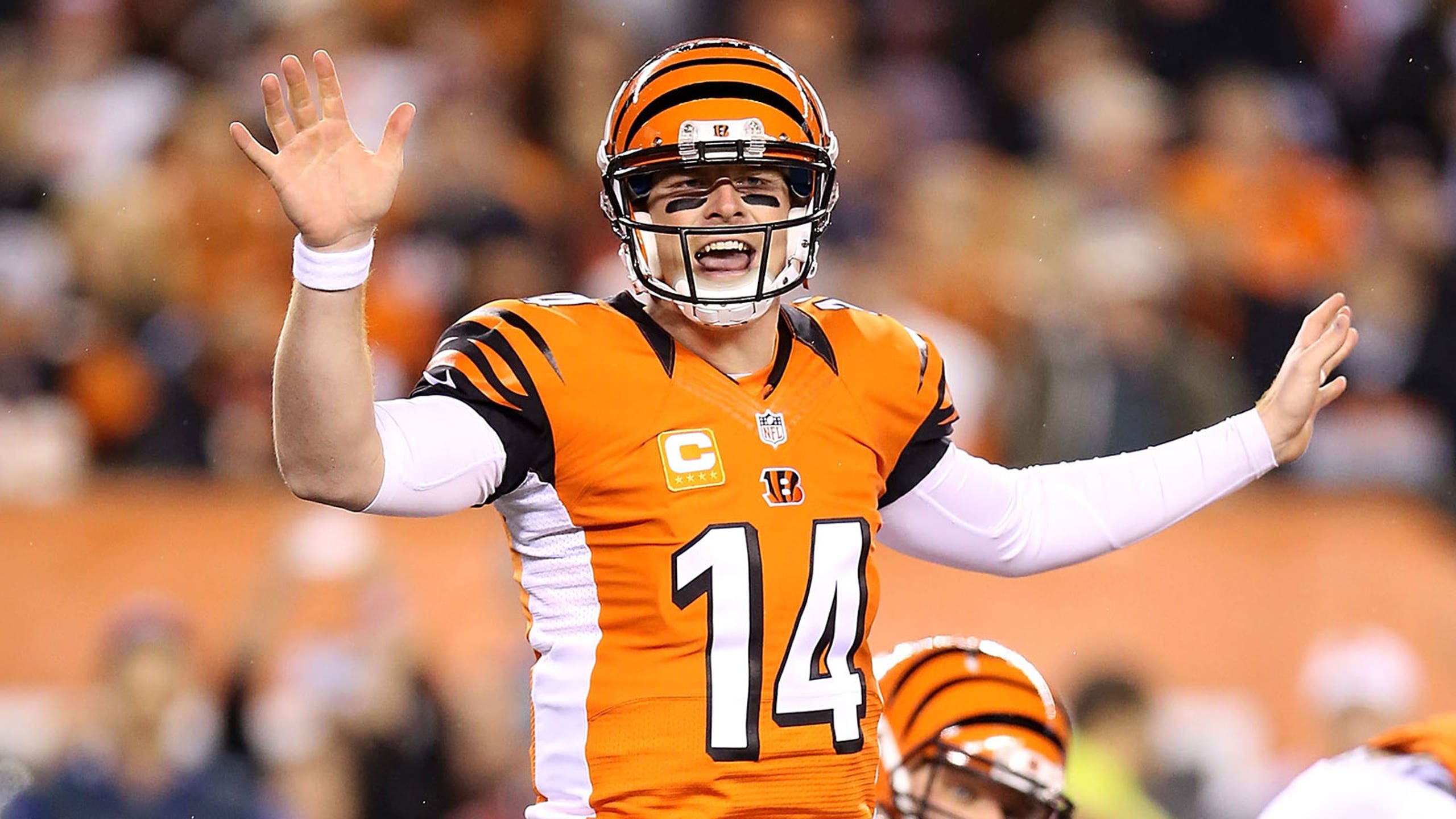 AFC North Notebook: Bengals in danger of dropping two in a row
BY foxsports • November 17, 2015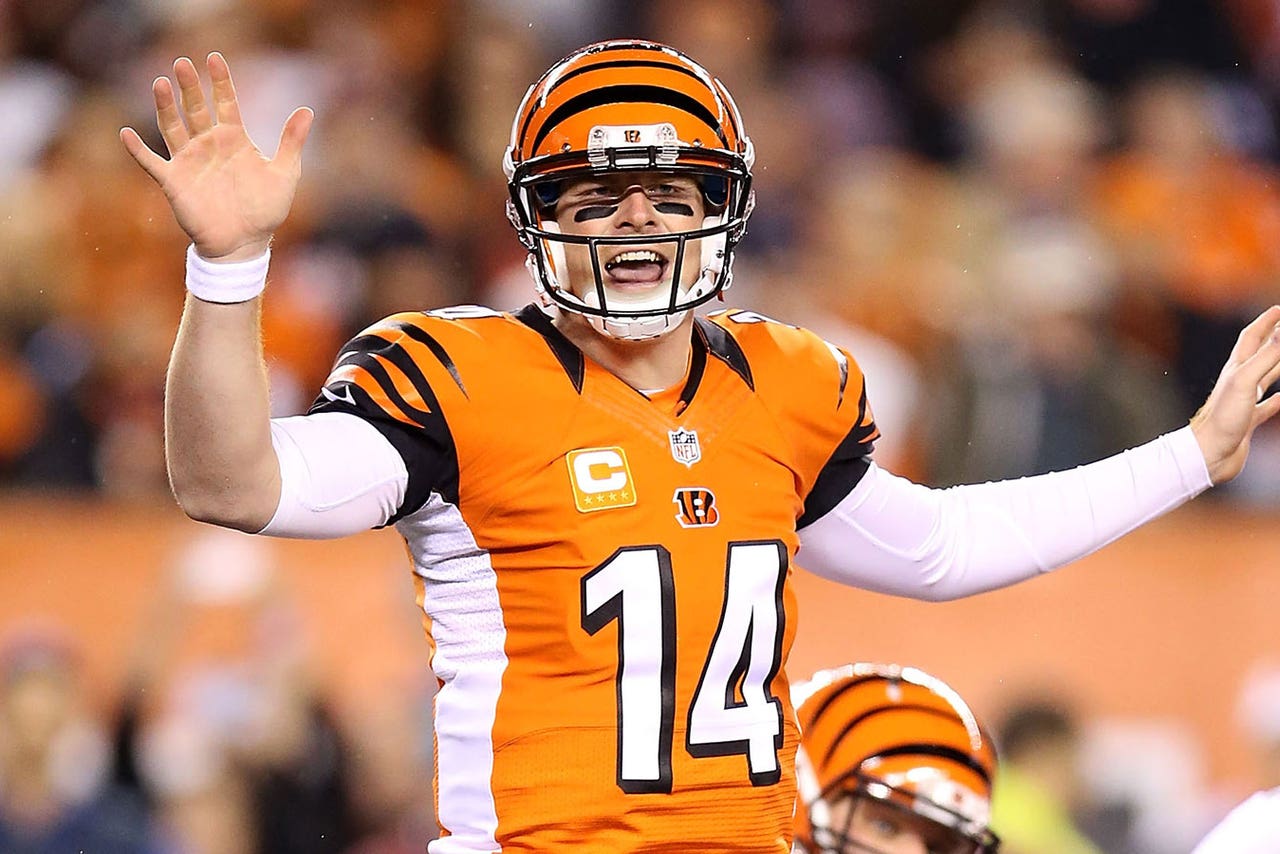 The Cincinnati Bengals are now 8-1 after their offense hit a Texan-sized wall Monday night. Just when it seemed that Andy Dalton and the Bengals exorcised their prime-time demons, they reared their ugly head again in a stunning 10-6 home loss to Houston. Dalton didn't get much help from his teammates as tight end Tyler Eifert had three crucial drops and A.J. Green coughed the ball up on the final drive to seal their first loss of the season.
Dalton and company will go right back under the lights Sunday night as they'll visit Carson Palmer and the 7-2 Arizona Cardinals. The Cardinals have the top-ranked offense in the NFL to go with the No. 3 defense. A loss in Arizona would give the Bengals their first back-to-back defeats since falling to Miami and Baltimore in 2013.
Cincinnati really needs to get its running game off the ground to help take the pressure off of Dalton, who has been the driving force for the offense until now. Jeremy Hill had another unproductive game with just 15 yards on seven carries against Houston. Sooner or later, the Bengals are going to have to give Giovani Bernard -- who is averaging 2.2 yards more per carry -- a larger share of the load.
The Bengals, who have had four straight one-and-done postseasons, could surely use a first-round bye and currently hold a one-game lead over Denver (7-2) for the No. 2 seed in the AFC behind 9-0 New England.
Steelers hoping to heal up some during bye week
Pittsburgh (6-4) won't be getting Le'Veon Bell back, but getting Ben Roethlisberger back to full speed is essential to making a playoff run. Roethlisberger was supposed to use the Cleveland game to rest his injured foot, but he was pressed into action in the first quarter after Landry Jones went down with a sprained ankle. The foot may have slowed Big Ben down physically, but he had no problem picking apart the Browns defense with the help of Antonio Brown and Martavis Bryant.
The one big surprise was DeAngelo Williams' inability to get going against the Browns' NFL-worst rush defense. Williams ability to produce is crucial to maintain balance on offense and it will be interesting to see if the 10-year veteran is able to hold up under a heavy load of reps down the stretch.
It's Johnny Football time
The Browns have handed their quarterback reins to Johnny Manziel for the rest of the season, assuming he is able to stay healthy. Manziel's stint as the starter last season lasted all of five quarters as he went down with a hamstring injury in Week 16 and never saw the field again. At 2-8 and entering a bye, the Browns had no choice but to give Manziel a shot at proving he has what it takes to be the franchise's quarterback of the future.
Manziel is coming off the best statistical performance of his career when he more than doubled his previous career high with 372 passing yards against the Steelers. Manziel showed command of the offense, as well as a willingness to hang in the pocket and trust his reads, which he came under fire for not doing the previous week in Cincinnati.
Browns and Ravens in contention for No. 1 pick
Cleveland and Baltimore are among six teams with just two wins this season. While chasing the first-overall draft pick is nothing new to the Browns, the Ravens are in unchartered territory. The Ravens have been unable to catch a break this season as their seven losses have come by a combined 32 points. Their minus-26 point differential is one point better than both the Texans and Colts, who share the AFC South lead at 4-5. Of course it doesn't help when the officials cost you a game as they did Sunday against Jacksonville.
---
---