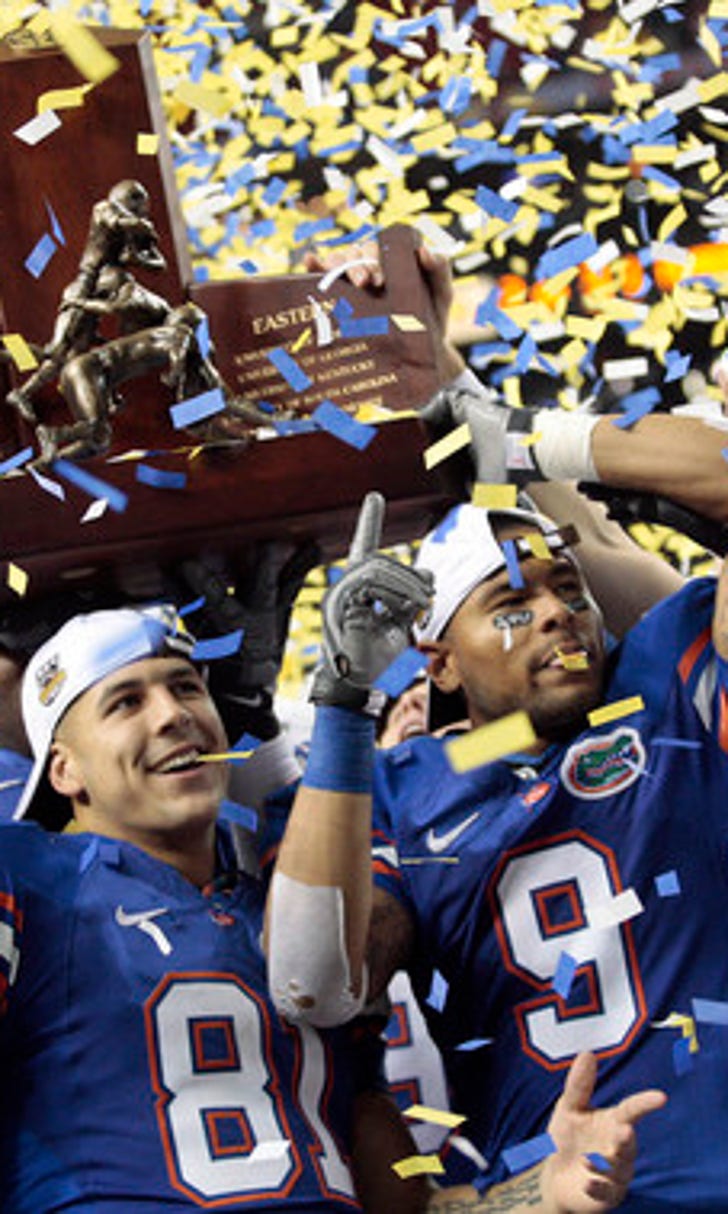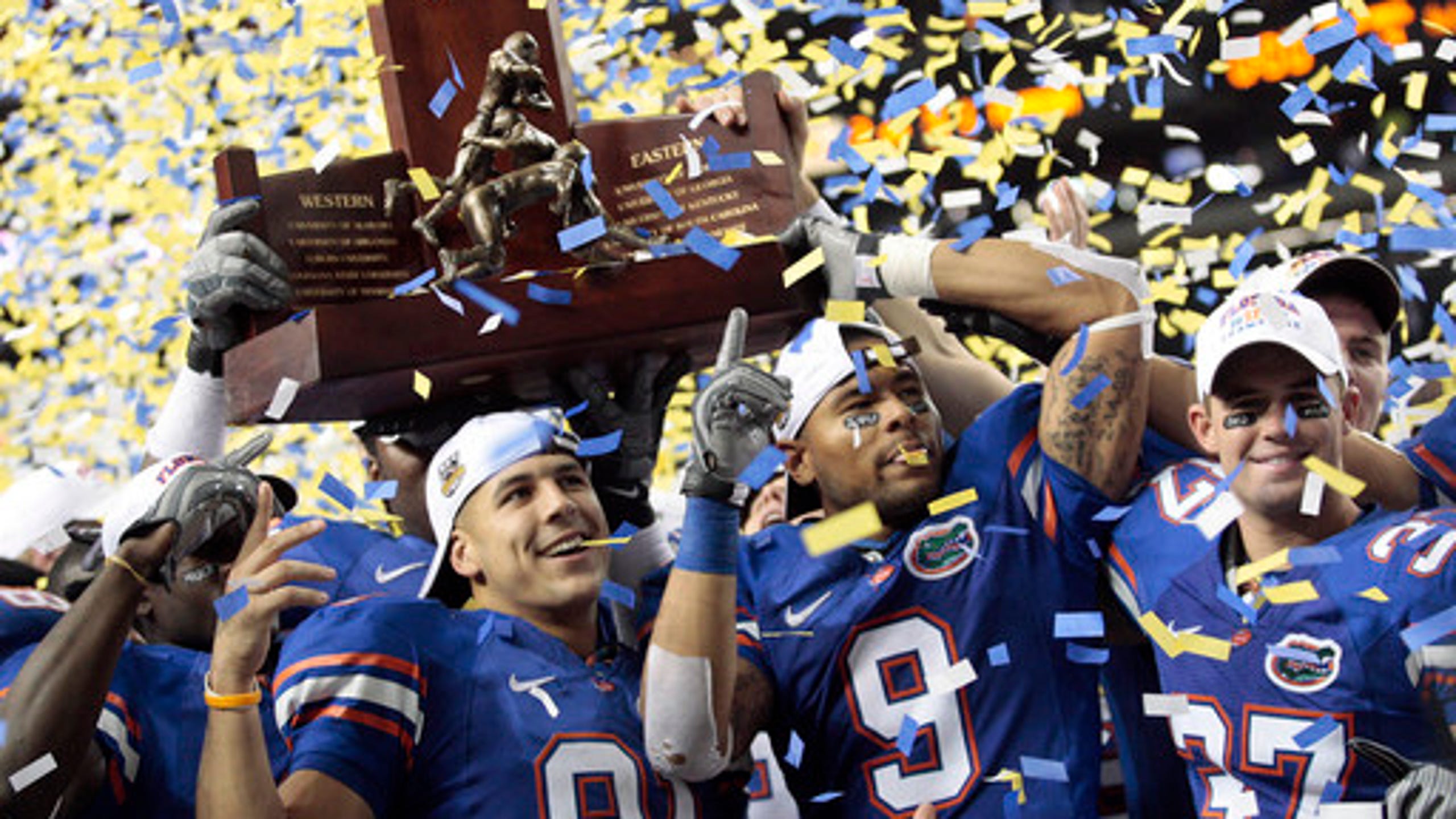 A look at key moments for former NFL star Aaron Hernandez
BY AP • April 19, 2017
BOSTON (AP) Key dates in the life of Aaron Hernandez:
- Nov. 6, 1989: Born in Bristol, Connecticut, a city known as the headquarters of the ESPN sports network. He's the second son of Dennis Hernandez, a former high school football star who played for the University of Connecticut, and Terri Valentine-Hernandez.
- Jan. 6, 2006: Hernandez's father dies from complications from a surgery. Hernandez is a 16-year-old student at Bristol Central High School at the time. He'd later admit he turned to drugs after his father's death.
- September 2007: Hernandez attends the University of Florida after being named Connecticut's Football Player of the Year as a high school senior.
- Jan. 8, 2009: Hernandez helps the Gators defeat the Oklahoma Sooners to earn the school's second BCS championship in three years. He also earns the John Mackey Award bestowed on college football's most outstanding tight end. After the season, forgoes his senior year and enters the 2010 NFL draft.
- June 8, 2010: Hernandez, drafted in the fourth round, signs a four-year contract with the New England Patriots. At 20 years old, he's the youngest player on active roster in the NFL that coming season.
- Feb. 5, 2012: Hernandez is a key player for the Patriots as they roll undefeated through the regular season. But the team loses in to the New York Giants in the Super Bowl.
- July 16, 2012: Two men, Daniel de Abreu and Safiro Furtado, are shot to death in their car as they wait at a red light in Boston's South End neighborhood.
- Aug. 27, 2012: Hernandez signs a five-year, $40 million contract with the Patriots after another strong season.
- Nov. 6, 2012: Hernandez's daughter, Avielle Janelle Hernandez, is born on his birthday. Hernandez also gets engaged to his girlfriend of five years, Shayanna Jenkins, that month and the young family moves into $1.3 million home that Hernandez purchases in North Attleborough, Massachusetts.
- February 2013: An associate, Alexander Bradley, is shot in the face in Florida. Bradley files a lawsuit alleging that Hernandez shot him after they argued at a strip club.
- June 17, 2013: The body of Odin Lloyd, a semi-professional football player who was dating the sister of Hernandez's fiancee, is found about a mile from Hernandez's mansion in North Attleborough, Massachusetts.
- June 26, 2013: Hernandez is arrested on a murder charge in Lloyd's slaying and taken from his home in handcuffs. He later pleads not guilty. The Patriots release him hours after his arrest.
- May 15, 2014: Hernandez is indicted on two counts of first-degree murder and other charges in connection with the shootings of de Abreu and Furtado. Prosecutors say Hernandez was angry because de Abreu accidentally bumped into him at a nightclub while dancing, spilling his drink. Hernandez's lawyers say he is innocent.
- Jan. 9, 2015: Hernandez goes on trial for murder in Lloyd's killing.
- April 15, 2015: Hernandez is convicted of first-degree murder, which carries a mandatory sentence of life imprisonment.
- Feb. 14, 2017: Hernandez goes on trial for murder in the 2012 killings of Daniel de Abreu and Safiro Furtado.
- April 14, 2017: Hernandez acquitted of murder in the 2012 killings of Daniel de Abreu and Safiro Furtado.
- April 19, 2017: Hernandez found hanging by a bed sheet in his prison cell, dies at hospital.
---
---