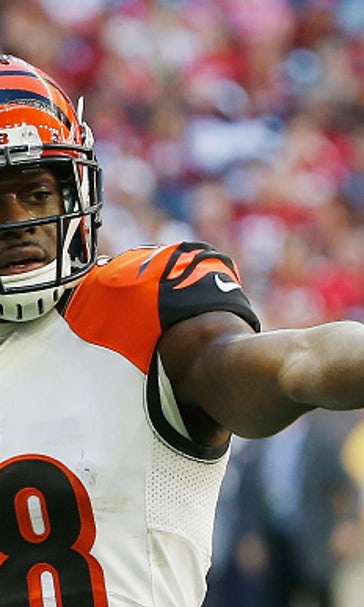 A.J. Green on contract status: I'm not hurting for money
April 21, 2015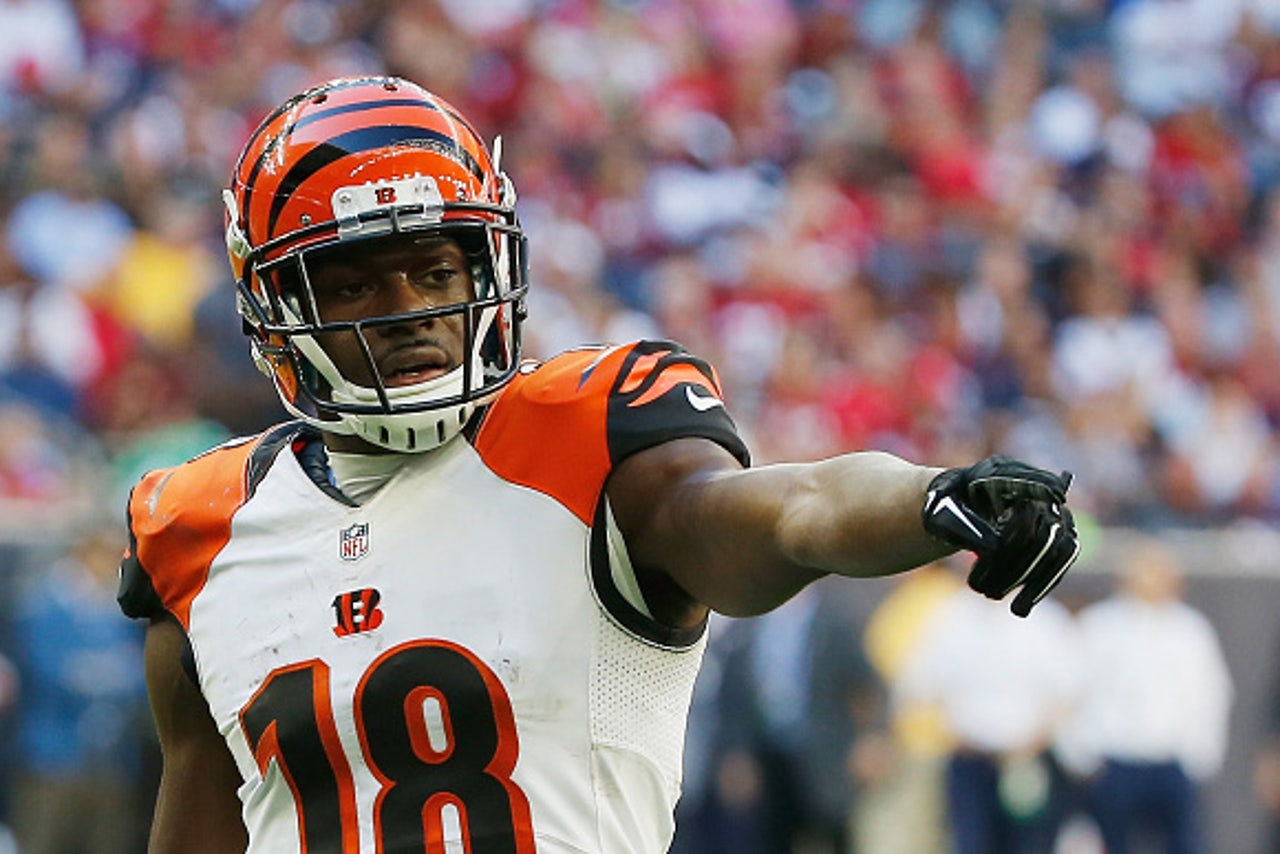 By Rachel Wold
A.J. Green and the Cincinnati Bengals haven't agreed to a long-term contract, but that isn't stopping the wide receiver from showing up to voluntary workouts.
While both parties are pursuing a new deal for Green, he was present at the Bengals' first day of optional conditioning. Geoff Hobson of the team's official website noted what Green said about his mindset:
"I handle the part of playing. I'm not hurting for money. I got my option. That's enough for now. I'm just focused on football. Next year will take care of itself."
Per Chris Wesseling of NFL Media, Green's fifth-year option is comparable to the transition tag at his position because he was a top-10 pick in the 2011 NFL Draft. Green will earn $10.176 million in 2015.
Patience is the key here. Green can wait to set the market with fellow wide receivers Demaryius Thomas (Denver Broncos) and Dez Bryant (Dallas Cowboys), who were both franchise-tagged to delay their free agency until next year.
As for the Bengals' side, they are in no rush to be overly generous too quickly, considering players like Andy Dalton, Vontaze Burfict and Geno Atkins each disappointed after signing major contracts.
Unfortunately for Green, a toe injury hampered him in 2014, and he posted his career-low numbers with 1,046 receiving yards and six touchdowns. However, prior to last season, Green accumulated more catches through three seasons (260) than any other NFL player in history, per Pro-Football-Reference.com.
Green, who said he feels completely healthy, should eventually become one of the highest paid players in his draft class.
More from Sportsnaut:
---
---