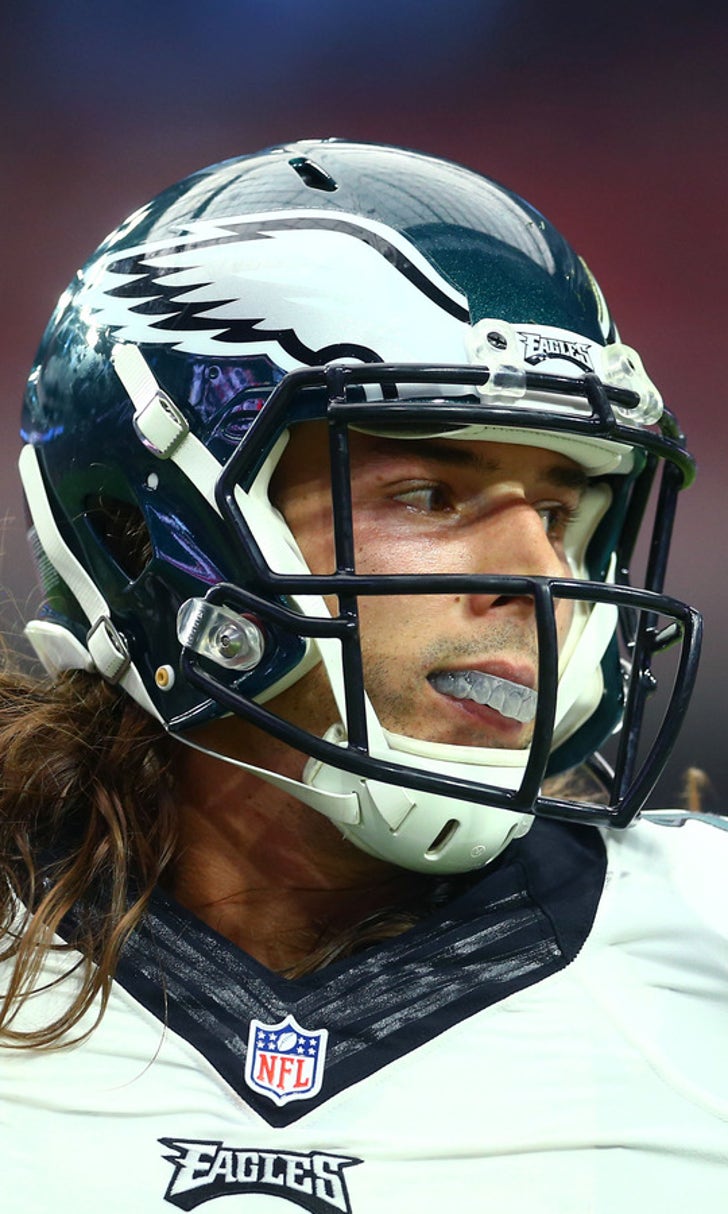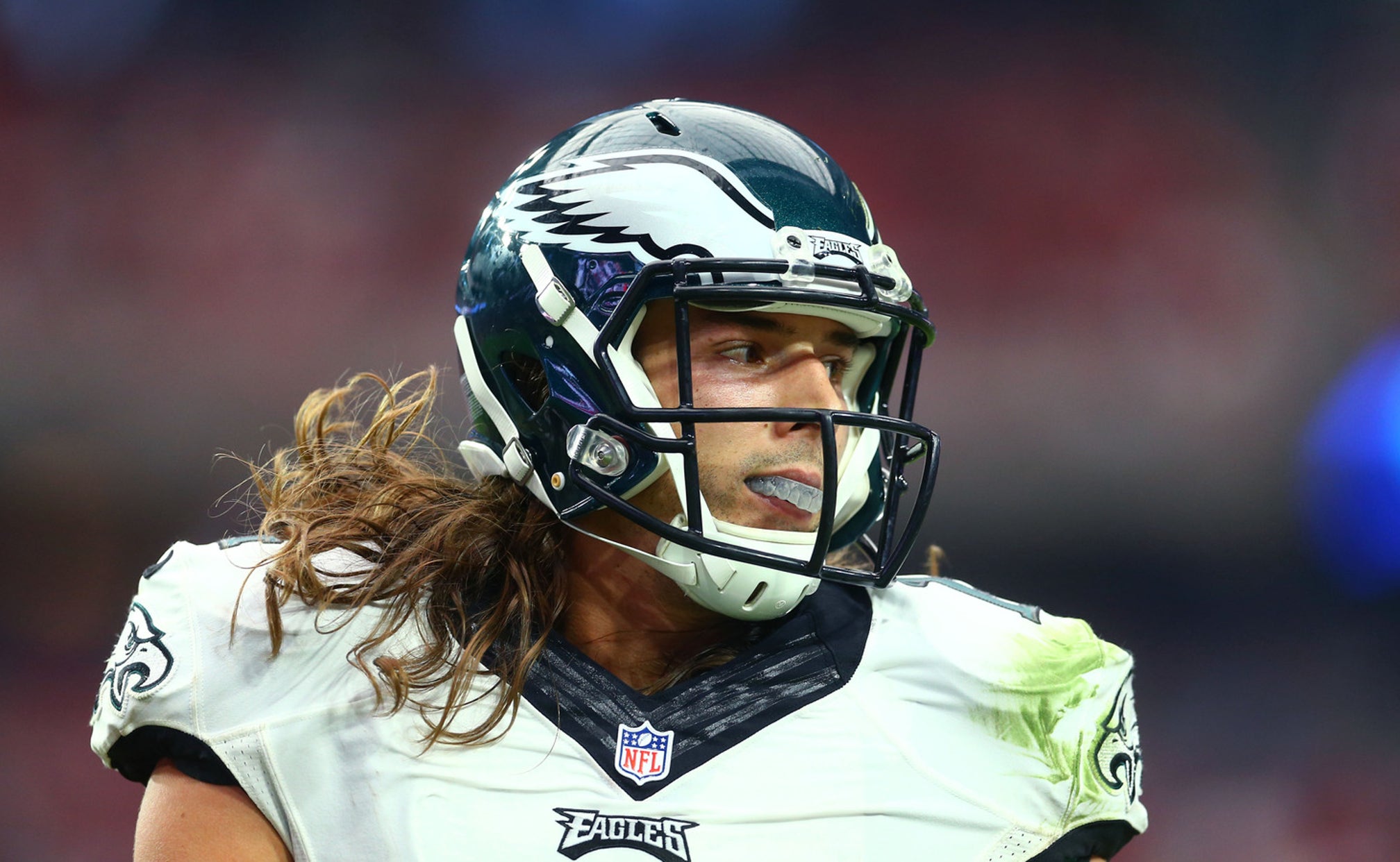 6 players the Eagles must move on from in 2016
BY foxsports • January 20, 2016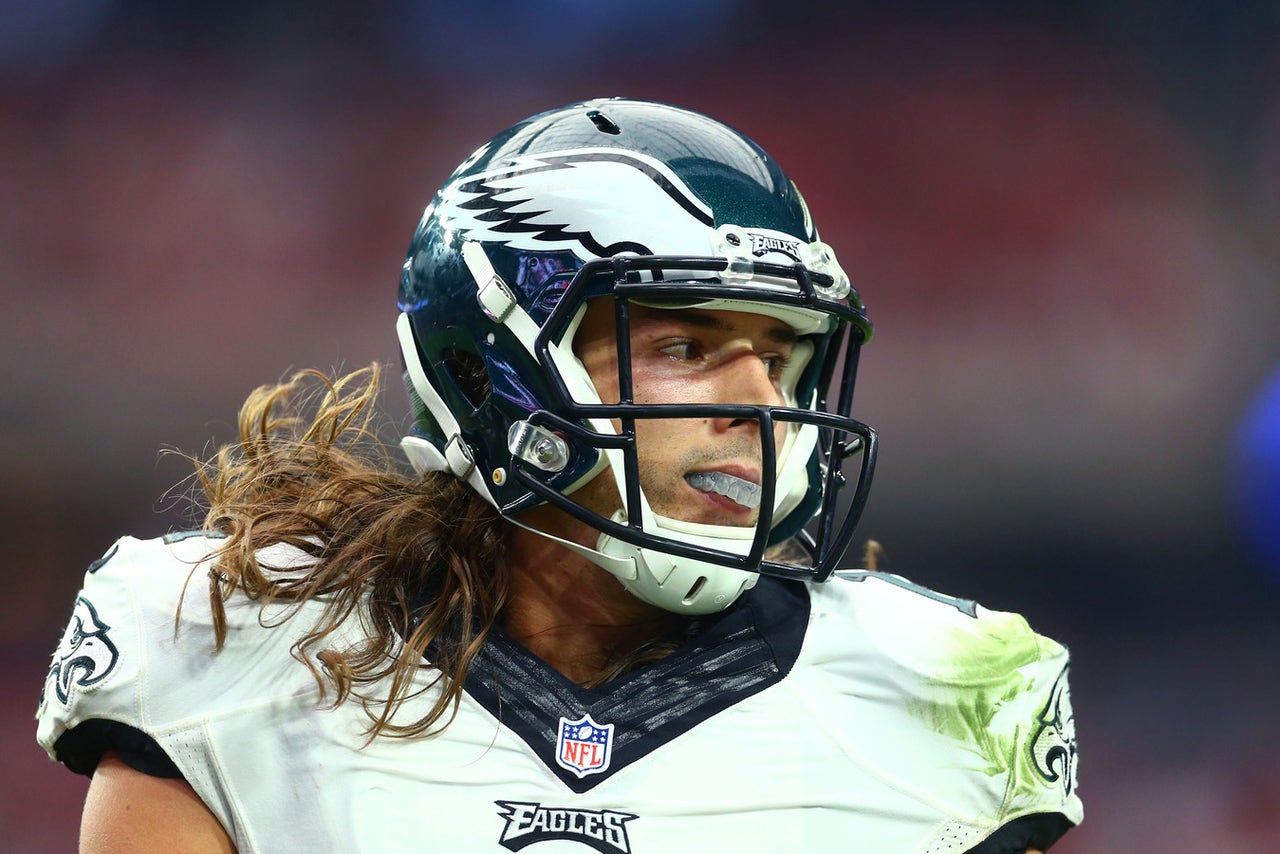 With a new coaching staff in place, players that were deemed valuable for the Philadelphia Eagles' 2015 season by Chip Kelly may not necessarily carry that same value with Doug Pederson. 
Here's a list of six guys the Eagles should move on from in 2016.
1. Brent Celek
The most obvious candidate for an offseason cut may also be the most difficult. Brent Celek has spent the last nine seasons with Philadelphia, but the Eagles would probably like to give Zach Ertz a larger role in the offense. Over the last two seasons, Celek's on-field production has declined, and his 398 yards this season was his third-lowest total since his rookie season. He's going to be 31 by the end of January. If the Eagles cut him, they manage to save $5 million in cap space -- his contract has no dead money attached. That money can be better utilized elsewhere.
2. Riley Cooper
The Eagles definitely expected more from Riley Cooper when he signed a five-year contract extension in 2014 that was set to earn him $22.5 million. He's not worth that deal. This year, Cooper managed to catch 21 passes, his lowest total over the last four years, for 327 yards, which was also his lowest total over the last four years. Cooper also scored two touchdowns all year, a far cry from his eight he caught in the season before he signed this extension. If the Eagles wait until after June 1 to cut Cooper, they save $4.5 million in cap space on Riley's $5.3 million cap number. That makes a cut entirely worth it for Philadelphia.
3. Connor Barwin
At first glance, getting rid of Connor Barwin looks absolutely insane. But if you dig a little deeper into the Eagles' 2016 outlook, it's really not that crazy. With the recent hiring of Jim Schwartz as the Eagles' new defensive coordinator, Barwin may end up being the odd man out on defense. If Schwartz intends on running a 4-3 defense with Philadelphia, as he has done in the past, Barwin's pass-rushing ability isn't as necessary. It doesn't make sense to cut Barwin, who carries a $7.35 million cap hit and would make the Eagles carry a lot of dead money. Barwin carries trade value. Wouldn't it make more sense to try to find a trade partner with another team to acquire another player of need for Barwin? And if that potential cap space allows the Eagles to sign defensive lineman Vinny Curry, who will excel in a 4-3 defense alongside of Fletcher Cox, or another player of need more easily, isn't it entirely worth it to part with Barwin?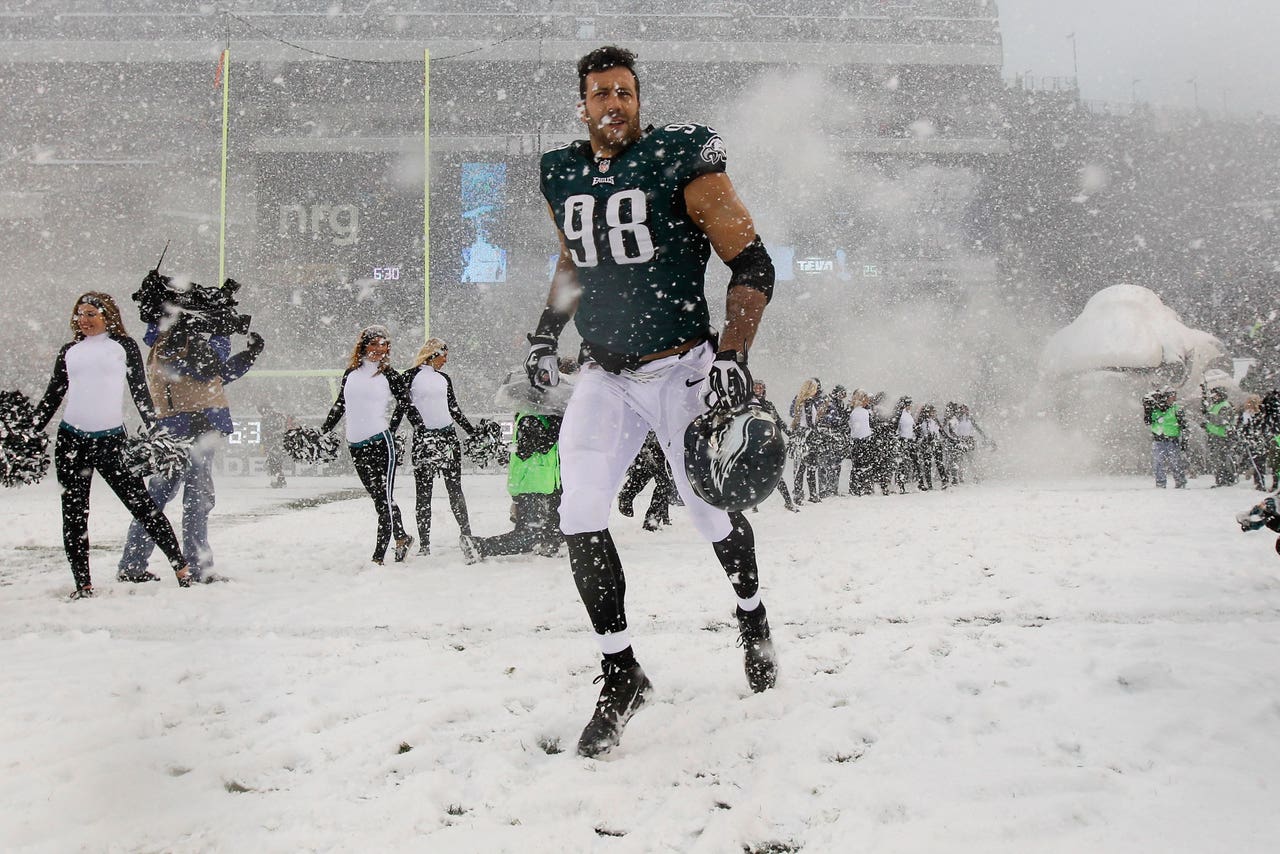 Connor Barwin has been a huge part of the Philadelphia Eagles' defense, but with a new staff, he may be the odd man out.
4. Darren Sproles
Kelly loved to use Darren Sproles as often as he possibly could. But with both DeMarco Murray and Ryan Mathews signed to long-term deals, and a new coach coming in that has two seemingly strong running backs to work with, Sproles becomes more expendable. Sproles actually carries a larger cap hit than Mathews ($4.5 million vs. $4 million), and cutting the 32-year-old running back saves the Eagles $3.5 million in cap space, while only carrying $1 million in dead money. This all depends on how Pederson plans on utilizing his running game. If he wants to use it heavily, keeping Sproles is a realistic option. But having three running backs that carry a collective $16.5 million cap hit is risky.
5. Nolan Carroll
If the Eagles would like to keep Walter Thurmond in their secondary, they simply can't re-sign Nolan Carroll, who is set to become a free agent this offseason. That is likely one of the Eagles' top priorities, so Carroll is probably better off elsewhere. Carroll missed the latter part of the season with a broken ankle, and that allowed Eric Rowe to emerge as a starting option. Rowe, who is already signed on for next season, is a significantly cheaper option than Carroll, who carried a $2.9 million cap hit last season. Unless Carroll would like to take some sort of pay cut, returning him just doesn't seem like a realistic option.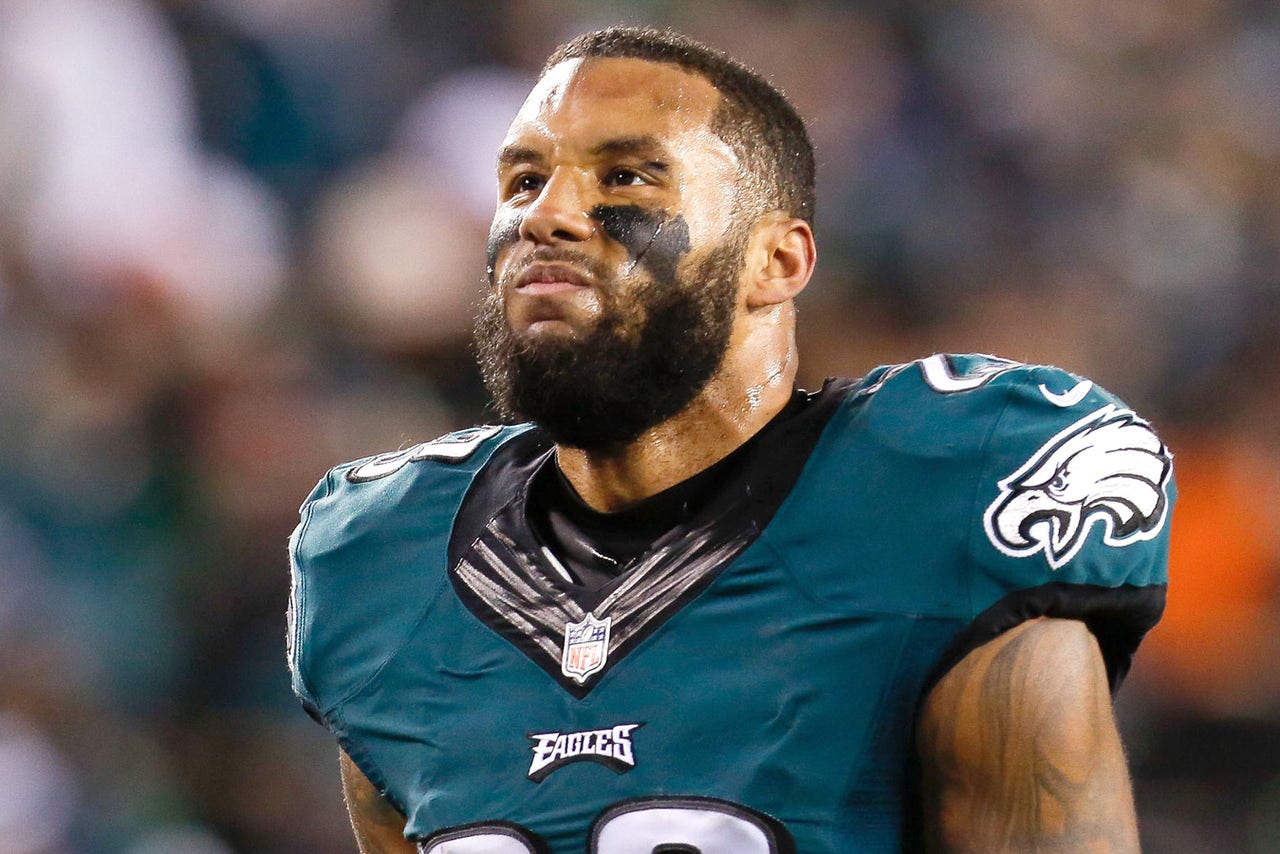 The Philadelphia Eagles' secondary may just not have enough room for Nolan Carroll.
6. Cedric Thornton
For the last three seasons, Cedric Thornton has been a pleasant surprise for the Eagles, who signed him as an undrafted free agent. A 3-4 defensive end, Thornton is likely the odd man out on the Eagles' unit, which would likely rather roll with Cox and Curry. This is more of a case of Thornton's time to test free agency, and not so much the Eagles cutting ties with him. Thornton is going to look for stability and a pay raise on his new deal, and he's better off looking outside of Philadelphia.
All cap information provided by overthecap.com
Tommy Chalk writes about the NFL and NHL for FOX Sports. You can follow him on Twitter @Tommy_Chalk
---
---