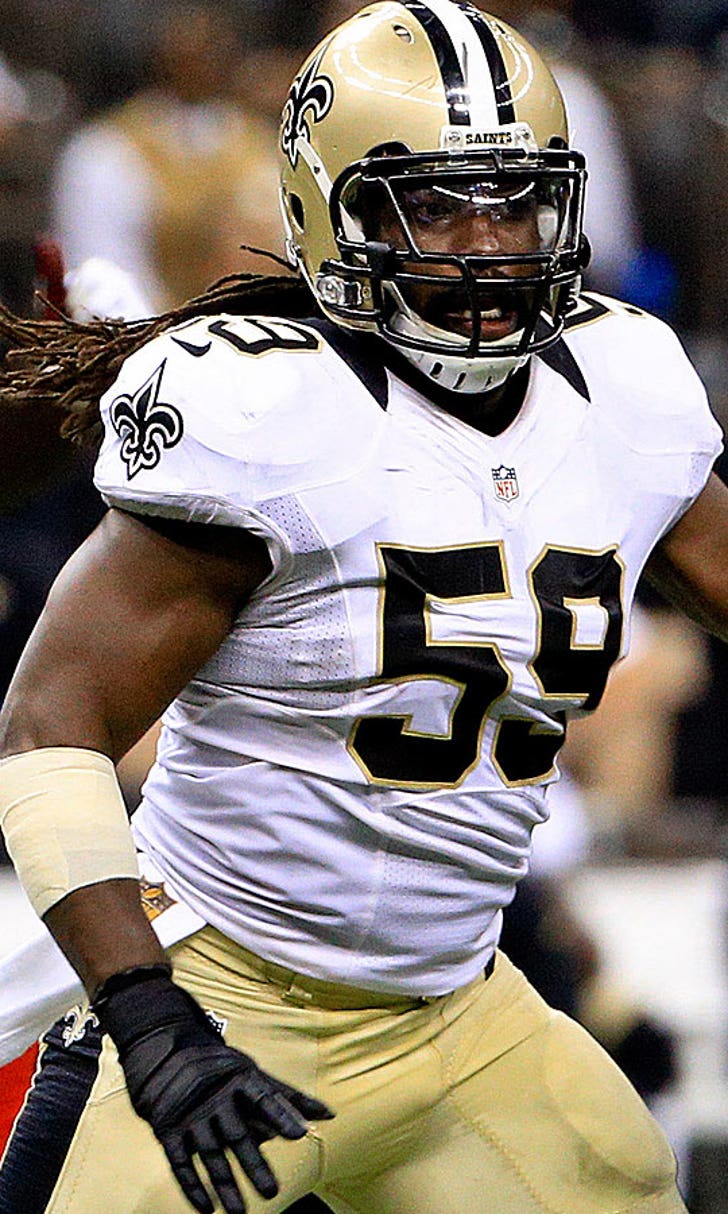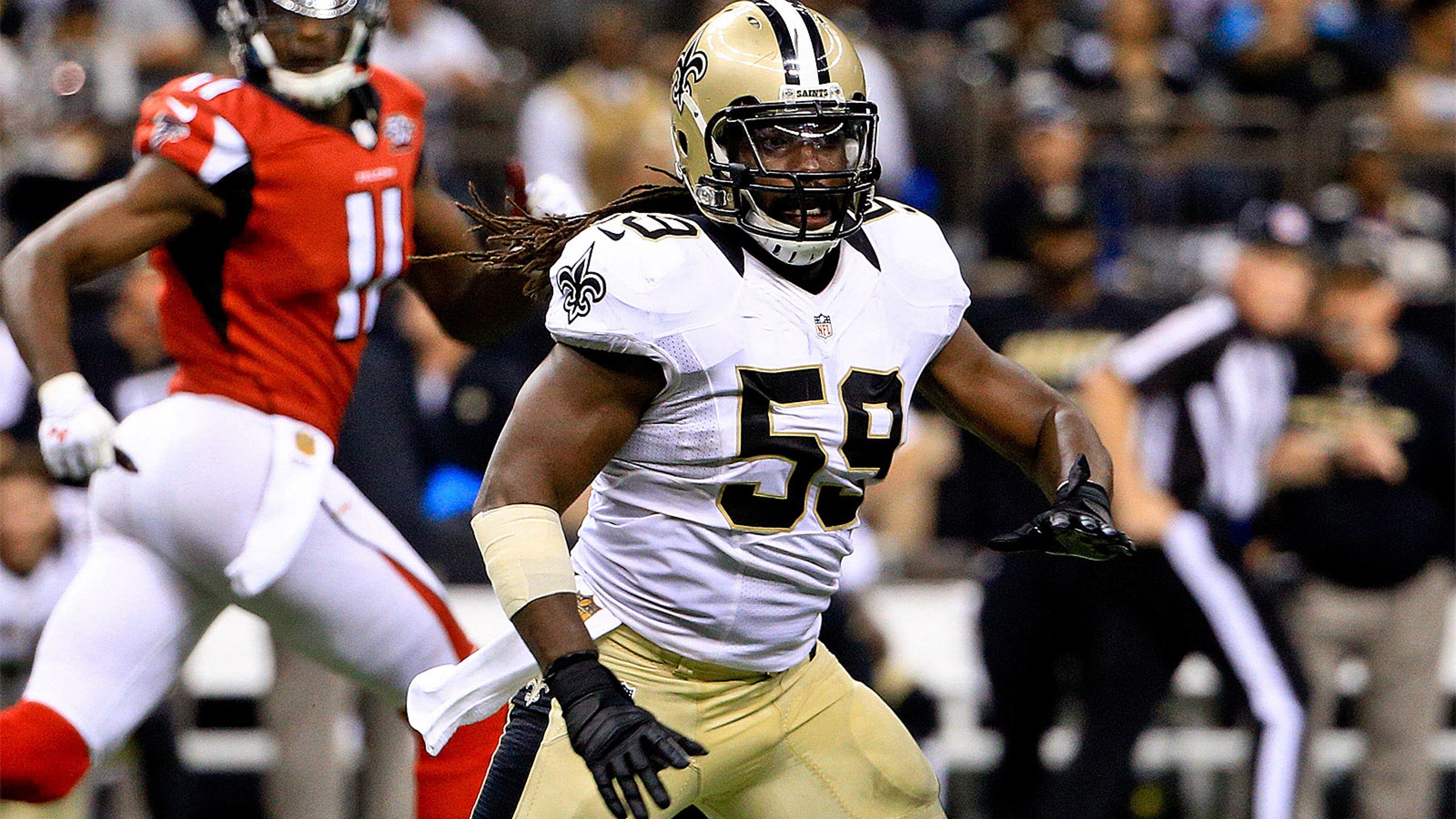 5 players the Saints must move on from in 2016
BY foxsports • January 20, 2016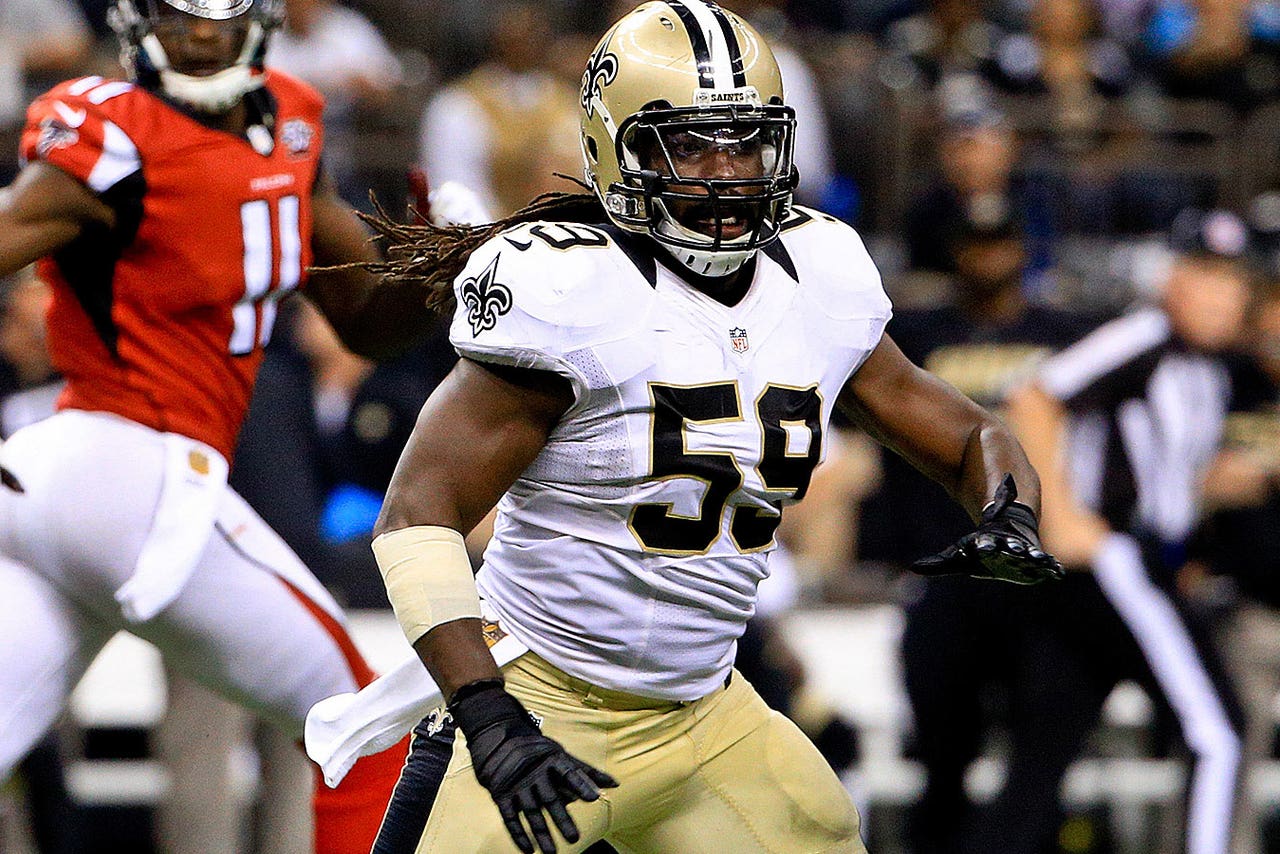 While we've already evaluated the five positions that the Saints must address this offseason, it's time to take a look at the other side of things. Today, we're going to take a look at the five Saints players who the team should move on from in 2016. Whether they're set to be free agents, or just may find themselves as cap casualties, there's reason to believe New Orleans may move on from the five names below this offseason.
1. Dannell Ellerbe
When Ellerbe was on the field, he was productive in 2015. The problem is, he only managed to play in six games, but totaled 39 combined tackles, a forced fumble, a pass defense and a fumble recovery. While it's not bad, and I'm sure the Saints would love to bring Ellerbe back, he's on the wrong side of 30 and his contract makes him a prime cap casualty.
Ellerbe is due a total of $5.9 million in 2016, but if the team chose to cut him it would cost them just $1.4 million in dead money, while freeing up $4.5 million in cap savings. To put it simply, for a team that may wind up pretty cap-strapped this offseason, a move like this one makes all the sense in the world.
2. Thomas Morstead
Morstead has been good for the Saints, so this doesn't have nearly as much to do with his productivity as it does with his cap number, similar to Ellerbe. Morstead is due $4.45 million in 2016, but if he's cut before June 1, it will free up $3.25 million in cap savings, while costing $1.2 million in dead money. The move just makes sense from a financial standpoint, and will result in the Saints looking for a cheaper option at punter, possibly through the 2016 NFL draft.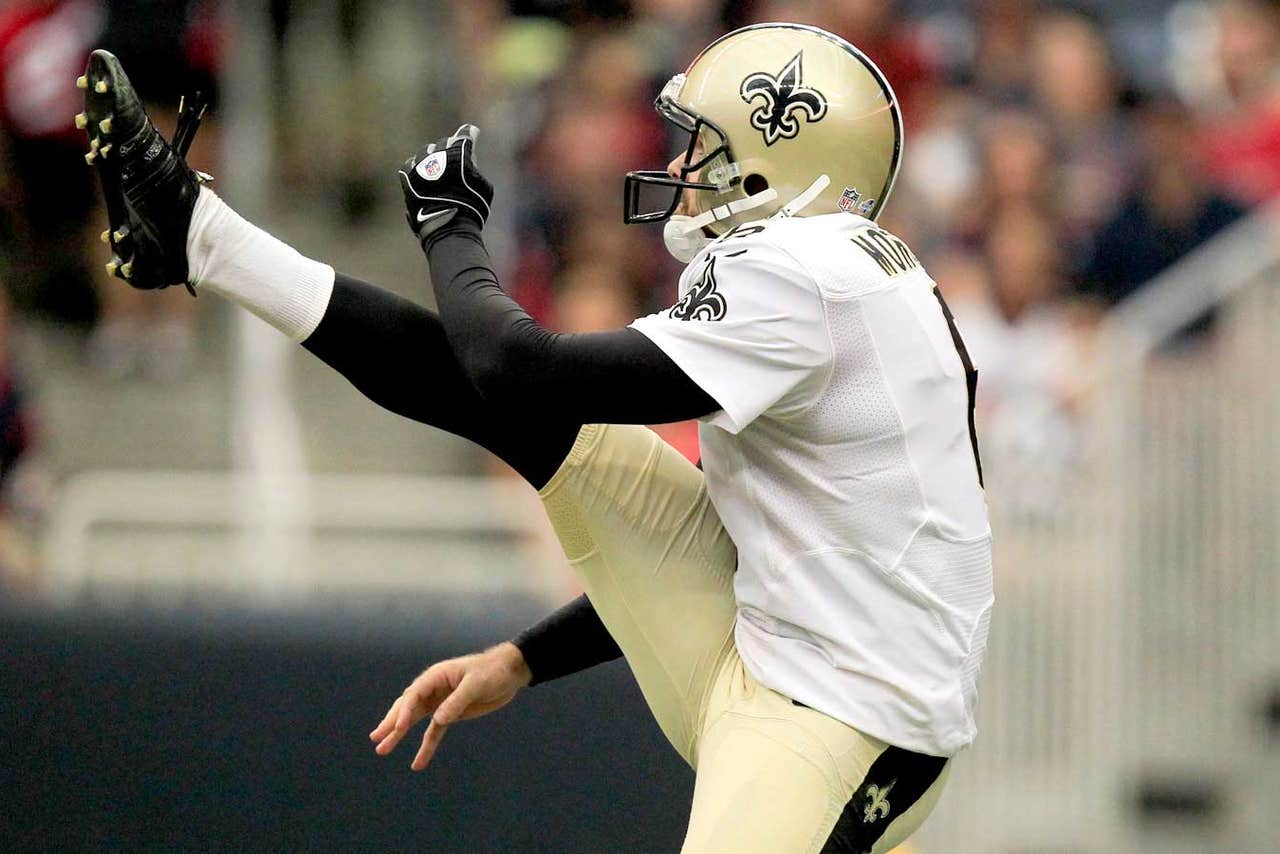 Thomas Morstead has been reliable for the Saints, but his contract may make him a cap casualty this offseason.
3. Ramon Humber
With the Saints having multiple young playmakers at linebacker, there's a very good chance that they choose to go in a different direction and part ways with Humber. While he played in 14 games in 2015, he started just four and ended with 47 combined tackles, one sack and one pass defensed. The numbers don't really do much for me, and the fact that he releasing him could free up $901,000 in cap savings makes this one strictly a business decision.
4. Marques Colston
No one wants to see Colston go, at all. Unfortunately, the Saints could free up a bit of cap space by parting ways with him, and his productivity has dipped quite a bit. He had the lowest number of receptions in his career in 2015 with 45, while totaling 520 yards and four touchdowns. He was definitely the No. 3 receiver behind the likes of Brandin Cooks and Willie Snead.
From a monetary standpoint, releasing Colston would cost the team $2.7 million in dead money, which is far from great, but it also clears up $3.2 million in cap space. Obviously, there's a good chance that Colston is open to re-working something with his deal and keeping him in town, but the production doesn't match his contract at this point.
5. Luke McCown
The Saints drafted Garrett Grayson last year for a reason. The second-year quarterback is likely going to be the choice as the backup in New Orleans (assuming he's ready). This means for the 34-year-old McCown that his time in New Orleans may be over. He's set to be a free agent and his average salary-per-year was $1.05 million, which is nowhere near what they'll play a No. 3 quarterback. McCown filled in admirably last year for Drew Brees in one game against the Carolina Panthers, throwing for 310 yards and an interception, but that alone won't be enough to justify going with the veteran over Grayson.
*All salary cap information comes from OverTheCap.com.
Jeff Smith writes about the NFL for FOX Sports. You can find him on Twitter @JSM8ith.
---
---