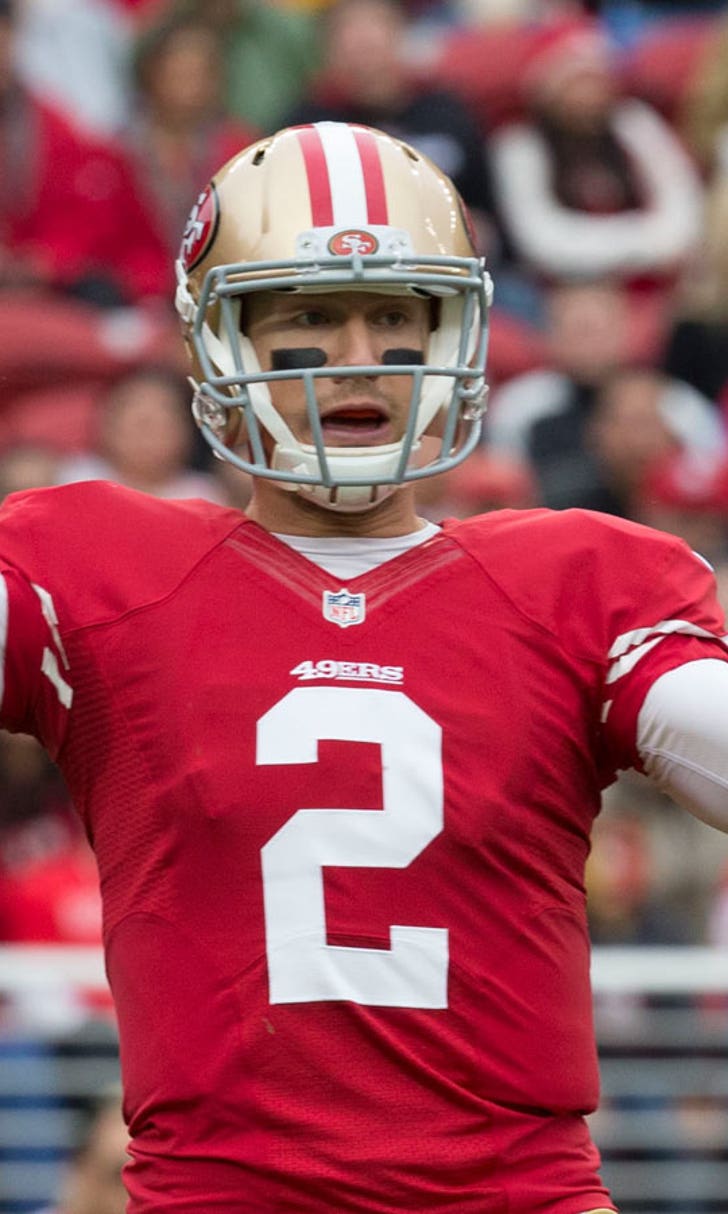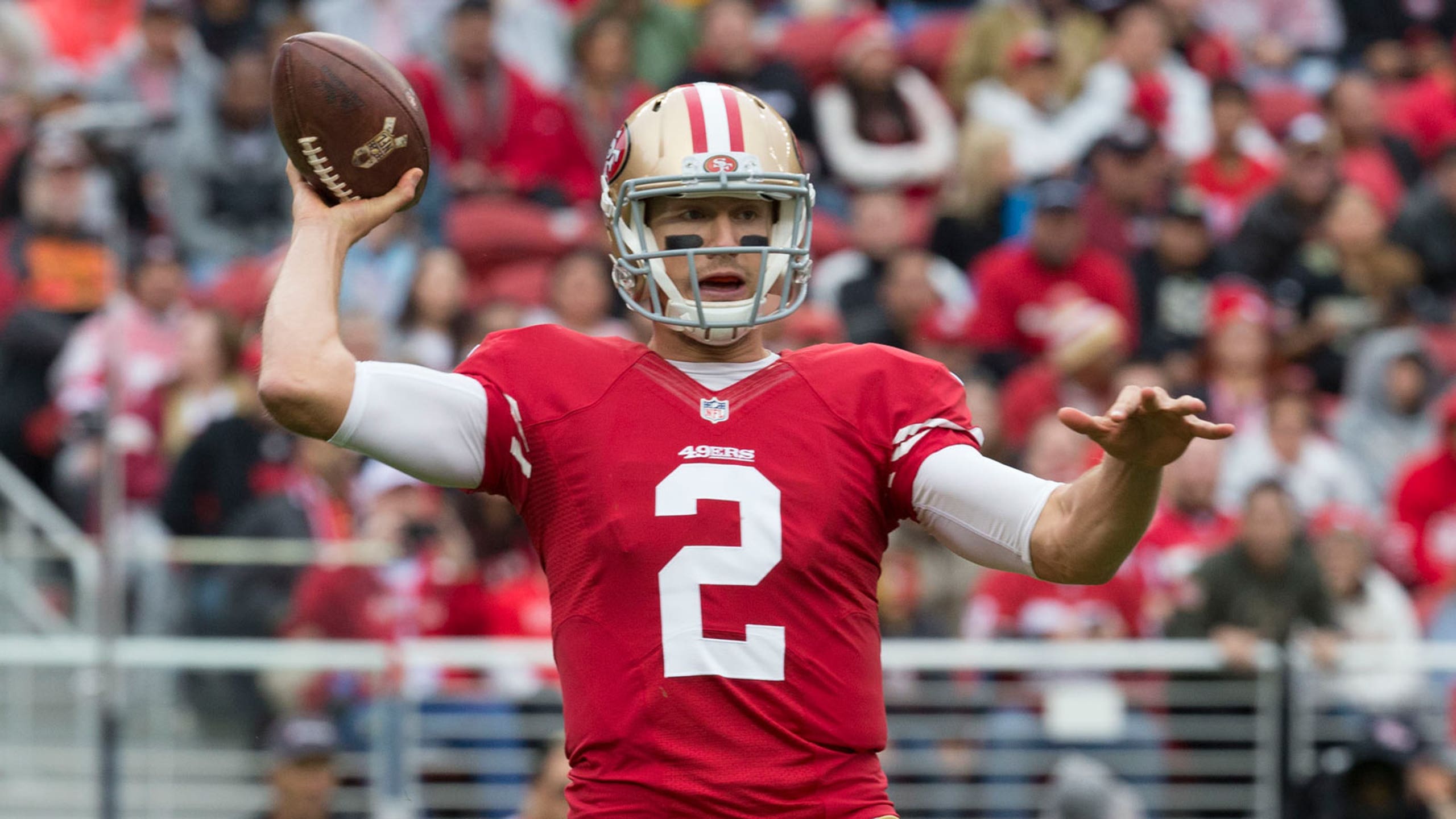 49ers-Seahawks Preview
BY foxsports • November 20, 2015
Each of the Seattle Seahawks' victories have come against opponents with losing records, including a dominant effort against the San Francisco 49ers last month.
A change at quarterback has the 49ers feeling good about their chances for revenge Sunday.
Blaine Gabbert tries to win a second straight start and help San Francisco send the Seahawks to their first three-game home losing streak in seven years.
Seattle (4-5) has reached the last two Super Bowls but the prospects of mounting another run are looking increasingly unlikely. The Seahawks are three games back of NFC West-leading Arizona and two behind Green Bay and Atlanta in the wild-card race.
Frustration is building after they lost 39-32 at home to the Cardinals last week.
"It's real frustrating because we know we can play and we're just not there the way we need to be yet. So the battle of this season is to find it," coach Pete Carroll said. "We have plenty of good play in us, and we have to find the consistency that allows us to get the game done. When we have, we've gotten nice wins, and when we don't we have to suffer like that."
Seattle's wins, though, have come against other struggling teams, including a 20-3 victory at San Francisco (3-6) in Week 7. The Seahawks held the 49ers to 142 yards of offense in their best defensive effort of the season.
That defense has been a major problem in the losses, giving up averages of 30.8 points and 393.2 yards with four of those defeats coming against teams likely headed to the playoffs.
"I think there's something there in our consistency in these games against these really good teams," Carroll said. "We have it, it's available to us, but we haven't captured yet. We're working at that,"
In search of their own turnaround, the 49ers are sticking with Gabbert coming out of the bye. He led San Francisco to a 17-16 upset of the Falcons on Nov. 8 after being named the starter in place of an ineffective Colin Kaepernick. Gabbert completed 15 of 25 passes for 185 yards with two touchdowns and two interceptions to win for the first time since 2012 with Tennessee.
Coach Jim Tomsula, however, isn't ruling out a return to Kaepernick in the future.
"I liked the way (Gabbert) handled the game. I liked the way he played the game, and I want to move forward with Blaine and we'll go from there. That's all I have for you going into this game," Tomsula said.
Gabbert, 6-22 as a starter, will now try to help the 49ers beat the Seahawks at raucous CenturyLink Field for the first time since Dec. 24, 2011. They've totaled 40 points during four straight losses there, including the 2014 NFC title game.
"It's going to be loud, we know that," Gabbert said. "In these stadiums where it is extremely loud, you really have to focus one play at a time because if you don't hear a call, you don't hear the play, one or two guys aren't going to be on the same page and that's the difference between winning and losing games."
Gabbert was on the same page with running back Shaun Draughn and wide receiver Quinton Patton against Atlanta as they combined for seven catches and 108 yards, while Anquan Boldin - the team leader with 31 receptions - was out with a hamstring injury.
It's unclear if Boldin will be back this week, but running back Carlos Hyde will miss a third straight game with a foot injury.
Seattle's biggest issue last week was a season-high 14 penalties, which contributed to the offense going 1 for 8 on third downs. They're converting just 31.4 percent of third downs while splitting four home games, a dramatic drop from their 44.2 rate while going 7-1 there last season.
The Seahawks are facing the possibility of their first three-game home losing streak since dropping five in a row in 2008.
Getting Marshawn Lynch involved could help. The star running back only carried the ball eight times for 42 yards and a touchdown last week after gaining 193 yards on 48 carries over the previous two games - both wins - before heading into a bye.
He was bothered by an abdominal injury last week and is listed as questionable against San Francisco for the same injury but Carroll believes he will play.
''He's questionable with a positive bend,'' Carroll said Friday.
Lynch, who did not practice this week, had at least 20 rushes in each of the last seven matchups against the Niners with Seattle winning six.
Lynch ran for a season-best 122 yards and a touchdown on 27 carries in last month's win over the 49ers. Russell Wilson threw two interceptions in that game and already has seven to match his total from last season. He hasn't thrown for more than one TD since Week 2.
---
---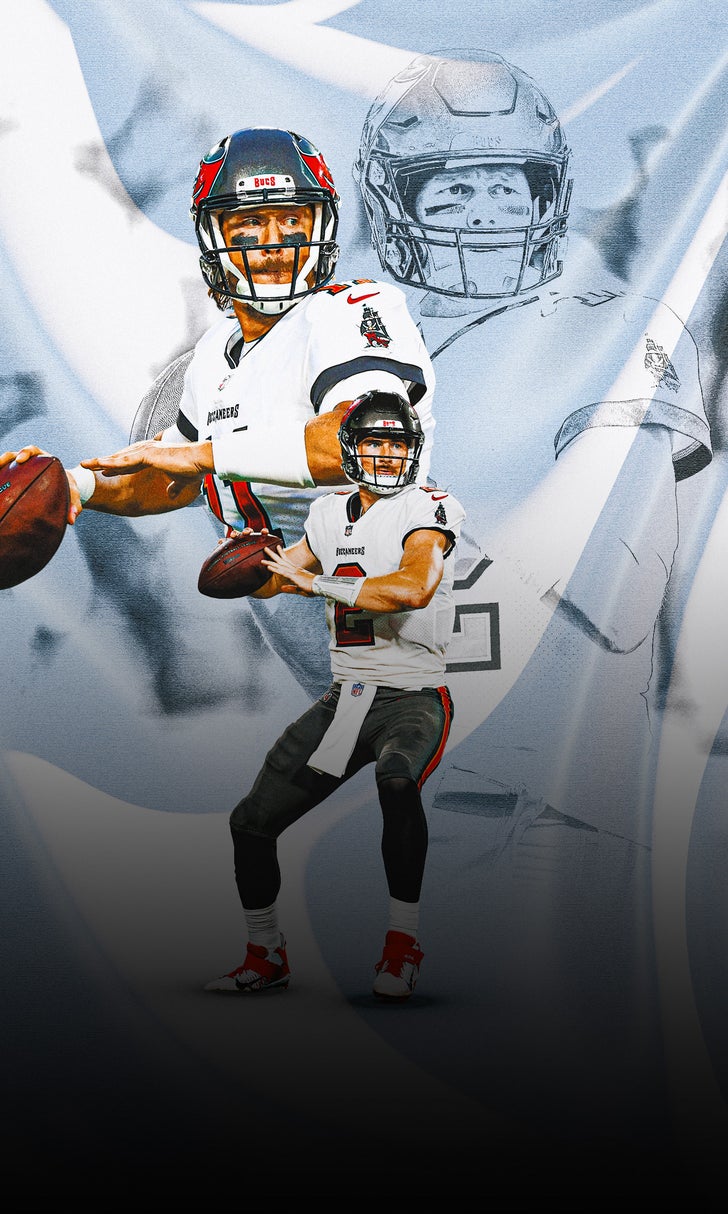 Bucs need better Tom Brady succession plan than Blaine Gabbert