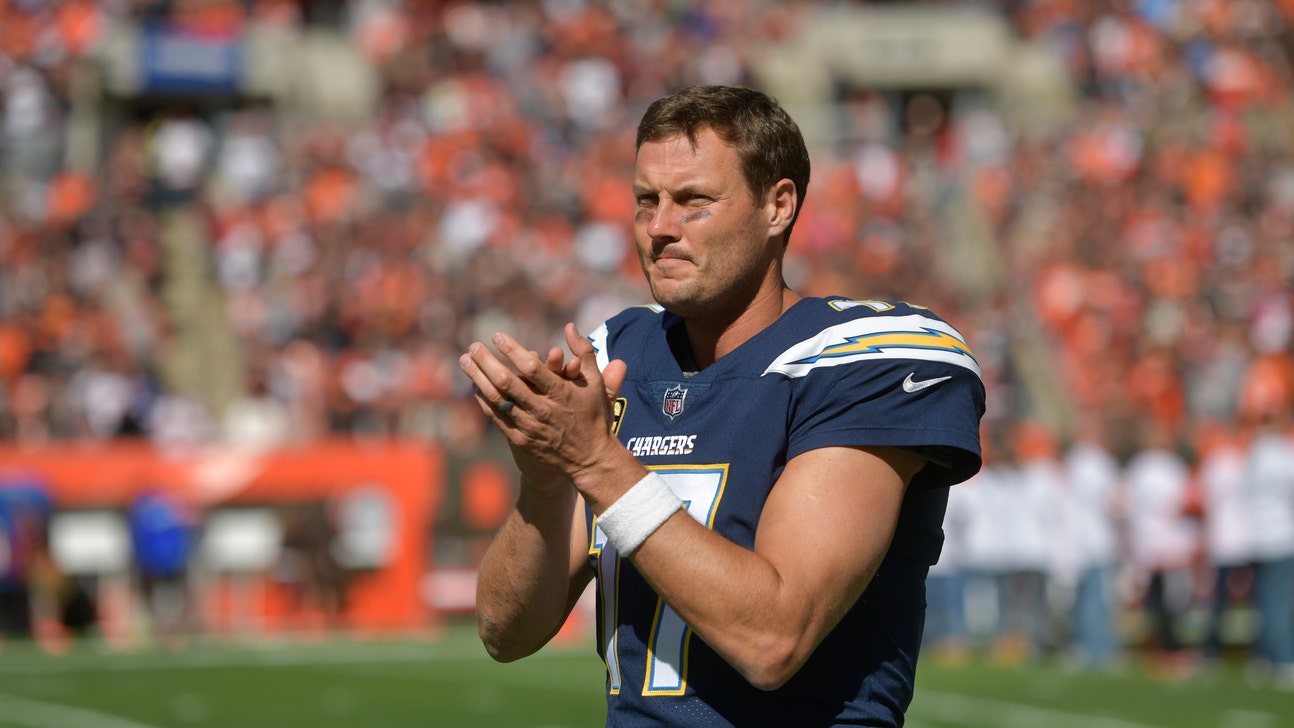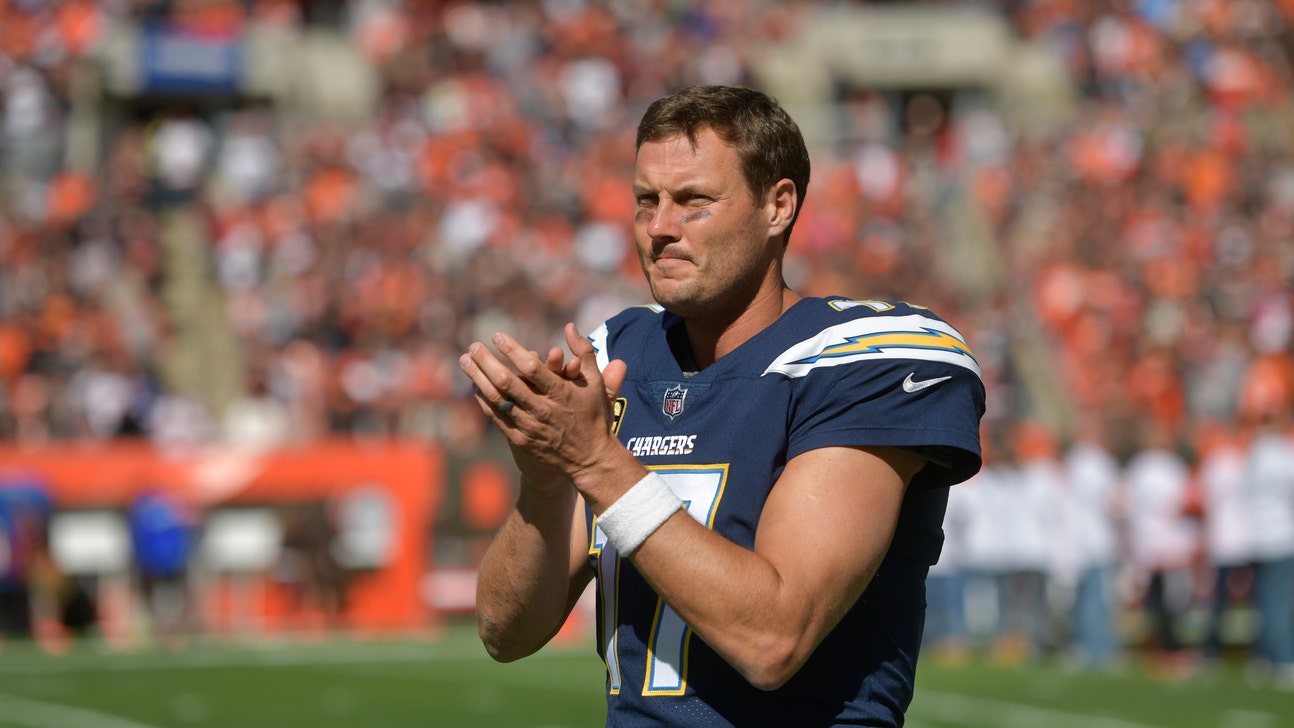 200 Club: Chargers' Rivers 4th QB to reach starts mark
Updated
Mar. 4, 2020 12:20 p.m. ET
COSTA MESA, Calif. (AP) — Philip Rivers has many accomplishments, but there is one trait that he has taken pride in over his 15-year career — durability.
The Chargers' veteran signal caller will become the fourth quarterback in NFL history to make at least 200 consecutive regular-season starts when Los Angeles travels to Seattle.
"It's pretty cool. I mean, obviously the two Mannings (Peyton and Eli) and Favre have started over 200 in a row, and I just feel thankful," Rivers said. "I think there is a small element of toughness involved, but then again, shoot, lots of prayers for me from many people on Sundays and guys' protection that allow me to be out there each and every week, whether dealing with minor things or big things."
Rivers' streak is even more impressive considering the physical and mental demands of the position as well as the constant QB turnover throughout the league. Since Rivers' first start on Sept. 11, 2006, at Oakland:
— There have been 179 different starting quarterbacks, including San Francisco's Nick Mullens on Thursday night.
— Of that group, 78 have started for two or more teams and 12 have been with four or more. Ryan Fitzpatrick has been the most traveled with starts for six teams.
— While the Chargers have had only one starting QB, 18 teams have had 10 or more start under center and eight have had 13 or more with the Browns (18), Rams (16) and Vikings (16) leading the way.
— Rivers, who has a 111-98 record, has started against 91 quarterbacks and defeated 69, including Favre and both Mannings.
Longevity, though, is nothing new for Rivers, who started 51 consecutive games at North Carolina State.
"I think just being out there each and every week has always been important," he said. "Obviously, you want to be able to go out there and help. It's not just be out there. You want to play at a high level, and that's been up and down over 199, but being out there means something."
NFL on CBS commentator Boomer Esiason said he thought it wasn't humanly possible to see a quarterback start 200 or more consecutive games, but that Rivers' leadership is what has stood out throughout his career.
He also noted that Rivers' relationship with Drew Brees during his first two years with the Chargers, where both had a friendly rivalry, is something that rarely happens these days due to constant scrutiny and social media.
While Brees has had great success with Sean Payton in New Orleans, Rivers has had a tougher time. The Chargers have not been to the playoffs since 2013.
"With Philip's competitive personality and leadership he is what other quarterbacks should aspire to be," Esiason said. "He's an extension of the coaching staff when he is out on the field."
Even at age 36, Rivers is off to one of the best starts of his career as the 5-2 Chargers have won four straight. He is third in the league with a 117.8 passer rating and is tied for third with 17 touchdown passes.
He has excelled this season on deep passes along with throwing into tight windows. According to the league's Next Gen stats, Rivers leads the league at 9.2 yards per attempt and has a 124.1 rating when the receiver is separated by less than a yard from the defender.
Rivers also has six touchdowns and no interceptions on deep passes (thrown in the air 20 yards or more). Seattle's defense has allowed only five completions on deep passes.
"Sometimes as an older player, your body won't let you do it. He's gifted. He hasn't faced that problem," Chargers offensive coordinator Ken Whisenhunt said.
If Rivers' streak continues, he would tie Peyton Manning (208) at the end of the season and Eli Manning (210) in Week 2 of next season. As for Favre's mark of 297, Rivers said that is too many games for him to have a chance.
"Favre was always a favorite of mine. Still is. I kind of wanted to have that mark, or at least push for it in college," Rivers said. "I'm not going to get there. So y'all can do the math and figure out your projection of how many years I'm going to play, but I'm not going to get to 300."
Rivers might also be the last to get into the 200 straight starts club for a while. Atlanta's Matt Ryan, who is in his 11th season, is second among active straight starts with 138 and Detroit's Matthew Stafford, who is in his 10th, has 119. Seattle's Russell Wilson, who has started every game since entering the league in 2012, is at 103 and wouldn't reach 200 until midway through the 2024 season.
---
---