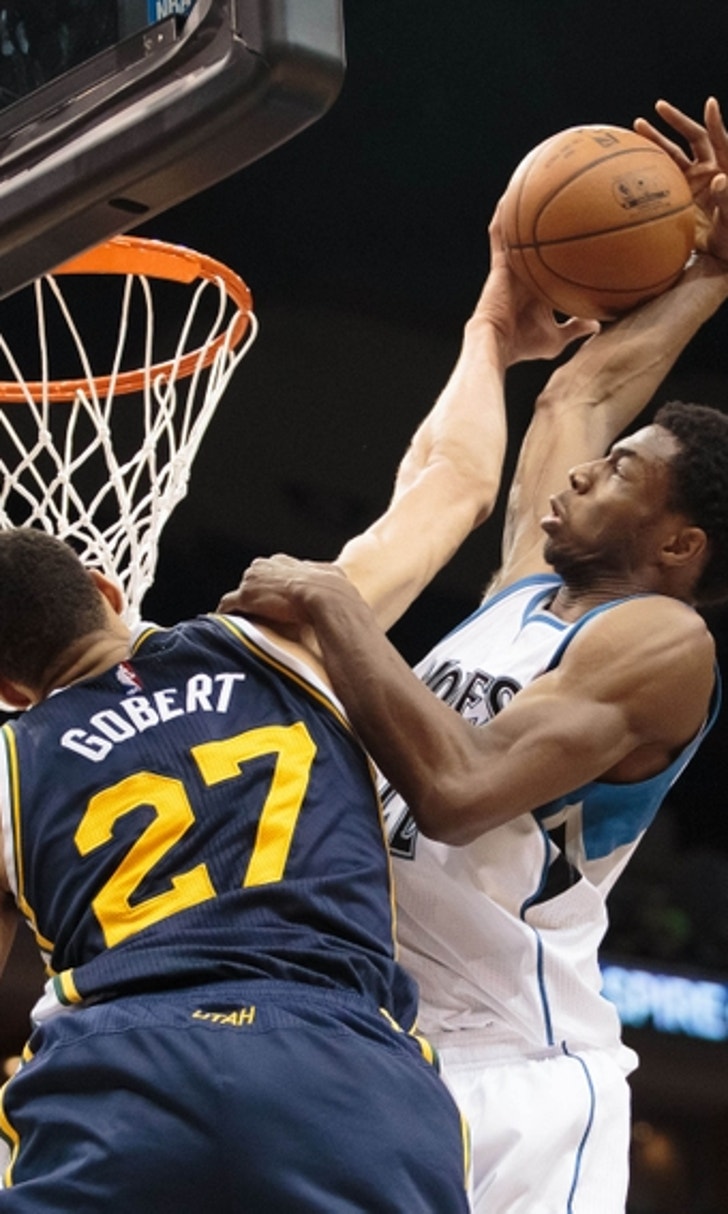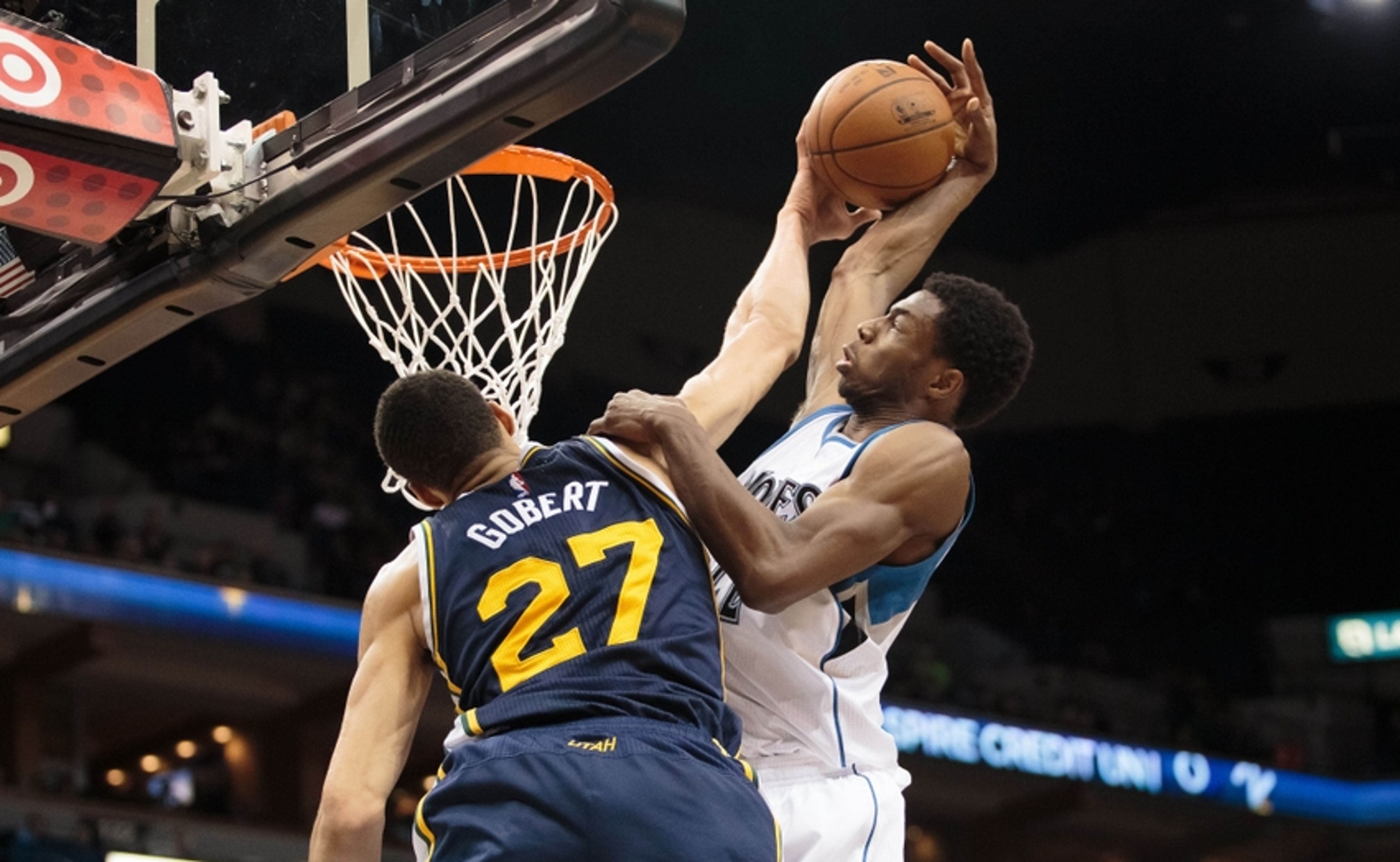 Utah Jazz Notes: Andrew Wiggins Wants to Throw Down on Rudy Gobert
BY foxsports • June 30, 2017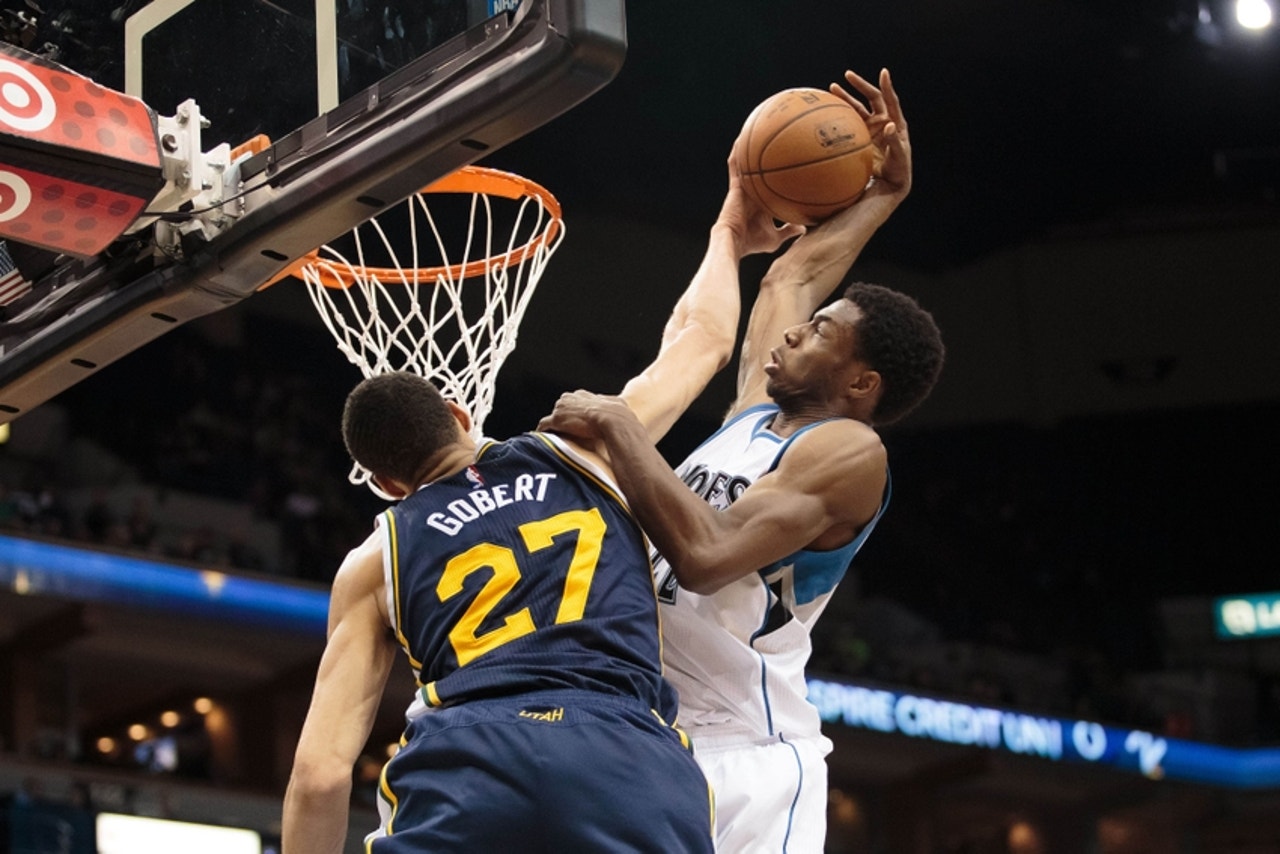 Utah Jazz news for the last week of November, including Andrew Wiggins' quest to posterize Rudy Gobert and Butler Basketball visiting the Jazz gym.
The Utah Jazz are set to tip-off their week at the Target Center in Minneapolis in a road bout with the Minnesota Timberwolves. Andrew Wiggins is averaging a team-high 23.5 points per contest for the Wolves, but his goals in this game go beyond burning up the nets and getting the win.
He wants to take on Jazz rim protector extraordinaire Rudy Gobert in the worst way.
When asked about challenging the Stifle Tower at the rim, Wiggins admitted it would be a motivating factor in the game. "It's definitely motivation," said Wiggins. "Everyone wants to try the tallest person on the court."
At 7-foot-2, with the league's third-best block rate at 2.5 swats per game, it's no wonder the former No. 1 overall pick feels that way. Of course, the two already have something of a history. The game that most people will call back to came on March 30, 2015 when both guys got their licks in.
For Gobert and Jazz fans, the highlight of the night was this reject-and-flex combo in the second quarter —
Of course, Wiggins had his moments. He posterized the Stifle Tower not once, but twice in the game. The first one was more due to a whistle halting the action and Wiggins getting continuation, but the second throwdown was undeniably great.
Check it —
While Wiggins is admittedly motivated to repeat those feats on Monday night, it's probably safe to assume that Gobert is equally amped for the showdown.
The Jazz and T-Wolves tip-off at 6 PM MDT.
More from Purple and Blues
Butler Basketball Visits Jazz Practice Facility
Utah Jazz star Gordon Hayward and back-up point guard Shelvin Mack both starred for the Butler Bulldogs as collegiates. As fate would have it, their alma mater is in Salt Lake City to take on former Jazzman Larry Krystkowiak's Utah Runnin' Utes team on Monday night.
As such, the Butler team held practice in the Jazz gym at the Zions Banks Basketball Center over the weekend and both Hayward and Mack visited with the team before the duo set off for Minnesota.
Here are some pics of the practice from Butler Basketball on Twitter —
When asked about how the Utah-Butler game would go down, Hayward gave a predictable answer —
The 18th-ranked, 6-0 Bulldogs take on the 4-0 Runnin' Utes at the Jon M. Huntsman Center in Salt Lake City on Monday.
Tip-off is at 7 PM MDT, so after the Jazz have beaten the T-Wolves, flip the channel and you can watch the last few minutes of Hayward getting disappointed.
This article originally appeared on
---
---