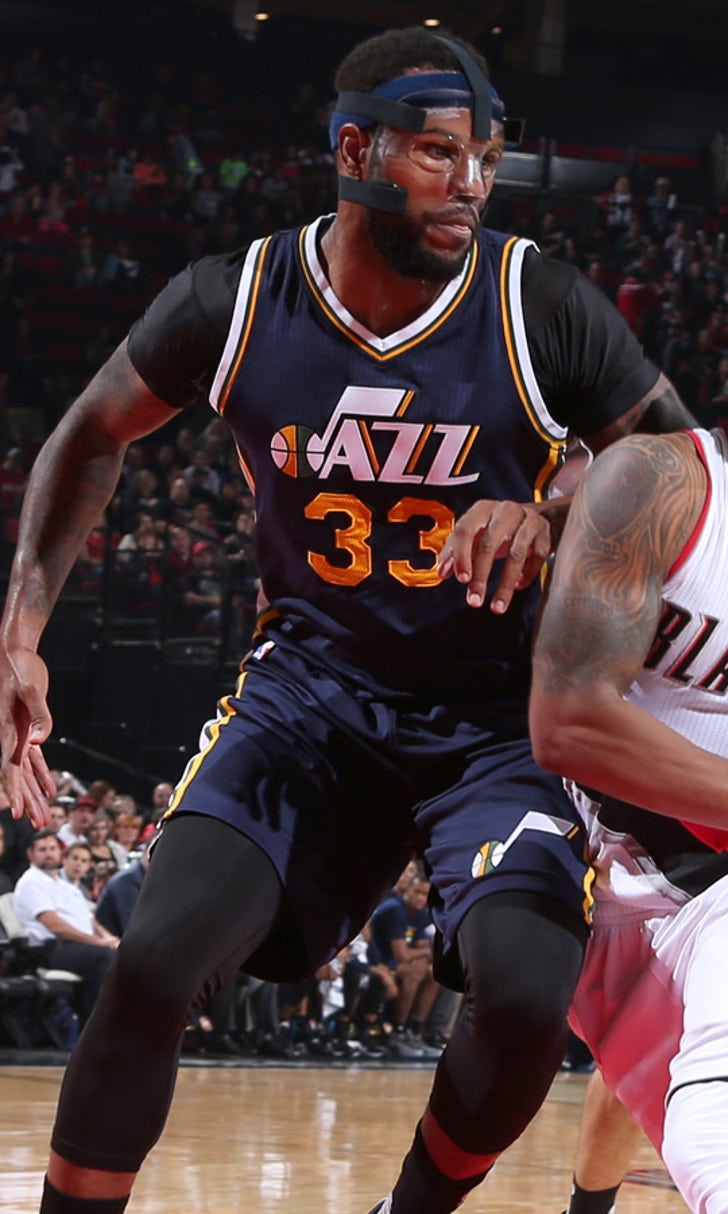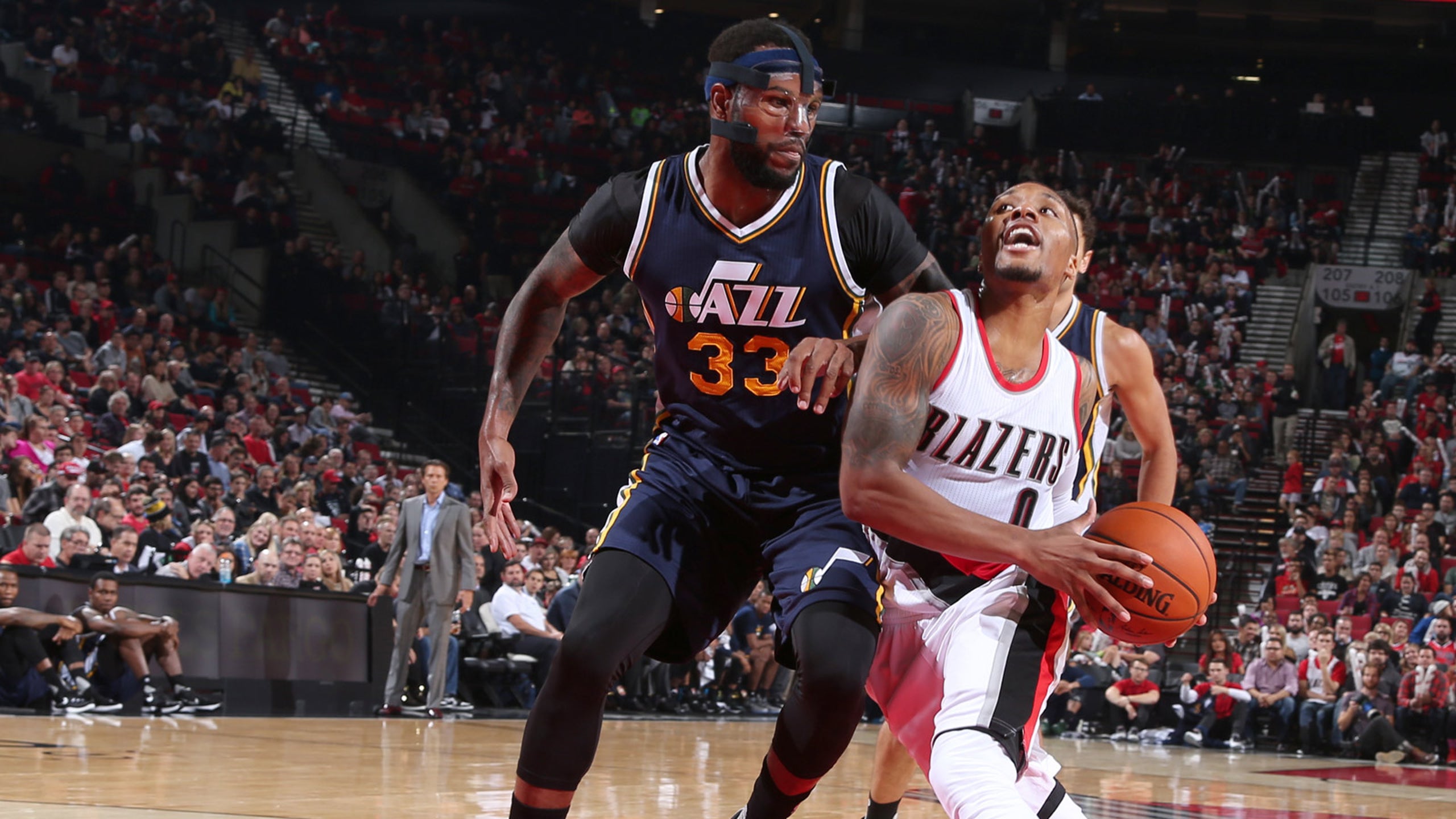 Trail Blazers-Jazz Preview
BY foxsports • December 31, 2015
It may be appropriate for Portland Trail Blazers star guard Damian Lillard to return Thursday night.
The visiting Trail Blazers have the league's sixth-worst record in the second game of a back-to-back and would gain a boost if Lillard is back to face the cold-shooting and short-handed Utah Jazz.
Lillard has missed the last five games due to plantar fasciitis, though he went through a pregame workout before Wednesday's third straight win, 110-103 at home over Denver. The guard, averaging 24.6 points, played in 275 consecutive games to begin his career.
"I haven't played since the Miami game (Dec. 20) so I gotta get my wind under me, I'm sure it won't take much," Lillard said. "It's just a matter of being comfortable."
Portland (14-20) will try to improve upon a 2-7 record in the second half of back-to-back contests. Utah is 3-2 in such contests and returns home after Wednesday's 94-80 loss at Minnesota.
Salt Lake City is also very familiar to Lillard, who attended college at nearby Weber State. He scored a season-high 35 points in the lone 2015-16 matchup with Utah, a 108-92 road victory Nov. 4.
The Jazz (13-17) were healthy back then but don't have center Rudy Gobert and third-leading scorer Alec Burks for this rematch due to injuries. Second-leading scorer Derrick Favors has missed three straight games due to back spasms.
"We need to hang in there, (it's) tough on a back-to-back against a team that's playing really well that obviously beat us at home earlier," coach Quin Snyder said. "It is what it is as far as what we're looking at for our roster and who we've got."
Utah's two worst shooting performances have come in its last two games. The Jazz shot 33.3 percent in Monday's 95-91 win over Philadelphia before connecting at 35.0 two nights later.
"I think as long as we just continue to make the right play, find the open man, the open man shoots the ball (with) confidence, we drive the ball with confidence and try to get in the paint, get easy opportunities, we'll make shots the majority of our nights," said guard Trey Burke, who scored a team-high 23 off the bench.
Top scorer Gordon Hayward will be happy to be home. He's averaging 25.5 points in his last four games there compared to 8.7 on 24.1 percent shooting in his last three on the road.
Portland's C.J. McCollum is averaging 26.7 points in this win streak after he scored 29 on Wednesday. He has been playing point guard with Lillard out.
''I like how he's scoring without necessarily forcing the issue. He's picking his spots well, he's running the team well,'' coach Terry Stotts said. ''He's playing with a lot of composure and confidence, not only as a scorer, but as a point guard.''
Allen Crabbe, who has moved into the starting lineup with Lillard out, is averaging 18.7 points while shooting 10 for 21 from 3-point range in the last three games.
''It's what I've been waiting for since I got into the league. A lot of hard work is paying off,'' Crabbe said. ''We're out there moving the ball, executing and the game is just fun for us right now.''
The Blazers have won seven of nine against the Jazz.
---
---