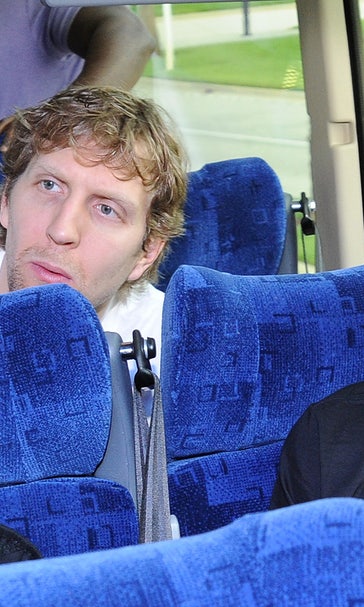 This is what it looks like when Dirk Nowitzki and Steve Nash reunite
October 31, 2015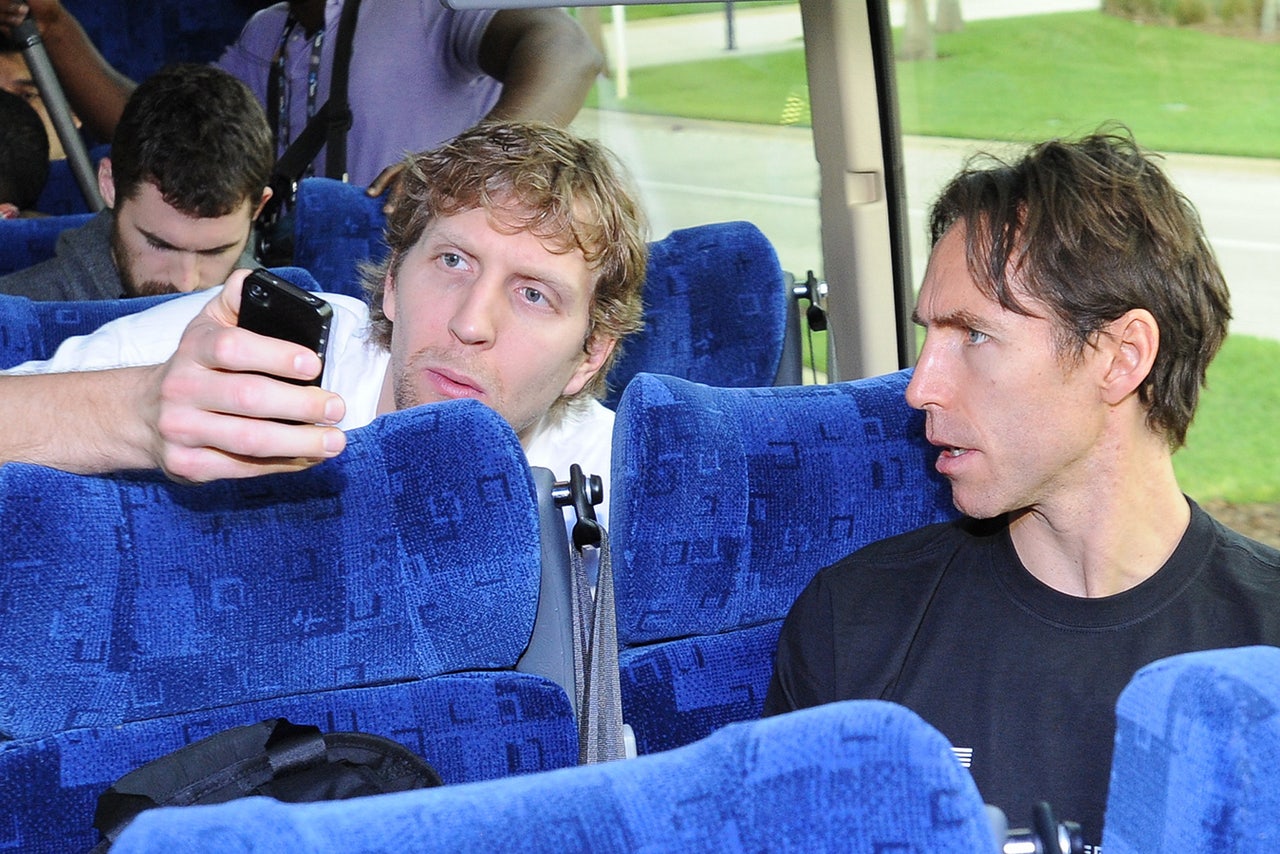 Friday night was an emotional one for the Phoenix Suns, their fans, and of the franchise's all-time greats, Steve Nash. The two-time MVP and former point guard officially retired this offseason, and the Suns wasted no time inducting Nash into their Ring of Honor, the team's highest honor, holding the ceremony before the second game of the 2015-16 season.
Nash delivered a heartwarming speech, telling the Phoenix crowd that he felt like he was in his own living room despite all the pageantry. And the team wore socks bearing his likeness, a special touch that made the night's victory over the Portland Trail Blazers a little sweeter.
Perhaps coolest of all, Dirk Nowitzki, Nash's teammate with the Dallas Mavericks from the 1998-99 season through 2003-04, was on hand to take in the festivities. So was Michael Finley, who also played alongside Nowitzki and Nash in Dallas. And the three made the most of the opportunity, catching up and posing for photos throughout the night:
The Mavericks had opened their season in Phoenix against the Suns last Wednesday. But with Dallas on an extended stay in Los Angeles to take on the Clippers and Lakers that included an off-days Friday and Saturday, Nowitzki was in prime position to help fete one of his oldest teammates.
Of course, now we're curious if the two teamed up for a little pick-up ball during the day. You know, just for old times' sake.
(h/t Yardbarker)
---
---