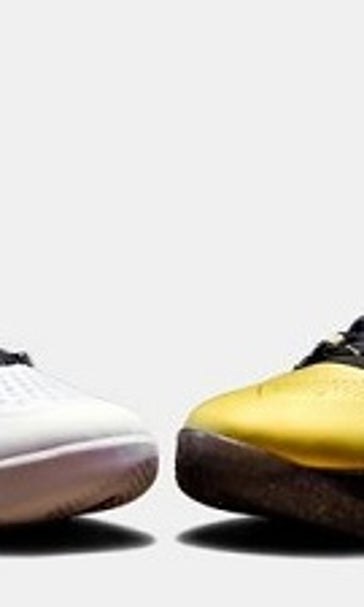 Stephen Curry's $400 MVP sneakers are already sold out
May 10, 2016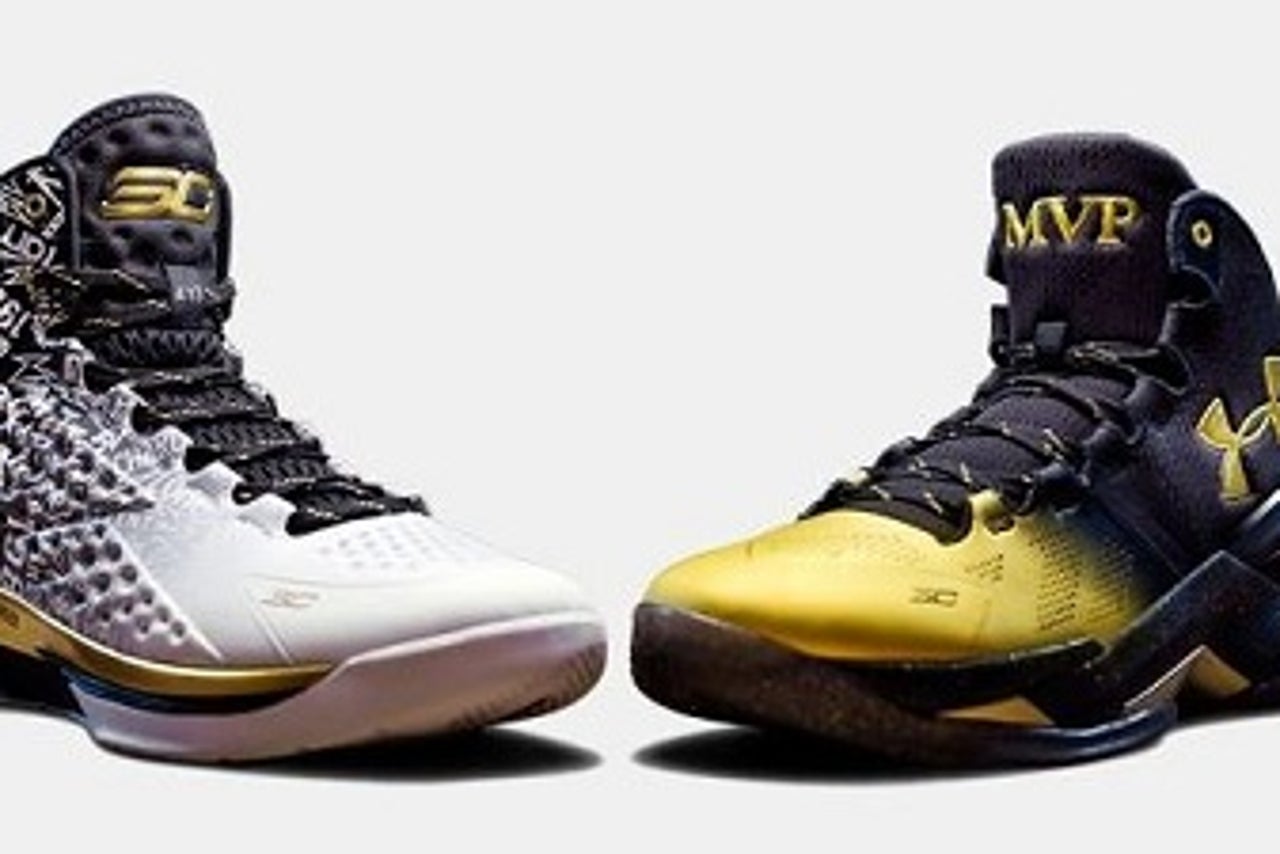 How do you celebrate becoming back-to-back NBA MVP and the first unanimous winner of the award in league history?
If you're Stephen Curry, the answer is releasing some new snazzy sneakers. After the Golden State Warriors point guard was officially named MVP on Tuesday, apparel brand Under Armour debuted the "Back 2 Back" Curry 2 two-pack.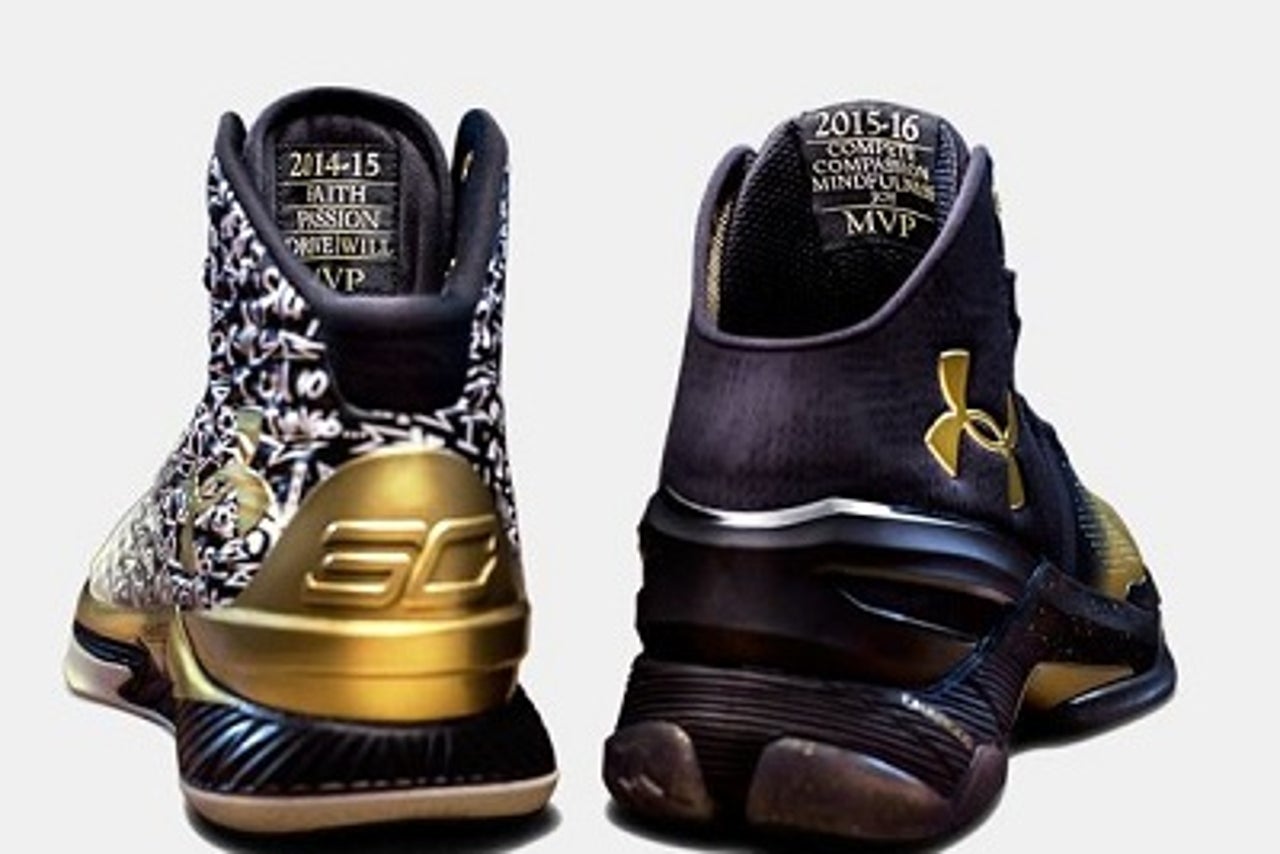 Yes, for the not-at-all-low price of $400 (plus tax), you could own these golden shoes honoring Curry's achievement.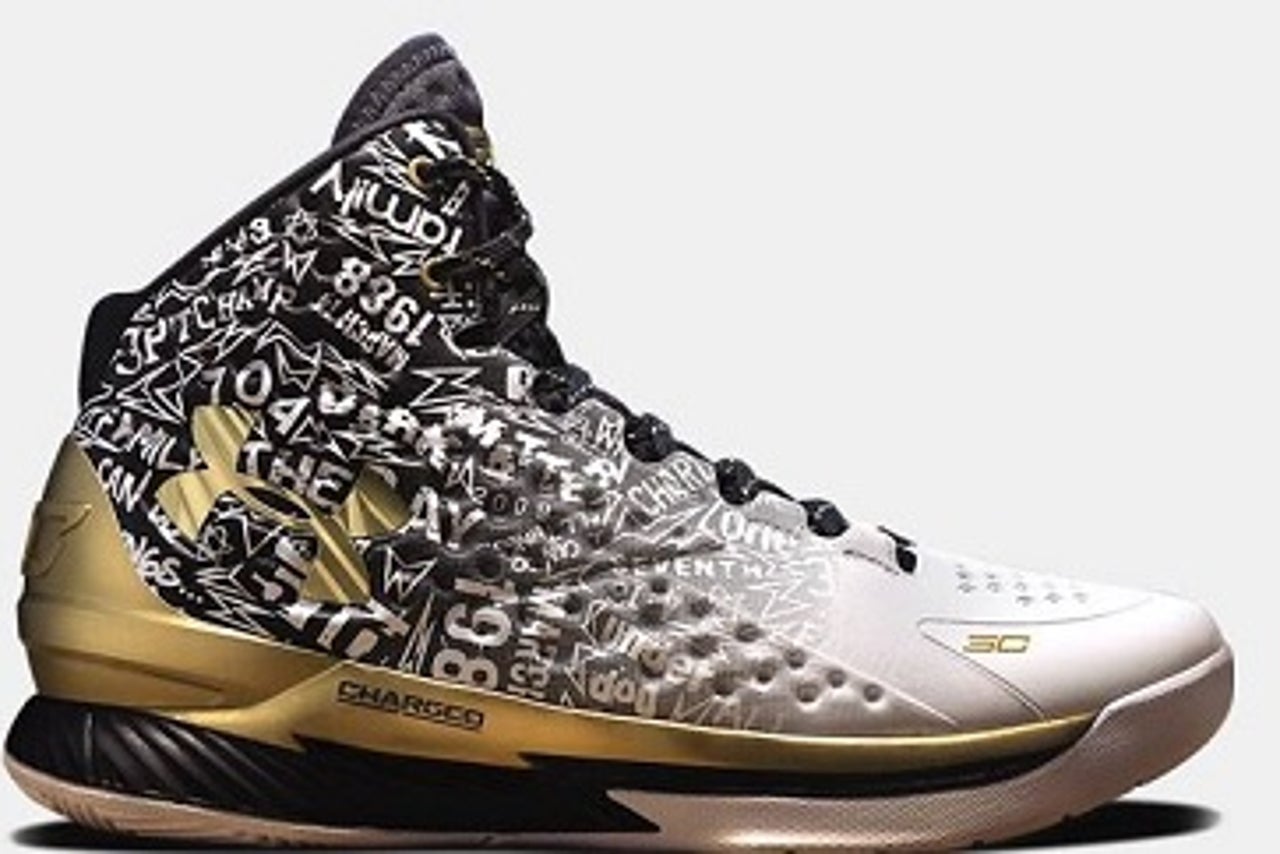 Of course, because we're talking about Curry, these shoes were a hot commodity. Even just as a pre-sale, they sold out within an hour of the news. On the bright side, you should have a chance to snag a pair down the line. The 2 pack drops in stores on June 24; the NBA Finals, for what it's worth, are set to start on June 2 and run no later than June 19.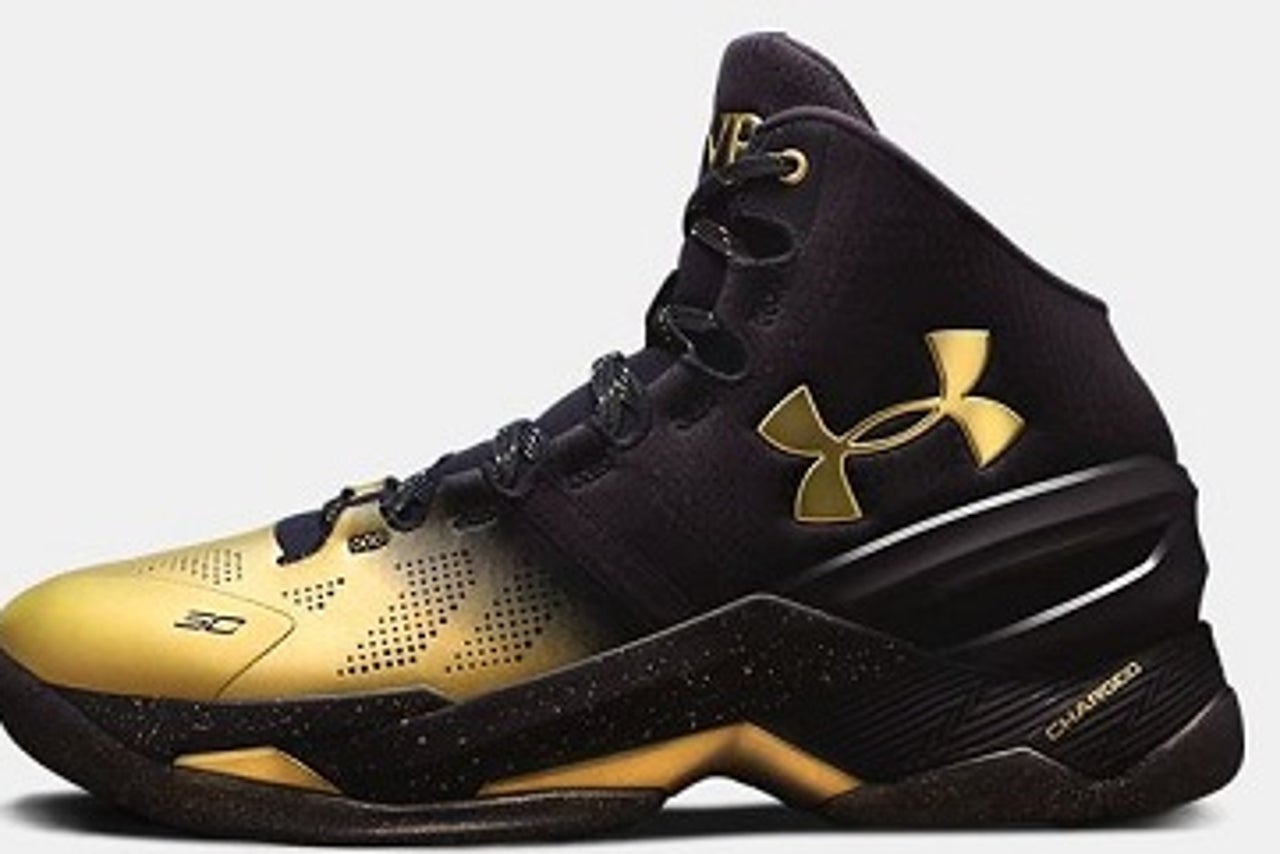 ---
---