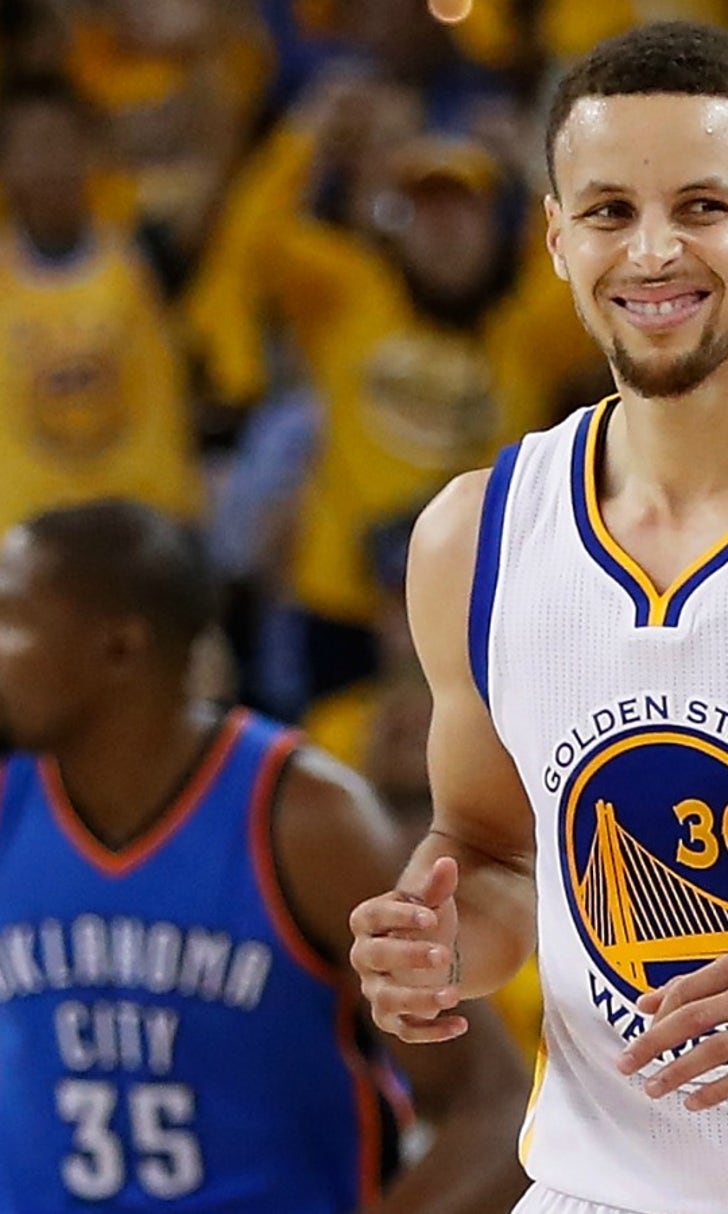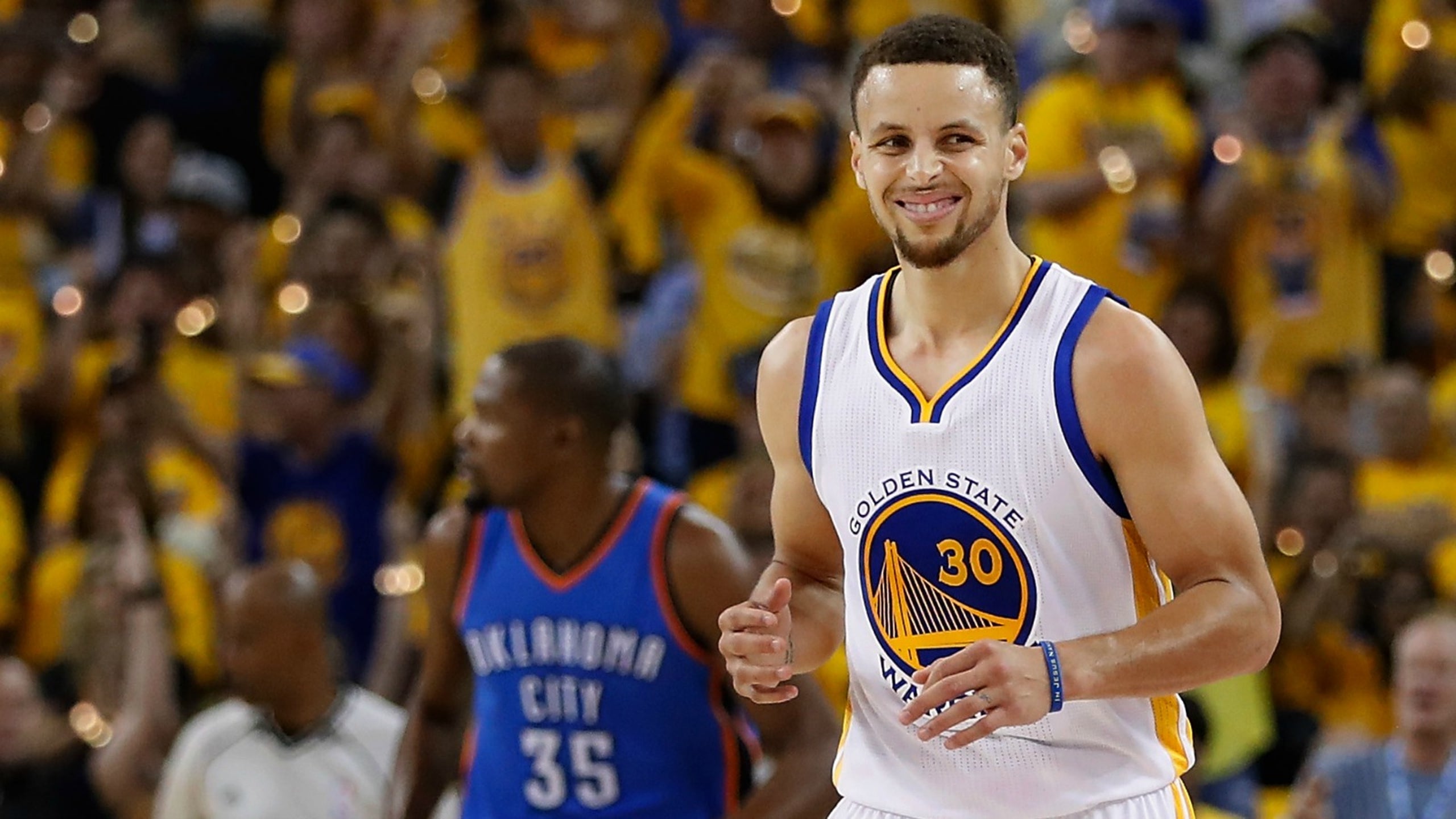 Steph Curry stares down Serge Ibaka in the middle of his 3-point barrage
BY foxsports • May 18, 2016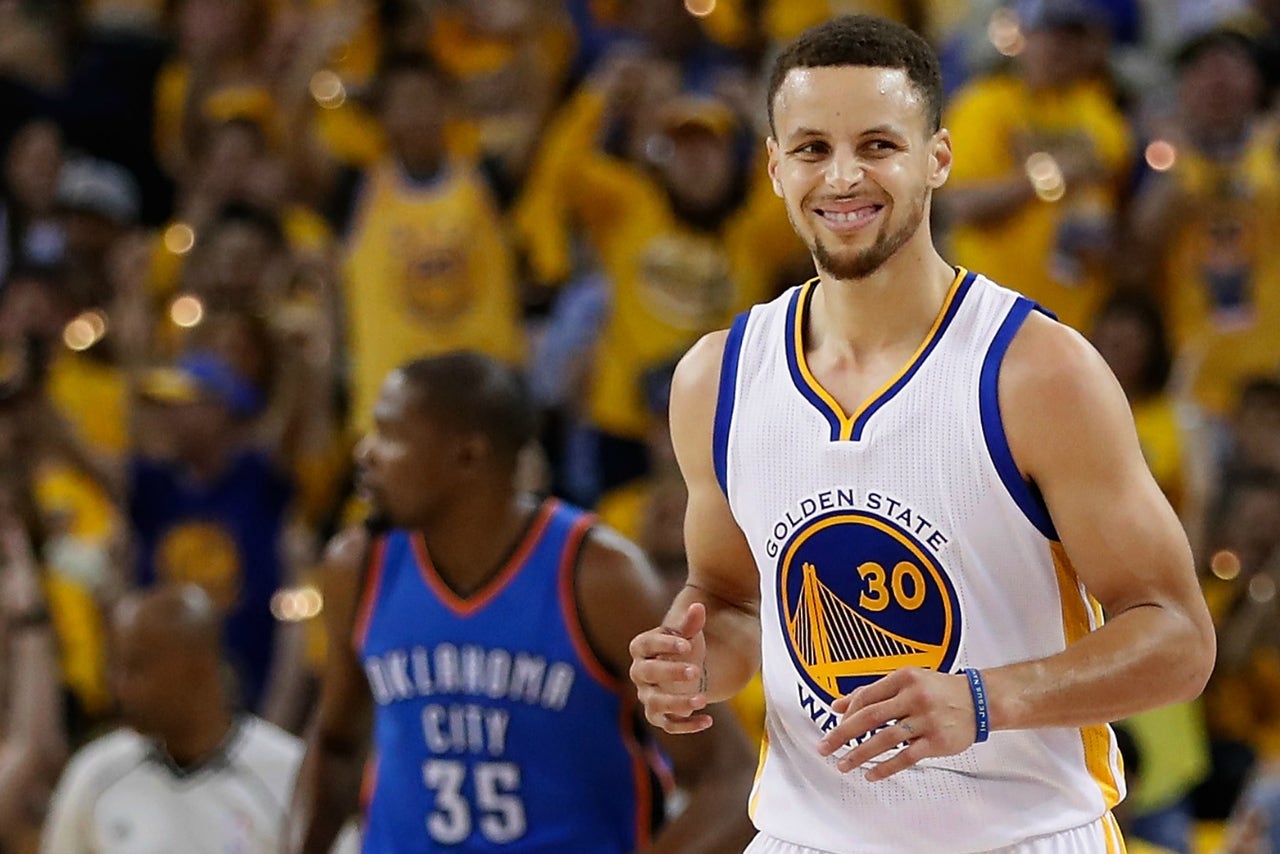 If you were wondering if Steph Curry is fully healed from his knee injury, the Golden State Warriors star gave you an emphatic answer Wednesday night.
The Warriors and Thunder traded baskets in a tightly contested first half, then the reigning two-time MVP started heating up in the third quarter. And when he gets hot, watch out!
With the Warriors opening up the score in third quarter, Curry regained his unconscious mode. In one sequence, he ball-faked Serge Ibaka beyond the 3-piont arc, getting him to fly by, took one dribble and then nailed a 3. But before the shot went in, Curry turned and stared down Ibaka.
Here's a closer look.
Curry scored 17 points in the third, helping the Warriors outscore the Thunder 31-19 in the quarter. During a two-minute span in the frame, Curry outscored the Thunder 15-2.
Yeah, he's back.
---
---