National Basketball Association
National Basketball Association
Spurs-Cavaliers Preview
Updated
Mar. 4, 2020 2:13 p.m. ET

Though they won't be taking part in next month's All-Star Game, Kevin Love and Kyrie Irving played like they belonged in the Cleveland Cavaliers' latest victory.
Tyronn Lue will be there, and the Cavaliers' newly named coach will have a chance to match wits with his counterpart for the Feb. 14 extravaganza when Gregg Popovich's San Antonio Spurs visit Cleveland for Saturday night's marquee matchup.
The NBA's decision to appoint Lue, who's just four games into his tenure, as the Eastern Conference's coach has sparked a mild controversy. It's hard to argue with his recent job performance, however, with Cleveland (33-12) having won three straight following last Saturday's 96-83 home loss to Chicago in Lue's debut in place of the fired David Blatt.
Lue's initiative for a more up-tempo offense appears to be paying off with the Cavaliers averaging 114.3 points over the streak. It certainly benefited both Love and Irving in Friday's 114-106 win at Detroit, as Love's 29 points were his most since Nov. 23 and Irving went 11 of 19 for 28 points, his second-highest total in 19 games since returning from a fractured kneecap.
''We always talk about, it starts and ends with the 'Big Three,' and those two guys got it done,'' said LeBron James, who added 20 points, nine rebounds and eight assists and will be Cleveland's lone All-Star player representative.
Irving is averaging 16.0 shot attempts in Lue's four games after a request from his new coach to play more aggressively.
"I just want him to attack," Lue said. "Attack first and if it opens up to an assist, then we'll make the play. But I just don't think nobody can stop him one-on-one, so I just want him to get back to being confident and playing the way he's capable of playing."
Cleveland's surging offense will get a tougher test from San Antonio (39-7), the NBA's leader in scoring defense (90.6 points per game) and second in defensive field-goal percentage (42.7). The Cavaliers are 23-2 when recording over 100 points and a pedestrian 10-10 when under that mark.
The Cavaliers started strong when the two powerhouses met in San Antonio on Jan. 14, opening up a 15-point first-quarter lead. The Spurs clamped down thereafter and used a 13-0 run early in the fourth to earn a 99-95 victory, their 11th in the last 12 matchups.
San Antonio also showed resiliency in its last outing, bouncing back from Monday's 120-90 loss at Golden State with Wednesday's 130-99 rout of Houston. The Spurs produced their highest-scoring total of the season by shooting 55.6 percent overall and going 12 of 23 from 3-point range.
''We were very motivated,'' said point guard Tony Parker, who had a game-high 24 points against Cleveland two weeks ago. ''Still a little bit mad about what happened, but you have to forget it as fast as you can and learn from it. (Wednesday) it was great reaction from everybody.''
LaMarcus Aldridge had 25 points on 9-of-13 shooting and added 10 rebounds against Houston. The All-Star forward was held to 12 points over his previous two games while missing another with back spasms.
Danny Green continued his hot shooting, finishing 6 of 8 from 3 while matching a season high with 18 points. He's 25 of 50 from beyond the arc in 12 January games after making just 30.1 percent over his first 34.
The Spurs won't have Tim Duncan for a third consecutive game, however, as the 39-year-old continues to deal with a right knee injury.
---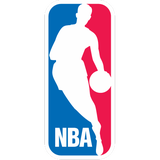 Get more from National Basketball Association
Follow your favorites to get information about games, news and more
---