Scott Skiles and the 11 most shocking coaching resignations in sports
May 12, 2016

After just one season as head coach of the franchise where he spent five years as a player, Scott Skiles stunningly resigned from the Orlando Magic on Thursday, prompting Magic forward Evan Fournier to exclaim on Twitter: "WHAT THE [EXPLETIVE]."
"After much thought and careful consideration, I and I alone, have come to the conclusion that I am not the right head coach for this team," Skiles said in a statement. "Therefore, effective immediately, I resign my position as head coach of the Orlando Magic. I realize this type of decision can cause much speculation. The reality though is in the first sentence. It is simple and true. Any other rumors are pure conjecture."
Some discontent brewed between Skiles and the front office during a 35-47 campaign, but no one saw this coming. The dust has yet to settle but the team's search for a new head coach has already commenced. It will go down as one of the most shocking and unexpected resignations (not firings) in sports history, along with the following coaching break-ups.
1. Bill Belichick -- New York Jets (2000)
This is an oft-forgotten happenstance. After serving as Jets assistant under Bill Parcells, Belichick became the Jets head coach for one day on January 3, 2000. Prior to what was supposed to be his introductory press conference, he scrawled on a sheet of loose-leaf paper "I resign as HC of the NYJ," turning the meeting into an head-scratching spectacle. Later that month, the Patriots hired Belichick as their head coach which cost the team their 2000 first-round draft pick in connection with the coach's contractual dispute with the Jets. It's mostly worked out okay for Belichick.
2. Billy Donovan -- Orlando Magic (2007)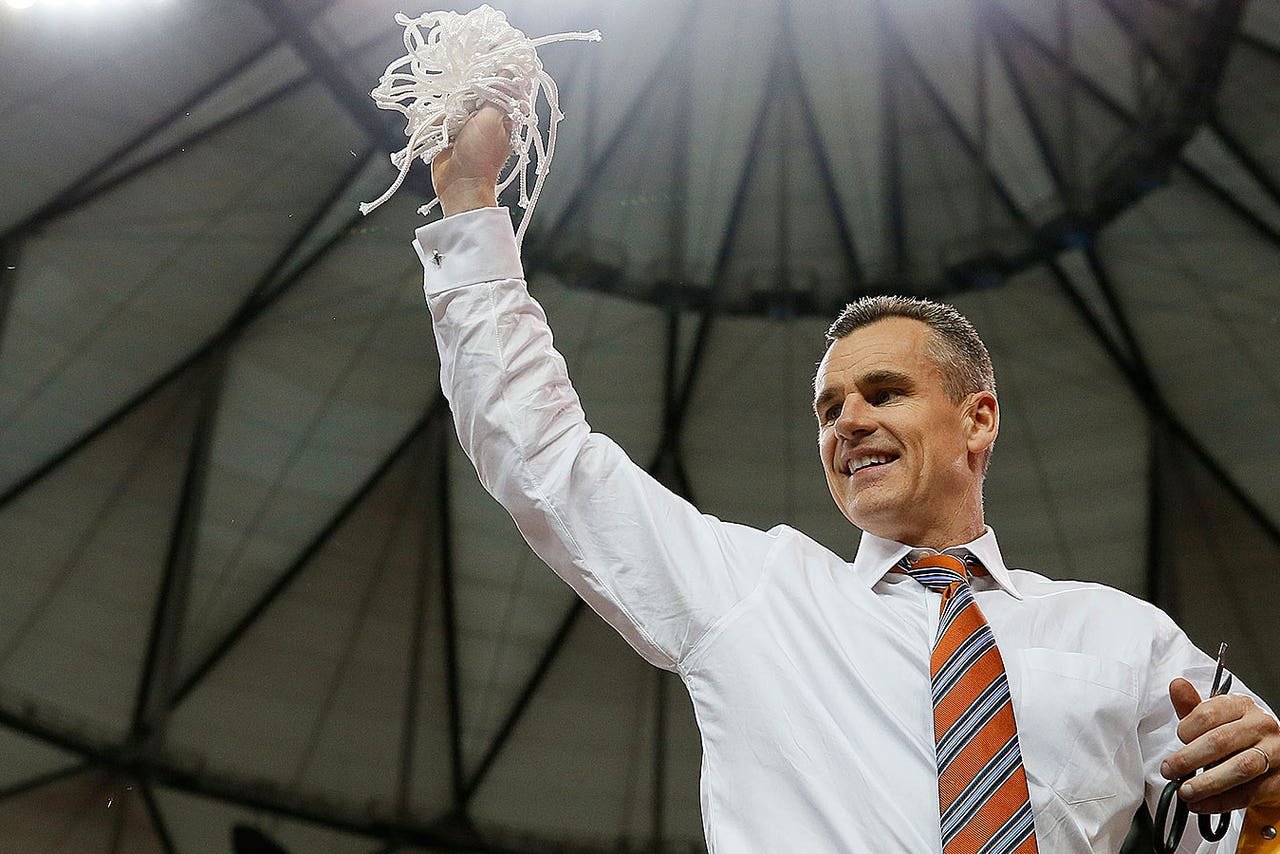 The young franchise has witnessed a coaching surprise like this before. Donovan was fresh off back-to-back NCAA National Championships as head coach of the Florida Gators in 2007 when he accepted an offer from the Magic. But only a week later, Donovan had a change of heart, the agreement was rescinded, and he returned to coach the Gators for eight more seasons until he wound up in the NBA in 2015 with the Oklahoma City Thunder.
3. Bill Frieder -- University of Michigan (1989)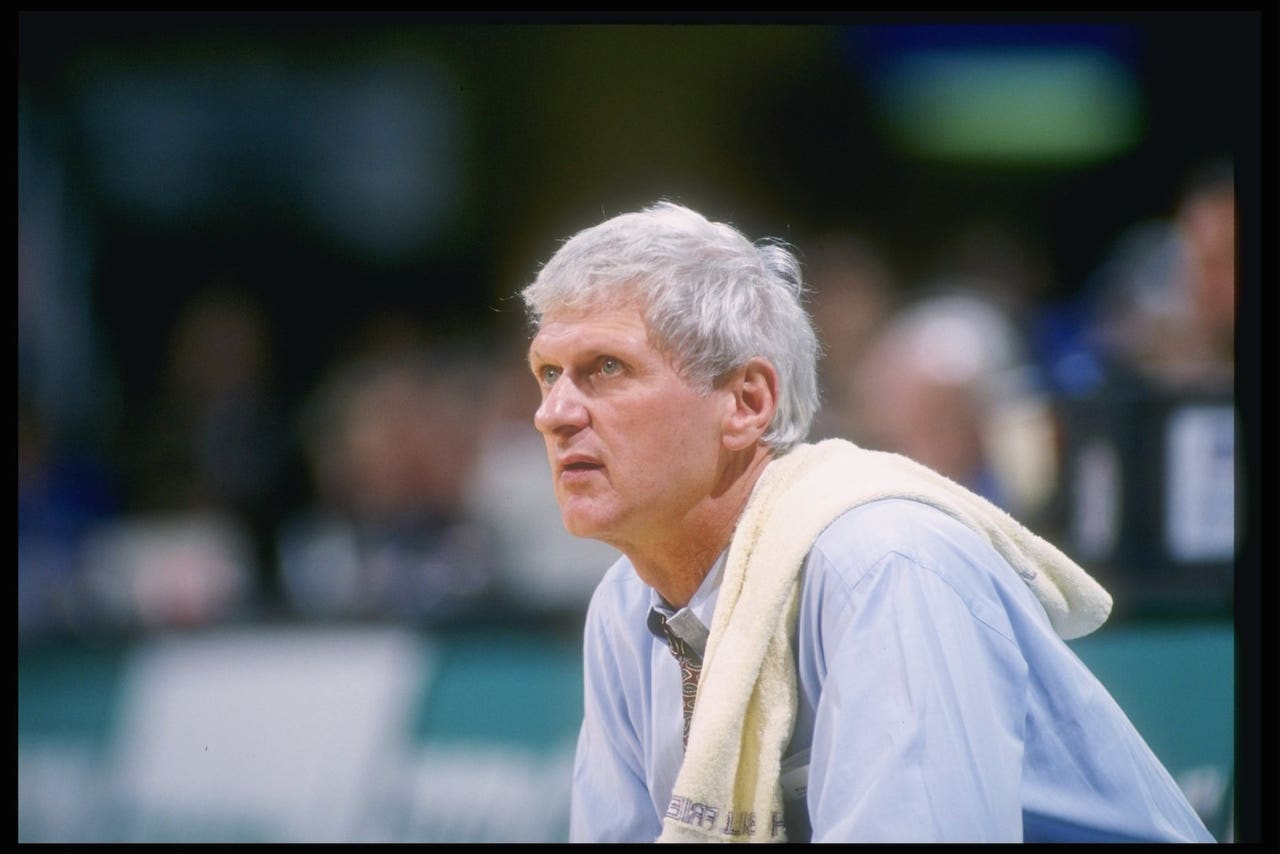 Arizona State Sun Devils head coach Bill Frieder in 1997.

The aftermath was much more of a spectacle than Frieder's decision to leave Michigan for Arizona State shortly before the 1989 NCAA men's basketball tournament. Frieder figured he would stick around for the dance but athletic director Bo Schembechler wouldn't countenance that. "A Michigan man will coach Michigan," Schembechler declared, "not an Arizona State man." Out went Frieder and in went assistant Steve Fisher as Michigan's interim head coach, who led the No. 3-seeded Wolverines and Glen Rice on a title run that culminated in an 80-79 overtime victory over Seton Hall in the championship game.
After a 20-game stint as head coach of the Oakland Raiders, Kiffin came to the Volunteers in December 2008 on a six-year contract, becoming the youngest head coach in Division I history at age 33. And he came out firing. "I'm really looking forward to embracing some of the great traditions at the University of Tennessee," Kiffin said at his introductory press conference. "For instance the Vol Walk, running through the T, singing Rocky Top all night long after we beat Florida next year, it will be a blast." But after a 7-6 season and 14 months at the helm, Kiffin set his compass west in January 2010 and hastily left to become the USC head football coach. Time heals, but Kiffin remains persona non grata in Tennessee, so much so that his mother worried for his safety when he returned to Knoxville in 2015 as Saban's offensive coordinator at Alabama.
5. Urban Meyer -- University of Florida (2009)
6. Bobby Petrino -- Atlanta Falcons (2007)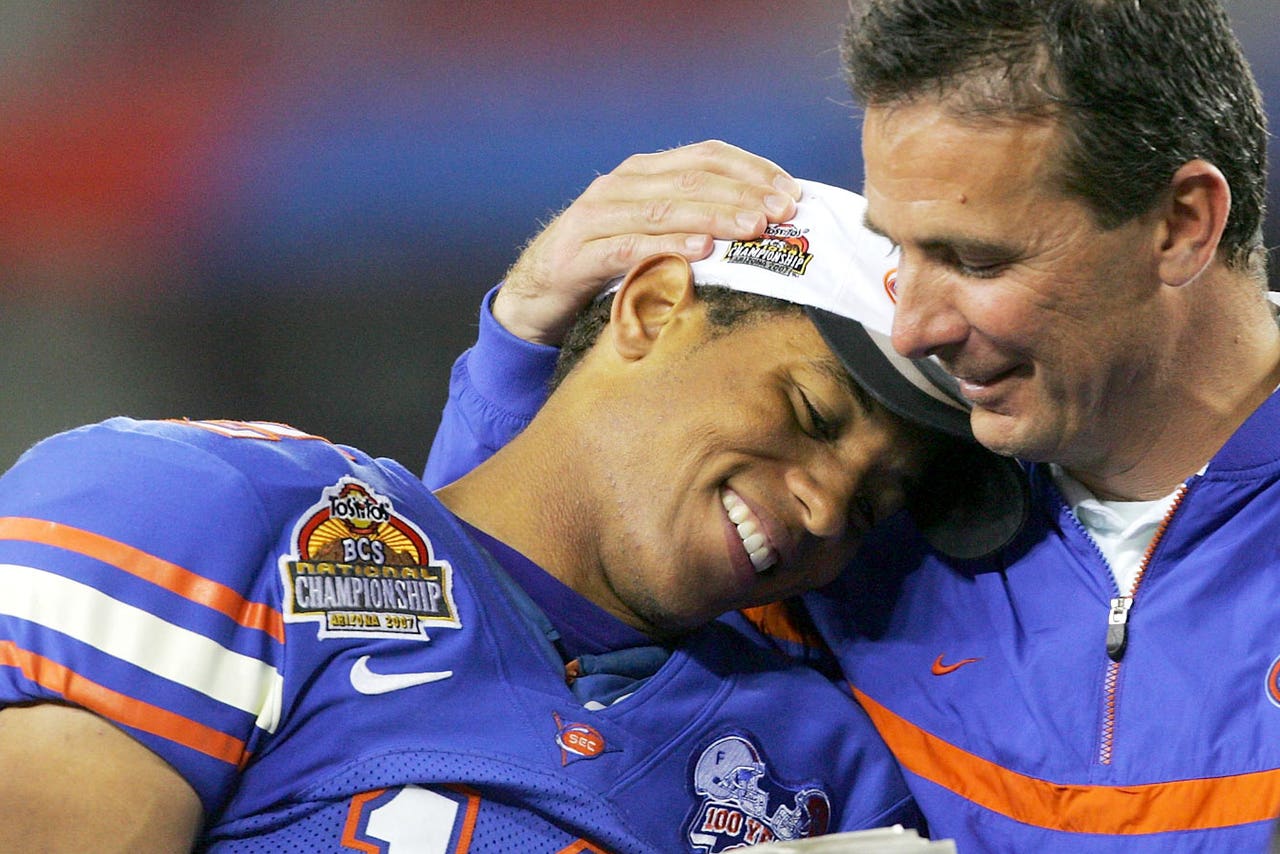 Head coach Urban Meyer of the Florida Gators celebrates with quarterback Chris Leak after defeating the Ohio State Buckeyes 41-14 during the 2007 Tostitos BCS National Championship Game on January 8, 2007 in Glendale, Arizona.
This experiment lasted only 13 games and ended in a brief note that might be the saddest pieces of sports memorabilia in Atlanta sports history. Petrino had joined the Falcons with a 5-year, $24 million contract in 2007 after a successful stint at Louisville. Petrino's entrance coincided with the Michael Vick dogfighting criminal investigation that resulted in the QB's prison sentence. After three wins and 10 losses, Petrino called it quits and accepted the head coaching job at Arkansas, which began with an awkward press conference and ended after a motorcycle accident and scandal when he crashed a bike with a mistress aboard.
7. Jim Riggleman -- Washington Nationals (2011)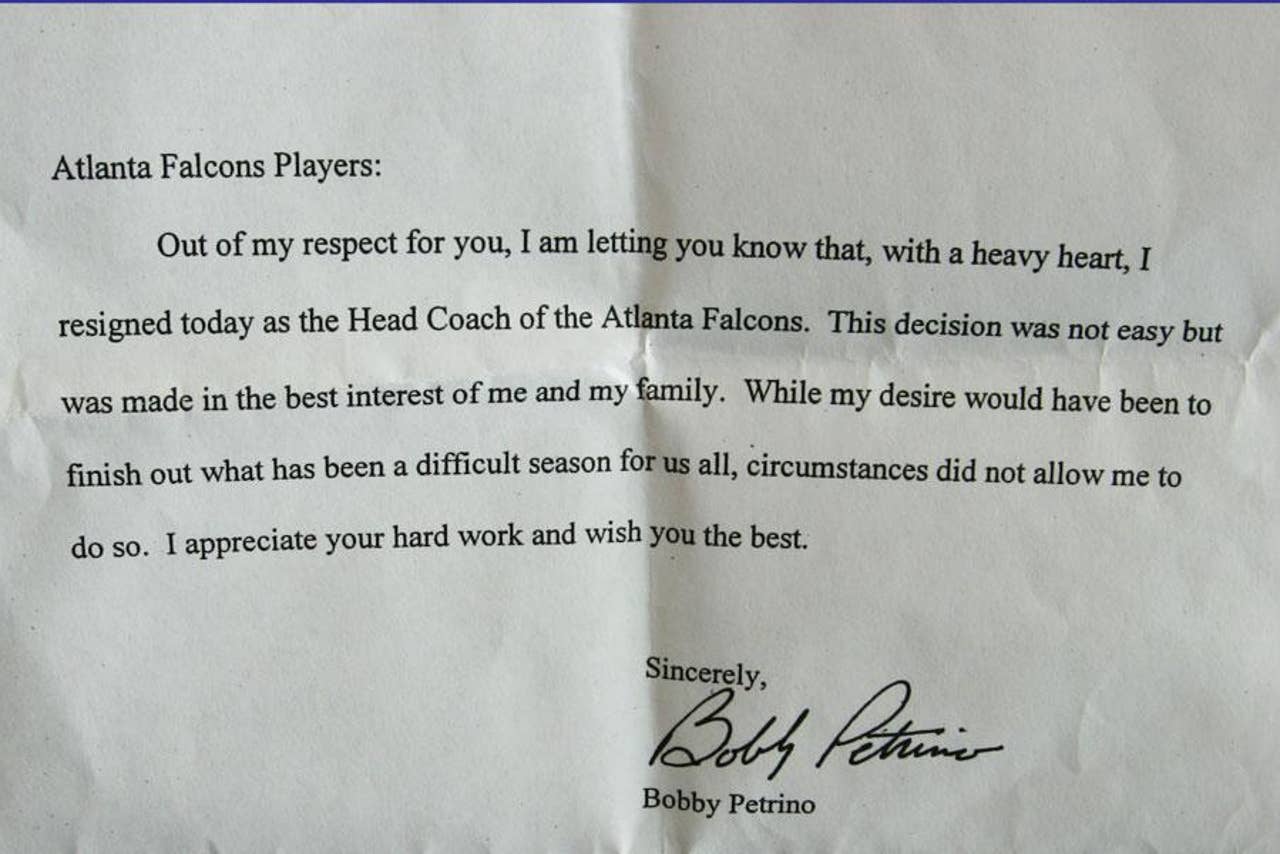 Petrino's farewell note.
Not often does a guy coaching a team with a winning record hit the road. After the Nats won 11 games out of 12 in June 2011, rising above the .500 mark for the first time since their inaugural year in Washington, Riggleman abruptly resigned after three years with the organization. Riggleman was seeking a greater commitment from the team and was frustrated that it had not picked up his option for 2012, and furthermore that general manager Mike Rizzo would not discuss his contract status. "When is the right time, you know?" Riggleman said. "August? No. Last October is the right time. It's been festering for me since last October, and I told Mike that when I spoke to him before. I'm 58. I'm too old to be disrespected."
8. Nick Saban -- Miami Dolphins (2007)
Riggleman in June 2009.
9. Jerry Sloan -- Utah Jazz (2011)
10. Jim Tressel -- Ohio State (2011)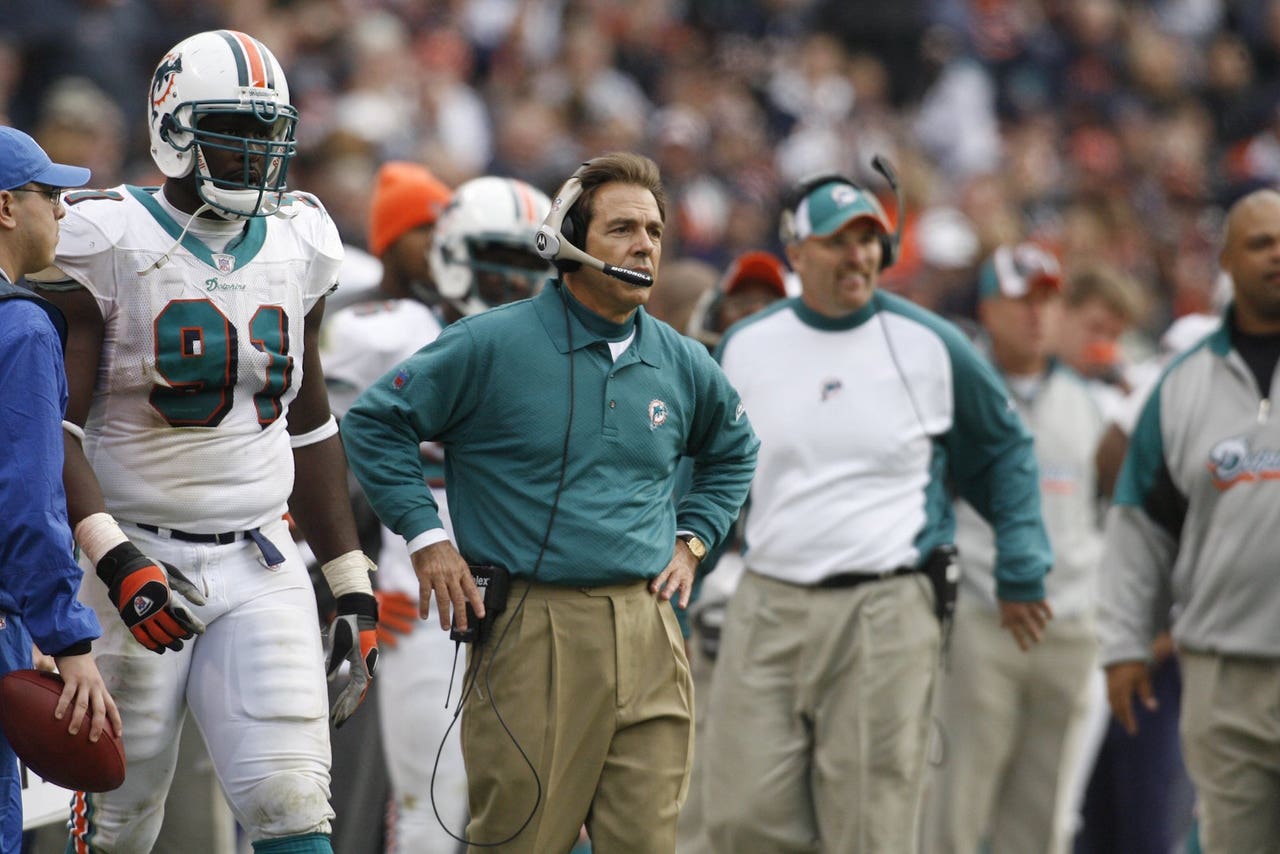 Nick Saban during a game against the Chicago Bears in November 2006.
In the wake of the Ohio State football players' memorabilia-for-tattoos improper benefits scandal, and subsequent NCAA violations resulting in Tressel's five-game suspension, Tressel got a dreaded vote of confidence from president Gordon Gee that he wouldn't be fired. Pressure mounted and on May 30, 2011, Tressel decided to step down from the post. "After meeting with university officials, we agreed that it is in the best interest of Ohio State that I resign as head football coach," he said in a statement. "The appreciation that [wife] Ellen and I have for the Buckeye Nation is immeasurable."  
And now veering out of order onto the silver screen: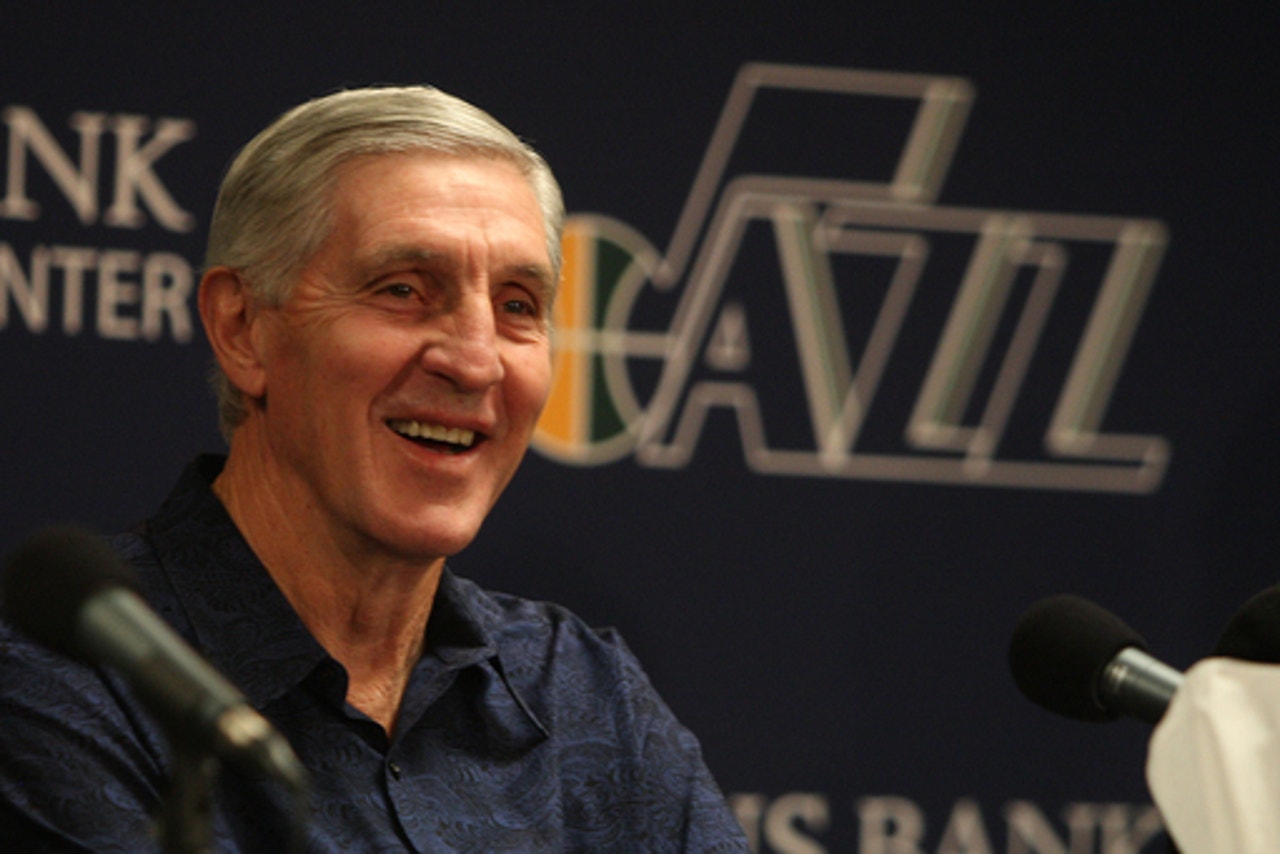 Sloan announcing his resignation effective immediately at Zions Basketball Center on February 10, 2011 in Salt Lake City, Utah.  
11. Tony D'Amato -- Miami Sharks (1999)
In what was expected to be his retirement announcement, D'Amato called an audible and said that he "needed a new blood supply" and was taking over as head coach for the New Mexico Aztecs.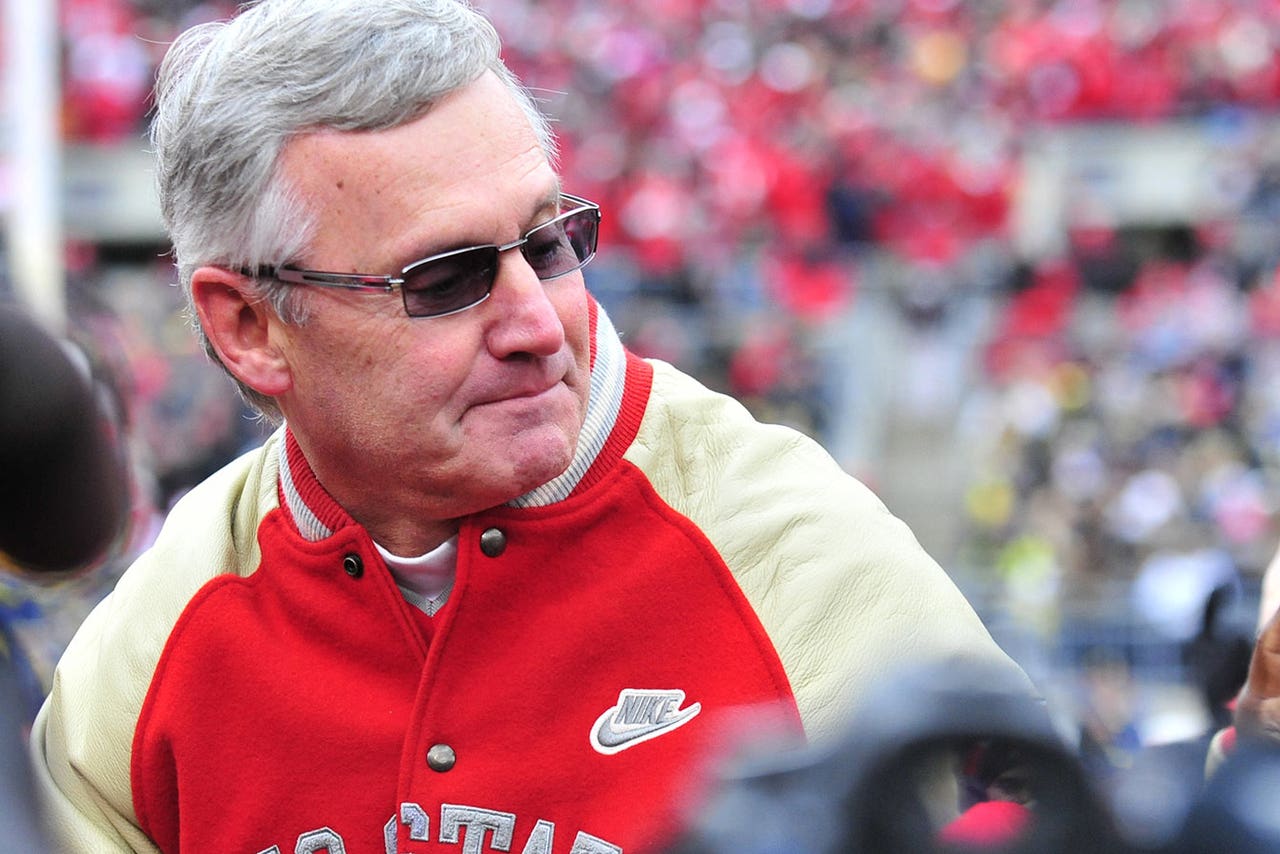 Tressel reacts to being carried off the field on the shoulders of his former players during a game between the Ohio State Buckeyes and Michigan Wolverines at Ohio Stadium in 2012.
"Why!?" he asked rhetorically. "'Cause they're giving me full management control. I guess the bigger I get, the more ridiculous! But hoping not to make a fool out of myself there, I have just signed Willie Beamen as starting quarterback and 'franchise player' for the Aztecs."
So long, everybody.
---
---